Tuesday, March 16, 2021
Featured Headlines

A View from Ireland Featuring Consuls General
of Ireland Robert O'Driscoll in San Francisco
and Orla Keane in Los Angeles: Green & Gold Recovery: Ireland, California Can Shape
Future Post-Pandemic Economy
CalChamber, March 16, 2021
Strong US Relationship Sees Ireland Well
Placed to Grow in Post-Covid World by
Gareth Lambe, President of AmCham Ireland
Independent.ie, March 15, 2021
US-Ireland Business 2021
AmCham Ireland, March 2021
Statement by White House Press Secretary Jen Psaki on the Virtual Bilateral Meeting between President Joe Biden and Micheál Martin, Taoiseach of Ireland
White House, March 12, 2021
Invest in California: A Guide for Irish Companies
AmCham Ireland, January 2021
Under the Global Ireland 2025 initiative, enhanced
trade and investment with California is a key component of Ireland's effort to double the scope and impact of its global footprint in the years ahead.
CalChamber Companies in the News
SoCalGas Provides $50,000 in Grant Funding to Support Minority Students in the San Gabriel Valley and Inland Empire
Sempra Energy, March 16, 2021
CalChamber Members Volkswagen Group and BP to Join Forces to Expand Ultra-Fast Electric Vehicle Charging Across Europe
BP, March 15, 2021
CVS Health Now Offering COVID-19 Vaccines in 29 States
CVS Health, March 11, 2021
Trade Policy
From the White House
Quad Leaders' Joint Statement: "The Spirit of the Quad"
March 12, 2021
Fact Sheet: Quad Summit
March 12, 2021
Remarks by President Biden, Prime Minister Modi of India, Prime Minister Morrison of Australia, and Prime Minister Suga of Japan in the Virtual Quad Leaders Summit
March 12, 2021
President Biden Announces Intent to Nominate Key Roles for the Department of Treasury
March 11, 2021
Statement by NSC Spokesperson Emily Horne on National Security Advisor Jake Sullivan Leading the First Virtual Meeting of the U.S.-Israel Strategic Consultative Group
March 10, 2021
Readout of Vice President Kamala Harris Call with Prime Minister Erna Solberg of Norway
March 9, 2021
From the U.S. Department of Commerce
Commerce's USPTO Celebrates American Women Inventors and Entrepreneurs
March 12, 2021
U.S. Secretary of Commerce Gina Raimondo Statement on the Signing of President Biden's American Rescue Plan Act
March 11, 2021
From the U.S. Trade Representative
USTR Nominee Katherine Tai's Senate confirmation vote expected tomorrow, Wednesday, March 17.
From the U.S. Department of State
U.S.-Japan Joint Press Statement
March 16, 2021
Secretary Blinken and Secretary Austin's Meeting with Japanese Prime Minister Suga
March 16, 2021
The United States and Japan Expand Indo-Pacific Economic Cooperation
March 16, 2021
Joint Statement by the Secretary of State of the United States of America, the Foreign Secretary of the United Kingdom, and the Foreign Ministers of France, Germany, and Italy
March 15, 2021
Reaffirming the Unbreakable U.S.-Japan Alliance
March 14, 2021
From the World Trade Organization
DG Okonjo-Iweala Makes Official Visit to Nigeria
March 15, 2021
U.S. Vice President, WTO Chief Agree on Need to Reform Global Trade Body
Reuters, March 11, 2021
Barometer Points to Services Trade Rebound in Short Run, Long Term Outlook Less Clear
March 11, 2021
Steady Progress in the Negotiations for an Investment Facilitation Agreement
March 9, 2021
Trade Agreements
Australia and EU to Pursue 'Self-Interested' Targets Amid Free Trade Deal Talks
Sky News, March 16, 2021
Brexit: UK Hits Back at EU for Launching Legal Action Over Northern Ireland Brexit 'Breach'
Sky News, March 15, 2021
Norway and China Strive to Complete Free Trade Agreement Negotiations
China Briefing, March 14, 2021
UK Trade with EU Plunges After Brexit, Hurting Economy
AP, March 12, 2021
Gulf States Urge U.K. To Move Forward On Free Trade Talks
Forbes, March 10, 2021
The Need for a North American Rebound
Policy Options, March 10, 2021
EU Trade Chief Says Mercosur Free-Trade Deal is Important
Reuters, March 9, 2021
UK and Cameroon Sign Trade Agreement
Government of the United Kingdom, March 9, 2021
U.S., Canadian and Mexican Business Leaders Welcome Recent Meetings Between President Biden, Prime Minister Trudeau and President López Obrador
Business Roundtable, March 9, 2021
Letter Concerning EU-MERCOSUR Trade Agreement to the EU President
Federal Ministry Republic of Austria, March 4, 2021
Federal
Carriers Rejected at Least $1.3 Billion in Potential U.S. Agricultural Exports from July to December
CNBC, March 16, 2021
Senators Plan Bipartisan Revamp of National-Security Tariffs
American Journal of Transportation, March 15, 2021
How to Secure a Free and Open Indo-Pacific
The Washington Post, March 15, 2021
Biden White House Defends Trump China Tariffs in Legal Showdown
Bloomberg, March 15, 2021
Blinken Hits Out at China's 'Coercion' on Debut Trip to Asia
Bloomberg, March 15, 2021
Biden Goals Converge in Asia: Rebuilding Alliances and Countering China
Bloomberg, March 14, 2021
Biden Steers Off a Blunt Anti-China Message With Asian Allies
Bloomberg, March 11, 2021
Top U.S., China Officials to Meet Next Week in Alaska on Range of Issues
The Wall Street Journal, March 10, 2021
Harris Gets a Crash Course on Foreign Policy
Politico, February 26, 2021
California
Shipping Congestion at Los Angeles Ports Shows Signs of Easing
American Journal of Transportation, March 15, 2021
Port of Oakland Welcomes Return of Import Cargo Surge
American Journal of Transportation, March 15, 2021
North America's Tallest Cranes Rise at the Port of Oakland
American Journal of Transportation, March 11, 2021
Port of Long Beach Reports Busiest February on Record
American Journal of Transportation, March 10, 2021
California Will Recover from the Pandemic Faster than the U.S., Forecast Says
The Los Angeles Times, March 10, 2021
More International Articles
China
U.S. Warns of China's Growing Threat to Taiwan
Politico, March 15, 2021
China Presses Alibaba to Sell
Media Assets, Including SCMP
Bloomberg, March 15, 2021
Xi Warns Against Tech Excess
in Sign Crackdown Will Widen
Bloomberg, March 15, 2021
Tariffs and Trade War to be 'Definitely'
Covered in China-US High-Level Dialogue
Global Times, March 14, 2021
UK Declares China in Breach of
1984 Hong Kong Declaration
Financial Times, March 13, 2021
Trade War Fallout: How Reliant
is Australia's Economy on China?
The Guardian, March 13, 2021
EU Touts China Investment Deal
as Way to Boost European Firms
Bloomberg, March 12, 2021
Policy Briefing | 14th Five-Year Plan (2021-2025)
and the Long-Range Objectives Through 2035
AmCham Shanghai, March 10, 2021
China 'Needs' Trade Pact Like CPTPP to
Force it Into Domestic Reform,
Says Former Commerce Minister
South China Morning Post, March 11, 2021
With Mass Arrests, Beijing Exerts
an Increasingly Heavy Hand in Hong Kong
The New York Times, January 6, 2021
S. Korea to Help Exporters Further Utilize FTAs with New Support Centers
Yonhap News, March 16, 2021
Johnson Says U.K. Will Become a Global Activist After Brexit
Bloomberg, March 15, 2021
Speech by Executive Vice-President Vestager at the Press Conference on Europe's Digital Decade: 2030 Digital Targets
European Commission, March 9, 2021
Exclusive: Quad Nations Meeting to Announce Financing to Boost India Vaccine Output – U.S. Official
Reuters, March 9, 2021
Exporters Take Unusual Steps to Ease Container Shortage
Bloomberg, March 9, 2021
U.K. Names Eight Freeports in Bid to Boost Post-Brexit Trade
Bloomberg, March 3, 2021
National Edition – available for complimentary further distribution.


CalChamber Policy Briefings



2021 Business Issues Guide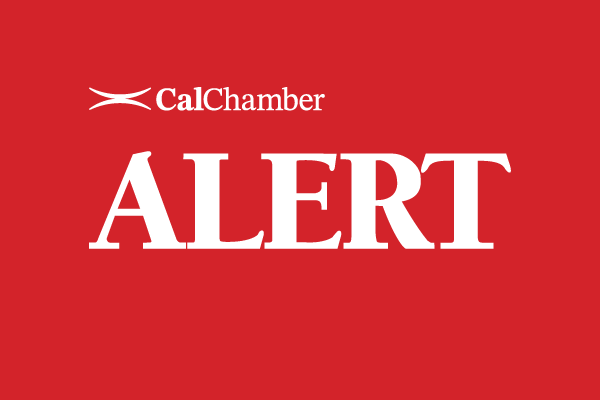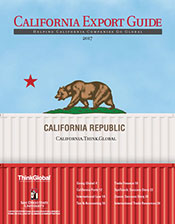 The California Export Guide is published by ThinkGlobal Inc. in partnership with the Center for International Business Education and Research (CIBER) at San Diego State University. The guide provides expert advice and information for exporters.



You can view the entire
Trade Update on our website.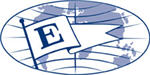 President's Export Award Recipient
Visit CalChamber.com/International for export/import information, trade stats, trade policy, FAQs and more.

Upcoming Events:



U.S.-Israel Disruptive Cleantech Innovation 2021 Energy Summit
3/15-3/17/21

Consulate General of Ethiopia Virtual Business Forum
3/18/21

Beauty & Personal Care Products – Export Opportunities in Southeast Asia Webinar
3/18/2021

Reimagining the Future of Indonesia
3/22/2021 – 3/25/2021



Bridging a Sustainable Economic Future between the United Kingdom and Los Angeles
3/23/21

2021 Smart City Summit & Expo, Taiwan
3/23/2021 – 3/26/2021

Strengthen Your Supply Chain Knowledge: Supply Chain Mapping
3/24/21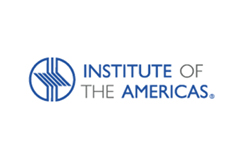 U.S.-Cuba Bilateral Relations Under the Biden Administration
03/25/21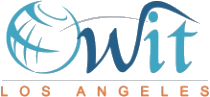 Celebrating International Women's Day with Women in International Trade
3/25/21

2021 Smart City Summit & Expo, Taiwan
3/23/2021 – 3/26/2021

Cyber Security Business Development Mission to India
04/19/2021 – 04/23/2021




Virtual Trade Mission to Kenya
04/20/21-04/21/21

World Trade Week SoCal – Global Trade: The Road to Economic Recovery
5/3/2021 – 5/7/2021




2021 NADEC Virtual EXPORT CONFERENCE
5/26/2021 – 5/27/2021



INTERNATIONAL TRADE EXPO AMCHAM COLOMBIA
06/02/2021 – 06/03/2021
2021 SelectUSA Investment Summit
7/7/2021 – 7/11/2021

Expo Dubai 2021
10/1/2021 – 3/31/2021

2021 Select LA Investment Summit
10/20/2021 – 10/21-2021

12th World Chambers Congress: Dubai 2021
11/23/2021 - 11/25/2021


California Coalition
for Free Trade
A broad-based group of companies and business organizations working to secure a national free trade agenda.
Join or Learn More
Resources:
California Congressional
Delegation Pictorial Roster
California Congressional
Committee Assignments
California Legislative Pictorial Roster

International Job Positions

Trade Promotion Opportunities

World Trade Organization

PODCAST: The Trade Guys, Center for Strategic and International Studies

PODCAST: Global Translations, Politico
Federal Government:

The White House

Agency Review Teams

The U.S. Senate

The U.S. House of Representatives

U.S. State Department

U.S. Department of Commerce

U.S. Trade Representative

U.S. Small Business Administration

Export-Import Bank of the U.S.
State Government:
Governor

Lieutenant Governor

California State Senate

California State Assembly

California Department of Finance


GO-Biz Monthly International Trade Newsletter




Free eNewsletters
Receive free eNewsletters to help keep you up to date on the laws affecting you and your business. To subscribe to any of the newsletters, visit this link.

Connect with CalChamber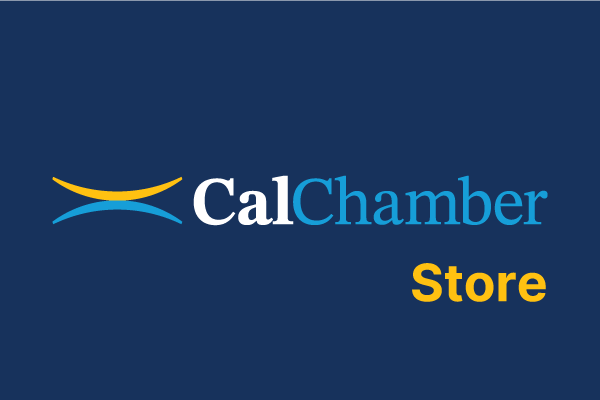 Susanne Stirling, Vice President International Affairs

Nikki Ellis, Assistant, International Affairs
Note: This email is being sent to members of the CalChamber Council for International Trade; CalChamber members with international interests; local, binational and American chambers of commerce abroad; the consular corps; California congressional delegation, selected U.S. and California government officials; and representatives of business and trade associations.

In addition, a National edition is available for distribution.
If you would like to be added to the subscriber list for this free e-newsletter, please click here.
To unsubscribe from Trade Update,
please email us.
1215 K Street, Suite 1400
Sacramento, CA 95814
916 444 6670
www.calchamber.com/international international@calchamber.com