Tuesday, January 12, 2021
Featured Headlines
CalChamber Companies in the News
United Airlines Receives Hospital-Grade Certification for Cleaning and Safety
United Airlines, January 12, 2021
Starbucks Expands Initiatives to Advance Opportunity, Equity and Inclusion in the Communities it Serves
Starbucks, January 12, 2021
Taylor Guitars Transitions Ownership to its Employees
Taylor Guitars, January 11, 2021
Boeing to Provide Six More Solar Arrays for International Space Station
Boeing Mediaroom, January 11, 2021
General Motors Unveils New Logo
GM Authority, January 8, 2021
Trade Policy
From the White House
The White House Launches the National Artificial Intelligence Initiative Office
January 12, 2021
From the U.S. Department of Commerce
Readout of OMB-designate Neera Tanden and USTR-designate Katherine Tai's Roundtable with American Labor Leaders
January 7, 2021
From the U.S. Trade Representative
Suspension of Tariff Action in France Digital Services Tax Investigation
January 7, 2021
USTR Releases Findings in DST Investigations
January 6, 2021
From the U.S. Department of State
U.S. Announces Designation of Cuba as a State Sponsor of Terrorism
January 11, 2021
Joint Statement on Hong Kong
January 9, 2021
Lifting Self-Imposed Restrictions on the U.S.-Taiwan Relationship
January 9, 2021
The Department of State Breaks Ground on New U.S. Embassy in New Delhi, India
January 8, 2021
From the Export-Bank of the U.S.
EXIM Approved 117 Small Business Authorizations Totaling $97 Million and Supporting 400 U.S. Jobs in October 2020
January 8, 2021
The Export-Import Bank of the United States and the Government of Sudan Sign $1 Billion Memorandum of Understanding to Promote U.S. Exports to Sudan
January 8, 2021
From the International Trade Administration
Good Things Come in Small Packages: The Impact of Foreign-Owned SMEs on the U.S. Economy
January 6, 2021
From the Bureau of Economic Analysis
U.S. International Trade in Goods and Services, November 2020
January 7, 2021
From the World Trade Organization
Trade Policy Review: India
January 8, 2021
Trade Agreements
U.K. to Start Talks With EU on Finance Cooperation This Week
Bloomberg, January 12, 2021
African Free Trade Tariff Rules Should Be Completed by July-Official
Reuters, January 11, 2021
S. Korea to 'Actively' Consider Joining CPTPP This Year
Yonhap News Agency, January 11, 2021
It's a 'Hard Sell' if Biden Administration Wants to Rejoin Massive Trans-Pacific Trade Deal, Says Analyst
CNBC, January 11, 2021
Trade Deal to Boost Turkey-UK Strategic Partnership: British Envoy
Hurriyet Daily news, January 11, 2021
Pakistan, Korea Agree for Further Talks on Proposed FTA to Promote Free Trade
Dunya News, January 9, 2021
China's New Commerce Minister Expects More Free Trade Deals: Xinhua
The Straits Times, January 9, 2021
Africa's New Free Trade Area Will Require a 'Multidecade Process' to Implement
World Politics Review, January 8, 2021
U.K.-U.S. Race for Mini Trade Deal
American Journal of Transportation, January 8, 2021
Federal
Biden Will Inherit Healthy Indo-Pacific Alliances
Nikkei Asian Review, January 10, 2021
2020 Retail Imports May Break Record Despite Pandemic
National Retail Foundation, January 8, 2021
U.S. Suspends Plan to Impose Tariffs on French Luxury Goods
The Wall Street Journal, January 7, 2021
US Trade Deficit Jumps to $68.1 Billion in November
AP, December 7, 2021
California
CalChamber Applauds Governor's Proposed Grants for Small Businesses
CalChamber, January 8, 2021
California's Challenge: Transforming Crisis to Opportunity
CalChamber, January 8, 2021
Transitions for State Officials, Governor's Staff
CalChamber, January 8, 2021
More International Articles
China's Economy Surges, and So Does Its Currency
The New York Times, January 12, 2021
Trump Returns Cuba to U.S. List of State Sponsors of Terrorism
Reuters, January 11, 2021
China's New Rules Could Hit U.S. Firms and Send a Message to Biden
The New York Times, January 9, 2021
France's Hopes Lift as US Freezes Tariffs Over Tech Tax
AP, January 8, 2021
U.S. Envoy to U.N. to Visit Taiwan; China Says Playing with Fire
Reuters, January 7, 2021
Dollar Hegemony Is Under Fire From China's Rapid Growth Recovery
Bloomberg, January 7, 2021
Germany Appeals to U.S. to Scrap Tariffs in Airbus, Boeing Fight
Bloomberg, January 7, 2021
China's Investment Deal with the EU has Raised 3 Big Concerns in Europe
CNBC, January 6, 2021
National Edition – available for complimentary further distribution.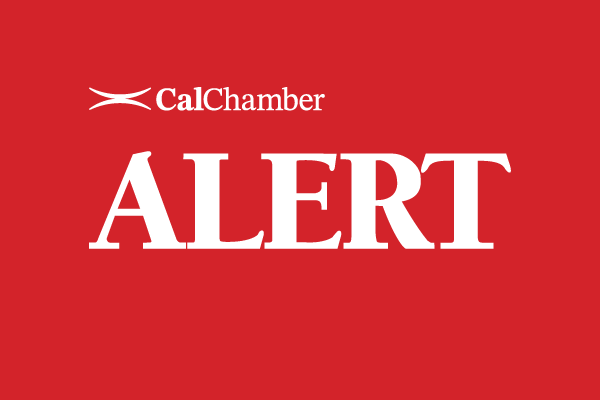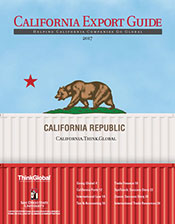 The California Export Guide is published by ThinkGlobal Inc. in partnership with the Center for International Business Education and Research (CIBER) at San Diego State University. The guide provides expert advice and information for exporters.



You can view the entire
Trade Update on our website.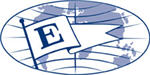 President's Export Award Recipient
Visit CalChamber.com/International for export/import information, trade stats, trade policy, FAQs and more.

Upcoming Events:




AmCham Ireland's Invest in California Guide Launch
1/13/2021

NorCal World Trade Center's GLOBAL OUTLOOK 2021
1/26/2021

California Global Connect: Renewable Energy and Advanced Transportation Opportunities in Portugal & Spain
2/23/2021 – 2/26/2021

Taiwan Trade Shows 2021
3/01/2021 - 10/30/2021

Cyber Security Trade Mission to South America
3/1/2-2021 - 3/8/2021

2021 Smart City Summit & Expo, Taiwan
3/23/2021 – 3/26/2021

Cyber Security Business Development Mission to India
04/19/2021 – 04/23/2021
2021 SelectUSA Investment Summit
6/6/2021 – 6/9/2021

Expo Dubai 2021
10/1/2021 – 3/31/2021

12th World Chambers Congress: Dubai 2021
11/23/2021 - 11/25/2021


California Coalition
for Free Trade
A broad-based group of companies and business organizations working to secure a national free trade agenda.
Join or Learn More
Resources:
California Congressional
Delegation Pictorial Roster
California Congressional
Committee Assignments
California Legislative Pictorial Roster

International Job Positions

Trade Promotion Opportunities

PODCAST: The Trade Guys, Center for Strategic and International Studies

PODCAST: Global Translations, Politico
Federal Government:

The White House

Biden Transition Page

Agency Review Teams

The U.S. Senate

The U.S. House of Representatives

U.S. State Department

U.S. Department of Commerce

U.S. Trade Representative

U.S. Small Business Administration

Export-Import Bank of the U.S.
State Government:
Governor

California State Senate

California State Assembly

California Department of Finance


GO-Biz Monthly International Trade Newsletter




Free eNewsletters
Receive free eNewsletters to help keep you up to date on the laws affecting you and your business. To subscribe to any of the newsletters, visit this link.

Connect with CalChamber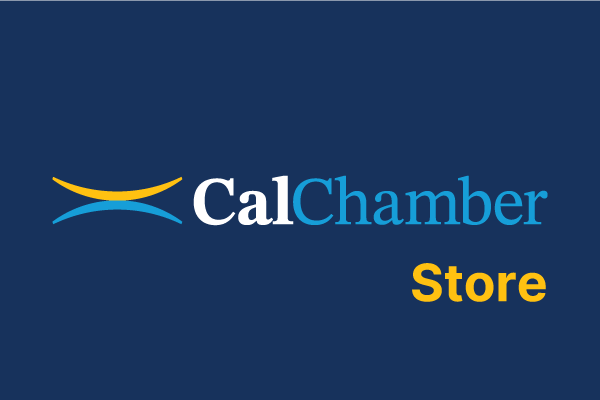 Susanne Stirling, Vice President International Affairs

Nikki Ellis, Assistant, International Affairs
Note: This email is being sent to members of the CalChamber Council for International Trade; CalChamber members with international interests; local, binational and American chambers of commerce abroad; the consular corps; California congressional delegation, selected U.S. and California government officials; and representatives of business and trade associations.

In addition, a National edition is available for distribution.
If you would like to be added to the subscriber list for this free e-newsletter, please click here.
To unsubscribe from Trade Update,
please email us.
1215 K Street, Suite 1400
Sacramento, CA 95814
916 444 6670
www.calchamber.com/international international@calchamber.com