Tuesday, August 18, 2020
Featured Headlines
CalChamber Companies in the News
Anheuser-Busch Transitioning Fleet to Renewable Natural Gas
American Journal of Transportation, August 12, 2020
Almond Market Update: Year-End Report for Crop Year 2019
Blue Diamond Growers, August 12, 2020
Amazon Project Zero Launches in Seven New Countries
Amazon, August 11, 2020
Accenture Named a Leader in the First IDC MarketScape Assessment on Blockchain Services
Accenture Newsroom, August 10, 2020
Trade Policy
From the White House
Statement by the President Regarding the Enhanced Defense Cooperation Agreement with the Republic of Poland
August 15, 2020
Joint Statement of the United States, the State of Israel, and the United Arab Emirates
August 13, 2020
President Donald J. Trump Is Using Every Available Resource to Deliver a Safe and Effective Vaccine to the American People
August 11, 2020
From the U.S. Department of Commerce
Commerce Department Further Restricts Huawei Access to U.S. Technology and Adds Another 38 Affiliates to the Entity List
August 17, 2020
Remarks by Commerce Secretary Wilbur L. Ross at the U.S. Trade Representative Virtual Field Hearing on Seasonal and Perishable Produce
August 13, 2020
From the U.S. Trade Representative
Federal Agencies to Hold Second Virtual Hearing on Seasonal and Perishable Produce
August 18, 2020
USTR Modifies $7.5 Billion WTO Award Implementation Relating to Illegal Airbus Subsidies
August 12, 2020
From the U.S. Department of State
The United States Further Restricts Huawei Access to U.S. Technology
August 17, 2020
U.S.-Poland Enhanced Defense Cooperation Agreement
August 15, 2020
Joint Statement on the 7th U.S.-Republic of Korea Energy Security Dialogue and Track 1.5 Roundtable Discussion
August 14, 2020
U.S.-Austria Joint Declaration
August 14, 2020
Secretary Pompeo Travels to Austria To Deepen Our Alliance
August 13, 2020
"Confucius Institute U.S. Center" Designation as a Foreign Mission
August 13, 2020
Historic Day for Peace in the Middle East
August 13, 2020
Secretary Pompeo Travels to Slovenia for a Consultation with Valued Ally and Partner
August 13, 2020
Joint Statement on United States – Slovenia Joint Declaration on 5G Security
August 13, 2020
Securing Freedom in the Heart of Europe
August 12, 2020
From the International Trade Administration
Department of Commerce Issues Proposed Rules to Strengthen Enforcement of Antidumping and Countervailing Duty Laws
August 13, 2020
From the Export-Import Bank of the U.S.
EXIM Board Votes to Notify Congress of a Potential $450 Million Transaction to Support U.S. Exports to Iraq and an Estimated 1,700 American Jobs
August 14, 2020
EXIM Board of Directors Hosts Meeting as Part of First-Ever Public Assessment of 50-Year EXIM-Private Export Funding Corporation (PEFCO) Public-Private Partnership
August 13, 2020
Chairman Reed Underscores EXIM Commitment to Women Exporters During Women's Global Trade Empowerment Forum
August 12, 2020
From the World Trade Organization
Hong Kong Leader Says Will Take Up U.S. Sanctions with WTO
Kyodo News, August 18, 2020
Front-Runners in WTO Race Hone Messages to Overcome China-US Feud
Nikkei Asian Review, August 15, 2020
WTO Issues New Report on How COVID-19 Crisis May Push Up Trade Costs
August 13, 2020
Trade Agreements
Kenya-US Free Trade Talks are Under Way: What Nairobi Must Get Right From Start
The Conversation, August 17, 2020
Ecuador and Chile Sign Important Trade Agreement
Fresh Plaza, August 17, 2020
A New Japan-U.K. Trade Pact is Crucial for Bolstering Ties and Spreading 'Freedom'
Japan Forward, August 14, 2020
Netanyahu: Israel to Complete Ratification of Free Trade Agreement with Ukraine Soon
Ukrinform, August 14, 2020
U.K. Trade Negotiator Seeking E.U. Deal like Canada's and Targets September for a Deal
MarketWatch, August 13, 2020
Taiwan to Seek Closer Security Ties, Trade Agreement with U.S.: Tsai
Focus Taiwan, August 13, 2020
Israel & Colombia Launch Free Trade Agreement; Bogota to Open Office in Jerusalem
The Jewish Voice, August 12, 2020
Taiwan Seeks to Start Free-Trade Talks With U.S.
The Wall Street Journal, August 12, 2020
Where Is the U.S.-U.K. Trade Deal?
The Wall Street Journal, August 12, 2020
Chile´s Senate Approves Trade Pact with Brazil
Reuters, August 11, 2020
Federal
U.S. Ambassador Says Israel's Agreement With UAE Holds 'Enormous Upside'
NPR, August 14, 2020
Travel Restrictions to be Extended at U.S. Land Borders, DHS Says
Reuters, August 14, 2020
California
Port of Long Beach Posts Biggest Month Ever
American Journal of Transportation, August 17, 2020
Seroka Reports LA Container Volumes Decline By 6% in July
American Journal of Transportation, August 14, 2020
Port of Oakland Import Cargo Volume Grew 6.4 Percent in July
American Journal of Transportation, August 12, 2020
More International Articles
China
Trump Pledges Tax Credits, Tariffs
to Redirect Jobs From China
Bloomberg, August 18, 2020
China Ramps Up U.S. Oil Purchases
Before Trade Deal Review
Bloomberg, August 18, 2020
Here's Why Postponing the U.S.-China T
rade Deal Review May Not Be a Bad Thing
CNBC, August 17, 2020
U.S.-China Trade Deal Review Postponed
as China Ramps Up Farm, Energy Purchases
Reuters, August 14, 2020
Head of Busiest U.S. Port Says
China to Miss Agriculture Target
American Journal of Transportation, August 14, 2020
China Hopes U.S. Will Create Conditions to Implement Phase 1 Deal, Commerce Official Says
Reuters, August 13, 2020
China's Xi Speeds Up Inward Economic Shift
The Wall Street Journal, August 12, 2020
Panama Canal Shipping Rebounds in Hopeful Sign for Global Trade
American Journal of Transportation, August 17, 2020
Japan's Record Economic Plunge Wipes Out Abe Era Gains
Reuters, August 16, 2020
Mexican President Says Jobs Gained Back in August, Reversing Trend of Losses
Reuters, August 15, 2020
From Santiago to Sydney, Opening Latin America with Fibre-Optic Cable
The Interpreter, August 14, 2020
As U.S.-China Rift Grows, Mexico Tries to Lure American Businesses to Move Operations Closer to Home
The Washington Post, August 13, 2020
Israel and United Arab Emirates Strike Major Diplomatic Agreement
The New York Times, August 13, 2020
Russia Ditches the Dollar for Bulk of Its Exports to China
Bloomberg, August 13, 2020
Mexico's New Warning Labels on Junk Food Meet Supersized Opposition from U.S., EU
Reuters, August 11, 2020
Public Attitudes to Trade Tracker
United Kingdom Department for International Trade, August 2020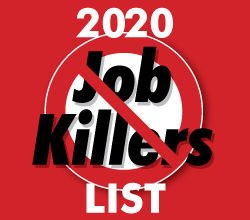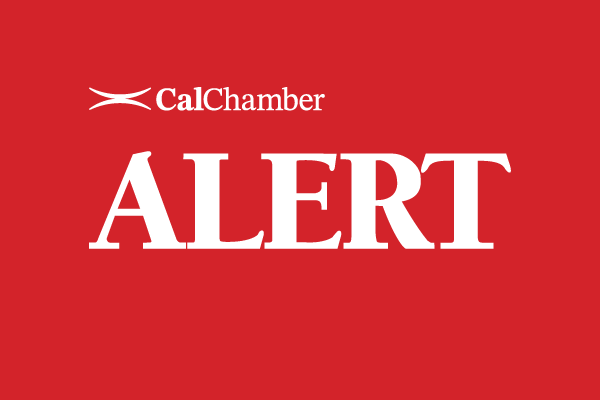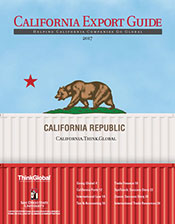 The California Export Guide is published by ThinkGlobal Inc. in partnership with the Center for International Business Education and Research (CIBER) at San Diego State University. The guide provides expert advice and information for exporters.



You can view the entire
Trade Update on our website.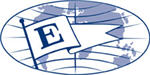 President's Export Award Recipient
Visit CalChamber.com/International for export/import information, trade stats, trade policy, FAQs and more.

Upcoming Events:

Webinar - Asian Development Ban: Infrastructure Technology
8/18/2020

Export Finance Strategies in Challenging Times
8/18/2020

NorCal World Trade Center Webinar: Faces of Exchange
8/19/2020

Webinar: USMCA: What Has Changed & How to Comply
8/19/2020

Webinar - How Can Latin America Help Improve Global Trade and Investment to Recover from the Pandemic?
8/19/2020

Webinar: Market Research Skills – Rural Export Center
8/20/2020

Webinar: Asian Development Bank: Healthcare
8/25/2020

Webinar Series: Thriving in the Digital Trade Economy Under USMCA
8/25/2020
Webinar – Upcoming Energy Projects in Canada
8/26/2020 – 9/22/2020

Webinar: Intelligent Manufacturing in Europe Coffee Chat: Sweden, Denmark and UK
8/27/2020

Webinar Series: How to Make USMCA Work for You – Changes in Customs & Origin Rules
9/1/2020

Webinar Series: Legal Strategies for Success – Governance, Compliance & Representation Agreements
9/10/2020
Asia EDGE Trade Mission
9/13/2020 – 9/22/2020
Construction Indonesia 2020 – Construction and Concrete Show
9/16/2020-9/18/2020


94th Annual Trade Week
9/22/2020

Webinar Series: Protecting the Most Important Asset – Your IP
9/22/2020
Expo Dubai 2021
10/1/2021 – 3/31/2021
Security Mission for Economic Prosperity in El Salvador, Guatemala, and Honduras
10/25/2020 – 10/30/2020
Hong Kong International Wine & Spirits Fair 2020
11/5/2020 – 11/7/2020
China International Import Expo (CIIE)
11/5/2020 – 11/10/2020
Trade Mission: Business Opportunities n the Caribbean
11/15/2020 – 11/20/2020
Smart City Expo World Congress
11/17/2020
2021 SelectUSA Investment Summit
6/6/2021 – 6/9/2021

12th World Chambers Congress: Dubai 2021
11/23/2020 - 11/25/2020






California Coalition
for Free Trade
A broad-based group of companies and business organizations working to secure a national free trade agenda.
Join or Learn More
Resources:
California Congressional
Delegation Pictorial Roster
California Congressional
Committee Assignments
California Legislative Pictorial Roster

International Job Positions

Trade Promotion Opportunities
Federal Government:
The White House

The U.S. Senate

The U.S. House of Representatives

U.S. State Department

U.S. Department of Commerce

U.S. Trade Representative
State Government:
Governor

California State Senate

California State Assembly

California Department of Finance





Free eNewsletters
Receive free eNewsletters to help keep you up to date on the laws affecting you and your business. To subscribe to any of the newsletters, visit this link.

Connect with CalChamber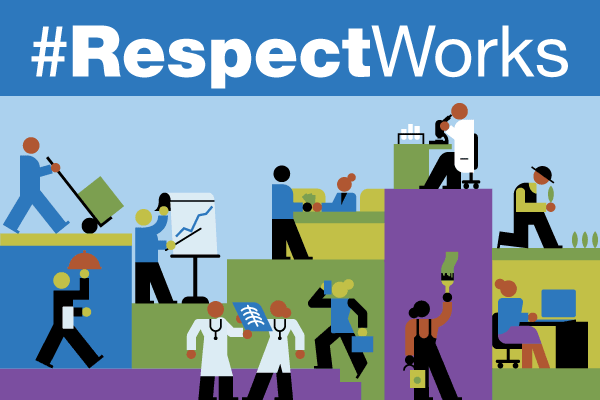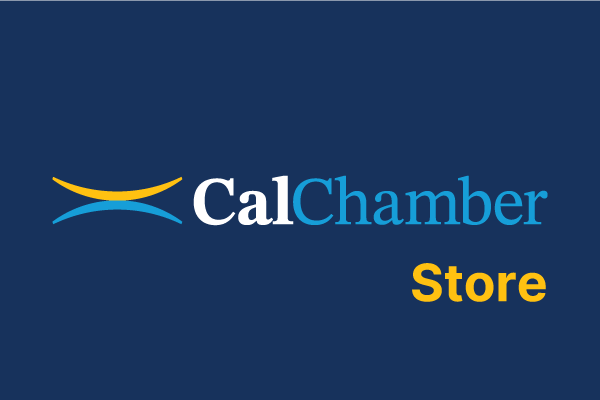 Susanne Stirling, Vice President International Affairs

Nikki Ellis, Assistant, International Affairs
Note: This email is being sent to members of the CalChamber Council for International Trade; CalChamber members with international interests; local, binational and American chambers of commerce abroad; the consular corps; California congressional delegation, selected U.S. and California government officials; and representatives of business and trade associations.

If you would like to be added to the subscriber list for this free e-newsletter, please click here.
To unsubscribe from Trade Update,
please email us.
1215 K Street, Suite 1400
Sacramento, CA 95814
916 444 6670
www.calchamber.com/international international@calchamber.com