Tuesday, April 7, 2020
Featured Headlines
CalChamber Companies in the News
United Airlines Partners with New York City to Fly Medical Volunteers
American Journal of Transportation, April 6, 2020
Lyft Is Offering Thousands of Free Rides During the Coronavirus Pandemic to Help Those in Need (Video)
Travel + Leisure, April 3, 2020
10 Million Free Rides and Deliveries to Move What Matters
Uber Newsroom, April 1, 2020
Your Computer Can Help Scientists Seeking Potential
COVID-19 Treatments
IBM Newsroom, April 1, 2020
Confronting the Coronavirus: The Latest on IBM's Efforts
IBM Newsroom, April 2020
We Fly Crucial Medical Equipment for COVID-19 Testing
United Airlines, March 31, 2020
UPS Mobilizes Against Coronavirus in Collaboration
with Global Customers and U.S. Agencies
UPS Pressroom, March 30, 2020
AT&T Supports Families and Educators During COVID-19
School Closures
AT&T, March 20, 2020
Bank of America Commits $100 Million in Support of Communities
Around the World Impacted by Coronavirus Pandemic
Bank of America Newsroom, March 17, 2020
Trade Policy
From the White House
Presidential Message on World Health Day, 2020
April 7, 2020
By the Numbers: A Massive Nationwide Response
April 6, 2020
These 30 Days: How You Can Help
April 2, 2020
U.S. Department of Commerce
Commerce This Week: April 6
April 6, 2020
While We Are Home, We Can Still Come Together:
Respond to the 2020 Census Today
April 3, 2020
From the U.S. Trade Representative
Joint Statement from Co-Chairs of the ASEAN- U.S. High Level Interagency Video Conference to Counter COVID-19
April 6, 2020
Virtual Forum on Expanding Taiwan's Participation on the Global Stage
April 2, 2020
U.S. Support for ASEAN in Fighting COVID-19
March 31, 2020
The U.S. Role in International Organizations' Response to COVID-19
March 31, 2020
From the World Trade Organization
WTO, WCO Chiefs Pledge Joint Efforts to Facilitate Trade
in Essential Goods
April 6, 2020
WTO Issues New Report on Worldwide Trade in COVID-19
Medical Products
April 3, 2020
ICC, WTO Heads Urge Business Dialogue to Inform Response
to Trade Fallout from COVID-19
April 2, 2020
DDG Wolff Outlines Measures Taken in Response to COVID-19, Highlights Key Role of WTO
April 1, 2020
Agency Chiefs Issue Joint Call to Keep Food Trade Flowing
in Response to COVID-19
March 31, 2020
Trade Agreements
Kenya to Reap Big from Africa Free Trade Area
Standard Digital, April 7, 2020
Mexican Auto Lobby Says 90 Days Not Enough to Meet USMCA Rules
Reuters, April 6, 2020
The U.S.-Canada Relationship:
An Enduring Partnership of Free-Market Economies
The Daily Signal, April 6, 2020
The Shape of a Japan-UK Free Trade Agreement
The Japan Times, April 4, 2020
Kenya, U.S. Start Talks on Trade Agreement
CNBC Africa, April 3, 2020
USMCA Trade Agreement Facing Possible Implementation Delay
WNAX, April 3, 2020
China Drops to Lowest Rank as U.S. Importer Since 2004,
180 Months Ago
Forbes, April 2, 2020
U.S. Officials Agree on New Ways to Control High Tech Exports
to China
Reuters, April 1, 2020
Federal
U.S. Economy Will Eventually Reopen but with Big Changes:
White House's Kudlow
Reuters, April 7, 2020
Employers Posted Solid Job Openings Before Virus Shutdowns
The Associated Press, April 7, 2020
Larger Businesses Share in CARES Provisions
CalChamber, April 6, 2020
Fed Goes All Out to Keep Economy Alive During Coronavirus Shutdown
NPR, April 6, 2020
Food Goes to Waste Amid Coronavirus Crisis
Politico, April 5, 2020
When the Face of American Falls Ill: A Virus's Toll on Diplomats
The New York Times, April 4, 2020
Updating CBO's Economic Forecast to Account for the Pandemic
Congressional Budget Office, April 2, 2020
Agriculture Feels Impact as Pandemic Reshapes U.S. Diet,
Rattles Producers
Food and Environment Reporting Network, April 2, 2020
Trump to Meet with Oil CEOs About Helping Industry
The Wall Street Journal, April 1, 2020
U.S. Auto Sales Fall Amid COVID-19 Pandemic
NASDAQ, April 1, 2020
Trump Set to Announce Deferral for Some Tariff Payments
American Journal of Transportation, March 31, 2020
California
Port, Stakeholders Expedite Shipments of Medical Equipment
American Journal of Transportation, April 3, 2020
Coronavirus Fallout: Tourism Losses Could Cost California $54 Billion in 2020
San Francisco Chronicle, April 1, 2020
More International Articles
COVID-19 Updates
Google's COVID‑19 Information and Resources
John's Hopkins Coronavirus Resource Center
with COVID-19 Interactive Map
Tracking the Spread of the Coronavirus
Outbreak in the U.S.
Bloomberg, April 2020
COVID-19 Tracker
Channel News Asia, April 2020
Global Dashboard on COVID-19 Government Policies
U.S. Chamber of Commerce
Policy Tracker: Policy Responses to COVID-19
International Monetary Fund

---
Commission to Unveil 'Exit Strategy'
as Countries Move to Lift Corona Measures
Politico, April 7, 2020
Japan Declared a Coronavirus Emergency.
Is It Too Late?
The New York Times, April 7, 2020
Virus Peril May Make April Cruelest
Month for Emerging Markets
Yahoo Finance, April 6, 2020
Global Trade Is in Sharp Decline. Open Supply Lines Will Be Vital to Fighting the Pandemic
by WTO Director General Roberto Azevêdo
Barron's, April 6, 2020
In China, Travel Resumes—Cautiously
The Wall Street Journal, April 6, 2020
Frightened Workers Stay Away
from Factory Floors, Hitting Output
American Journal of Transportation, April 3, 2020
Saving Lives in America, China,
and Around the World
Asia Society, April 3, 2020
China Pledges Wider Opening-Up to
Mitigate Virus Impact on Foreign Trade, Investment
XinhuaNet, April 2, 2020
In Developing World, Coronavirus
Slams Workers in Informal Economy
The Wall Street Journal, April 2, 2020
Coronavirus Sends Outsource Workers
Home, Causing a Ripple Effect
The Wall Street Journal, April 1, 2020
WTO, WHO and FAO Call for Action on Food Trade
The Maritime Executive, March 31, 2020
Podcast: Perspectives on the Pandemic
German Marshall Fund's Out of Order Podcast, March 27, 2020
Impossible Dilemma? World Watches Italy as Business Plead
to Return to Work
Reuters, April 7, 2020
Brexit Trade Deal Gets Tougher as Coronavirus Strikes Officials
on Both Sides
CNBC, April 7, 2020
Business Groups Say Mexican Plans to Boost Economy Are Insufficient
Reuters, April 6, 2020
Mexican President Pitches Frugal Plan Against Coronavirus
Reuters, April 5, 2020
UK Export Finance Expands Exporter Protection Against Non-Payment
Reuters, April 3, 2020
Bank of America Sees Mexico Economy Contracting 8% in 2020
Reuters, April 2, 2020
Overflowing Oil Tanks Have Traders Eyeing Rail Cars for Storage
American Journal of Transportation, April 2, 2020
Coronavirus Reopens Europe's Angry Divide
The Washington Post, March 31, 2020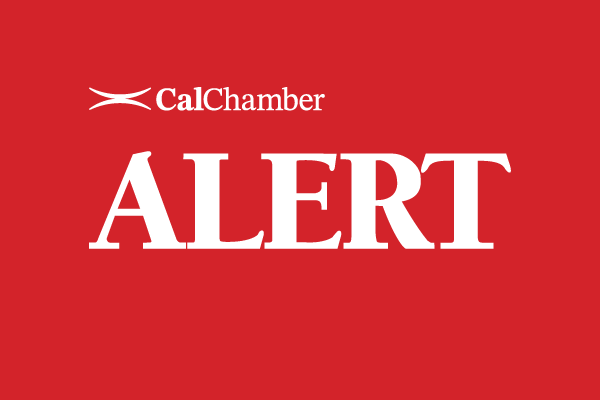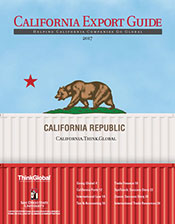 The California Export Guide is published by ThinkGlobal Inc. in partnership with the Center for International Business Education and Research (CIBER) at San Diego State University. The guide provides expert advice and information for exporters.



You can view the entire
Trade Update on our website.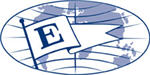 President's Export Award Recipient
Visit CalChamber.com/International for export/import information, trade stats, trade policy, FAQs and more.

Upcoming Events:

WEBINAR: Impact of COVID-19 on Shipping
4/8/2020

WEBINAR -: Solutions for Migrating the Impact of COVID-19 on Global Supply Chains
4/13/2020

WEBINAR - Upcoming Infrastructure Projects in Panama
4/14/2020

Exporting Mechanics Webinar Series II: ACE Export Reports for Compliance
4/14/2020

CANCELED - Discover Indo Pacific Business Opportunities
4/20/2020 - 4/27/2020

POSTPONED - Hannover Messe Trade Shows
4/20/2020 - 4/24/2020

POSTPONED:: 94th Annual World Trade Week
5/5/2020

WEBINAR: Introduction to the Bureau of Industry and Security (BIS) and Export Basics
5/5/2020

WEBINAR - Opportunities in Turkey's Automotive Sector
5/6/2020

WEBINAR: License Exceptions for "600 Series"
5/7/2020

WEBINAR - Complying with the International Traffic in Arms Regulations (ITAR)
5/12/2020

WEBINAR: Office of Foreign Asset Control
5/14/2020

Developing a Corporate Export WEBINAR: Management and Compliance Program (EMCP)
5/19/2020

WEBINAR: Export Controls at Trade Shows
5/21/2020

POSTPONED :Select LA Investment Summit
5/27/2020

U.S Commercial Service: Women's Global Trade Empowerment Forum
5/27/2020

WEBINAR: Deemed Exports
5/27/2020

WEBINAR: Exporter Readiness Requirements for CMMC/NIST
6/2/2020


CalChamber International Forum,
Host Reception,
and Host Breakfast
on June 3 -4, 2020
Have Been Cancelled
WEBINAR: Foreign Corrupt Practices Act
6/4/2020

WEBINAR: Site Visits, Enforcement Actions and Voluntary Disclosures
6/9/2020

Hannover Mease Trade Shows
7/13-2020 - 6-1/2020-

2020 SelectUSA Investment Summit
9/17/2020

Construction Indonesia 2020 - Construction and Concrete Show
9/16/2020-9/18/2020

Select LA Investment Summit
9/17/2020
94th Annual Trade Week
9/22/2020

China International Import Expo (CIIE)
11/5/2020

12th World Chambers Congress: Dubai 2021
2/23/2021
California Coalition
for Free Trade

A broad-based group of companies and business organizations working to secure a national free trade agenda.
Join or Learn More
Resources:
California Congressional
Delegation Pictorial Roster
California Congressional
Committee Assignments
California Legislative Pictorial Roster

International Job Positions

Trade Promotion Opportunities
Federal Government:
The White House

The U.S. Senate

The U.S. House of Representatives

U.S. State Department

U.S. Department of Commerce

U.S. Trade Representative
State Government:
Governor

California State Senate

California State Assembly

California Department of Finance





Free eNewsletters
Receive free eNewsletters to help keep you up to date on the laws affecting you and your business. To subscribe to any of the newsletters, visit this link.

Connect with CalChamber
Note: This email is being sent to members of the CalChamber Council for International Trade; CalChamber members with international interests; local, binational and American chambers of commerce abroad; the consular corps; California congressional delegation, selected U.S. and California government officials; and representatives of business and trade associations.

If you would like to be added to the subscriber list for this free e-newsletter, please click here.
To unsubscribe from Trade Update,
please email us.
1215 K Street, Suite 1400
Sacramento, CA 95814
916 444 6670
www.calchamber.com/international international@calchamber.com