Tuesday, March 17, 2020
Featured Headlines
CalChamber Companies in the News
Amazon to Hire 100,000 People to Handle Coronavirus-Induced
Online Shopping
CBS News, March 16, 2020
Safeway Is Hiring More Than 2,000 Workers Due
to Coronavirus Demand
San Francisco Chronicle, March 16, 2020
Facebook Commits $20M to UNF, WHO and CDC to Tackle COVID-19
Tech Crunch, March 13, 2020
2020 Bloom Season
Blue Diamond Growers' Almond Insights, March 13, 2020
27 CalChamber Members Featured on Fortune's 100 Best
Companies List
CalChamber, March 13, 2020
PepsiCo to Acquire Energy Drink Maker Rockstar Energy
in a $3.85 Billion Deal
CNBC, March 11, 2020
Trade Policy
From the White House
G7 Leaders' Statement
March 16, 2020
Letter From President Donald J. Trump on Emergency Determination
Under the Stafford Act
March 13, 2020
Proclamation on Declaring a National Emergency Concerning
the Novel Coronavirus Disease (COVID-19) Outbreak
March 13, 2020
President Donald J. Trump Announces Intent to Nominate
the Following Individual to a Key Administration Post
(Ambassador to Japan)
March 13, 2020
President Donald J. Trump Has Taken Unprecedented Steps
to Respond to the Coronavirus and Protect the Health and Safety
of Americans
White House, March 11, 2020
Proclamation—Suspension of Entry as Immigrants and
Nonimmigrants of Certain Additional Persons Who Pose a Risk
of Transmitting 2019 Novel Coronavirus
White House, March 11, 2020
From the U.S. Department of Commerce
Statement From Secretary of Commerce Wilbur Ross
on the 2020 Census and COVID-19
March 14, 2020
Over 99% of All U.S. Households Can Respond to the Census Online
or by Phone in 59 Non-English Languages
March 11, 2020
From the U.S. Small Business Administration
From the U.S. Trade Representative
Coronavirus: Resources, Updates, and What You Should Know
March 13, 2020
Ambassador Lighthizer Comments on President Trump's Decision
to Declare a National Emergency
March 13, 2020
Ambassador Lighthizer Statement on Canada's Approval
of the USMCA
March 13, 2020
From the U.S. Department of State
On the Occasion of St. Patrick's Day
March 17, 2020
Temporary Pause of International Exchange Programs Due
to COVID-19
March 12, 2020
G7 Ministerial to Be Hosted Virtually
March 11, 2020
From the World Trade Organization
DG Azevêdo Communicates COVID-19 Measures
to WTO Members and Staff
March 15, 2020
DG Azevêdo Provides Urgent Information to WTO Members
on MC12 Date and Venue
March 12, 2020
Services Trade Growth Weakens as COVID-19 Crisis Hits
Global Economy
March 11, 2020
Trade Agreements
Multiplicative Effects of RCEP on ASEAN Trade
The Asean Post, March 15, 2020
Trump Should Heed Senate's Call for Talks with Taiwan
on Free Trade Pact
The Daily Signal, March 12, 2020
UK Gov't Includes Blockchain in Negotiation for U.S.
Free Trade Agreement
Coin Telegraph, March 11, 2020
Federal
Amazon Limits Shipments to Warehouses for Next 3 Weeks
Federal News Network, March 17, 2020
Hit by Virus, U.S. Airlines Seek Aid Far Exceeding Post-9/11
The Associated Press, March 17, 2020
Trump Team Prepares Rescue Package of At Least $800 Billion
Politico, March 16, 2020
Peace Corps Announces Suspension of Volunteer Activities, Evacuations Due to COVID-19
Peace Corps, March 15, 2020
Kenneth Weinstein to Be Nominated as U.S. Ambassador to Japan
CNN, March 13, 2020
EXIM Extends Assistance to U.S. Customers and Lenders
Amid COVID-19 Outbreak
Export-Import Bank of the United States, March 12, 2020
U.S. Farmers Still Dependent on Trade Aid After China Deal
Reuters, March 11, 2020
Dow Ends 11-Year Bull Market as Coronavirus Defies
Economic Remedies
The New York Times, March 11, 2020
The Ports Are Weather Vanes as Economic Clouds Darken
Bloomberg, March 11, 2020
California
California Legislature Suspends Session in Response
to Coronavirus Outbreak
The Sacramento Bee, March 16, 2020
Governor Issues New Restrictions, Resources to Curb Coronavirus Outbreak, Protect Economy
CalChamber, March 16, 2020
Coronavirus: Bay Area Locks Down as Seven Counties Face 'Unprecedented' Shelter-In-Place Order
The Mercury News, March 16, 2020
Coronavirus Has Crippled Global Shipping.
That's Bad for California Farmers and Winemakers
The Sacramento Bee, March 12, 2020
The Coronavirus Will Slam the Breaks on California's
Economic Growth, Study Says (ft. CalChamber President
and CEO Allan Zaremberg)
Los Angeles Times, March 12, 2020
More International Articles
China
Coronavirus Is Taking a Brutal Toll
on China's Economy
Quartz, March 16, 2020
China Reports Jan-Feb Economic
Activity Worse Than Expected
The Associated Press, March 16, 2020
China Paves Way for Imports
of U.S. Distillers Grains
Agri-Pulse, March 16, 2020
U.S. Grants Tariff Exemptions
or More Medical Goods From China
The Wall Street Journal, March 13, 2020
USDA Announces Continued Progress
on Implementation of China Phase One Agreement
U.S. Department of Agriculture, March 10, 2020
The End of OPEC Is Here
American Journal of Transportation, March 17, 2020
A Photo of the G7 Members Meeting Online Shows How the
Coronavirus Pandemic Is Even Impacting World Leaders' Workflow
Business Insider, March 16, 2020
Ports Wait for Pandemic Peak
The Maritime Executive, March 16, 2020
LatAm Rolls Out New COVID-19 Containment Measures
Xinhuanet, March 16, 2020
E.U. Could Muster 28-40 Billion Euros Immediately
to Support Firms Hit by Epidemic
Reuters, March 16, 2020
Boris Johnson Pressed to Move Brexit Deadline Amid
Coronavirus Threat
The New York Times, March 14, 2020
Repairing the U.S.-ASEAN Relationship
East Asia Forum, March 14, 2020
Mexico Braces for Coronavirus Lasting 'All Year,' Tightens Curbs
Reuters, March 14, 2020
Washington State Repeals Pro-Being Tax Break;
U.S. Hopes to Avoid E.U. Tariffs
Reuters, March 12, 2020
Italy and South Korea Virus Outbreaks Reveal Disparity
in Deaths and Tactics
Reuters, March 12, 2020
Economic Cost of Brexit Laid Bare in OBR Forecasts
Financial Times, March 11, 2020
U.K. Pledges $39 Billion to Protect Economy From Coronavirus
Reuters, March 10, 2020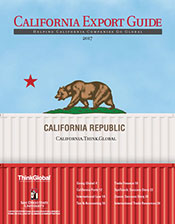 The California Export Guide is published by ThinkGlobal Inc. in partnership with the Center for International Business Education and Research (CIBER) at San Diego State University. The guide provides expert advice and information for exporters.



You can view the entire
Trade Update on our website.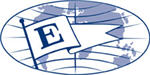 President's Export Award Recipient
Visit CalChamber.com/International for export/import information, trade stats, trade policy, FAQs and more.

Upcoming Events:
WEBINAR - U.S. Embassy Algiers: Updates on the New Algerian Government
3/18/2020

WEBINAR - Take Your Business Global with Help form the SBA
3/19/2020

CANCELLED - Access Asia: Sacramento, SF, Oakland, Silicon Valley
3/23/2020 - 3/26/2020

CANCELLED - 2nd Medical Device Research and Development Summit (MDR&R)
3/23/2020

WEBINAR - Doing Business with USAID 101
3/24/2020

WEBINAR - Healthcare Opportunities in Brazil
3/26/2020

WEBINAR - Expanding Global Opportunities For Minority & Women Owner Businesses Webinar
3/21/2020

CANCELLED - Access Asia San Francisco: Renewable Energy and Information Technology
3/25/2020

WEBINAR - Business Opportunities in Suriname
3/26/2020

CANCELLED - STEP: FIDAE Show
3/31/2020 - 4/5/2020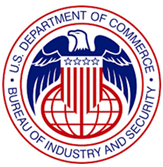 CANCELLED - 14th Annual BIS Export Control Policy Forum
4/1/2020

Exporting Mechanics Webinar Series II: ACE Export Reports for Compliance
4/14/2020

WEBINAR - Business Opportunities in Trinidad & Tobago
4/7/2020

CANCELLED - Discover Indo Pacific Business Opportunities
4/20/2020 - 4/27/2020

POSTPONED - Hannover Messe Trade Shows
4/20/2020 - 4/24/2020



94th Annual World Trade Week
5/5/2020

WEBINAR - Opportunities in Turkey's Automotive Sector
5/6/2020



POSTPONED - Select LA Investment Summit
5/27/2020

U.S Commercial Service: Women's Global Trade Empowerment Forum
5/27/2020

POSTPONED - 2020 SelectUSA Investment Summit
6/1/2020 - 6/3/2020

Construction Indonesia 2020 - Construction and Concrete Show
9/16/2020-9/18/2020

12th World Chambers Congress: Dubai 2021
2/23/2021




California Coalition
for Free Trade
A broad-based group of companies and business organizations working to secure a national free trade agenda.
Join or Learn More
Resources:
California Congressional
Delegation Pictorial Roster
California Congressional
Committee Assignments
California Legislative Pictorial Roster

International Job Positions

Trade Promotion Opportunities
Federal Government:
The White House

The U.S. Senate

The U.S. House of Representatives

U.S. State Department

U.S. Department of Commerce

U.S. Trade Representative
State Government:
Governor

California State Senate

California State Assembly

California Department of Finance





Free eNewsletters
Receive free eNewsletters to help keep you up to date on the laws affecting you and your business. To subscribe to any of the newsletters, visit this link.

Connect with CalChamber
Note: This email is being sent to members of the CalChamber Council for International Trade; CalChamber members with international interests; local, binational and American chambers of commerce abroad; the consular corps; California congressional delegation, selected U.S. and California government officials; and representatives of business and trade associations.

If you would like to be added to the subscriber list for this free e-newsletter, please click here.
To unsubscribe from Trade Update,
please email us.
1215 K Street, Suite 1400
Sacramento, CA 95814
916 444 6670
www.calchamber.com/international international@calchamber.com