Tuesday, March 10, 2020
Featured Headlines
CalChamber Coronavirus Resources
Coronavirus (COVID-19) continues to dominate the news,
raising concerns among individuals and for our economy. This
page provides links to CalChamber, federal, state and local resources.
CalChamber Companies in the News
More Than 25,000 PepsiCo Employees Take 8 Billion Steps to Provide 6 Million Healthy School Meals to Students in The U.S., Sudan, Ethiopia, Honduras, Colombia and Canada
PepsiCo, March 6, 2020
Anheuser-Busch Delivering 150,000 Cans of Emergency Drinking Water to Support Tornado Relief Efforts in Tennessee
Anheuser-Busch, March 6, 2020
Wisdom: California Center President and CEO (and CalChamber Board Member) Margaret Wong on the Importance of the China Market
Comstock Mag, March 4, 2020
Trade Policy
From the White House
Joint Statement from President Donald J. Trump and President Jair Bolsonaro
March 7, 2020
As Job Creation Exceeds Expectations Again, Women Workers See Further Gains
March 6, 2020
From the U.S. Department of Commerce
Invitations to Respond to the 2020 Census to Arrive in Mailboxes Across the U.S. from March 12-20
March 9, 2020
Opening Statement by Secretary Ross in Support of the Department of Commerce's Fiscal Year 2021 Budget Request
March 5, 2020
Statement by U.S. Secretary Ross and Under Secretary for Intellectual Property and USPTO Director Iancu on the Election of Daren Tang as WIPO Director General
March 4, 2020
From the U.S. Trade Representative
USTR Releases Annual Reports on WTO Compliance of China and Russia
March 6, 2020
USTR Sets Out Conditions for Boosting Trade, Investment With Bangladesh
The New York Times, March 5, 2020
USTR Statement on 5th U.S.-Bangladesh Trade and Investment Cooperation Forum Agreement Council Meeting
March 5, 2020
From the U.S. Department of State
The United States and Brazil: Partners for a Prosperous Hemisphere
March 6, 2020
United States-Mexico Bilateral Executive Steering Committee of the 21st Century Border Management Initiative
March 4, 2020
From the World Trade Organization
DG Azevêdo on Women's Day: WTO Has IMportant Role to Play in Promoting Gender Equality
March 6, 2020
DDG Wolff: An Update of Multilateral Trade Rules is Needed to Increase Their Relevance
March 3, 2020
Trade Agreements
Japan Stands for Free Trade
The Wall Street Journal, March 9, 2020
Britain to Produce Draft Trade Deal Before Next Round of EU Talks
The New York Times, March 9, 2020
EU, US Taking Slow, Small Steps Toward 'Mini' Trade Deal
Reuters, March 6, 2020
Africa Free Trade Area – What Must Be Done for a Smooth Take-Off on 01 July 2020
Namibia Economist, March 4, 2020
Federal
U.S. Chip Industry Fears Long-Term Damage from China Trade Fight
The Wall Street Journal, March 9, 2020
U.S. Citrus: No Help From Phase One Trade Deal
American Journal of Transportation, March 9, 2020
Coronavirus Could Inflict Biggest Blow to Travel Industry Since Great Recession
The Los Angeles Times, March 6, 2020
Opting Out of Trade Pacts Endangers US Interests in Asia Pacific
The Hill, March 5, 2020
As Coronavirus Cripples Global Supply Lines, More U.S. Firms Looking to Leave China
The Los Angeles Times, March 4, 2020
Coronavirus Slams U.S. Hotel Industry's Global Operations
The Wall Street Journal, March 3, 2020
California
Truckers, Dockworkers Suffer As Coronavirus Chokes LA, Long Beach Ports Cargo
The Los Angeles Times, March 7, 2020
California Braces for Economic Fallout as Coronavirus Spreads
Politico, March 6, 2020
More International Articles
China
The Art of the Unreasonable Trade Deal
The Wall Street Journal, March 9, 2020
Virus Clouds China's Prospects
to Meet U.S. Trade Commitments
The Wall Street Journal, March 9, 2020
U.S. Shows China Patience on Purchases
If Trade Gap Doesn't Grow
Bloomberg, March 8, 2020
Coronavirus Outbreak May Force US,
China to Rework Trade Deal Implementation
The Hill, March 8, 2020
Remember the China 'Hard Landing'?
We Got One.
Forbes, March 6, 2020
U.S. Trade Officials Grant Tariff Relief
for Face Masks, Medical Equipment
The Wall Street Journal, March 6, 2020
Japan Unveils Multibillion-Dollar Plan to Support Coronavirus-Hit Businesses
The Wall Street Journal, March 10, 2020
Economy Faces 'Tornado-Like Headwind' as Financial Markets Spiral
The New York Times, March 9, 2020
Brazil, U.S. Sign Agreement to Develop Defense Technology
Reuters, March 8, 2020
U.S., Canada, European Nations Meet to Discuss Concerns Over Mexico Energy Policy
Reuters, March 8, 2020
China Readies Deal with Washington's Closest Latin American Ally
Bloomberg, March 4, 2020
Mexico to Speed Up Spending, Spur Private Investment to Counter Coronavirus Shock
Reuters, March 3, 2020
Vietnam Buying $3 Billion in U.S. Farm Goods to Ease Trump Tariff Threats
Yahoo Finance, March 3, 2020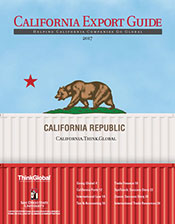 The California Export Guide is published by ThinkGlobal Inc. in partnership with the Center for International Business Education and Research (CIBER) at San Diego State University. The guide provides expert advice and information for exporters.



You can view the entire
Trade Update on our website.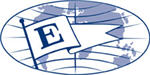 President's Export Award Recipient
Visit CalChamber.com/International for export/import information, trade stats, trade policy, FAQs and more.

Upcoming Events:
Webinar: Foreign Director Investment and Exporting
3/10/2020

Exporting Mechanics Webinar Series II:Cultural Sensitivity Program
3/10/2020

STEP: CosmoProf Bologna
3/12/2020 - 2/26/2020




CANCELLED - California - Irish Relations: Launching the Invest in the US, California Guide
3/16/2020

Sacramento's Global Technology Initiative: Rawabi - Where Business Meets Peace Through Strategic Partnerships
3/23/2020

Access Asia: Sacramento, SF, Oakland, Silicon Valley
3/23/2020 - 3/26/2020

2nd Medical Device Research and Development Summit (MDR&R)
3/23/2020

Access Asia San Francisco: Renewable Energy and Information Technology
3/25/2020

STEP: FIDAE Show
3/31/2020 - 4/5/2020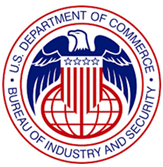 14th Annual BIS Export Control Policy Forum
4/1/2020

Exporting Mechanics Webinar Series II: ACE Export Reports for Compliance
4/14/2020

Discover Indo Pacific Business Opportunities
4/20/2020 - 4/27/2020

Hannover Messe Trade Shows
4/20/2020 - 4/24/2020



94th Annual World Trade Week
5/5/2020



Select LA Investment Summit
5/27/2020

U.S Commercial Service: Women's Global Trade Empowerment Forum
5/27/2020

2020 SelectUSA Investment Summit
6/1/2020 - 6/3/2020

Construction Indonesia 2020 - Construction and Concrete Show
9/16/2020-9/18/2020

12th World Chambers Congress: Dubai 2021
2/23/2021




California Coalition
for Free Trade
A broad-based group of companies and business organizations working to secure a national free trade agenda.
Join or Learn More
Resources:
California Congressional
Delegation Pictorial Roster
California Congressional
Committee Assignments
California Legislative Pictorial Roster

International Job Positions

Trade Promotion Opportunities
Federal Government:
The White House

The U.S. Senate

The U.S. House of Representatives

U.S. State Department

U.S. Department of Commerce

U.S. Trade Representative
State Government:
Governor

California State Senate

California State Assembly

California Department of Finance





Free eNewsletters
Receive free eNewsletters to help keep you up to date on the laws affecting you and your business. To subscribe to any of the newsletters, visit this link.

Connect with CalChamber
Note: This email is being sent to members of the CalChamber Council for International Trade; CalChamber members with international interests; local, binational and American chambers of commerce abroad; the consular corps; California congressional delegation, selected U.S. and California government officials; and representatives of business and trade associations.

If you would like to be added to the subscriber list for this free e-newsletter, please click here.
To unsubscribe from Trade Update,
please email us.
1215 K Street, Suite 1400
Sacramento, CA 95814
916 444 6670
www.calchamber.com/international international@calchamber.com