Featured Headlines
CalChamber Companies in the News
Boeing to Highlight Partnerships, Sustainability and Innovation
at 2020 Singapore Airshow
Boeing, February 8, 2020
Amazon's AWS to Invest $236 Million in Brazil to Strengthen
Cloud Infrastructure
Reuters, February 5, 2020
Trade Policy
From the White House
President Trump's FY 2021 Budget Commits to Double Investments
in Key Industries of the Future
February 11, 2020
Remarks by President Trump at the White House Business Session
with Our Nation's Governors
February 10, 2020
Statement from the Press Secretary Announcing President Donald J. Trump's Upcoming Travel to India
February 10, 2020
Job Market Continues to Crush Expectations in 2020
February 7, 2020
WTAS:
Support for President Donald J. Trump's State of the Union Address
February 5, 2020
United States-Canada Statement on Joint Action Plan on Opioids
February 5, 2020
Remarks by President Trump in State of the Union Address
February 4, 2020
Fact Sheets:
Great American Comeback Story
Devoted to Protecting American Freedoms and Promoting
American Values
Unwavering Commitment to American Workers and Their Families
Fighting for Fairer Trade That Benefits American Workers
Ushered in an Unprecedented Era of Economic Prosperity
Three Years of Restoring American Strength and Prosperity
From the U.S. Department of Commerce
Statement from Secretary of Commerce Wilbur Ross
on President Donald J. Trump's Budget: A Budget for America's Future
February 10, 2020
Remarks by Secretary of Commerce Wilbur Ross at Oxford Union
in Oxford, England
February 6, 2020
Statement of Secretary of Commerce Wilbur Ross
on President Donald J. Trump's State of the Union Address
February 4, 2020
From the U.S. Trade Representative
USTR Updates List of Developing and Least-Developed Countries
Under U.S. CVD Law
February 10, 2020
USTR Announces Reallocation of Unused Fiscal Year 2020 WTO
Tariff-Rate Quota Volume for Raw Cane Sugar
February 6, 2020
President Trump Announces Intent to Negotiate Trade Agreement
with Kenya
February 6, 2020
FACT SHEET: U.S.-Kenya Trade and Investment Relationship
Ambassador Lighthizer Comments on President Trump's State
of the Union Address
February 4, 2020
From the U.S. Department of State
State Department and U.S. Agency for International Development (USAID) FY 2021 Budget Request
February 10, 2020
The United States and Ukraine Hold Executive Dialogue
on Strategic Trade Controls
February 5, 2020
From the International Trade Administration
Application Process Opens for U.S. Industry Groups Seeking Awards
for Projects That Address Barriers to U.S. Exporters
February 11, 2020
FDI in High-Tech: Innovation and Growth in The United States
February 5, 2020
From the World Trade Organization
DDG Wolff Affirms WTO Commitment to Support Africa's
Economic Integration
February 11, 2020
Japan Initiates Second WTO Dispute Complaint Regarding
Korean Support for Shipbuilders
February 10, 2020
WTO Launches Revamped WTO Data Portal and New API Portal
February 7, 2020
Fish Talks: U.S. Official Says Successful Talks Crucial for WTO
Reuters, February 6, 2020
U.S. Mulls Withdrawal from WTO's $1.7 Trillion Purchasing Pact
Reuters, February 4, 2020
Trade Agreements
As Trump Takes Aim at E.U. Trade, European Officials Brace for Fight
Reuters, February 11, 2020
Japan and Britain Agree to Aim for 'Ambitious' Trade Deal
The Japan Times, February 8, 2020
U.S. to Start Trade Talks with Kenya to Counter China's Influence
The New York Times, February 8, 2020
The South Korea-Israel Free Trade Agreement
Lexology, February 6, 2020
Singapore and New Zealand Ratify Upgraded Trade Agreement
ASEAN Briefing, February 6, 2020
Indonesia Ratifies Long-Awaited Free Trade Deal with Australia
The Jakarta Post, February 6, 2020
U.K. Faces Long Road in 'Ambitious' Post-Brexit Trade Push Into Asia
Nikkei Asian Review, February 6, 2020
U.K. and Australia Commit to Free Trade Negotiations
Click Orlando, February 6, 2020
Canada-U.K. Free Trade: A Post-Brexit Opportunity
The Conversation, February 5, 2020
Federal
Trump Stirs Trade Concerns with New Tariffs on Metals
The Hill, February 6, 2020
State of the Travel Industry
U.S. Travel Association, February 5, 2020
U.S. Trade Deficit Shrinks in 2019 for First Time in Six Years
Reuters, February 5, 2020
U.S. Pushing Effort to Develop 5G Alternative to Huawei
The Wall Street Journal, February 4, 2020
New Trump Rule Will Allow Tariffs Against Currency Manipulation
The Wall Street Journal, February 4, 2020
U.S. Goods Exports to Arab Countries 2018 vs. 2019
National U.S.-Arab Chamber of Commerce, February 2020
California
California Association of Port Authorities (CAPA) Comments on Signing of USMCA and China Phase 1 Deal
AJoT, February 6, 2020
Port of Los Angeles Moves 806,144 TEUs in January
AJoT, February 6, 2020
More International Articles
China
U.S. States and the China Competition Speech
by Secretary Mike Pompeo
U.S. Department of State, February 8, 2020
---
China May Have Just Peaked
as an Export Powerhouse
American Journal of Transportation, February 10, 2020
'Nightmare' for Global Tech:
Virus Fallout Is Just Beginning
American Journal of Transportation, February 10, 2020
U.S. China Trade War
Reshaped Global Commerce
The Wall Street Journal, February 9, 2020
Pompeo to Governors:
China Is Watching You
Politico, February 8, 2020
Kudlow Says Xi Reassured
Trump Trade Purchases Goal Will Be Met
American Journal of Transportation, February 7, 2020
China Cuts Tariffs on $75 Billion in U.S. Goods.
That Was the Easy Part.
The New York Times, February 6, 2020
Coronavirus Hits Shipping
as China Port Traffic Slides
The Wall Street Journal, February 5, 2020
Global Tourism Takes Major Hit
as Virus Halts Chinese Travel
The Associated Press, February 5, 2020
Charting the Global Economic Impact
of the Coronavirus
Bloomberg, February 4, 2020
Brexit
E.U. Chief Rejects Johnson's Idea
of Loose U.K. Trade Deal
The New York Times, February 11, 2020
E.U. Toughens Negotiating Demands
Before Brexit Trade Talks Start
Bloomberg, February 10, 2020
Boris Johnson Wants to Be
a Free Trade Grandmaster
American Journal of Transportation, February 10, 2020
U.K. Begins Search for Free Ports
as Spending Pledges Mount
American Journal of Transportation, February 9, 2020
U.K. Seeks Big Tariff Reductions
in U.S. Trade Deal
Reuters, February 6, 2020
Karen Pierce Named Britain's
First-Ever Female Ambassador to U.S.
Fox News, February 7, 2020
CPTPP Offers Opportunities for Canadian Enterprises in Vietnam
Vietnam News, February 11, 2020
What Does the Irish Election Result Mean for Brexit?
The Guardian, February 10, 2020
Unlikely Allies Got White House to Tackle Tijuana River Mess:
How They Pulled It Off
Los Angeles Times, February 10, 2020
Brexit Has Revived the Prospect of a United Ireland.
Could It Actually Happen?
Time, February 7, 2020
What the World Can Learn from Japan's Robots
BBC, February 6, 2020
Mexico's Slowdown Threatens López Obrador's Infrastructure Plans
Financial Times, February 5, 2020
China Stimulus Boosts Latam Markets, Real Flat Ahead
of Rate Decision
NASDAQ, February 4, 2020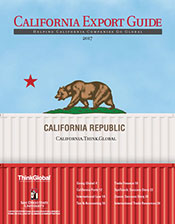 The California Export Guide is published by ThinkGlobal Inc. in partnership with the Center for International Business Education and Research (CIBER) at San Diego State University. The guide provides expert advice and information for exporters.



You can view the entire
Trade Update on our website.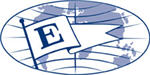 President's Export Award Recipient
Visit CalChamber.com/International for export/import information, trade stats, trade policy, FAQs and more.

Upcoming Events:
Stop Fakes Roadshow: Sacramento
2/11/2020

WIT-NorCal's 2020 Lunar New Year Event
2/12/2020

Stop Fakes Roadshow: San Jose
2/13/2020

UAE Food Security Mission
2/16/2020 - 2/20/2020

Exporting Mechanics Webinar Series II: Drop Shipments and Transactions
2/18/2020

U.S. Commercial Service Cybersecurity Global Chat, San Francisco
2/25/2020

AmCham Israel's Israel-USA Business Summit
2/26/2020

51st World Trade Centers Association General Assembly
3/1/2020 - 3/4/2020

International Trade Luncheon with Consul General of Mexico Remedios Gomez Arnau
3/5/2020

Exporting Mechanics Webinar Series II:Cultural Sensitivity Program
3/10/2020

STEP: CosmoProf Bologna
3/12/2020 - 2/26/2020

Access Asia: Sacramento, SF, Oakland, Silicon Valley
3/23/2020 - 3/26/2020

2nd Medical Device Research and Development Summit (MDR&R)
3/23/2020

STEP: FIDAE Show
3/31/2020 - 4/5/2020

Exporting Mechanics Webinar Series II: ACE Export Reports for Compliance
4/14/2020

Discover Indo Pacific Business Opportunities
4/20/2020 - 4/27/2020

Hannover Messe Trade Shows
4/20/2020 - 4/24/2020



94th Annual World Trade Week
5/5/2020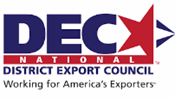 Annual National Association of District Export Councils Conference
5/19/2020

U.S Commercial Service: Women's Global Trade Empowerment Forum
5/27/2020

2020 SelectUSA Investment Summit
6/1/2020 - 6/3/2020

Construction Indonesia 2020 - Construction and Concrete Show
9/16/2020-9/18/2020



California Coalition
for Free Trade
A broad-based group of companies and business organizations working to secure a national free trade agenda.
Join or Learn More
Resources:
California Congressional
Delegation Pictorial Roster
California Congressional
Committee Assignments
California Legislative Pictorial Roster

International Job Positions

Trade Promotion Opportunities
Federal Government:
The White House

The U.S. Senate

The U.S. House of Representatives

U.S. State Department

U.S. Department of Commerce

U.S. Trade Representative
State Government:
Governor

California State Senate

California State Assembly

California Department of Finance





Free eNewsletters
Receive free eNewsletters to help keep you up to date on the laws affecting you and your business. To subscribe to any of the newsletters, visit this link.

Connect with CalChamber
Note: This email is being sent to members of the CalChamber Council for International Trade; CalChamber members with international interests; local, binational and American chambers of commerce abroad; the consular corps; California congressional delegation, selected U.S. and California government officials; and representatives of business and trade associations.

If you would like to be added to the subscriber list for this free e-newsletter, please click here.
To unsubscribe from Trade Update,
please email us.
1215 K Street, Suite 1400
Sacramento, CA 95814
916 444 6670
www.calchamber.com/international international@calchamber.com