Tuesday, May 14, 2019
Next CITU will be on Wednesday, May 29, 2019
Featured Headlines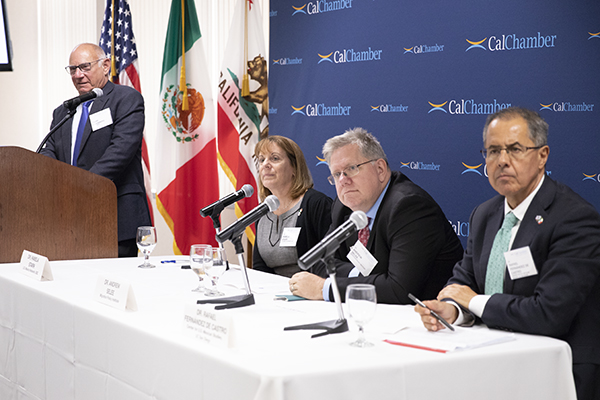 Allan Zaremberg, President & CEO of the CalChamber, moderates the panel on the USMCA with speakers (from left to right): Dr. Pamela Starr, Director, U.S.-Mexico Network at USC; Dr. Andrew Selee, President, Migration Policy Institute; and Dr. Rafael Fernandez de Castro, Director, Center for U.S.-Mexican Studies at UC San Diego.
CalChamber Luncheon Highlights Challenges, Opportunities of Mexico-California Relationship
CalChamber, May 8, 2019

CalChamber Reiterates Support
for U.S.-Mexico-Canada Agreement
CalChamber, May 14, 2019
CalChamber Companies in the News
Royal Dutch Shell to Invest $2 Billion per Year in Brazil
Reuters, May 9, 2019
PepsiCo Unveils $4Bn Investment Plan in Mexico
Drinks Insight Network May 8, 2019
Trade Policy
From the White House
WTAS: Support for President Donald J. Trump's Strong Stand for Fair Trade with China
May 10, 2019
Presidential Message on the 150th Anniversary of the Completion of the Transcontinental Railroad
May 10, 2019
Message to the Congress on Designating Brazil as a Major Non-NATO Ally
May 8, 2019
Remarks by Vice President Pence at the Washington Conference on the Americas
May 7, 2019
From the U.S. Department of Commerce
The Department of Commerce Identifies Entities of National Security Concern
May 13, 2019
United States and Luxembourg Sign Memorandum on Space Co-Operation
May 10, 2019
U.S. Department of Commerce Announces the Termination of the Suspension Agreement on Fresh Tomatoes from Mexico
May 7, 2019
From the U.S. Trade Representative
Statement By U.S. Trade Representative Robert Lighthizer on Section 301 Action
May 10, 2019
Implementing Modification to Section 301 Action: China's Acts, Policies, and Practices Related to Technology Transfer, Intellectual Property, and Innovation
May 9, 2019
From the U.S. Department of State
Joint Statement on the Inaugural U.S.-Kenya Bilateral Strategic Dialogue
May 8, 2019
The Special Relationship (The US & UK)
May 8, 2019
From the International Trade Administration
A Free and Open Indo-Pacific Ignites U.S. Business Opportunities and the American Workforce
May 13, 2019
USA Spends Seven Years Atop Key Business Index
May 7, 2019
From the World Trade Organization
DDG Wolff Highlights Role of WTO in Facilitating Agri-Food Chains
May 13, 2019
China, South Africa Keen on India's WTO Proposal
The Economic Times, May 12, 2019
UN'S Guterres Underscores Importance of Revitalizing Multilateral Trade Cooperation
May 10, 2019
Canada Calls on China at WTO Council Meeting to Deliver Evidence to Back Its Canola Ban
CBC, May 7, 2019
Trade Agreements
U.S. Agriculture Secretary Urges Japan to Reach Trade Deal
Reuters, May 13, 2019
Free Trade Agreement Talks Underway Between Fiji and China
FBC News, May 13, 2019
US Extends Duty Benefits on Indian Exports Until Next Govt is Formed
The Print, May 13, 2019
Let's Make Free Trade Truly Free, Starting with Japan
The Hill, May 13, 2019
UK, EU to Agree to Free-Trade Deal, Oct 31 Brexit Date in Doubt
NASDAQ, May 10, 2019
U.S.-Japan Trade Realities: Unconventional Multilateralism
The Japan Times, May 8, 2019
Federal
New Study Sees Major Gains from Jones Act Reform
CATO Institute, May 13, 2019
Retail's Latest Challenge: Higher Trade Tariffs
The Wall Street Journal, May 13, 2019
Trump's Hard-Line Views on Trade Were Formed Long Before He Targeted China with Tariffs
CNBC, May 12, 2019
How GSP Termination Would Hurt American Businesses & Workers
Renew GSP Today, May 2, 2019
California
Record Imports at Port of Oakland, Partly Due to Companies Trying to Beat Trump's Tariff Increase
KQED, May 10, 2019
April Container Volumes Break Record at Port of Los Angeles
AJoT, May 10, 2019
Best Ever April at Port of Long Beach
AJoT, May 10, 2019
More International Articles
China
U.S. Prepares to Slap Tariffs on Remaining
Chinese Imports, Which Could Add Levies
on Roughly $300 Billion in Additional Goods
The Washington Post, May 13, 2019
Frustration, Miscalculation: Inside
the U.S.-China Trade Impasse
The Wall Street Journal, May 13, 201
These are the US Goods Affected by China Tariffs
Fortune, May 13, 2019
China is Raising Tariffs on $60 Billion
of US Goods Starting June 1
CNBC, May 13, 2019
China is a 'Kung Fu Master' and Can
Deliver 'Deadly Punch' to US Economy
in Trade War, Ex Official Says
South China Morning Post, May 13, 2019
How Trump's Tariffs on Chinese
Goods Will Hit Your Shopping Cart
The New York Times, May 10, 2019
U.S. Slaps Higher Tariffs on Chinese
Imports as Trade Talks Resume
The Wall Street Journal, May 10, 2019
Timeline – Key Dates in the U.S.-China Trade War
Reuters, May 8, 2019
U.S. Zeroes In on Europe's Cars in Battle to Fix Trade Deficit
Bloomberg, May 10, 2019
Here's What an All-Out Trade War Looks Like in Global Markets
Bloomberg, May 10, 2019
A Proposed Legal Change in Hong Kong has Businesses Worried About the Fate of the City
CNBC, May 8, 2019
Trade War and Brexit Post Mounting Risk to EU Economy, Says EC
The Guardian, May 7, 2019
Share Trade Update: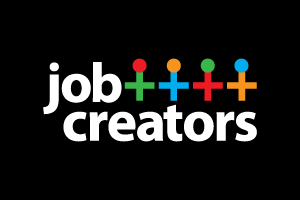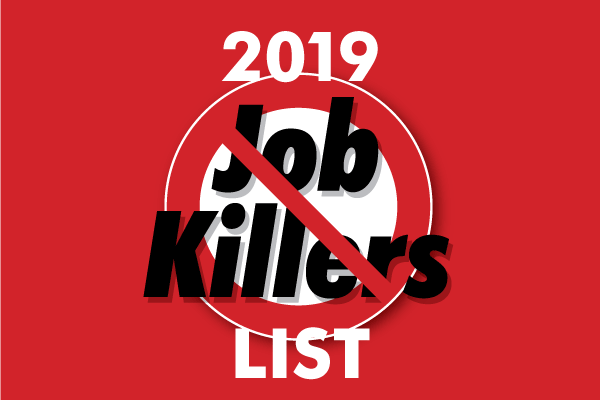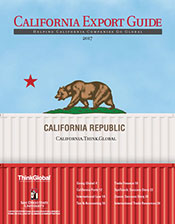 The California Export Guide is published by ThinkGlobal Inc. in partnership with the Center for International Business Education and Research (CIBER) at San Diego State University. The guide provides expert advice and information for exporters.



You can view the entire
Trade Update on our website.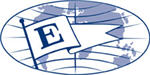 President's Export Award Recipient
Visit CalChamber.com/International for export/import information, trade stats, trade policy, FAQs and more.

California Coalition
for Free Trade
A broad-based group of companies and business organizations working to secure a national free trade agenda.
Join or Learn More

Resources:
California Congressional
Delegation Pictorial Roster
California Congressional
Committee Assignments
California Legislative Pictorial Roster
Federal Government:
The White House

The U.S. Senate

The U.S. House of Representatives

U.S. State Department

U.S. Department of Commerce

U.S. Trade Representative
State Government:
Governor

California State Senate

California State Assembly

California Department of Finance




California STEP Grant FY 2018




Free eNewsletters
Receive free eNewsletters to help keep you up to date on the laws affecting you and your business. To subscribe to any of the newsletters, visit this link.

Connect with CalChamber
Note: This email is being sent to members of the CalChamber Council for International Trade; CalChamber members with international interests; local, binational and American chambers of commerce abroad; the consular corps; California congressional delegation, selected U.S. and California government officials; and representatives of business and trade associations.

If you would like to be added to the subscriber list for this free e-newsletter, please click here.
To unsubscribe from Trade Update,
please email us.
1215 K Street, Suite 1400
Sacramento, CA 95814
916 444 6670
www.calchamber.com/international international@calchamber.com