Tuesday, January 4, 2022
Featured Headlines
CalChamber Companies in the News
James Webb Space Telescope Built in Partnership with CalChamber Member Northrop Grumman Begins Million-Mile Journey
Northrop Grumman News, December 25, 2021
UPS to Buy $1.5 Billion of Boeing Freighters as Air Cargo Booms
American Journal of Transportation, December 21, 2021
Plant's Debut Boosts 'Made in USA' Battery Chain
Phillips 66 Newsroom, December 7, 2021
Trade Policy
From the White House
FACT SHEET: The Biden-⁠Harris Action Plan for a Fairer, More Competitive, and More Resilient Meat and Poultry Supply Chain
January 3, 2022
A Proclamation on Adjusting Imports of Aluminum into the United States
December 27, 2021
A Proclamation to Modify the Harmonized Tariff Schedule of the United States and for Other Purposes
December 23, 2021
Readout of President Biden's Supply Chain Convening
December 22, 2021
President Biden Announces Key Diplomatic and Agency Nominees (Including Ambassadors to Australia and Belize)
December 15, 2021
From the U.S. Department of Commerce
U.S. Secretary of Commerce Gina M. Raimondo Highlights Key 2021 Departmental Accomplishments
December 22, 2021
Readout of Secretary Gina Raimondo's December Calls with:
Republic of Korea
Australia
Singapore
From the U.S. Trade Representative
USTR Announces 2021 Report on the Implementation and Enforcement of Russia's WTO Commitments
December 21, 2021
Readout of Ambassador Tai's Meeting with German Federal Minister for Economic Affairs and Climate Action Dr. Robert Habeck
December 21, 2021
Joint Statement on the Fifth Meeting of the Joint Commercial Commission Between the United States and the Republic of Moldova
December 17, 2021
Statement by Ambassador Katherine Tai on the Passage of the Uyghur Forced Labor Prevention Act
December 16, 2021
Statement by USTR Spokesperson Adam Hodge on Canada's Digital Services Tax As Described in Canada's Notice of Ways and Means Motion to Introduce an Act to Implement a Digital Services Tax
December 15, 2021
From the U.S. Department of State
International Travel Challenges During COVID-19
December 30, 2021
Second Japan-U.S. Clean Energy Partnership (JUCEP) Plenary Recognizes Achievements and Affirms Indo-Pacific Support Plans
December 23, 2021
U.S.-Dutch Cyber Dialogue Meets in Washington, D.C.
December 21, 2021
Hong Kong Autonomy Act Report to Congress
December 20, 2021
From the Bureau of Economic Analysis
From the International Trade Administration
Marisa Lago Sworn in as Under Secretary of Commerce for International Trade
December 29, 2021
From the Export-Import Bank of the U.S.
EXIM Releases November 2021 Monthly Small Business Authorization Data
January 3, 2022
From the World Trade Organization
International Organizations Discuss How to Improve Access to COVID Vaccines, Countermeasures
December 22, 2021
Trade Agreements
U.S. and Canada Both Claim Victory in Dairy-Quota Trade Dispute
Bloomberg, January 4, 2021
Ukraine-China Trade Sets New Record – Ambassador
Ukrinform, January 4, 2022
'India, Israel in Talks for Free Trade Agreement'
The Hindu, January 3, 2022
U.S. Cuts off Ethiopia, Mali, Guinea from Africa Duty-Free Trade Program
Reuters, January 2, 2022
UK May Offer Cheaper, Easier Visas to Clinch Trade Deal with India: Report
Hindustan Times, January 1, 2022
Africa's Free Trade Area Has a Slow Take Off
DW, December 31, 2021
Beijing Fell Short on Trade Deal Promises, Creating Dilemma for Biden
The Wall Street Journal, December 31, 2021
Asia Looks to China-Focused Trade Bloc for Virus Recovery
AP, December 30, 2021
Ecuador Applies for CPTPP Membership to Diversify Trade
Nikkei Asian Review, December 29, 2021
US-China Phase One Tracker: China's Purchases of US Goods
Peterson Institute for International Economics, December 23, 2022
UK and Australia Sign First Brand New Post-Brexit Trade Deal
Politico, December 16, 2021
Bilateral Trade with Brazil is the Highest in the Last 8 Years -Argentine Ambassador
The Rio Times, December 16, 2021
Federal
Five Big Trade Predictions for the New Year
Politico, January 3, 2022
Chip Makers Contend for Talent as Industry Faces Labor Shortage
The Wall Street Journal, January 2, 2022
China Warns Walmart Against Removing Products Made in Xinjiang
The Wall Street Journal, December 31, 2021
Biden's Comprehensive Indo-Pacific Economic Framework isn't Comprehensive at All
The Hill, December 28, 2021
Biden's Worker-First Trade Policy Rankles Foreign Partners
The Wall Street Journal, December 28, 2021
California
CA Ports Keep 'Container Dwell Fee' on Hold
American Journal of Transportation, January 4, 2022
New California Task Force Shines Spotlight on Port Automation
The Journal of Commerce Online, January 4, 2022
LA-LB Terminals Brace for COVID-Related Labor Shortage
The Journal of Commerce Online, January 4, 2022
Los Angeles Port to Fine Carriers for Lingering Empty Containers
Bloomberg, December 30, 2021
December West Coast Trade Report
Pacific Merchant Shipping Association, December 2021
Port of Long Beach Receives $52 Million MARAD Grant for Rail Project
gCaptain, December 22, 2021
More International Articles
Europe Struggles to Meet China's Trade Challenge
The Wall Street Journal, January 4, 2022
Vietnam Urges China to Urgently Reopen Border Gates as Trade Stalls
Reuters, January 2, 2022
5 Elections Around the World to Watch in 2022
The Washington Post, December 29, 2021
China, Cuba Sign Cooperation Plan to Promote BRI Construction
Global Times, December 26, 2021
World Economy Now Set to Surpass $100 Trillion in 2022
Bloomberg, December 26, 2021
National Edition – available for complimentary further distribution.


CalChamber Policy Briefings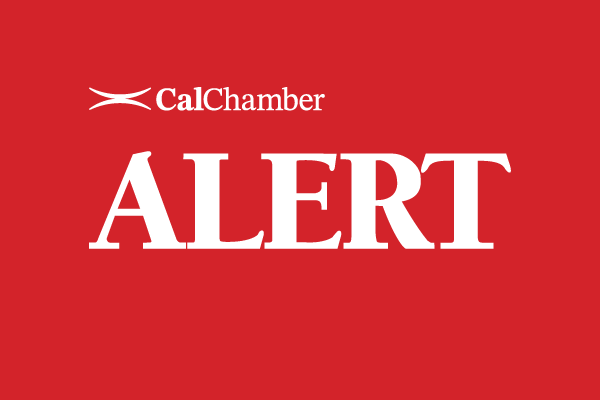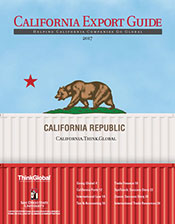 The California Export Guide is published by ThinkGlobal Inc. in partnership with the Center for International Business Education and Research (CIBER) at San Diego State University. The guide provides expert advice and information for exporters.



You can view the entire
Trade Update on our website.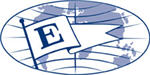 President's Export Award Recipient
Visit CalChamber.com/International for export/import information, trade stats, trade policy, FAQs and more.

Upcoming Events:

Upcoming U.S. Commercial Service Webinars
November 2021 to Spring 2022


Expo Dubai 2021
10/1/2021 – 3/31/2022

Annual Pan African Global Trade & Investment Conference
01/16/2022 - 01/17/2022

2022 Taiwan Trade Shows
January 2022 – October 2022

30th Annual Africa & Diaspora International Conference
04/28/2022 – 04/30/2022

Concrete Show South East Asia 2022
09/14/2022 - 09/17/2022


California Coalition
for Free Trade
A broad-based group of companies and business organizations working to secure a national free trade agenda.
Join or Learn More
Resources:
California Congressional
Delegation Pictorial Roster
California Congressional
Committee Assignments
California Legislative Pictorial Roster

International Job Positions

Trade Promotion Opportunities

World Trade Organization

PODCAST: The Trade Guys, Center for Strategic and International Studies

PODCAST: Global Translations, Politico
Federal Government:

The White House

Agency Review Teams

The U.S. Senate

The U.S. House of Representatives

U.S. State Department

Tracker: Current U.S. Ambassadors

U.S. Department of Commerce

U.S. Trade Representative

U.S. Small Business Administration

Export-Import Bank of the U.S.
State Government:
Governor

Lieutenant Governor

California State Senate

California State Assembly

California Department of Finance

California Office of the Small Business Advocate (CalOSBA)


GO-Biz Monthly International Trade Newsletter




Free eNewsletters
Receive free eNewsletters to help keep you up to date on the laws affecting you and your business. To subscribe to any of the newsletters, visit this link.

Connect with CalChamber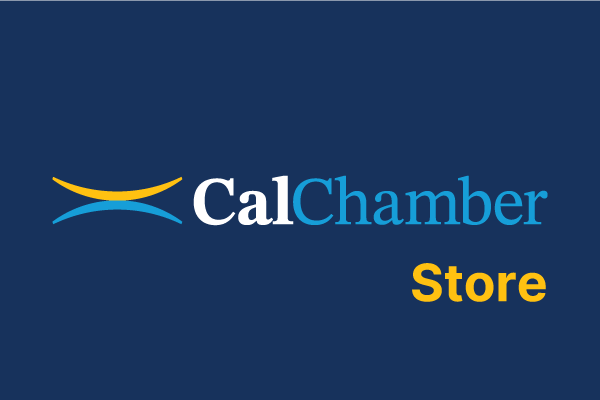 Susanne Stirling, Vice President International Affairs

Nikki Ellis, Assistant, International Affairs
Note: This email is being sent to members of the CalChamber Council for International Trade; CalChamber members with international interests; local, binational and American chambers of commerce abroad; the consular corps; California congressional delegation, selected U.S. and California government officials; and representatives of business and trade associations.

In addition, a National edition is available for distribution.
If you would like to be added to the subscriber list for this free e-newsletter, please click here.
To unsubscribe from Trade Update,
please email us.
1215 K Street, Suite 1400
Sacramento, CA 95814
916 444 6670
www.calchamber.com/international international@calchamber.com