Next CITU on Tuesday, February 8, 2022

Tuesday, January 25, 2022
Featured Headlines
CalChamber Companies in the News
The Wonderful Company Community Grants Program Directs Over $1.2 Million to Central Valley Nonprofits and Schools
The Wonderful Company, January 25, 2022
Boeing Expands UK Military Support with Apache AH-64E Long-Term Services Contract
Boeing Mediaroom, January 25, 2022
CalChamber Members FedEx and Microsoft Announce New Cross-Platform Logistics Solution for E-Commerce
Microsoft, January 24, 2022
Hornblower Acquires Two Major Offshore Vessels Now Available For Charter
gCaptain, January 19, 2022
Trade Policy
From the White House
Remarks by President Biden On Increasing the Supply of Semiconductors And Rebuilding Our Supply Chains
January 21, 2022
Readout of President Biden's Meeting with Prime Minister Kishida of Japan
January 21. 2022
Background Press Call By Senior Administration Officials On the Summit of the Americas
January 20, 2022
Readout of the President's Meeting with the Infrastructure Implementation Task Force
January 20, 2022
President Biden Announces Nominees for Ambassadors and Key Roles (Including Ambassadors to the UK, Denmark, and Brazil)
January 19, 2022
FACT SHEET: Biden-⁠Harris Administration Announces Historic Investment to America's Port and Waterway Infrastructure
January 19, 2022
From the U.S. Department of Commerce
Commerce Semiconductor Data Confirms Urgent Need for Congress to Pass U.S. Innovation and Competition Act
January 25, 2022
Secretary Raimondo Announces Results of Request for Information on Semiconductor Supply Chain
January 25, 2022
Readout of Secretary Gina Raimondo and National Economic Council Chair Brian Deese's Meeting with the Advisory Committee on Supply Chain Competitiveness (ACSCC)
January 20, 2022
Joint United States – United Kingdom Statement on Addressing Global Steel and Aluminum Excess Capacity
January 19, 2022
From the U.S. Trade Representative
USTR Releases Biannual Report to Congress on the Caribbean Basin Initiative
January 21, 2022
Readout of Ambassador Tai's Virtual Meeting with WTO Ministers
January 21, 2022
U.S. Trade Chief Tai Says World Can't Return to 2019 Trading System
Reuters, January 20, 2022
Joint United States – United Kingdom Statement on Addressing Global Steel and Aluminum Excess Capacity
January 19, 2022
From the U.S. Department of State
Secretary Blinken's Meeting with Transatlantic Quad Foreign Ministers
January 20, 2022
From the Export-Import Bank of the U.S.
EXIM Releases December 2021 Monthly Small Business Authorization Data
January 24, 2022
From the World Trade Organization
DG Okonjo-Iweala Calls on Ministers to Step Up Negotiating Efforts, Harvest Outcomes
January 21, 2022
U.S., EU Downgrade Metal Tariff Dispute at WTO
Reuters, January 21, 2022
DDG González: Now is the Time to Think Big on Customs Reform
January 20, 2022
Tenth China Round Table Looks at Impact of 10 Years of China Programme on LDC Accessions
January 20, 2022
WTO Report Looks into Steps Taken to Boost LDCs' Participation in International Trade
January 19, 2022
Trade Agreements
China Misses Trade Deal Targets, Raising Pressure on Biden
Bloomberg, January 24, 2022
U.S. Flags Mexico's Energy Policy, Scrutinizing Trade-Deal Risks
Bloomberg, January 24, 2022
Foreign Secretary Signs Deal to Boost Business with South Australia
Government of the United Kingdom, January 22, 2022
India-UK FTA Talks Will Go Very, Very Quickly, Says Mayor Andy Street
The Economic Times, January 20, 2022
Govt Hopes to Conclude Trade Deals with EU, UAE this Year
The Jakarta Post, January 19, 2022
Korea, GCC to Resume Free Trade Talks After 12-Year Hiatus
The Korea Times, January 19, 2022
S. Korea, US Discuss New Economic Framework, Supply Chains
The Korean Herald, January 19, 2022
Federal
U.S. Plans Sanctions, Export Controls Against Russia If It Invades Ukraine
The Wall Street Journal, January 25, 2022
The US Must Act Now On Trade and Economic Leadership in the Indo-Pacific and China
The Hill, January 24, 2022
New U.S. Ambassador Rahm Emanuel Brings China Focus with Japan Arrival
The Japan Times, January 24, 2022
U.S. Food Supply Is Under Pressure, From Plants to Store Shelves
The Wall Street Journal, January 23, 2022
Joe Biden Says He Won't Lift Tariffs on Chinese Imports Since Beijing Hasn't Abided by Phase One Trade Deal
South China Morning Post, January 20, 2022
One Year in, What to Make of Joe Biden's Asia Trade Policy?
The ASEAN Briefing, January 20, 2022
Biden Names Ambassadors to U.K., Brazil
Politico, January 19, 2022
Foreign Investment Bounced Back Last Year but Did Little to Ease Supply Strains
The Wall Street Journal, January 19, 2022
One Year Into His Term, Biden Finds Himself Boxed In on China
Bloomberg, January 19, 2022
California
"Containergeddon" Results in $2.1B Loss to California Farmers
Western Growers Association, January 20, 2022
LA Port Truckers Seek to Unionize in New Gig Work Showdown
American Journal of Transportation, January 20, 2022
More International Articles
Omicron Slows the Global Economy, Hitting the U.S. Particularly Hard
The Wall Street Journal, January 24, 2022
To Stabilize Central America, the US Must Craft Better Incentives for Trade
The Hill, January 23, 2022
India Seeks to Escape an Asian Future Led by China
Foreign Policy, January 23, 2022
Biden Initiates Fervently Sought Steel Talks with U.K.
Politico, January 19, 2022
National Edition – available for complimentary further distribution.


CalChamber Policy Briefings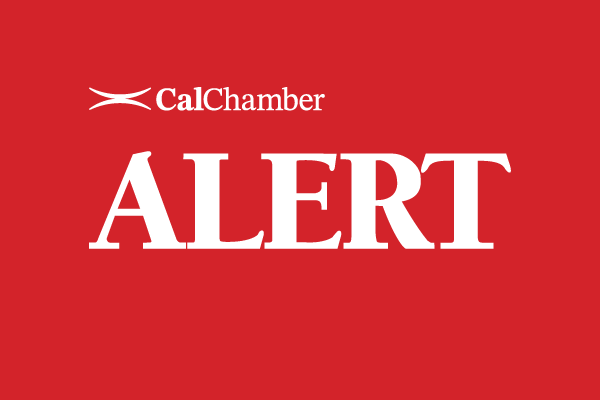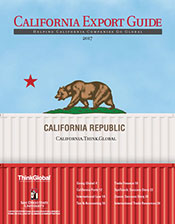 The California Export Guide is published by ThinkGlobal Inc. in partnership with the Center for International Business Education and Research (CIBER) at San Diego State University. The guide provides expert advice and information for exporters.



You can view the entire
Trade Update on our website.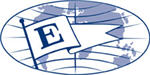 President's Export Award Recipient
Visit CalChamber.com/International for export/import information, trade stats, trade policy, FAQs and more.

Upcoming Events:

Federal Maritime Commission – Maritime Transportation Data Initiative Hearings
Every Tuesday until 4/19/2022

Upcoming U.S. Commercial Service Webinars
November 2021 to Spring 2022


Expo Dubai 2021
10/1/2021 – 3/31/2022
Isreal @ Cleantech Forum 2022
1/24/2022 - 1/26/2022

2022 Taiwan Trade Shows
January 2022 – October 2022

Baden-Württemberg – California: A transatlantic platform for future mobility solutions
01/27/2022

2022 Canada Consumer Oriented Inbound Mission to Winter Fancy Food
02/06/2022 – 02/08/2022

SelectUSA Tech – CleanTech Virtual Inbound Investment Mission
02/14/2022 – 02/18/2022

JOIN THE CALIFORNIA PAVILLION AT THE SINGAPORE AIRSHOW
02/15/2022 – 02/18/2022

India Virtual Trade Mission
03/07/2022 – 03/11/2022

2022 WUSATA Pavilion at SIAL America
03/22/2022 – 03/24/2022

Trade Mission To Central America 2022
03/27/2022 – 03/28/2022

Cyber Security Business Development Mission to South America
04/05/2022 – 04/08/2022

China International Medical Equipment Fair (CMEF)
04/07/2022 – 04/10/2022

30th Annual Africa & Diaspora International Conference
04/28/2022 – 04/30/2022

Trade Mission to South America
5/15/2022 - 5/20/2022

Federal Maritime Commission – Maritime Transportation Data Summit
06/01/2022

Concrete Show South East Asia 2022
09/14/2022 - 09/17/2022


California Coalition
for Free Trade
A broad-based group of companies and business organizations working to secure a national free trade agenda.
Join or Learn More
Resources:
California Congressional
Delegation Pictorial Roster
California Congressional
Committee Assignments
California Legislative Pictorial Roster

International Job Positions

Trade Promotion Opportunities

World Trade Organization

PODCAST: The Trade Guys, Center for Strategic and International Studies

PODCAST: Global Translations, Politico
Federal Government:

The White House

Agency Review Teams

The U.S. Senate

The U.S. House of Representatives

U.S. State Department

Tracker: Current U.S. Ambassadors

U.S. Department of Commerce

U.S. Trade Representative

U.S. Small Business Administration

Export-Import Bank of the U.S.
State Government:
Governor

Lieutenant Governor

California State Senate

California State Assembly

California Department of Finance

California Office of the Small Business Advocate (CalOSBA)


GO-Biz Monthly International Trade Newsletter




Free eNewsletters
Receive free eNewsletters to help keep you up to date on the laws affecting you and your business. To subscribe to any of the newsletters, visit this link.

Connect with CalChamber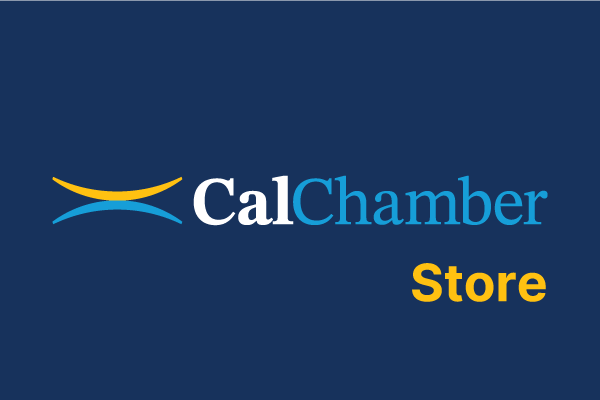 Susanne Stirling, Vice President International Affairs

Nikki Ellis, Assistant, International Affairs
Note: This email is being sent to members of the CalChamber Council for International Trade; CalChamber members with international interests; local, binational and American chambers of commerce abroad; the consular corps; California congressional delegation, selected U.S. and California government officials; and representatives of business and trade associations.

In addition, a National edition is available for distribution.
If you would like to be added to the subscriber list for this free e-newsletter, please click here.
To unsubscribe from Trade Update,
please email us.
1215 K Street, Suite 1400
Sacramento, CA 95814
916 444 6670
www.calchamber.com/international international@calchamber.com