Tuesday, October 5, 2021
Featured Headlines
U.S.-China
What They Are Saying: Ambassador Katherine Tai Outlines the Biden-Harris Administration's New Approach to the U.S.-China Trade Relationship
U.S. Trade Representative, October 4, 2021
Fact Sheet: The Biden-Harris Administration's New Approach to the U.S. – China Trade Relationship
U.S. Trade Representative, October 4, 2021
Remarks As Prepared for Delivery of Ambassador Katherine Tai Outlining the Biden-Harris Administration's "New Approach to
the U.S.-China Trade Relationship"
U.S. Trade Representative, October 4, 2021
____
The U.S.-China Trade Conflict Remains Frozen
The Wall Street Journal, October 5, 2021
U.S. and Chinese Top Officials
to Meet This Week, SCMP Says
American Journal of Transportation, October 5, 2021
U.S. Trade Representative Tai Vows to
Enforce 'Phase One' Trade Deal with China
CNBC, October 4, 2021
U.S.-EU
FACT SHEET: U.S.-EU Establish Common Principles to Update the Rules for the 21st Century Economy at Inaugural Trade and Technology Council Meeting
White House, September 29, 2021
U.S.-EU Trade and Technology Council Inaugural Joint Statement
White House, September 29, 2021
Readout of Ambassador Tai's Trade And Technology Council Ministerial Meeting
U.S. Trade Representative, September 29, 2021
Remarks After the U.S.-EU Trade and Technology Council Ministerial
U.S. Department of State, September 29, 2021
The United States-European Union Trade and Technology Council
U.S. Department of State, September 28, 2021
U.S.-EU Officials Pledge More Coordination on Tech and Trade at Pittsburgh Meeting
Politico, September 29, 2021
The Fault Lines Hindering Plans for a Strong US-EU Alliance on Tech and Trade
Politico, September 29, 2021
Transatlantic Business Strongly Supports the New Trade and Technology Council
U.S. Chamber, September 29, 2021
Chamber Policy Recommendations for the U.S.-EU Trade and Technology Council
U.S. Chamber, September 27, 2021
CalChamber Companies in the News
Northrop Grumman to Design Signals Intelligence Sensor Prototype for US Air Force
Northrop Grumman, October 5, 2021
Aerojet Rocketdyne Completes Successful Space Launch System Rocket Engine Test Series
Aerojet Rocketdyne, September 30, 2021
United Airlines and Airlink Announce Commercial Agreement to Help Customers Explore Southern Africa
United Newsroom, September 28, 2021
Egypt's Ministry of Supply and Internal Trade Automates Wheat Silos Processes in Collaboration with IBM and ACME SAICO
IBM Newsroom, September 27, 2021
Trade Policy
From the White House
Background Press Call by Senior Administration Officials on the Administration's Trade Approach to China
October 4, 2021
Readout of Joseph R. Biden, Jr.'s Call with European Commission President Ursula von der Leyen
October 4, 2021
U.S.- Mexico High-Level Security Dialogue
October 4, 2021
From the U.S. Department of Commerce
Commerce Establishes Early Alert System to Improve Semiconductor Supply Chains
October 4, 2021
Readout of Commerce Secretary Gina Raimondo Meeting with Minister for Foreign Trade of Sweden, Anna Hallberg
October 1, 2021
Manufacturing Continues to be Among Top Five Largest Employment Sectors
October 1, 2021
Commerce Secretary Gina Raimondo Calls For The U.S. To Counter China's Economic Power
NPR, September 28, 2021
From the U.S. Trade Representative
Readouts from Ambassador Tai's Meetings this Past Week:
Indonesia
France
Bahrain
New Zealand
Sweden
European Commission
Sarah Bianchi Sworn In As Deputy United States Trade Representative
October 4, 2021
Ambassador Katherine Tai to Travel to Paris, France
October 1, 2021
USTR Announces Agreement Between the United States and Vietnam to Resolve Timber Section 301 Investigation
October 1, 2021
From the U.S. Department of State
Secretary Antony J. Blinken at Blue Dot Network Discussion
October 5, 2021
Keynote Address. Fact Sheet.
Increasing People's Republic of China Military Pressure Against Taiwan Undermines Regional Peace and Stability
October 3, 2021
Deputy Secretary Sherman's Participation in U.S.-Switzerland Strategic Partnership Dialogue
October 1, 2021
Secretary Blinken's Travel to Paris and Mexico City
October 1, 2021
Joint Statement on the Outcomes of the U.S. – Russia Strategic Stability Dialogue in Geneva on September 30
September 30, 2021
Joint Statement on the C5+1 Ministerial during UNGA 76
September 29, 2021
On Russia's Obstructionism at the Organization for Security and Cooperation in Europe
September 28, 2021
From the Bureau of Economic Analysis
From the World Trade Organization
WTO Launches Interactive GATT Dispute Settlement Database
October 5, 2021
Trade Agreements
Negotiations Over ASEAN-EU Free Trade Agreement Set to Resume
Fibre2Fasion, October 5, 2021
Vietnam Plans to Cut U.S. Pork Tariffs as Trade Tensions Ease
Bloomberg, October 4, 2021
Anger Over Delays to Body Meant to Scrutinise UK Post-Brexit Trade Deals
Business Telegraph, October 3, 2021
U.S. Trade Deal is Not the 'Be All and End All' -UK's Truss
Reuters, October 3, 2021
India and UAE to Finalise Trade Agreement Before 2021 End, Says Goyal
Gulf News, October 3, 2021
Aukus: Australia-EU Trade Talks Delayed as Row Deepens
BBC, October 1, 2021
India, Australia Trade Pact to Include E-commerce: Australia's Trade Minister
Livemint, October 1, 2021
With 500 million Consumers Waiting, Chile's Salmon Farming Industry Pressures Government to Join TPP 11
IntraFish, October 1, 2021
'Indeed They Should': Tony Abbott Backs Taiwan Joining TPP
Sky News, October 1, 2021
Free Trade Agreement is the Next Frontier in India-US Ties: USIBC President
Business Standard, September 30, 2021
Taiwan Questions China's Suitability for Pacific Trade Pact, Fears 'Obstruction'
NASDAQ, September 30, 2021
TPP Members Start Full-Fledged Talks on UK's Accession
Japan Today, September 29, 2021
EU Court Invalidates Morocco Trade Agreement Over Western Sahara Inhabitant Consent
Jurist, September 29, 2021
Uruguay Bets on Free Trade Deal with China Outside Mercosur
Dialogo Chino, September 29, 2021
S. Korea, Uruguay to Speed Up Negotiations for Trade Pact with Mercosur
The Korea Herald, September 29, 2021
Taiwan Joining WTO Is Not a Precedent for CPTPP, China Says
Bloomberg, September 28, 2021
How the African Continental Free Trade Agreement (AfCFTA) is Scaling up Local Content Initiatives in Nigeria
Africa News, September 28, 2021
Federal
U.S. Trade Deficit Climbs 4.2% to Record $73.3 Billion as Imports Surge Ahead of Holidays
MarketWatch, October 5, 2021
Op-ed: Biden Needs to Act Now to Shore Up Economic Foreign Policy to Restore Confidence in U.S. Leadership
CNBC, October 2, 2021
Inside America's Broken Supply Chain
The Washington Post, September 30,2021
The U.S. Has a Way Back on Pacific Trade
The Wall Street Journal, September 29, 2021
The U.S. Steel Sector Would Be Booming Even Without Trump's Tariffs
Bloomberg, September 29, 2021
GMF President Dr. Karen Donfried Appointed Assistant Secretary of State for European and Eurasian Affairs
The German Marshall Fund, September 28, 2021
California
FourKites data on Ports of Los Angeles and Long Beach show import spike
American Journal of Transportation, October 5, 2021
California Port's 24-Hour Operation Is Going Unused
The Wall Street Journal, September 30, 2021
Newest, Giant Crane at Oakland Seaport Began Operations
American Journal of Transportation, October 1, 2021
TGS' Schneider and Port of Oakland's Brandes Urge Ocean Carriers Return to Oakland
American Journal of Transportation, September 30, 2021
Huge Backup of Ships Bringing More Pollution to LA, Long Beach-Area Port Communities
Orange Country Register, September 24, 2021
LA's Seroka Expresses Support for Ag Exporters but Cites Challenges
American Journal of Transportation, September 16, 2021
More International Articles
These 3 Charts Show How International Trade Works – and the Current State It's In
World Economic Forum, October 4, 2021
The U.S. Can't Be Smart on China Without Talking Trade
Bloomberg, October 4, 2021
Japan's Parliament Elects Former Diplomat Kishida as New PM
NPR, October 4, 2021
Global Trade Boom to Continue After Covid-19 Reopening Bounce
The Wall Street Journal, October 4, 2021
Inflation, Supply Chains, COVID: The Global Economy Has A Lot of Worries
Los Angeles Times, October 3, 2021
How the Supply Chain Crisis is Affecting Six Big Economies
The Guardian, October 2, 2021
Euro-Area Inflation Surges to 13-Year High With More to Come
Bloomberg, October 1, 2021
Why a Canada-China Trade Dispute was (Almost) a Gift to US Biotech
The Hill, October 1, 2021
National Edition – available for complimentary further distribution.


CalChamber Policy Briefings



2021 Business Issues Guide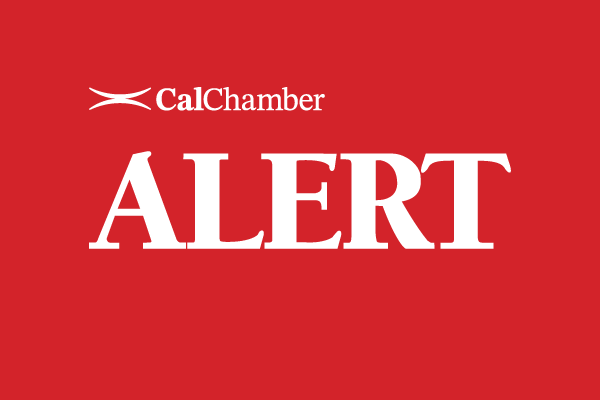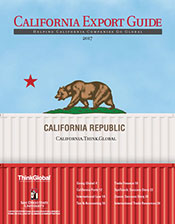 The California Export Guide is published by ThinkGlobal Inc. in partnership with the Center for International Business Education and Research (CIBER) at San Diego State University. The guide provides expert advice and information for exporters.



You can view the entire
Trade Update on our website.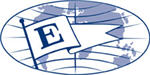 President's Export Award Recipient
Visit CalChamber.com/International for export/import information, trade stats, trade policy, FAQs and more.

Upcoming Events:



Expo Dubai 2021
10/1/2021 – 3/31/2021

Taiwan Trade Shows Through the End of the Year
10/06/2021 - 12/27/2021



Port Congestion – A Virtual CalChamber International Forum
10/05/2021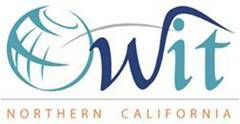 Women in International Trade NorCal Event – Making Your Risk Assessment a Raging Success
10/13/2021

Build Expo Greece 2021
10/15/2021 – 10/17/2021



2021 Select LA Investment Summit
10/20/2021 – 10/21-2021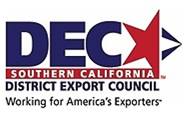 National District Export Council Webinar – Innovations in Cross-Border Payments & Foreign Exchange
10/21/2021

ISDEF 2021 Israel Defense Expo
11/9/2021-11/11/2021

Smart City Expo World Congress 2021
11/16/2021 – 11/18/2021



12th World Chambers Congress: Dubai 2021
11/23/2021 - 11/25/2021

Athens International Tourism & Culture Expo 2021
11/25/2021 – 11/27/2021


California Coalition
for Free Trade
A broad-based group of companies and business organizations working to secure a national free trade agenda.
Join or Learn More
Resources:
California Congressional
Delegation Pictorial Roster
California Congressional
Committee Assignments
California Legislative Pictorial Roster

International Job Positions

Trade Promotion Opportunities

World Trade Organization

PODCAST: The Trade Guys, Center for Strategic and International Studies

PODCAST: Global Translations, Politico
Federal Government:

The White House

Agency Review Teams

The U.S. Senate

The U.S. House of Representatives

U.S. State Department

Tracker: Current U.S. Ambassadors

U.S. Department of Commerce

U.S. Trade Representative

U.S. Small Business Administration

Export-Import Bank of the U.S.
State Government:
Governor

Lieutenant Governor

California State Senate

California State Assembly

California Department of Finance

California Office of the Small Business Advocate (CalOSBA)


GO-Biz Monthly International Trade Newsletter




Free eNewsletters
Receive free eNewsletters to help keep you up to date on the laws affecting you and your business. To subscribe to any of the newsletters, visit this link.

Connect with CalChamber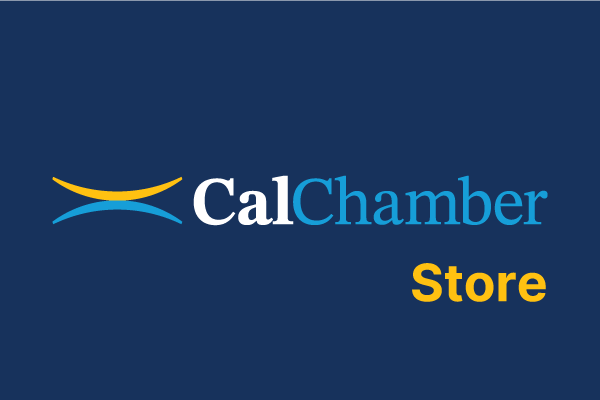 Susanne Stirling, Vice President International Affairs

Nikki Ellis, Assistant, International Affairs
Note: This email is being sent to members of the CalChamber Council for International Trade; CalChamber members with international interests; local, binational and American chambers of commerce abroad; the consular corps; California congressional delegation, selected U.S. and California government officials; and representatives of business and trade associations.

In addition, a National edition is available for distribution.
If you would like to be added to the subscriber list for this free e-newsletter, please click here.
To unsubscribe from Trade Update,
please email us.
1215 K Street, Suite 1400
Sacramento, CA 95814
916 444 6670
www.calchamber.com/international international@calchamber.com