Tuesday, September 21, 2021
Featured Headlines
CalChamber Companies in the News
Northrop Grumman Australia Signs Agreement with Engineers Australia to Support Continued Workforce Professionalisation
Northrop Grumman, September 14, 2021
Blue Diamond Almonds Market Update: Starting the Year with Another Record Shipment
Blue Diamond Growers, September 13, 2021
CalChamber Members Blue Shield of California and Walgreens Collaborate to Bring Innovative Healthcare and Wellness Services to Communities in Golden State
Walgreens Newsroom, September 10, 2021
CalChamber Member United Partners with Honeywell to Invest in New Clean Tech Venture from Alder Fuels, Powering Biggest Sustainable Fuel Agreement in Aviation History
United Newsroom, September 9, 2021
Trade Policy
From the White House
Remarks by President Biden and Prime Minister Morrison of Australia Before Bilateral Meeting
September 21, 2021
Statement by NSC Spokesperson Emily Horne on the First Round of U.S.-Germany Economic Dialogue
September 21, 2021
Remarks by President Biden on the Economy
September 16, 2021
Remarks by President Biden, Prime Minister Morrison of Australia, and Prime Minister Johnson of the United Kingdom Announcing the Creation of AUKUS
September 15, 2021
Joint Leaders Statement on AUKUS
September 15, 2021
From the U.S. Department of Commerce
U.S. Secretary of Commerce Gina Raimondo Announces New Data Strategy to Enhance Equitable Economic Growth, Spur Good-Paying Jobs for All Americans
September 20, 2021
Readout of Deputy Secretary Graves Meeting with Singapore Ambassador to the United States Ashok Mirpuri
September 17, 2021
Readout of Deputy Secretary Graves Meeting with Lithuanian Minister of Economy and Innovations Armonaite
September 14, 2021
Readout of Secretary Raimondo's Meeting with UAE Minister of Economy Abdulla bin Touq al Marri
September 14, 2021
From the U.S. Trade Representative
Readout of Ambassador Katherine Tai's Meeting with United Kingdom Secretary of State for International Trade Anne-Marie Trevelyan
September 20, 2021
USTR Announces Fiscal Year 2022 WTO Tariff-Rate Quota Allocations for Raw Cane Sugar, Refined and Specialty Sugar, and Sugar-Containing Products
September 15, 2021
Readout of Ambassador Katherine Tai's Participation in the East Asia Summit Economic Ministers' Meeting
September 15, 2021
Joint Media Statement: The Ninth EAS Economic Ministers' Meeting
September 15, 2021
Readout Of Ambassador Katherine Tai's Meeting with ASEAN Economic Ministers
September 14, 2021
Readout of Ambassador Katherine Tai's Meeting with Intergovernmental Policy Advisory Committee
September 14, 2021
U.S. Trade Chief Urges ASEAN Envoy to Visit Myanmar Soon, Promote Dialogue
Reuters, September 14, 2021
From the U.S. Department of State
Secretary Blinken's Meeting with UK Foreign Secretary Truss  
September 20, 2021
Briefing with Bureau of International Organization Affairs Senior Official Erica Barks-Ruggles On U.S. Participation at the 76th UN General Assembly
September 20, 2021
At the One Year Anniversary of the Abraham Accords: Normalization Agreements in Action
September 17, 2021
Joint Statement on Australia-U.S. Ministerial Consultations (AUSMIN) 2021
September 16, 2021
Joint Statement on the United States-Montenegro Economic Dialogue
September 16, 2021
Announcement of the USA Pavilion Commissioner General for Expo 2020 Dubai
September 16, 2021
Registration is Open for the Indo-Pacific Business Forum 2021
September 15, 2021
Special Presidential Envoy for Climate John Kerry's Trip to India
September 15, 2021
From the U.S. International Trade Administration
Commerce Strengthens Rules to Fight Unfair Trade Practices
September 20, 2021
From the Export-Import Bank of the U.S.
EXIM Board of Directors Appoints Leadership and Membership of 2021-2022 Advisory Committee, Sub-Saharan Africa Advisory Committee
September 16, 2021
From the Bureau of Economic Analysis
U.S. International Transactions, Second Quarter 2021
September 21, 2021
From the World Trade Organization
China Appeals Panel Report Regarding US Duties on Photovoltaic Cells
September 20, 2021
Taiwan Threatens to Take China to WTO in New Spat Over Fruit
Reuters, September 19, 2021
DDG Zhang Calls for Symbiotic Relationship Between Trade and Development
September 17, 2021
DG Okonjo-Iweala Calls on WTO Members to Deliver Tangible Outcomes for LDCs at MC12
September 17, 2021
International Organizations, Vaccine Manufacturers Agree to Intensify Cooperation to Deliver COVID-19 Vaccines
September 16, 2021
DDG Paugam: WTO Rules No Barrier to Ambitious Environmental Policies
September 16, 2021
WTO, WIPO Launch Book on Competition Policy and IP in Today's Global Economy
September 16, 2021
Trade Agreements
French Call to Delay U.S. Trade Meeting Gains Support Within EU
American Journal of Transportation, September 21, 2021
Johnson Hints His Prized U.S. Trade Deal Is Unlikely Before 2024
Bloomberg, September 20, 2021
France, Australia Agree Submarine Row Won't Stop Trade Deal
AP, September 20, 2021
Agriculture is an Economic Bright Spot in Mexico
The Economist, September 18, 2021
Paraguayan Government Seeks to Deepen Mercosur Trade Agreement with Egypt
MercoPress, September 16, 2021
UK Pursues New Free Trade Agreement with India
Maritime Executive, September 16, 2021
After Australia Arms Deal Flop, EU Launches Indo-Pacific Plan
Reuters, September 16, 2021
Exports to Bhutan Go Up as Trade Agreement Kicks In
The Daily Star, September 15, 2021
Africa-Wide Free Trade Deal to Initially Benefit Bigger Countries
Business Live, September 15, 2021
Federal
U.S. Commerce Nominees Vow to Keep Key Tech Out of China's Hands
Bloomberg, September 21, 2021
Canada-U.S. Border: Everything You Need to Know About Reopening, Travel
The Wall Street Journal, September 20, 2021
The Trojan Horse of Protectionism
The Hill, September 19, 2021
Biden Bids to Break U.S.-China Deadlock
Politico, September 16, 2021
Biden to Host Leaders to Discuss Climate Change Ahead of a U.N. Summit.
The New York Times, September 15, 2021
California
$56.5 Million in New Funding Available to Help State's Smallest Businesses Build Back From COVID-19 Pandemic
AP, September 20, 2021
More Ships Coming Than Going as Ports of Los Angeles and Long Beach Continue to Set Records
gCapitan, September 20, 2021
LA's Seroka Expresses Support for Ag Exporters but Cites Challenges
American Journal of Transportation, September 16, 2021
More International Articles
Trudeau Returns to Power with Minority Grip on Parliament
Politico, September 21, 2021
Xi Jinping Aims to Rein In Chinese Capitalism, Hew to Mao's Socialist Vision
The Wall Street Journal, September 20, 2021
US to Drop Travel Ban for Vaccinated International Travelers Starting in Early November
USA Today, September 20, 2021
How an Information Technology Agreement 3.0 Would Bolster Economic Growth and Opportunity
Information Technology & Innovation Foundation, September 16, 2021
China Wants Gig Workers to Have More Power—Just Not Too Much
The Wall Street Journal, September 16, 2021
World Bank Group to Discontinue Doing Business Report
World Bank, September 16, 2021
Inquiry Finds World Bank Officials, Including Now-I.M.F. Chief, Pushed Staff to Inflate China Data.
The New York Times, September 16, 2021
Cuban Leader Visits Mexico for New Latin America 'Pink Tide' Summit
Reuters, September 16, 2021
U.K. Navy to Station New Vessels in Indo-Pacific for 5 Years
Nikkei Asian Review, September 16, 2021
Trade and Development Report
United Nations Conference on Trade and Development, September 15, 2021
Biden Announces Defense Deal With Australia in a Bid to Counter China
Politico, September 15, 2021
UK PM Johnson Appoints Trevelyan as Trade Minister
Yahoo Finance, September 15, 2021
Liz Truss Promoted to Foreign Secretary in Cabinet Reshuffle
Eastern Daily Press, September 15, 2021
'Just Get Me a Box': Inside the Brutal Realities of Supply Chain Hell
Bloomberg, September 15, 2021
EU Launches 'Global Gateway' to Counter China's Belt and Road
Politico, September 15, 2021
Autonomous Tug to Embark on Landmark Remotely-Operated Voyage Around Denmark
gCapitan, September 14, 2021
China's Industrial Planning Evolves, Stirring U.S. Concerns
The Wall Street Journal, September 5, 2021
National Edition – available for complimentary further distribution.


CalChamber Policy Briefings



2021 Business Issues Guide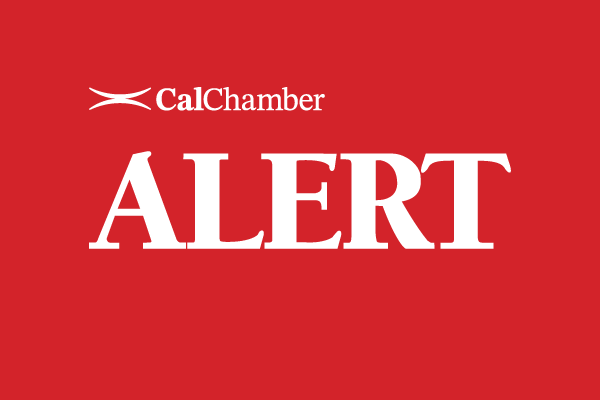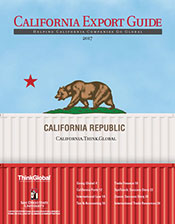 The California Export Guide is published by ThinkGlobal Inc. in partnership with the Center for International Business Education and Research (CIBER) at San Diego State University. The guide provides expert advice and information for exporters.



You can view the entire
Trade Update on our website.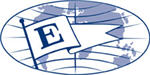 President's Export Award Recipient
Visit CalChamber.com/International for export/import information, trade stats, trade policy, FAQs and more.

Upcoming Events:

2021 InvesTaiwan Roadshow
09/15/2021 & 09/22/2021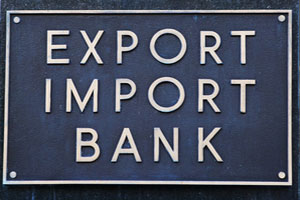 EXIM's 2021 Virtual Annual Conference
9/21/2021 – 9/23-2021




5th US-Japan High-Tech Industrialization Forum
9/28/2021



Expo Dubai 2021
10/1/2021 – 3/31/2021

Taiwan Trade Shows Through the End of the Year
10/06/2021 - 12/27/2021

Build Expo Greece 2021
10/15/2021 – 10/17/2021



2021 Select LA Investment Summit
10/20/2021 – 10/21-2021

ISDEF 2021 Israel Defense Expo
11/9/2021-11/11/2021

Smart City Expo World Congress 2021
11/16/2021 – 11/18/2021



12th World Chambers Congress: Dubai 2021
11/23/2021 - 11/25/2021

Athens International Tourism & Culture Expo 2021
11/25/2021 – 11/27/2021


California Coalition
for Free Trade
A broad-based group of companies and business organizations working to secure a national free trade agenda.
Join or Learn More
Resources:
California Congressional
Delegation Pictorial Roster
California Congressional
Committee Assignments
California Legislative Pictorial Roster

International Job Positions

Trade Promotion Opportunities

World Trade Organization

PODCAST: The Trade Guys, Center for Strategic and International Studies

PODCAST: Global Translations, Politico
Federal Government:

The White House

Agency Review Teams

The U.S. Senate

The U.S. House of Representatives

U.S. State Department

Tracker: Current U.S. Ambassadors

U.S. Department of Commerce

U.S. Trade Representative

U.S. Small Business Administration

Export-Import Bank of the U.S.
State Government:
Governor

Lieutenant Governor

California State Senate

California State Assembly

California Department of Finance

California Office of the Small Business Advocate (CalOSBA)


GO-Biz Monthly International Trade Newsletter




Free eNewsletters
Receive free eNewsletters to help keep you up to date on the laws affecting you and your business. To subscribe to any of the newsletters, visit this link.

Connect with CalChamber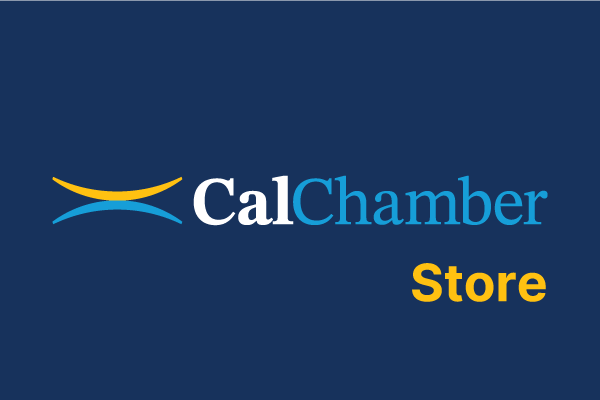 Susanne Stirling, Vice President International Affairs

Nikki Ellis, Assistant, International Affairs
Note: This email is being sent to members of the CalChamber Council for International Trade; CalChamber members with international interests; local, binational and American chambers of commerce abroad; the consular corps; California congressional delegation, selected U.S. and California government officials; and representatives of business and trade associations.

In addition, a National edition is available for distribution.
If you would like to be added to the subscriber list for this free e-newsletter, please click here.
To unsubscribe from Trade Update,
please email us.
1215 K Street, Suite 1400
Sacramento, CA 95814
916 444 6670
www.calchamber.com/international international@calchamber.com