Tuesday, August 24, 2021
Featured Headlines
CalChamber Companies in the News
Bank of America Sets Company Record for Patents Granted During First Half of 2021
Bank of America Newsroom, August 19, 2021
Aerojet Rocketdyne Expands Los Angeles Facility for NASA's Moon and Mars Rocket
Aerojet Rocketdyne, August 18, 2021
Wells Fargo Delivers Mentorship for 500 Women-Owned Businesses; Announces Grants to Over 90 Nonprofits
Wells Fargo Newsroom, August 18, 2021
Trade Policy
From the White House
Remarks by Vice President Harris on the Indo-Pacific Region
August 24, 2021
FACT SHEET: Strengthening the U.S.-Singapore Strategic Partnership
August 23, 2021
Statement by Press Secretary Jen Psaki on President Biden's Meeting with G7 Leaders
August 22, 2021
President Biden Announces His Intent to Nominate Three Individuals to Serve as Ambassador
August 20, 2021
President Biden Announces Presidential Delegation to Ukraine to Attend the Crimea Platform Summit and 30th Anniversary of Independence
August 20, 2021
Statement by Press Secretary Jen Psaki on the Visit of Prime Minister Naftali Bennett of Israel
August 18, 2021
FACT SHEET: Bipartisan Infrastructure Deal and Build Back Better Agenda Present Bright Future for Solar Power, Good Jobs, and More Affordable Energy
August 17, 2021
United States to Host Ninth Summit of the Americas in 2022
August 12, 2021
President Biden Announces Ten Key Nominations (Including USTRs)
August 10, 2021
From the U.S. Department of Commerce
Readout of Secretary Raimondo's Call With Indian Ambassador Taranjit Sandhu
August 23, 2021
Invention-Con 2021: Capitalizing on Your Intellectual Property
August 16, 2021
Trade at the Local Level: 2020 Metropolitan Export Data Now Available
August 13, 2021
2020 Census Statistics Highlight Local Population Changes and Nation's Racial and Ethnic Diversity
August 12, 2021
Commerce Department and Treasury Department Release Fact Sheet Supporting the Cuban People's Right to Safe and Secure Access to the Free Flow of Information on the Internet
August 11, 2021
From the U.S. Trade Representative
Readout of Ambassador Katherine Tai's Virtual Meeting with Kenya's Ministry of Industrialization, Trade and Enterprise Development Cabinet Secretary Betty Maina
August 23, 2021
Statement from Ambassador Katherine Tai on the Vote by Workers in Silao, Mexico
August 19, 2021
Joint Statement by the United States and Ecuador
August 16, 2021
Readout of Ambassador Tai and Secretary Vilsack's Virtual Meeting with the Agricultural Policy Advisory Committee and the Agricultural Technical Advisory Committees
August 13, 2021
Readout of Ambassador Katherine Tai's Virtual Meeting with South Korea's Trade Minister Yeo Han-Koo
August 12, 2021
Statement from Ambassador Katherine Tai on Senate Passage of the Infrastructure Investment and Jobs Act
August 10, 2021
Statement from Ambassador Katherine Tai on Pagán and Wilson Nominations
August 10, 2021
United States Reaches Agreement with Mexican Auto Parts Company to Protect Workers' Rights
August 10, 2021
From the Department of State
United States and Albania Sign Cultural Property Agreement
August 23, 2021
Secretary Blinken's Videoconference with G7 Foreign Ministers and the High Representative of the European Union on Afghanistan
August 19, 2021
Joint Statement on the Situation of Women and Girls in Afghanistan
August 18, 2021
From the Bureau of Economic Analysis
From the Export-Import Bank of the U.S.
Biden-Harris Officials, International Business Leaders to Headline EXIM 2021 Virtual Annual Conference, Sept. 21-23
August 12, 2021
From the World Trade Organization
WTO Says Record Global Trade in Goods Might Be Nearing a Peak
Bloomberg, August 18, 2021
United States Gives USD 600,000 to Boost Negotiating Capacities in Developing Countries
August 18, 2021
Goods Barometer Hits Record High, Confirming Strength of Trade Recovery
August 18, 2021
South China Sea, Xinjiang Muddy Water of Fishing Subsidies Debate as WTO Faces 'Crucial Test'
South China Morning Post, August 15, 2021
Call for Papers Issued for WTO Trade for Peace Programme
August 13, 2021
Trade Agreements
Kamala Harris Stresses Cooperation on Supply Chains in Singapore Visit
The Wall Street Journal, August 24, 2021
Letter to Ambassador Katherine Tai
Mexican Secretariat of the Economy, August 20, 2021
GM Workers in Mexico Defeat Union in First Test of U.S. Trade Deal
Reuters, August 19, 2021
Turkey Earmarks New Generation Free Trade Deals to Rev Up Exports
Daily Sabah, August 18, 2021
India to Offer Incentives to Boost Exports
Reuters, August 17, 2021
UK Aims to Start Trade Talks with India this Year
Reuters, August 17, 2021
We Examined 20 Years of US-Kenya Trade: Some Lessons for Africa
The Conversation, August 16, 2021
U.S., Ecuador to Set Date For More Trade Talks Later This Year
Bloomberg, August 16, 2021
Liz Truss Closes In: Landmark £2.9bn Trade Deal with New Zealand to be Announced in Days
Express UK, August 16, 2021
Costa Rica's International Trade Strategy
Latin Trade, August 13, 2021
In Africa, Biden Finds a Free Trade Zone He Can Embrace
Nikkei Asian Review, August 11, 2021
U.S., Mexican Auto-Parts Maker Reach Deal After Labor Complaint
Bloomberg, August 10, 2021
Federal
Biden Nominates Burns and Emanuel to Be His Ambassadors to China and Japan
The New York Times, August 20, 2021
U.S. Department of Transportation Announces a New Marine Highway and Six Marine Highway Designations
U.S. Department of Transportation Maritime Administration, August 19, 2021
VP's Visit to Southeast Asia Affirms Need to Enhance U.S. Trade Ties
US Chamber, August 18, 2021
Digital Commerce at the Crossroads: The Case for a Digital Trade Agreement
US Chamber, August 17, 2021
'Lay Out the Strategy': Corporate America Grows Impatient on Biden's China Trade Review
Politico, August 16, 2021
'Buy America' Was a Bad Idea Last Century. It's a Worse One Now.
Bloomberg, August 6, 2021
California
Port Reaches Milestone at Long Beach Container Terminal
American Journal of Transportation, August 20, 2021
Port of Oakland Cargo Volume Dipped in July
American Journal of Transportation, August 11, 2021
West Coast Trade Report
Pacific Merchant Shipping Association, August 2021
More International Articles
Beijing's American Hustle: How China's Grand Strategy Exploits U.S. Power
Foreign Affairs, September 2021
Chip Shortage Set to Worsen as Covid Rampages Through Malaysia
Bloomberg, August 23, 2021
On Pace for a Record? Reviewing China's Agriculture Purchases in 2021
Agricultural Economic Insights, August 23, 2021
China-US Tension: Xi-Biden Meet May be Further Delayed as Beijing Considers a Virtual G20 Seat
South China Morning Post, August 23, 2021
US Offers to Host Apec Meeting in 2023: Kamala Harris
The Straits Times, August 23, 2021
EXCLUSIVE China Eyes Pushing U.S. IPO-Bound Firms to Hand Over Data Control
Reuters, August 22, 2021
Executives Warn of Growing Container Ship Shortages
Financial Times, August 22, 2021
China Says Foreign Trade May Face More Complicated Situation Next Year
Reuters, August 22, 2021
Will Vietnam Be America's Next Strategic Partner?
The Diplomat, August 21, 2021
China Allows Couples Third Child Amid Demographic Crisis
AP, August 21, 2021
India Nowhere Near Ready to Substitute for China
Nikkei Asian Review, August 18, 2021
China Set to Pass One of the World's Strictest Data-Privacy Laws
The Wall Street Journal, August 17, 2021
Beijing Shoves Canada's China Problem into the Path of Trudeau's Reelection Quest
Politico, August 15, 2021
Global Supply Chains Are Being Battered by Fresh Covid Surges
Bloomberg, August 14, 2021
Vietnam and Australia Share a Strong Framework for Deeper Ties in a Contested Indo-Pacific
Australian Strategic Policy Institute, August 11, 2021
Panama Renews Maritime Transport Agreement with China
Hellenic Shipping News, August 11, 2021
International Travel During Covid-19: Where Can You Go and Which Destinations Are Still Sealed Off
Bloomberg, August 9, 2021
Let Slip the Dogs of Diplomacy!: A Very Brief Recent History of Animals in Foreign Affairs
Foreign Policy, November 26, 2018
National Edition – available for complimentary further distribution.


CalChamber Policy Briefings



2021 Business Issues Guide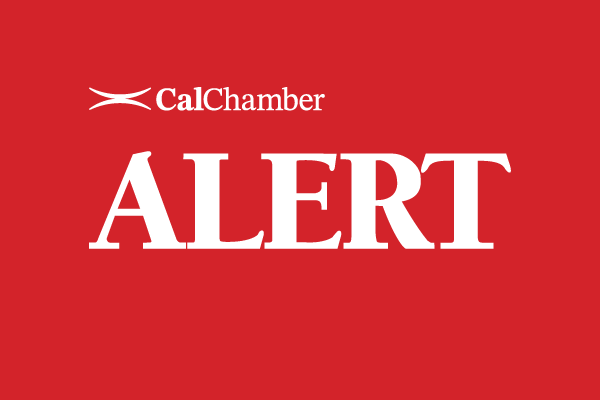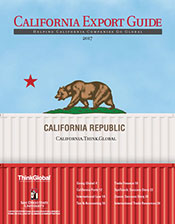 The California Export Guide is published by ThinkGlobal Inc. in partnership with the Center for International Business Education and Research (CIBER) at San Diego State University. The guide provides expert advice and information for exporters.



You can view the entire
Trade Update on our website.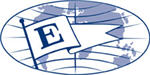 President's Export Award Recipient
Visit CalChamber.com/International for export/import information, trade stats, trade policy, FAQs and more.

Upcoming Events:

An Overview of the FTZ Program and Port of Long Beach Update
08/25/2021




US-Ecuador Bilateral Relations Post COVID: Build Back Better Together
9/09/2021 – 9/10/2021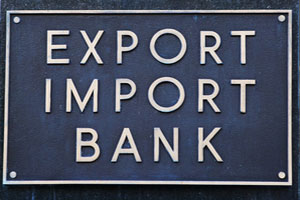 EXIM's 2021 Virtual Annual Conference
9/21/2021 – 9/23-2021

Expo Dubai 2021
10/1/2021 – 3/31/2021

Build Expo Greece 2021
10/15/2021 – 10/17/2021



2021 Select LA Investment Summit
10/20/2021 – 10/21-2021

ISDEF 2021 Israel Defense Expo
11/9/2021-11/11/2021

Smart City Expo World Congress 2021
11/16/2021 – 11/18/2021

12th World Chambers Congress: Dubai 2021
11/23/2021 - 11/25/2021

Athens International Tourism & Culture Expo 2021
11/25/2021 – 11/27/2021


California Coalition
for Free Trade
A broad-based group of companies and business organizations working to secure a national free trade agenda.
Join or Learn More
Resources:
California Congressional
Delegation Pictorial Roster
California Congressional
Committee Assignments
California Legislative Pictorial Roster

International Job Positions

Trade Promotion Opportunities

World Trade Organization

PODCAST: The Trade Guys, Center for Strategic and International Studies

PODCAST: Global Translations, Politico
Federal Government:

The White House

Agency Review Teams

The U.S. Senate

The U.S. House of Representatives

U.S. State Department

Tracker: Current U.S. Ambassadors

U.S. Department of Commerce

U.S. Trade Representative

U.S. Small Business Administration

Export-Import Bank of the U.S.
State Government:
Governor

Lieutenant Governor

California State Senate

California State Assembly

California Department of Finance


GO-Biz Monthly International Trade Newsletter




Free eNewsletters
Receive free eNewsletters to help keep you up to date on the laws affecting you and your business. To subscribe to any of the newsletters, visit this link.

Connect with CalChamber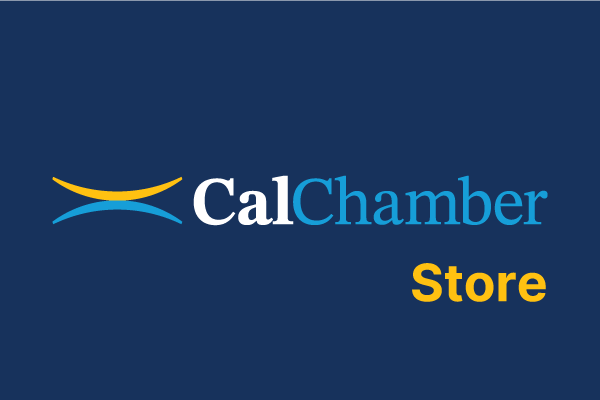 Susanne Stirling, Vice President International Affairs

Nikki Ellis, Assistant, International Affairs
Note: This email is being sent to members of the CalChamber Council for International Trade; CalChamber members with international interests; local, binational and American chambers of commerce abroad; the consular corps; California congressional delegation, selected U.S. and California government officials; and representatives of business and trade associations.

In addition, a National edition is available for distribution.
If you would like to be added to the subscriber list for this free e-newsletter, please click here.
To unsubscribe from Trade Update,
please email us.
1215 K Street, Suite 1400
Sacramento, CA 95814
916 444 6670
www.calchamber.com/international international@calchamber.com