Tuesday, August 10, 2021

Next CITU Tuesday, August 24, 2021
Featured Headlines
CalChamber Companies in the News
Northrop Grumman Set to Launch 16th Cargo Delivery Mission to the International Space Station
Northrop Grumman, August 9, 2021
United Airlines Will Require US Employees to be Vaccinated
AP, August 6, 2021
Ford Statements on Electric Vehicle Sales and White House Announcement
Ford Media, August 5, 2021
Award-Winning Wells Fargo Website Helps Support Small Businesses Through the Pandemic and Beyond
Wells Fargo, August 5, 2021
Target Launching Debt-Free Education Assistance Program to More Than 340,000 Frontline Team Members
Target Newsroom, August 4, 2021
The Wonderful Company Announces 2021 $1 Million Wonderful Community Grants Applications Now Live
The Wonderful Company, August 2, 2021
Trade Policy
From the White House
Readout of President Joseph R. Biden, Jr. Call with Prime Minister Suga of Japan
August 9, 2021
Notice on the Continuation of the National Emergency with Respect to Export Control Regulations
August 6, 2021
President Biden Announces 10 Key Nominations (Including Ambassador Nominations and a Nomination to the Ex-Im Bank)
August 6, 2021
FACT SHEET: The Bipartisan Infrastructure Investment and Jobs Act Advances President Biden's Climate Agenda
August 5, 2021
Executive Order on Strengthening American Leadership in Clean Cars and Trucks
August 5, 2021
President Biden Announces Intent to Nominate Nine Foreign Policy and National Security Leaders (Including Ambassadors)
August 4, 2021
FACT SHEET: The Bipartisan Infrastructure Investment and Jobs Act Creates Good-Paying Jobs and Supports Workers
August 3, 2021
From the U.S. Department of Commerce
Protecting our Trademark Customers with Federal Registration of USPTO Marks
August 9, 2021
From the U.S. Trade Representative
Joint Statement of the United States and Uruguay — Trade and Investment Council
August 6, 2021
Readout of Ambassador Katherine Tai's Roundtable with Agriculture Stakeholders, Tribal Leaders, and Farmers
August 5, 2021
Readout of Ambassador Katherine Tai's Meeting with Poland's Deputy Prime Minister and Minister of Economic Development, Labor and Technology Jarosław Gowin
August 4, 2021
USTR Pushing Mexico on Biotech, Still Formulating China Plan
AgriPulse, August 4, 2021
From the Department of State
Secretary Antony J. Blinken At the United Nations Security Council Meeting on Maintenance of International Peace and Security: Maritime Security
August 9, 2021
Marking U.S. Engagement with the Association of Southeast Asian Nations on Its 54th Anniversary
August 6, 2021
Secretary Blinken's Participation in the ASEAN Regional Forum Foreign Ministers' Meeting
August 6, 2021
The United States and the Friends of the Mekong: Proven Partners for the Mekong Region
August 5, 2021
FACT SHEET
Joint Press Statement of the Friends of the Mekong "Recovery and Resilience"
August 5, 2021
Safe Haven for Hong Kongers
August 5, 2021
Secretary Blinken's Participation in the East Asia Summit Foreign Ministers' Meeting
August 4, 2021
The United States and ASEAN: Strategic Partners for the Indo-Pacific
August 4, 2021
U.S. Support for the ASEAN Outlook on the Indo-Pacific
August 4, 2021
Secretary Blinken's Participation in the U.S.-ASEAN Foreign Ministers' Meeting
August 4, 2021
U.S. Support to ASEAN in Fighting COVID-19
August 4, 2021
From the Bureau of Economic Analysis
From the International Trade Administration
Trade at the Local Level: 2020 Metropolitan Export Data Now Available
August 3, 2021
From the Export-Import Bank of the U.S.
EXIM Approves $500 Million in Financing to Support U.S.-Manufactured Commercial Aircraft Exports to WestJet
August 6, 2021
From the World Trade Organization
DDG González Underscores Importance of Women's Economic Empowerment in Trade
August 9, 2021
Trade Agreements
China-Australia Relations: 'Answer to Almost Every Question About China is India', Former PM Tony Abbott Says
South China Morning Post, August 9, 2021
U.S. Business Groups Call on President Biden to Restart Trade Talks with China
Reuters, August 5, 2021
Ukraine and Canada are in the Final Stages of Negotiations to Expand the Free Trade Agreement to Cover Services and Investment.
Ukrinform, August 5, 2021
Thailand and the EU Resume Free Trade Agreement Negotiations
ASEAN Briefing, August 4, 2021
Britain Granted 'Dialogue Partner' Status by Southeast Asian Bloc
Reuters, August 4, 2021
Federal
CalChamber Backs Bipartisan Infrastructure Framework
CalChamber, August 6, 2021
Joe Biden Is Turning His Back on Free Trade With the U.K.
The Heritage Foundation, August 6, 2021
US Must Re-Engage in Trade
The Hill, August 6, 2021
US Trade Deficit Hits Record $75.7 Billion in June
AP, August 5, 2021
U.S. Faces Growing Pressure to Allow European Travelers
The Wall Street Journal, August 4, 2021
California
Long Beach's Cordero Predicts LA/LB Will Process 19 Million TEUs in 2021
American Journal of Transportation, August 6, 2021
Meet British Consul General Emily Cloke
Larchmont Buzz, August 3, 2021
More International Articles
China-US Trade War: American Retailers Claim Tariffs on Chinese Goods Hurt Business During Pandemic
South China Morning Post, August 10, 2021
Australia Flags Democracies' Trade Swing from China to India
AP, August 9, 2021
Canada Reopens its Border for Vaccinated US Visitors
AP, August 9, 2021
Taiwan Eyes a Greater Geo-Economics Role to Assert its Presence in the International Arena
American Journal of Transportation, August 9, 2021
U.S. Steps Up Pressure on Businesses Over Forced Labor in China
The Wall Street Journal, August 9, 2021
Cuba Allows Small and Medium-Sized Private Businesses
BBC, August 8, 2021
China's Hubris Is a Threat to Its Economic Future
Bloomberg, August 7, 2021
China's Export Growth Slows as Global Risks Cloud Outlook
Bloomberg, August 6, 2021
Shifting Alliances: How Will Global Food and Agri Trade Look in 2030?
Feed Navigation, August 6, 2021
Freight Rates Continue to Rise Due to the Container Shortage and the Economic Pull of the USA
American Journal of Transportation, August 6, 2021
EU to Review Safe Travel List, Could Reconsider U.S. Status
Reuters, August 6, 2021
Peru's New Leftist President Prioritizes China Ties During Early Days in Office
Reuters, August 5, 2021
China Typhoons Create Latest Supply-Chain Threat as Ports Shut
Bloomberg, August 4, 2021
Travel Rebound Stalls as China Cuts Flights, U.S. Tops Out
Bloomberg, August 3, 2021
China Is Exporting More Sophisticated Products Despite Trade War
Bloomberg, August 3, 2021
Canada Ready to Push Back Against Joe Biden's Buy American Pledge, Trade Minister Says
CBC, August 3, 2021
Xi Jinping Is Using Party Outreach to Build an Anti-U.S. Bloc
Foreign Policy, August 2, 2021
National Edition – available for complimentary further distribution.


CalChamber Policy Briefings



2021 Business Issues Guide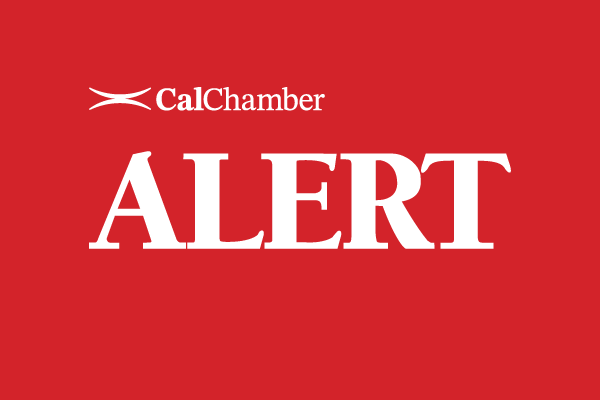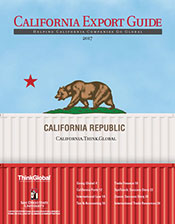 The California Export Guide is published by ThinkGlobal Inc. in partnership with the Center for International Business Education and Research (CIBER) at San Diego State University. The guide provides expert advice and information for exporters.



You can view the entire
Trade Update on our website.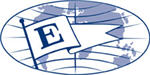 President's Export Award Recipient
Visit CalChamber.com/International for export/import information, trade stats, trade policy, FAQs and more.

Upcoming Events:



Exporting Basics: An Introductory Seminar
08/11/2021


Freight Disruption in the Global Supply Chain
8/11/21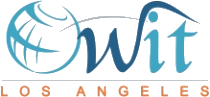 Port to Port Conversation
8/19/21



College E-Sports International Tournament at Golden 1 Center
08/20/2021
SBA Export Finance Program
08/24/2021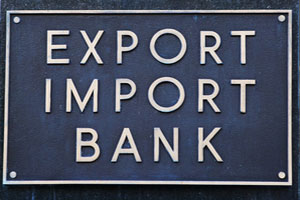 EXIM's 2021 Virtual Annual Conference
9/21/2021 – 9/23-2021

Expo Dubai 2021
10/1/2021 – 3/31/2021

Build Expo Greece 2021
10/15/2021 – 10/17/2021



2021 Select LA Investment Summit
10/20/2021 – 10/21-2021

ISDEF 2021 Israel Defense Expo
11/9/2021-11/11/2021

Smart City Expo World Congress 2021
11/16/2021 – 11/18/2021

12th World Chambers Congress: Dubai 2021
11/23/2021 - 11/25/2021

Athens International Tourism & Culture Expo 2021
11/25/2021 – 11/27/2021


California Coalition
for Free Trade
A broad-based group of companies and business organizations working to secure a national free trade agenda.
Join or Learn More
Resources:
California Congressional
Delegation Pictorial Roster
California Congressional
Committee Assignments
California Legislative Pictorial Roster

International Job Positions

Trade Promotion Opportunities

World Trade Organization

PODCAST: The Trade Guys, Center for Strategic and International Studies

PODCAST: Global Translations, Politico
Federal Government:

The White House

Agency Review Teams

The U.S. Senate

The U.S. House of Representatives

U.S. State Department

Tracker: Current U.S. Ambassadors

U.S. Department of Commerce

U.S. Trade Representative

U.S. Small Business Administration

Export-Import Bank of the U.S.
State Government:
Governor

Lieutenant Governor

California State Senate

California State Assembly

California Department of Finance


GO-Biz Monthly International Trade Newsletter




Free eNewsletters
Receive free eNewsletters to help keep you up to date on the laws affecting you and your business. To subscribe to any of the newsletters, visit this link.

Connect with CalChamber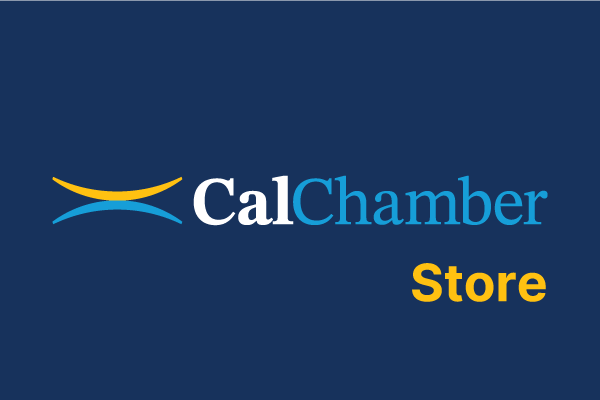 Susanne Stirling, Vice President International Affairs

Nikki Ellis, Assistant, International Affairs
Note: This email is being sent to members of the CalChamber Council for International Trade; CalChamber members with international interests; local, binational and American chambers of commerce abroad; the consular corps; California congressional delegation, selected U.S. and California government officials; and representatives of business and trade associations.

In addition, a National edition is available for distribution.
If you would like to be added to the subscriber list for this free e-newsletter, please click here.
To unsubscribe from Trade Update,
please email us.
1215 K Street, Suite 1400
Sacramento, CA 95814
916 444 6670
www.calchamber.com/international international@calchamber.com