Tuesday, Aptil 6, 2021
Featured Headlines
CalChamber Companies in the News
CVS Health Affordable Housing Investments in California Surpass $200 Million
CVS Health, April 6, 2021
Walmart & Feeding America® Partner to Help Fight Hunger as the Need Continues as a Result of the Pandemic
Wal-Mart, April 5, 2021
Northrop Grumman Sponsors Young Falcons of Korea Education Program for Future Aerospace Leaders
Northrop Grumman, April 1, 2021
Accenture and Global Ventures Establish Strategic Partnership to Further Drive Middle East Innovation
Accenture Newsroom, March 31, 2021
Trade Policy
From the White House
United States-Japan-Republic of Korea Trilateral National Security Advisors' Press Statement
April 2, 2021
From the U.S. Department of Commerce
Secretary Gina M. Raimondo Statement on her Meeting with a Bipartisan Delegation from the U.S. Conference of Mayors
April 1, 2021
Commerce's USPTO Concludes Successful Women's Entrepreneurship Symposium
March 31, 2021
Statement from U.S. Secretary of Commerce Gina M. Raimondo on the Announced Candidacy of Doreen Bogdan-Martin for ITU Secretary-General
March 31, 2021
From the U.S. Trade Representative
Statement from USTR Spokesman Adam Hodge on Ambassador Katherine Tai's Participation in the First G7 Trade Ministers Meeting
March 31, 2021
Report Calls Out China Over 'Harmful Trade Practices'
Politico, March 31, 2021
Joint Statement on the Results of the Council Meeting of the U.S. – Central Asia Trade and Investment Framework Agreement (TIFA)
March 30, 2021
USTR's Tai tells European Officials She Wants 'More Positive' Trade Ties
Reuters, March 29, 2021
From the U.S. Department of State
Hong Kong Policy Act Report
March 31, 2021
From the U.S. Department of the Treasury
Remarks by Secretary of the Treasury Janet L. Yellen on International Priorities to The Chicago Council on Global Affairs
April 5, 2021
Yellen Calls for Minimum Global Corporate Income Tax
AP, April 5, 2021
From the Bureau of Economic Analysis
U.S. International Investment Position, Fourth Quarter and Year 2020
March 31, 2021
From the Export-Import Bank of the U.S.
READOUT: EXIM Advisory Committee Meets to Discuss Upcoming 2020 Competitiveness Report, China Program, Renewable Energy
March 31, 2021
From the U.S. International Trade Commission
Common Alloy Aluminum Sheet from Bahrain, Brazil, Croatia, Egypt, Germany, India, Indonesia, Italy, Oman, Romania, Serbia, Slovenia, South Africa, Spain, Taiwan, and Turkey Injures U.S. Industry, Says USITC
March 31, 2021
From the World Trade Organization
Trade Forecast Press Conference
March 31, 2021
WTO Sees a Rebound for the Global Economy, Goods Trade in 2021
Bloomberg, March 31, 2021
It's Time to Get Serious on World Trade Organization Reform
The Heritage Foundation, March 30, 2021
Director-General Urges WTO Members to Deliver Concrete Results this Year
March 30, 2021
Blockchain Forum Looks at How to Accelerate Digitalization to Facilitate Trade
March 30, 2021
From the International Monetary Foundation
Trade Agreements
Biden Administration Dampens Kenya's Hopes for Bilateral Trade Deal
Maritime Executive, April 5, 2021
D-8 Preferential Trade Deal Key to Boost Ties: Turkey
AA, April 5, 2021
Turkey's Exports to UK Surge in Q1 After Post-Brexit Free Trade Deal
Daily Sabah, April 4, 2021
Opinion: Japan Needs US to Return to CPTPP to Expand Trade Pact
The Mainichi, April 2, 2021
Philippines Explores Joining Pacific Trade Pact to Expand Free Trade Network
Caixin, April 2, 2021
Secretary of Agriculture Vilsack Calls for TPA Renewal, Consideration of CPTPP
Tri-State Livestock News, April 2, 2021
'Turkey, Azerbaijan Should Target Free Trade Agreement'
AA, April 1, 2021
India, Mauritius FTA to Come into Effect from Apr 1
Business Standard, April 1, 2021
China's CPTPP entry
The Korea Times, April 1, 2021
U.S. Suspends Trade Deal with Myanmar Until Elected Government Returns
CNBC, March 30, 2021
U.S., Central Asian Countries Agree to Focus on Digital Trade Issues
Reuters, March 30, 2021
Britain Brokers Labor Pacts with US States as it Waits on Trade Deal
Politico, March 26, 2021
Federal
U.S. Chamber of Commerce Launches U.S.-Bangladesh Business Council
U.S. Chamber, April 6, 2021
Wyden, Brown, Warner Unveil International Taxation Overhaul
Senate Finance Committee, April 5, 2021
Digital Trade Deal Ripe for the Indo-Pacific
Brookings Institute, April 5, 2021
U.S. Lawmakers Urge USTR Tai to Seek Removal of UK, EU Whiskey Tariffs
Reuters, April 5, 2021
Made in U.S.A. Reflation Trade Is a Globally Unwanted Export
Bloomberg, April 4, 2021
U.S. Forges Ahead on $1 Billion Tariff Plan Over Digital Taxes
Bloomberg, April 4, 2021
CDC Issues Updated Guidance on Travel for Fully Vaccinated People
CDC, April 2, 2021
Raimondo Says Chinese Metal Tariffs Are Imperfect But Leveled the Field
Bloomberg, April 1, 2021
U.S. Manufacturing Surges Most Since 1983, Underscoring Rebound
Bloomberg, April 1, 2021
America's Imports Are Stuck on Ships Floating Just Off Los Angeles
The Wall Street Journal, March 31, 2021
California
CalChamber Applauds Governor's Re-Opening Plan
CalChamber, April 6, 2021
Sun's Out, Surf's Up and California's Reopening More Widely
AP, April 1, 2021
More International Articles
China Creates Its Own Digital Currency, a First for Major Economy
The Wall Street Journal, April 5, 2021
Vietnam Picks New PM and President for Next 5 Years
Nikkei Asian Review, April 5, 2021
US and Japanese Leaders May Put Taiwan Security Centre Stage When They Meet
South China Morning Post, April 4, 2021
Boskalis: The Go-To Company When You Ground Your Ship in the Suez Canal
Financial Times, April 1, 2021
Japan and US Aim for Chip Supply Chain Deal in April Summit
Nikkei Asian Review, April 2, 2021
U.S. LNG Export Bonanza Reshapes Energy Map in Asia
Reuters, April 2, 2021
China Powers Global Trade Boom but COVID Still Looms: WTO
Nikkei Asian Review, April 2, 2021
Inside the 144-Hour Scramble to Free the Giant Ship Stuck in the Suez Canal
The Washington Post, March 31, 2021
Will Panama Canal Avoid Suez-Type Logjam? Top Exec Talks Differences
FreightWaves, March 30, 2021
Bahrain Appoints its First-Ever Ambassador to Israel
Jewish News Syndicate, March 30, 2021
Liz Truss: Britain's New Iron Lady
Politico, March 30, 2021
National Edition – available for complimentary further distribution.


CalChamber Policy Briefings



2021 Business Issues Guide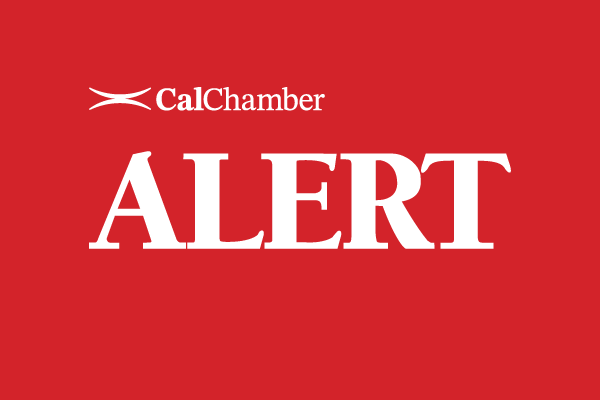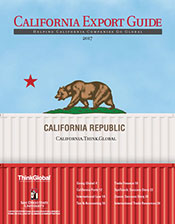 The California Export Guide is published by ThinkGlobal Inc. in partnership with the Center for International Business Education and Research (CIBER) at San Diego State University. The guide provides expert advice and information for exporters.



You can view the entire
Trade Update on our website.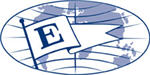 President's Export Award Recipient
Visit CalChamber.com/International for export/import information, trade stats, trade policy, FAQs and more.

Upcoming Events: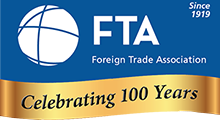 Charting a Course for Trade and Digital Ledger Technology
4/7/21
California Global Connect: Virtual Trade Mission to Singapore
4/13/21 – 4/15/21


Czech-US West Coast Business Forum and B2B ONLINE
4/15/2021 – 4/16/2021
BCA Virtual Business Matching 2021 : Consulate General of Indonesia
4/16/2021 – 5/8/2021

Cyber Security Business Development Mission to India
4/19/2021 – 4/23/2021




Virtual Trade Mission to Kenya
4/20/21-4/21/21

What's new in taxation and business laws in 2021?
4/22/2021

FDA 2021 and Beyond, It's Not Just About PPE
4/28/21

California-Baja California IT & Aerospace Virtual Trade Mission
5/3/-2021 - 5/6/2021



World Trade Week SoCal – Global Trade: The Road to Economic Recovery
5/3/2021 – 5/7/2021

CMEF – China Medical Equipment Fair
5/16/2021 – 5/16/2021




2021 NADEC Virtual EXPORT CONFERENCE
5/26/2021 – 5/27/2021



INTERNATIONAL TRADE EXPO AMCHAM COLOMBIA
06/02/2021 – 06/03/2021
2021 SelectUSA Investment Summit
7/7/2021 – 7/11/2021

Expo Dubai 2021
10/1/2021 – 3/31/2021

2021 Select LA Investment Summit
10/20/2021 – 10/21-2021

12th World Chambers Congress: Dubai 2021
11/23/2021 - 11/25/2021


California Coalition
for Free Trade
A broad-based group of companies and business organizations working to secure a national free trade agenda.
Join or Learn More
Resources:
California Congressional
Delegation Pictorial Roster
California Congressional
Committee Assignments
California Legislative Pictorial Roster

International Job Positions

Trade Promotion Opportunities

World Trade Organization

PODCAST: The Trade Guys, Center for Strategic and International Studies

PODCAST: Global Translations, Politico
Federal Government:

The White House

Agency Review Teams

The U.S. Senate

The U.S. House of Representatives

U.S. State Department

U.S. Department of Commerce

U.S. Trade Representative

U.S. Small Business Administration

Export-Import Bank of the U.S.
State Government:
Governor

Lieutenant Governor

California State Senate

California State Assembly

California Department of Finance


GO-Biz Monthly International Trade Newsletter




Free eNewsletters
Receive free eNewsletters to help keep you up to date on the laws affecting you and your business. To subscribe to any of the newsletters, visit this link.

Connect with CalChamber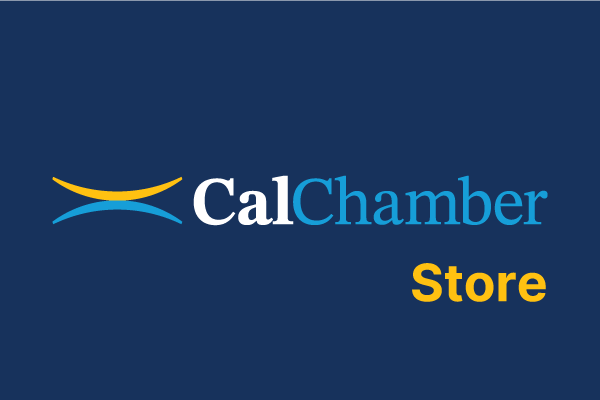 Susanne Stirling, Vice President International Affairs

Nikki Ellis, Assistant, International Affairs
Note: This email is being sent to members of the CalChamber Council for International Trade; CalChamber members with international interests; local, binational and American chambers of commerce abroad; the consular corps; California congressional delegation, selected U.S. and California government officials; and representatives of business and trade associations.

In addition, a National edition is available for distribution.
If you would like to be added to the subscriber list for this free e-newsletter, please click here.
To unsubscribe from Trade Update,
please email us.
1215 K Street, Suite 1400
Sacramento, CA 95814
916 444 6670
www.calchamber.com/international international@calchamber.com