Tuesday, April 13, 2021
Featured Headlines
CalChamber Companies in the News
United Airlines to Lead Industry Switch to Sustainable Aviation Fuel with Global Corporations, Customers
American Journal of Transportation, April 13, 2021
Almond Market Update: Shipments for March are 2nd Largest Shipment Month for Our Industry Ever
Blue Diamond Growers, April 12, 2021
Volkswagen's Ambitious American EV Plan Back on Track as Battery Suppliers Make Peace
Fortune, April 12, 2021
Walmart Plans Massive India Warehouse with Billionaire Adani
American Journal of Transportation, April 12, 2021
UPS Bets on Electric Aircraft to Get Packages to the Hinterlands
American Journal of Transportation, April 7, 2021
Trade Policy
From the White House
Readout of President Joseph R. Biden, Jr. Call with President Vladimir Putin of Russia
April 13, 2021
Readout of White House CEO Summit on Semiconductor and Supply Chain Resilience
April 12, 2021
White House Releases State-by-State Fact Sheets to Highlight Nationwide Need for the American Jobs Plan
April 12, 2021
Pandemic Prices: Assessing Inflation in the Months and Years Ahead
April 12, 2021
Statement by President Joe Biden and First Lady Jill Biden on the Passing of Prince Philip of the United Kingdom
April 9, 2021
Readout of Vice President Kamala Harris Call with President Andrés Manuel López Obrador of Mexico
April 7, 2021
Readout of President Joseph R. Biden, Jr. Call with King Abdullah II of Jordan
April 7, 2021
From the U.S. Department of Commerce
U.S. Department of Commerce Statement on Actions Taken Under ICTS Supply Chain Executive Order
April 13, 2021
Secretary Raimondo to Host the 2021 Investment Summit!
April 13, 2021
Biden's $1.5T 2022 Budget Includes 16 Percent Domestic Spending Boost (Including U.S. Department of Commerce Funding)
Politico, April 9, 2021
Commerce Adds Seven Chinese Supercomputing Entities to Entity List for their Support to China's Military Modernization, and Other Destabilizing Efforts
April 8, 2021
Remarks by Commerce Secretary Gina Raimondo at White House Press Briefing
April 7, 2021
From the U.S. Trade Representative
Statement from Ambassador Katherine Tai on the Settlement Reached Between SK and LG
April 11, 2021
Readout of Ambassador Katherine Tai's Virtual Meeting with Belgian Deputy Prime Minister Sophie Wilmès
April 8, 2021
From the U.S. Department of State
Secretary Blinken's Call with NATO Secretary General Stoltenberg
April 12, 2021
New Guidelines for U.S. Government Interactions with Taiwan Counterparts
April 9, 2021
The President's FY 2022 Discretionary Funding Request
April 9, 2021
Special Presidential Envoy for Climate John Kerry's Visit to India and Meetings with Prime Minister and Top Officials in the Government of India
April 8, 2021
Joint Statement on the U.S.-Iraq Strategic Dialogue
April 7, 2021
From the Bureau of Economic Analysis
From the U.S. International Trade Commission
USITC Votes to Continue Investigations Concerning Mobile Access Equipment from China
April 9, 2021
From the World Trade Organization
DG Okonjo-Iweala: Equitable Vaccine Access Key to Sustained Recovery for Growth and Trade
April 13, 2021
DG Calls on WTO Members to Narrow Remaining Gaps in Fisheries Subsidies Negotiations
April 12, 2021
Australia May Take China to WTO Over Wine
Camden Advertiser, April 11, 2021
Calling Young Professionals: The WTO Wants You!
April 9, 2021
Trade Agreements
UK Concerns Over Lower Food Standards in CPTPP Trading Bloc
Farming UK, April 13, 2021
Singapore Ratifies Mega Free Trade Agreement RCEP
Hellenic Shipping News, April 12, 2021
Armenian Parliamentary Standing Committee Approves Bill on Ratifying EAEU-Serbia Free Trade Deal
ArmenPress, April 12, 2021
Japan, U.S. Trade Ministers Agree to Bolster Chip Supply Chains
Japan Today, April 11, 2021
House Approves Indonesia-EFTA Trade Deal Bill
The Star, April 11, 2021
Britain Close to Securing Huge Free Trade Deal with New Zealand – Bringing Cheaper Wine and Meat
The Sun, April 10, 2021
India Considers Reviving FTA Talks with Gulf Cooperation Council
The Economic Times, April 10, 2021
Weak African Customs Regimes Will 'Hinder' Implementing Continental Free Trade Agreement
News24, April 9, 2021
New Delhi Hopes Trade Pact Talks Will Resume at India-EU Summit
The Hindustan Times, April 9, 2021
Kenya, U.S. Hold Talks on Free Trade Agreement
XinhuaNet, April 8, 2021
US Scrambles to Save Organic Ag Trade Relationship with Mexico
Agri-Pulse, April 7, 2021
Canada-United Kingdom Trade: Canada Launches Public Consultation on Trade Negotiations with the United Kingdom
Lexology, April 6, 2021
Biden Administration Should Say No to New Trade Deals With China
The Heritage Foundation, April 6, 2021
Federal
Yellen Plans to Spare China From Currency Manipulator Label
Bloomberg, April 12, 2021
Rehabilitating Protection and Resituating Trade Agreements
The Hill, April 11, 2021
Biden Faces Key Test on EV Battery Trade Dispute
Reuters, April 9, 2021
U.S. Trade Deficit Jumps 4.8% to Record $71.1 Billion as Americans Snap up Imports
MarketWatch, April 7, 2021
Crowded Ports, Weather Dented U.S. Exports in February
The Wall Street Journal, April 7, 2021
Retail Import Surge Expected Through Summer
American Journal of Transportation, April 7, 2021
California
California Port Truck Drivers Go on Strike
American Journal of Transportation, April 13, 2021
Port of Oakland Reports Record Cargo Surge in March
American Journal of Transportation, April 13, 2021
Port of Long Beach Reaches Busiest Month on Record
American Journal of Transportation, April 8, 2021
More International Articles
Global Airport Traffic Rebounds; Full Recovery Still Years Away
American Journal of Transportation, April 13, 2021
China's Robust Exports, Surging Imports Boost Economic Recovery; Outlook Challenging
Reuters, April 12, 2021
Mexico Faces Challenge of Heterogeneous Economic Recovery
Reuters, April 12, 2021
EU Sets Provisional Tariffs 19.3% to 46.7% on China Alu Products
Bloomberg, April 12, 2021
Global Digital Governance Can Start in Asia
East Asia Forum, April 12, 2021
Avoiding a Fractured Digital Global Economy
East Asia Forum , April 11, 2021
China's Shadow Hangs Over Private Preparations for Boris Johnson's G-7
Bloomberg, April 11, 2021
Exclusive: China's Antitrust Regulator Bulking Up as Crackdown on Behemoths Widens
Reuters, April 11, 2021
Chinese Diplomat Invokes Ping-Pong Diplomacy for Better Ties
Bloomberg, April 10, 2021
China Pulls German Trade Up, but Brexit Hits UK Business
Reuters, April 9, 2021
The UK Should Beware of Future Restrictions against UK-EU Data Flows
Competitive Enterprise Institute, April 9, 2021
IMF Policy Panel Endorses $650 Billion Increase in Resources
PBS, April 8, 2021
Brazil Raises $600 Million in Privatization Auction of 22 Airports
KFGO, April 7, 2021
G-20 to Seek Agreement on Global Minimum Tax Rate by Mid-2021
The Wall Street Journal, April 7, 2021
China's Greenland Ambitions Run Into Local Politics, U.S. Influence
The Wall Street Journal, April 7, 2021
'Make in India' Epitomizes Challenges to Trade Relationship: US
The Free Press Journal, April 7, 2021
G20 Finance Officials to Meet on Pandemic Measures, U.S. Global Minimum Tax Plan
Reuters, April 6, 2021
Canadian Trademark Registration: Use or Intent to Use No Longer Required
The National Law Review, April 6, 2021
National Edition – available for complimentary further distribution.


CalChamber Policy Briefings



2021 Business Issues Guide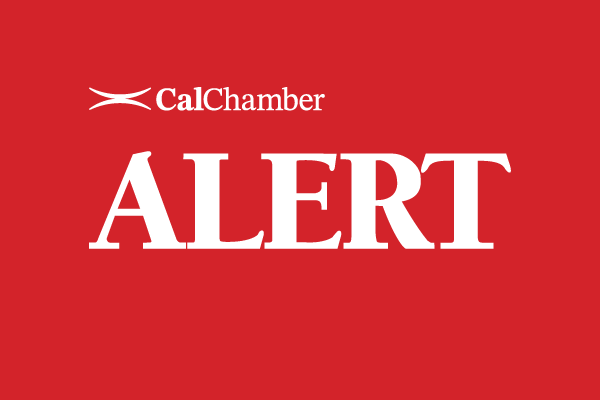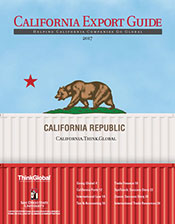 The California Export Guide is published by ThinkGlobal Inc. in partnership with the Center for International Business Education and Research (CIBER) at San Diego State University. The guide provides expert advice and information for exporters.



You can view the entire
Trade Update on our website.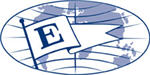 President's Export Award Recipient
Visit CalChamber.com/International for export/import information, trade stats, trade policy, FAQs and more.

Upcoming Events:

California Global Connect: Virtual Trade Mission to Singapore

Perspectives on Trade: Doing Business in Moldova
04/14/2021
4/13/21 – 4/15/21


Czech-US West Coast Business Forum and B2B ONLINE
4/15/2021 – 4/16/2021
BCA Virtual Business Matching 2021 : Consulate General of Indonesia
4/16/2021 – 5/8/2021

Cyber Security Business Development Mission to India
4/19/2021 – 4/23/2021




Virtual Trade Mission to Kenya
4/20/21-4/21/21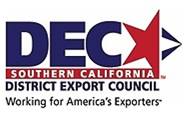 Port Congestion – An Update from the District Export Council of Southern California
04/21/2021
Perspectives on Trade: A Conversation with H.E. Isilio Coelho, Ambassador of the Democratic Republic of Timor-Leste
04/21/2021
Webinar: First Sale Rule – It's Still Available to Lower Your Duty Exposure, but is the Hurdle Now Higher from Non-market Economies
04/21/2021

What's new in taxation and business laws in 2021?
4/22/2021

A Seat at the Table: In Conversation with Ambassador Capricia Penavic Marshall
04/27/2021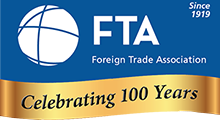 FDA 2021 and Beyond, It's Not Just About PPE
4/28/21
Webinar – Getting the Crew Back Together: Navigating Frequent Return to Work COVID-19 Storms
04/28/2021
Webinar – Forced Labor – What it is and how to survive an audit
04/29/2021

California-Baja California IT & Aerospace Virtual Trade Mission
5/3/-2021 - 5/6/2021



World Trade Week SoCal – Global Trade: The Road to Economic Recovery
5/3/2021 – 5/7/2021

CMEF – China Medical Equipment Fair
5/16/2021 – 5/16/2021
Foreign Trade Association's 95th Annual World Trade Week: Exploring the International Trade Landscape
5/20/2021
A Seat at the Table: In Conversation with H.R.H. Princess Reema bint Bandar, Ambassador of the Kingdom of Saudi Arabia to the United States
05/25/2021



2021 NADEC Virtual EXPORT CONFERENCE
5/26/2021 – 5/27/2021

Federal Maritime Commission Trade & Compliance Seminar
5/27/2021



INTERNATIONAL TRADE EXPO AMCHAM COLOMBIA
06/02/2021 – 06/03/2021
2021 SelectUSA Investment Summit
7/7/2021 – 7/11/2021



Defense Exhibition Athens 2021: USA Pavilion
07/13/2021 – 07/15/2021

Expo Dubai 2021
10/1/2021 – 3/31/2021

2021 Select LA Investment Summit
10/20/2021 – 10/21-2021

12th World Chambers Congress: Dubai 2021
11/23/2021 - 11/25/2021


California Coalition
for Free Trade
A broad-based group of companies and business organizations working to secure a national free trade agenda.
Join or Learn More
Resources:
California Congressional
Delegation Pictorial Roster
California Congressional
Committee Assignments
California Legislative Pictorial Roster

International Job Positions

Trade Promotion Opportunities

World Trade Organization

PODCAST: The Trade Guys, Center for Strategic and International Studies

PODCAST: Global Translations, Politico
Federal Government:

The White House

Agency Review Teams

The U.S. Senate

The U.S. House of Representatives

U.S. State Department

U.S. Department of Commerce

U.S. Trade Representative

U.S. Small Business Administration

Export-Import Bank of the U.S.
State Government:
Governor

Lieutenant Governor

California State Senate

California State Assembly

California Department of Finance


GO-Biz Monthly International Trade Newsletter




Free eNewsletters
Receive free eNewsletters to help keep you up to date on the laws affecting you and your business. To subscribe to any of the newsletters, visit this link.

Connect with CalChamber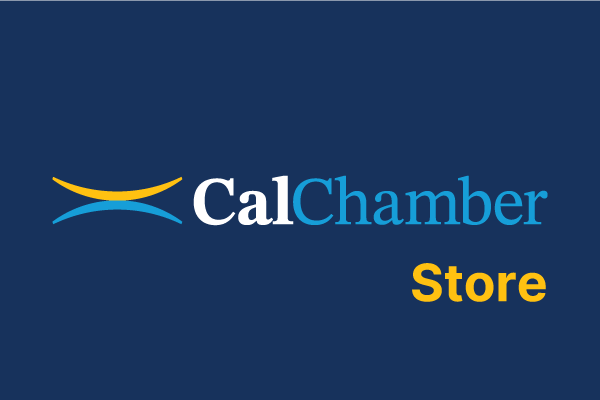 Susanne Stirling, Vice President International Affairs

Nikki Ellis, Assistant, International Affairs
Note: This email is being sent to members of the CalChamber Council for International Trade; CalChamber members with international interests; local, binational and American chambers of commerce abroad; the consular corps; California congressional delegation, selected U.S. and California government officials; and representatives of business and trade associations.

In addition, a National edition is available for distribution.
If you would like to be added to the subscriber list for this free e-newsletter, please click here.
To unsubscribe from Trade Update,
please email us.
1215 K Street, Suite 1400
Sacramento, CA 95814
916 444 6670
www.calchamber.com/international international@calchamber.com