Tuesday, March 23, 2021
Featured Headlines
CalChamber Companies in the News
Anheuser-Busch Foundation Provides More Than $1.8 Million for The Nature Conservancy Projects That Promote Healthy Rivers in the American West
Anheuser-Busch Newsroom, March 22, 2021
PepsiCo Helps More Than 55 Million People Globally Gain Access to Safe Water With Partners
PepsiCo, March 18, 2021
Successful SLS Core Stage Hot-Fire Test Puts America One Step Closer to Returning to the Moon
Aerojet Rocketdyne, March 18, 2021
Non-Profit and CalChamber Board Member, Pride Industries, is Re-Purposing Their Fleet of Buses to Help the Community During the Pandemic
Pride Industries, March 11, 2021
Trade Policy
From the White House
FACT SHEET: Small and Less Populous Island Economies (SALPIE) Initiative
March 22, 2021
President Biden Hosts Virtual Gathering of UN Security Council Permanent Representatives
March 18, 2021
Fact Sheet: The United States-Ireland Partnership
March 17, 2021
Joint Statement by President Joe Biden and Taoiseach Micheál Martin
March 17, 2021
From the U.S. Department of Commerce
U.S. Secretary of Commerce Gina Raimondo Statement on Meeting with Members of the Semiconductor Industry Association
March 19, 2021
U.S. Secretary of Commerce Gina Raimondo Statement on Actions Taken Under ICTS Supply Chain Executive Order
March 17, 2021
From the U.S. Trade Representative
Readout of Ambassador Katherine Tai's virtual meeting with South Korean Trade Minister Yoo Myung-Hee
March 23, 2021
Readout of Ambassador Katherine Tai's virtual call with Japan Ministry of Economy, Trade and Industry Minister Kajiyama Hiroshi
March 23, 2021
Readout of Ambassador Katherine Tai's call with Japan Foreign Minister Motegi Toshimitsu
March 23, 2021
Readout of Ambassador Katherine Tai's virtual meeting with World Trade Organization Director General Dr. Gozi Okonjo-Iweala
March 22, 2021
Readout of Ambassador Katherine Tai's virtual meeting with United Kingdom Secretary of State for International Trade Liz Truss
March 22, 2021
Readout of Ambassador Katherine Tai's virtual meeting with European Commission Executive Vice President Valdis Dombrovskis
March 22, 2021
Readout of Ambassador Katherine Tai's virtual meeting with Canada Minister of Small Business, Export Promotion, and International Trade Mary Ng
March 22, 2021
Ambassador Tai's Day One Message to USTR Staff
March 19, 2021
Katherine C. Tai Sworn in as USTR Ambassador
March 18, 2021
From the U.S. Department of State
Secretary Antony J. Blinken and NATO Secretary General Jens Stoltenberg at a Moderated Conversation with Rosa Balfour
March 23, 2021
Secretary Blinken Travels to Belgium To Highlight the Strength of the NATO Alliance and the Transatlantic Relationship
March 22, 2021
Joint Statement on Xinjiang
March 22, 2021
Regional 100,000 Strong in the Americas Innovation Fund Competition to Build Partnerships between the United States and the Dominican Republic and Central America
March 19, 2021
Joint Statement on the Occasion of a Trilateral Discussion among Afghanistan, Tajikistan and the United States
March 19, 2021
Joint Statement of the 2021 Republic of Korea – United States Foreign and Defense Ministerial Meeting ("2+2")
March 18, 2021
Strengthening the Ironclad U.S.-ROK Alliance
March 17, 2021
Secretary Blinken's Meeting with Republic of Korea Foreign Minister Chung
March 17, 2021
U.S.-ROK Alliance – Expanding Bilateral Cooperation for the 21st Century
March 17, 2021
Hong Kong Autonomy Act Update
March 17, 2021
From the International Trade Administration
From the Bureau of Economic Analysis
U.S. International Transactions, Fourth Quarter and Year 2020
March 23, 2021
From the World Trade Organization
New WTO Report Examines Ways of Increasing Africa's Trading Capacities
March 23, 2021
DG Okonjo-Iweala Continues Outreach to Members with Ottawa Group Ministers
March 22, 2021
United States Appeals Panel Report Regarding US Duties on Korean Products
March 19, 2021
Director-General Concludes Successful Official Visit to Nigeria
March 17, 2021
DDG Wolff: Africa is a Priority for the WTO
March 17, 2021
Co-convenors of E-Commerce Negotiations: We are Heartened by Progress Made so Far
March 16, 2021
With New Director at Helm, Time Is Ripe for World Trade Organization Reform
The Heritage Foundation, March 16, 2021
Trade Agreements
UK Launching Four Regional Trade Hubs to Boost Exports
BBC, March 23, 2021
US Lawmakers US Lawmakers Push for Free Trade Agreement with Taiwan
Taiwan News, March 23, 2021
Thai-UK Pact Sets Stage for Agreement Negotiations
Bangkok Post, March 22, 2021
Thailand-Panama to Restore Pre-Pandemic Level of Trade
Pattaya Mail, March 22, 2021
China Finishes Ratifying RCEP Free Trade Agreement: Commerce Ministry
Global Times, March 22, 2021
U.K.-U.S. Trade Talks Can Build on Trump's Plan, Envoy Says
Bloomberg, March 20, 2021
U.S. Trade Czar Tai to Discuss Trade Deal With U.K. Next Week
Bloomberg, March 18, 2021
Analysis: Twenty Years On, EU Turns Cold on Mercosur Trade Deal
Reuters, March 18, 2021
India-EU Trade Talks May See Progress at Portugal Summit
LiveMint, March 18, 2021
A New Era for UK-Japanese Scientific Research Relations
PMLive, March 19, 2021
Federal
As U.S. Economic Outlook Brightens, Europe Fears a Cloudy Summer
The Wall Street Journal, March 20, 2021
U.S Extends Travel Restrictions at Canada, Mexico Land Borders
Reuters, March 18, 2021
Menendez, Risch, Rubio, Kaine Introduce Resolution Recognizing 9th Summit of the Americas, Hosted by U.S.
U.S. Senate Committee on Foreign Relations, March 17, 2021
America's Coming Vaccine Glut: Who Should Get it First
CNN, March 15, 2021
California
Port of LA Continues Breaking Cargo Records in Historic 7-Month Surge
Los Angeles Daily News, March 16, 2021
More International Articles
EU, China Impose Tit-For-Tat Sanctions Over Xinjiang Abuses
Reuters, March 22, 2021
Canada Begins Public Consultations on Joining the Digital Economy Partnership Agreement
Government of Canada, March 19, 2021
Analysis: Exports, Stimulus Throw Lifeline to Mexico's Battered Economy
Reuters, March 19, 2021
Here are the Highlights from the Heated Exchange Between the U.S. and China in Alaska
CNBC, March 19, 2021
In Japan, They're Still Worried About Deflation, Not Inflation
The Wall Street Journal, March 19, 2021
China Exports Surged Late Last Year as Consumer Recovery Picked Up Steam in U.S., Other Nations
CNBC, March 17, 2021
Shortage of New Shipping Containers Adds to Global Trade Turmoil
Bloomberg, March 16, 2021
National Edition – available for complimentary further distribution.


CalChamber Policy Briefings



2021 Business Issues Guide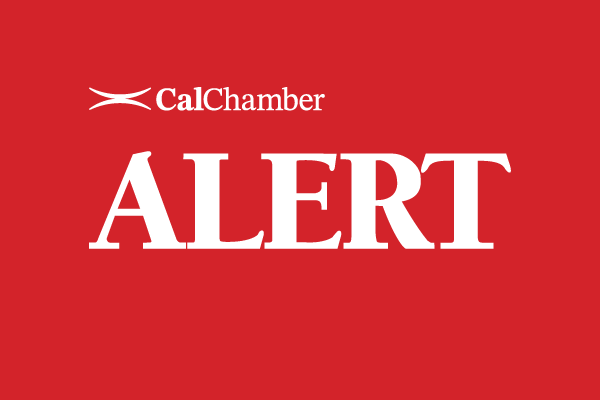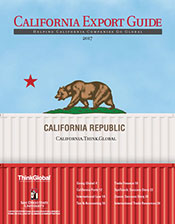 The California Export Guide is published by ThinkGlobal Inc. in partnership with the Center for International Business Education and Research (CIBER) at San Diego State University. The guide provides expert advice and information for exporters.



You can view the entire
Trade Update on our website.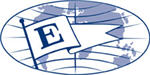 President's Export Award Recipient
Visit CalChamber.com/International for export/import information, trade stats, trade policy, FAQs and more.

Upcoming Events:

Reimagining the Future of Indonesia
3/22/2021 – 3/25/2021



Bridging a Sustainable Economic Future between the United Kingdom and Los Angeles
3/23/21

2021 Smart City Summit & Expo, Taiwan
3/23/2021 – 3/26/2021

Strengthen Your Supply Chain Knowledge: Supply Chain Mapping
3/24/21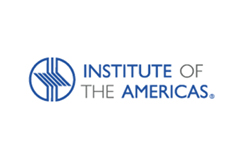 U.S.-Cuba Bilateral Relations Under the Biden Administration
03/25/21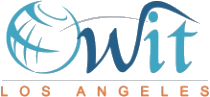 Celebrating International Women's Day with Women in International Trade
3/25/21

2021 Smart City Summit & Expo, Taiwan
3/23/2021 – 3/26/2021

Impact of AI on Global Trade and Policy
3/31/2021
California Global Connect: Virtual Trade Mission to Singapore
4/13/21 – 4/15/21

Cyber Security Business Development Mission to India
04/19/2021 – 04/23/2021




Virtual Trade Mission to Kenya
04/20/21-04/21/21



World Trade Week SoCal – Global Trade: The Road to Economic Recovery
5/3/2021 – 5/7/2021




2021 NADEC Virtual EXPORT CONFERENCE
5/26/2021 – 5/27/2021



INTERNATIONAL TRADE EXPO AMCHAM COLOMBIA
06/02/2021 – 06/03/2021
2021 SelectUSA Investment Summit
7/7/2021 – 7/11/2021

Expo Dubai 2021
10/1/2021 – 3/31/2021

2021 Select LA Investment Summit
10/20/2021 – 10/21-2021

12th World Chambers Congress: Dubai 2021
11/23/2021 - 11/25/2021


California Coalition
for Free Trade
A broad-based group of companies and business organizations working to secure a national free trade agenda.
Join or Learn More
Resources:
California Congressional
Delegation Pictorial Roster
California Congressional
Committee Assignments
California Legislative Pictorial Roster

International Job Positions

Trade Promotion Opportunities

World Trade Organization

PODCAST: The Trade Guys, Center for Strategic and International Studies

PODCAST: Global Translations, Politico
Federal Government:

The White House

Agency Review Teams

The U.S. Senate

The U.S. House of Representatives

U.S. State Department

U.S. Department of Commerce

U.S. Trade Representative

U.S. Small Business Administration

Export-Import Bank of the U.S.
State Government:
Governor

Lieutenant Governor

California State Senate

California State Assembly

California Department of Finance


GO-Biz Monthly International Trade Newsletter




Free eNewsletters
Receive free eNewsletters to help keep you up to date on the laws affecting you and your business. To subscribe to any of the newsletters, visit this link.

Connect with CalChamber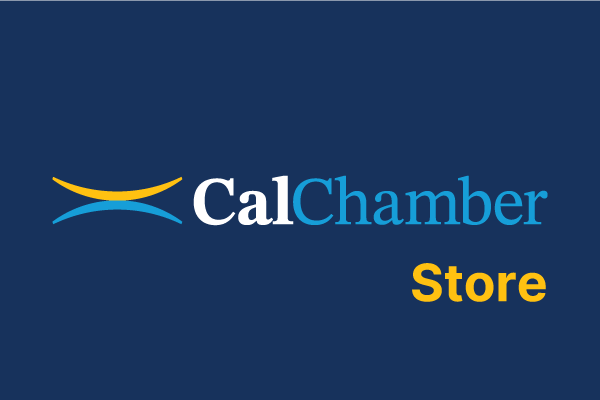 Susanne Stirling, Vice President International Affairs

Nikki Ellis, Assistant, International Affairs
Note: This email is being sent to members of the CalChamber Council for International Trade; CalChamber members with international interests; local, binational and American chambers of commerce abroad; the consular corps; California congressional delegation, selected U.S. and California government officials; and representatives of business and trade associations.

In addition, a National edition is available for distribution.
If you would like to be added to the subscriber list for this free e-newsletter, please click here.
To unsubscribe from Trade Update,
please email us.
1215 K Street, Suite 1400
Sacramento, CA 95814
916 444 6670
www.calchamber.com/international international@calchamber.com