Tuesday, February 2, 2021
Featured Headlines
CalChamber Companies in the News
UPS Rides E-Commerce Boom, Price Increases to Profit Surge
American Journal of Transportation, February 2, 2021
Latin American Companies Turn to IBM Hybrid Cloud and AI Solutions to Unlock New Business Models
Newsroom, January 26, 2021
Anheuser-Busch Becomes First Major Advertiser to Partner with Environmental Media Association, with Six Super Bowl Spots Receiving EMA Gold Green Seals for Sustainable Production
Anheuser-Busch, January 25, 2021
Experian Expands Business in Switzerland
Experian, January 21, 2021
Trade Policy
From the White House
A Proclamation on Adjusting Imports of Aluminum Into the United States
February 1, 2021
From the U.S. Trade Representative
Office of the United States Trade Representative on Black History Month
February 2, 2021
From the U.S. Department of State
Secretary Blinken's Call with African Union Commission Chairperson Faki
January 29, 2021
Secretary Blinken's Call with EU High Representative for Foreign Affairs and Security Policy Borrell
January 28, 2021
Secretary Blinken's Call with Canadian Foreign Minister Garneau
January 26, 2021
Secretary Blinken's Call with Mexican Foreign Secretary Ebrard
January 26, 2021
From the Bureau of Economic Analysis
Gross Domestic Product, 4th Quarter and Year 2020 (Advance Estimate)
January 28, 2021
From the Export-Import Bank of the U.S.
EXIM Senior Vice President of Policy Analysis and International Relations James C. Cruse Authorized as Acting EXIM First Vice President and Vice Chairman, Term of Board Member Judith D. Pryor Extended
February 2, 2021
From the World Trade Organization
WTO DDGs Call for Heightened Cooperation on Vaccine Availability
February 1, 2021
DDG Wolff Urges WTO Ministers to Address the Pandemic and Make 2021 a Year of Action
January 29, 2021
Personal Concluding Remarks by the Chair, President of the Swiss Confederation and Head of the Federal Department for Economic Affairs, Education and Research, Guy Parmelin, Switzerland
Virtual Informal WTO Ministerial Gathering, 29 January 2021, January 29, 2021
Biden Administration Joins Call for 'Swift Appointment' of New WTO Head
Politico, January 29, 2021
Washington Says it's Ready to Engage on WTO Reform
Reuters, January 29, 2021
New WTO Publication Looks at Impact of Digital Technologies on Developing Countries
January 28, 2021
COVID-19 Continued Focus of Trade Facilitation Discussions
January 27, 2021
Trade Agreements
UN Vows to Deepen Africa's Trade Integration, Implement Free Trade Agreement
Macau Business, January 30, 2021
White House Says U.S.-China Trade Deal Among Issues in Broad Review
Reuters, January 29, 2021
An Upgraded China-ROK Free Trade Deal Good News for Regional Integration, Growth
Global Times, January 28, 2021
US-China Phase One Tracker: China's Purchases of US Goods as of December 2020
Peterson Institute of International Economics, January 27, 2021
Next Round of UK, Australia Trade Talks Set for February
Reuters, January 27, 2021
China and New Zealand Sign Upgraded Free Trade Deal
CNBC, January 25, 2021
Federal
U.S. Manufacturing Growth Continued Early in 2021
The Wall Street Journal, February 1, 2021
Biden to Focus on Trade Enforcement After Years of Trump Tariffs
Bloomberg, February 1, 2021
U.S. Economy Is Expected to Reach Pre-Pandemic Peak by Mid-2021
The Wall Street Journal, February 1, 2021
Government 'SWAT Team' Is Reviewing Past Startup Deals Tied to Chinese Investors
The Wall Street Journal, January 31, 2021
Biden's Trade Representative Expected to Be Assertive with China
Voice of America, January 29, 2021
The New 'Buy American' Is Bad News for Americans
Bloomberg, January 29, 2021
Upstate NY Lawmakers Urge Biden on Plan for Reopening US-Canada Border
Syracuse, January 29, 2021
Biggest Gateway for US Imports Hit by Record Ship Bottleneck
American Journal of Transportation, January 29, 2021
U.S. to Press Taiwan, TSMC to Resolve Auto Chip Crunch
Bloomberg, January 28, 2021
U.S. Goods-Trade Gap Narrows as Exports Climb to Pre-Virus Level
Bloomberg, January 28, 2021
State of the Travel Industry: Travel's Next Chapter
U.S. Travel Association, January 27, 2021
Q&A on "Buy American" Policies
U.S. Chamber, January 26, 2021
Pete Buttigieg, Biden's Nominee to Lead the U.S. Transportation Department, Supports the Jones Act
GCaptain, January 21, 2021
California
Wan Describes Exceptional 2020 In State of the Port of Oakland Address
American Journal of Transportation, January 30, 2021
West Coast Trade Report – January 2021
Pacific Merchant Shipping Association, January 2021
More International Articles
The Global Food Trade Has Been Upended by a Container Crisis
Bloomberg, February 1, 2021
Ecuador's President Says Biden's Democracy Agenda Should Start with Latin America
Miami Herald, January 31, 2021
Suga Says Japan Can Lead World on Multilateralism
The Straits Times, January 30, 2021
Report: Mexican Economy Shrinks 8.5% in 2020
ABC News, January 29, 2021
To Counter China's Rise, the U.S. Should Focus on Xi
Politico, January 28, 2021
Pandemic Spending Boosts Global Government Debt to 98% of Economic Output, IMF Says
The Wall Street Journal, January
EU to End Tariffs on $3.4 Billion Goods If U.S. Lifts Metal Duty
Bloomberg, January 27, 2021
Truckers Shun U.K. Ports to Avoid Brexit Red Tape
The New York Times, January 27, 2021
World's Longest Undersea Rail Tunnel Back on Agenda in Estonia
Bloomberg, January 25, 2021
To the Diplomats Who Risked Their Lives to Save Jews, We Say Thank You
The Jewish News of Northern California, January 22, 2021
The Longer Telegram: Toward A New American China Strategy
Atlantic Council, January 2021
National Edition – available for complimentary further distribution.


CalChamber Policy Briefings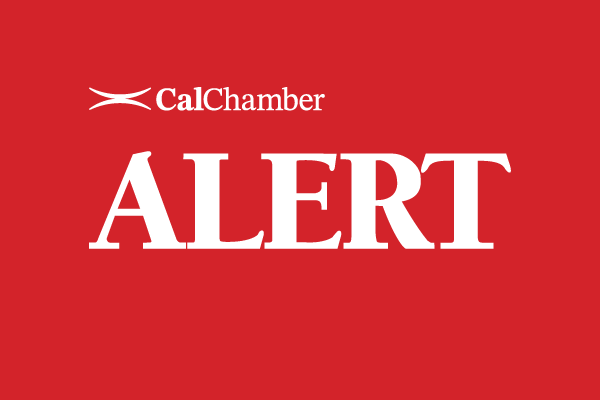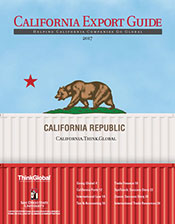 The California Export Guide is published by ThinkGlobal Inc. in partnership with the Center for International Business Education and Research (CIBER) at San Diego State University. The guide provides expert advice and information for exporters.



You can view the entire
Trade Update on our website.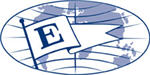 President's Export Award Recipient
Visit CalChamber.com/International for export/import information, trade stats, trade policy, FAQs and more.

Upcoming Events:

Webinar - Japan's Changing Role in Asia: Opportunities and Challenges
2/8/2021

Webinar: Power Sector Opportunities in South Africa – Part II: Gas and Municipal Power Opportunities
2/16/2021

Webinar – Diplomacy Matters: California Leading the Way
2/17/2021

Webinar - BIS EXPORT CONTROLS
2/17/2021

Taiwan Trade Shows 2021
3/01/2021 - 10/30/2021

Cyber Security Trade Mission to South America
3/1/2-2021 - 3/8/2021

2021 Smart City Summit & Expo, Taiwan
3/23/2021 – 3/26/2021

Cyber Security Business Development Mission to India
04/19/2021 – 04/23/2021




2021 NADEC Virtual EXPORT CONFERENCE
5/26/2021 – 5/27/2021
2021 SelectUSA Investment Summit
6/6/2021 – 6/9/2021

Expo Dubai 2021
10/1/2021 – 3/31/2021

12th World Chambers Congress: Dubai 2021
11/23/2021 - 11/25/2021


California Coalition
for Free Trade
A broad-based group of companies and business organizations working to secure a national free trade agenda.
Join or Learn More
Resources:
California Congressional
Delegation Pictorial Roster
California Congressional
Committee Assignments
California Legislative Pictorial Roster

International Job Positions

Trade Promotion Opportunities

PODCAST: The Trade Guys, Center for Strategic and International Studies

PODCAST: Global Translations, Politico
Federal Government:

The White House

Agency Review Teams

The U.S. Senate

The U.S. House of Representatives

U.S. State Department

U.S. Department of Commerce

U.S. Trade Representative

U.S. Small Business Administration

Export-Import Bank of the U.S.
State Government:
Governor

California State Senate

California State Assembly

California Department of Finance


GO-Biz Monthly International Trade Newsletter




Free eNewsletters
Receive free eNewsletters to help keep you up to date on the laws affecting you and your business. To subscribe to any of the newsletters, visit this link.

Connect with CalChamber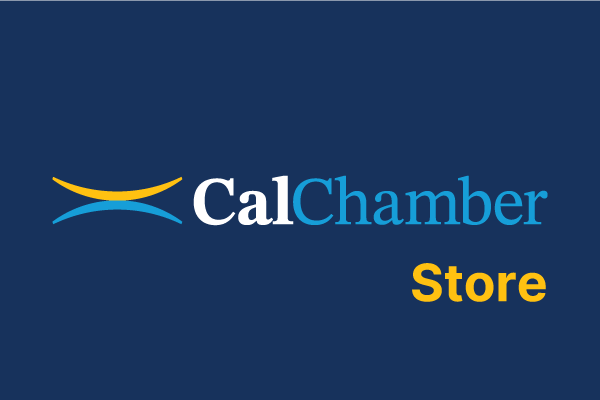 Susanne Stirling, Vice President International Affairs

Nikki Ellis, Assistant, International Affairs
Note: This email is being sent to members of the CalChamber Council for International Trade; CalChamber members with international interests; local, binational and American chambers of commerce abroad; the consular corps; California congressional delegation, selected U.S. and California government officials; and representatives of business and trade associations.

In addition, a National edition is available for distribution.
If you would like to be added to the subscriber list for this free e-newsletter, please click here.
To unsubscribe from Trade Update,
please email us.
1215 K Street, Suite 1400
Sacramento, CA 95814
916 444 6670
www.calchamber.com/international international@calchamber.com