Tuesday, March 31, 2020
Featured Headlines
CalChamber Companies in the News
Serving Our Communities in Uncertain Times
Blue Diamond Growers, March 30, 2020
Boeing Assists with COVID-19 Recovery and Relief Efforts:
Will Produce Face Shields for Health Care Workers, Offer Use of Cargo Carrier
Boeing Mediaroom, March 27, 2020
California Businesses Retool and Donate to Help Fight Coronavirus (COVID-19)
CalChamber, March 27,2020
Coronavirus: Anheuser-Busch to Make, Distribute Hand Sanitizer
MSN, March 24, 2020
Trade Policy
From the White House
Memorandum on Delegation of Certain Functions and Authorities Under the National Defense Authorization Act for Fiscal Year 2020
March 31, 2020
Remarks by President Trump in a Meeting with Supply Chain Distributors on COVID-19
March 29, 2020
Statement by the President: Coronavirus Aid, Relief, and Economic Security Act (CARES Act)
March 27, 2020
President Donald J. Trump Is Providing Economic Relief to American Workers, Families, and Businesses Impacted by the Coronavirus
March 27, 2020
U.S. Department of Commerce
Statement from Secretary of Commerce Wilbur Ross on President Donald J. Trump's Signing of the CARES Act
March 27, 2020
Department of Commerce Extends Public Comment Period for Input on Huawei Temporary General License Extensions
March 25, 2020
From the U.S. Small Business Administration
From the U.S. Trade Representative
From the U.S. Department of State
The United States Is Leading the Humanitarian and Health Assistance Response to COVID-19
March 27, 2020
U.S. Foreign Assistance in Response to the COVID-19 Pandemic
March 26, 2020
From the World Trade Organization
Agency Chiefs Issue Joint Call to Keep Food Trade Flowing in Response to COVID-19
March 31, 2020
DG Azevêdo Welcomes G20 Ministers' Commitment to Notify WTO of COVID-19 Related Trade Measures
March 30, 2020
DG Azevêdo Welcomes G20 Pledge on COVID-19 Response and Economic Recovery
March 26, 2020
WTO Members Continue Efforts to Advance Agriculture Negotiations Despite COVID-19 Crisis
March 26, 2020
DDG Wolff: COVID-19 Crisis Calls for "Unprecedented Level" of International Cooperation
March 26, 2020
Trade Agreements
Hong Kong-ASEAN Free Trade Agreement, Investment Agreement to Take Effect for Philippines in May
XinhuaNet, March 31, 2020
China Trade Deal Holding Up Despite Strains, U.S. Says
The Washington Times, March 30, 2020
EU-Vietnam: Council Gives Final Green Light to Free Trade Agreement
Council of the European Union, March 30, 2020
Joint Ministerial Statement by Australia, Brunei Darussalam, Canada, Chile, and the Republic of the Union of Myanmar, New Zealand and Singapore Affirming Commitment to Ensuring Supply Chain Connectivity Amidst the COVID-19 Situation
The Government of Singapore, March 25, 2020
The U.S. Needs an Urgent Medical Care FTA with China
China Briefing, March 25, 2020
Cheap U.S. Corn Lures Chinese Buyers Seeking American Grain
American Journal of Transportation, March 25, 2020
USDA, USTR Cite Progress on Farm Provisions of U.S.-China Trade Deal
Reuters, March 24, 2020
Ideas for US-India Cooperation on Trade in the Health Sector in the Time of COVID-19
The Atlantic Council, March 24, 2020
Cambodia, Russia to Increase Bilateral Trade, Looking at FTA
ASEAN Briefing, March, 24, 2020
Federal
Fed to Launch New Lending Facility for Foreign Central Banks
The Wall Street Journal, March 31, 2020
Coronavirus Shows U.S. Too Dependent on Cheap Medical Imports, USTR Says
Fox Business, March 30, 2020

Trump, Congress Agree on $2 Trillion Virus Rescue Bill
The Associated Press, March 24, 2020
Coronavirus (COVID-19) Update: FDA Takes Action to Increase U.S. Supplies Through Instructions for PPE and Device Manufacturers
U.S. Food and Drug Administration, March 24, 2020
California
Port of Long Beach's Cordero Says Port Coping with an "Unprecedented Crisis"
American Journal of Transportation, March 31, 2020
Port of LA's Seroka Outlines Efforts to Protect Workers and Keep Port Operational
American Journal of Transportation, March 26, 2020
Trump, Congress Agree on $2 Trillion Virus Rescue Bill
The Associated Press, March 24, 2020
Gavin Newsom Signed 11 Executive Orders. Here's What They Do About the Coronavirus
The Sacramento Bee, March 24, 2020
More International Articles
COVID-19 Updates
California Coronavirus COVID-19 Response
Google's COVID‑19 Information & Resources
John's Hopkins Coronavirus Resource
Center with COVID-19 Interactive Map
Tracking the Spread of the
Coronavirus Outbreak in the U.S.
Bloomberg, March 2020
COVID-19 Tracker
Channel News Asia, March 2020
Global Dashboard on COVID-19 Government Policies
U.S. Chamber of Commerce
---
China Reveals 1,541 Symptom-Free
Virus Cases Under Pressure
Bloomberg, March 31, 2020
Coronavirus May Cause Global Food Shortages as Panic Buying and Export Curbs Hit Supply
South China Morning Post, March 30, 2020
Mexico Declares Health Emergency
as Coronavirus Death Toll Rises
Reuters, March 30, 2020
Tokyo Governor Calls for Fewer Outings,
Says State of Coronavirus Emergency Up to PM
Reuters, March 29, 2020
In Singapore, Quarantine Comes
with Sea View, Room Service
Bloomberg, March 28, 2020
Trade Impact Is Worse Than 2008 Crisis,
Says WTO Director General
Bloomberg, March 27, 2020
Apple Releases New COVID-19 App
and Website Based on CDC Guidance
Apple Newsroom, March 27, 2020
G-20 To Hold Emergency Virtual
Summit on Coronavirus Response
The Hill, March 25, 2020
EU States Need 10 Times
More Coronavirus Equipment
Reuters, March 25, 2020
Trudeau Wins Opposition Backing
for $57 Billion Virus Aid Package
Bloomberg, March 25, 2020
Canada Turns Inward as Pandemic Surges
Within and Beyond Its Borders
Politico, March 25, 2020
Global Rush for Trump-Backed Virus
Drug Sparks India Export Ban
American Journal of Transportation, March 25, 2020
Coronavirus Triggers Record Drops
in U.S., European Business Activity
The Wall Street Journal, March 24, 2020
China's March Factory Outlook Jumps as Global Threat Looms
Bloomberg, March 30, 2020
Covid-19: India Asks FTA Partners to Temporarily Allow Imports Without Certificate of Origin
The Economic Times, March 30, 2020
G20 Ministers Agree to Keep Markets Open, Tackle Pandemic Supply Disruptions
Reuters, March 29, 2020
Virus Force Europeans to Ask: How United Do We Want to Be
The Associated Press, March 29, 2020
Coronavirus Crisis Puts China's 'Year of Europe' on Hold Amid Growing Unease
South China Morning Post, March 28, 2020
Brexit Is Not Immune to Coronavirus
Brookings Institute, March 26, 2020
S&P Cuts Mexico, Pemex Ratings as Coronavirus Bites
Reuters, March 26, 2020
China's Xi Offers Trump Help in Coronavirus Fight as Wuhan Reopens to Traffic
Reuters, March 26, 2020
European Union Finance Ministers Deadlock on Coronavirus Economic Strategy
Politico, March 24, 2020
EU Fires Warning Shot at China in Coronavirus Battle of the Narratives
South China Morning Post, March 24, 2020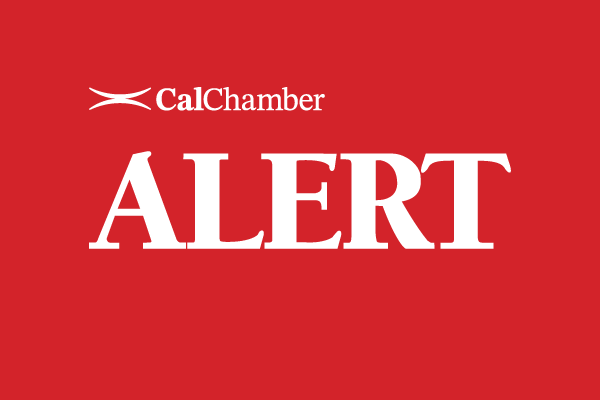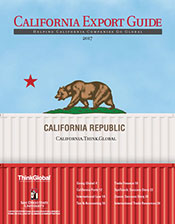 The California Export Guide is published by ThinkGlobal Inc. in partnership with the Center for International Business Education and Research (CIBER) at San Diego State University. The guide provides expert advice and information for exporters.



You can view the entire
Trade Update on our website.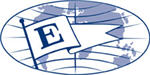 President's Export Award Recipient
Visit CalChamber.com/International for export/import information, trade stats, trade policy, FAQs and more.

Upcoming Events:
CANCELED - STEP: FIDAE Show
3/31/2020 - 4/5/2020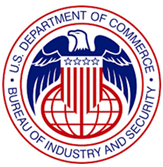 CANCELED - 14th Annual BIS Export Control Policy Forum
4/1/2020

WEBINAR: The U.S. Government and Private Sector Initatives to counter COVID_19

Exporting Mechanics Webinar Series II: ACE Export Reports for Compliance
4/14/2020

WEBINAR - Business Opportunities in Trinidad & Tobago
4/7/2020

WEBINAR: Impact of COVID-19 on Shipping
4/8/2020

CANCELED - Discover Indo Pacific Business Opportunities
4/20/2020 - 4/27/2020

POSTPONED - Hannover Messe Trade Shows
4/20/2020 - 4/24/2020

POSTPONED:: 94th Annual World Trade Week
5/5/2020

WEBINAR: Introduction to the Bureau of Industry and Security (BIS) and Export Basics
5/5/2020

WEBINAR - Opportunities in Turkey's Automotive Sector
5/6/2020

WEBINAR: License Exceptions for "600 Series"
5/7/2020

WEBINAR: Office of Foreign Asset Control
5/14/2020

Developing a Corporate Export WEBINAR: Management and Compliance Program (EMCP)
5/19/2020

WEBINAR: Export Controls at Trade Shows
5/21/2020



POSTPONED :Select LA Investment Summit
5/27/2020

U.S Commercial Service: Women's Global Trade Empowerment Forum
5/27/2020

WEBINAR: Deemed Exports
5/27/2020

WEBINAR: Exporter Readiness Requirements for CMMC/NIST
6/2/2020

WEBINAR: Foreign Corrupt Practices Act
6/4/2020

WEBINAR: Site Visits, Enforcement Actions and Voluntary Disclosures
6/9/2020

2020 SelectUSA Investment Summit
6/1/2020 - 6/3/2020

Construction Indonesia 2020 - Construction and Concrete Show
9/16/2020-9/18/2020

Select LA Investment Summit
9/17/2020



94th Annual Trade Week
9/22/2020

China International Import Expo (CIIE)
11/5/2020

12th World Chambers Congress: Dubai 2021
2/23/2021




California Coalition
for Free Trade
A broad-based group of companies and business organizations working to secure a national free trade agenda.
Join or Learn More
Resources:
California Congressional
Delegation Pictorial Roster
California Congressional
Committee Assignments
California Legislative Pictorial Roster

International Job Positions

Trade Promotion Opportunities
Federal Government:
The White House

The U.S. Senate

The U.S. House of Representatives

U.S. State Department

U.S. Department of Commerce

U.S. Trade Representative
State Government:
Governor

California State Senate

California State Assembly

California Department of Finance





Free eNewsletters
Receive free eNewsletters to help keep you up to date on the laws affecting you and your business. To subscribe to any of the newsletters, visit this link.

Connect with CalChamber
Note: This email is being sent to members of the CalChamber Council for International Trade; CalChamber members with international interests; local, binational and American chambers of commerce abroad; the consular corps; California congressional delegation, selected U.S. and California government officials; and representatives of business and trade associations.

If you would like to be added to the subscriber list for this free e-newsletter, please click here.
To unsubscribe from Trade Update,
please email us.
1215 K Street, Suite 1400
Sacramento, CA 95814
916 444 6670
www.calchamber.com/international international@calchamber.com