Tuesday, November 19, 2019
Featured Headlines
CalChamber Companies in the News
Lockheed Martin Honors Three Wounded Veterans Through Scholarship Program
Lockheed Martin, November 14, 2019
Bain & Company's Michael Garstka, Walter Sinn Named
to Consulting Magazine's Global Leaders in Consulting List
Bain & Company, November 14, 2019
PepsiCo is Selected by Carnival Cruise Lines as Preferred
Beverage Partner
November 13, 2019
Boeing Surges Most Since June on Optimism Over Max Comeback
American Journal of Transportation, November 11, 2019
Trade Policy
From the White House
President Donald J. Trump Announces Intent to Nominate Individuals
to Key Administration Posts (Including European and Asian Development Banks)
November 18, 2019
From the U.S. Department of Commerce
U.S. Department of Commerce Extends Huawei Temporary
General License
November 18, 2019
Secretary of Commerce Wilbur Ross Leads Business Executives Across the Indo-Pacific
November 14, 2019
America Welcomes the World's Business:
Registration Now Open for the 2020 SelectUSA Investment Summit
November 12, 2019
From the U.S. Trade Representative
United States and South Korea Reach Agreement on Guaranteed Market Access for American Rice
November 19, 2019
Generalized System of Preferences (GSP): Notice Regarding a Hearing
for Country Practice Reviews of Nine Countries
November 19, 2019
American Poultry Farmers Regain Access to China
November 14, 2019
Brazil's Implementation of Tariff Rate Quota for Wheat a Win
for American Farmers
November 14, 2019
Notice of Product Exclusions:
China's Acts, Policies, and Practices Related to Technology Transfer, Intellectual Property, and Innovation
Federal Register, November 13, 2019
From the U.S. Department of State
U.S. Partnership with the African Union
November 15, 2019
7th Annual AUC – U.S. High-Level Dialogue Joint Communique
November 15, 2019
United States and Japan Bilateral Policy Planning
November 15, 2019
Under Secretary Krach Advances Global Economic Security
at Indo-Pacific Business Forum
November 12, 2019
From the World Trade Organization
Goods Barometer Suggests World Trade to Remain Below Trend
as Tensions Take Toll
November 18, 2019
Global Trade Umpire: The Next Casualty of Trump's Tariff War
Reuters, November 18, 2019
Businesses Want More Transparent and Predictable Services Regulations — DG Azevêdo
November 14, 2019
DDG Wolff:
"There is a Proven Correlation Between Peace and Open Trade"
November 13, 2019
Trade Agreements
Japan Lower House Passes U.S. Trade Deal Sought by Trump
Bloomberg, November 19, 2019
Singapore and EU Ready to Activate Free Trade Agreement
Prensa Latina, November 16, 2019
Can UK Get 'Super Canada-Plus' Trade Deal with EU by End of 2020?
The Guardian, November 12, 2019
Britain in the Trans-Pacific Partnership After Brexit?
The Diplomat, November 12, 2019
NZ Strikes Deal on China FTA Upgrade After Years of Talks
Radio New Zealand, November 4, 2019
Federal
Stocks Climb to Record Highs on Growing Trade Optimism
The Washington Post, November 15, 2019
U.S. Farm Finances Worsen Despite Trump's Trade War Aid
Los Angeles Times, November 14, 2019
Tariffs, Trade War Threaten U.S. Jobs and Economy: New Study and Digital Map Show the Potential Cost of Tariffs to Jobs, Income and Tax Revenue for Every U.S. State and Congressional District
The Port of Los Angeles, November 12, 2019
U.S. Secretary of Transportation Chao Announces $900 Million
Historic Investment in American Infrastructure
American Journal of Transportation , November 12, 2019
California
Tourism Sector Up:
Visitors Spend Record $140 Billion on Travel in California
California Chamber of Commerce, November 19, 2019
California Remains the Top U.S. Destination for Foreign Students,
yet Enrollment is Slipping
Los Angeles Times, November 18, 2019
California Unemployment Hits Record-Low 3.9%,
but Slowdown Could Loom
San Francisco Chronicle, November 15, 2019
More International Articles
China
Without a China Trade Deal,
the U.S. Will Hike Tariffs
Reuters, November 19, 2019
Negotiating Trade Deals with China
Cato Institute, November 17, 2019
China, U.S. Had 'Constructive' Phone Call on Trade
Reuters, November 16, 2019
China Lifts 4-Year Ban on U.S. Chicken
The Wall Street Journal, November 15, 2019
U.S.-China Trade Talks Hit
Snag Over Farm Purchases
The Wall Street Journal, November 14, 2019
China's Investment Growth Slows to a Record Low
Bloomberg, November 13, 2019
Sour Grapes: Trade War Puts
Cork in U.S. Wine Sales to China
The Associated Press, November 13, 2019
The U.S., China, and Europe:
A Conversation with Chairman Risch
Center for Strategic and International Studies, November 12, 2019
Little Impact on Korea's Economy from Japan Trade Spat
American Journal of Transportation, November 18, 2019
For the U.S., Vietnam Is a Friend in Need
The Japan Times, November 18, 2019
Brazil Deepens China Ties in About-Face
The Wall Street Journal, November 15, 2019
Australia and Others Ask for Brexit Trade Compensation
BBC, November 15, 2019
Japan's Economic Growth Falls Sharply as Exports Slow
The New York Times, November 13, 2019
Reinventing the Trading Nation:
Japan, the United States and the Future of Asia-Pacific Trade
The Brookings Institute, November 2019
Don't Destroy What Makes America Great
The Chicago Tribune, November 14, 2019
EU's East Succumbs to Chills Afflicting Global Economy
Bloomberg, November 12, 2019
Asia's 'Mini Chinas' Struggle to Capitalize on the U.S. Trade War
American Journal of Transportation, November 11, 2019
U.S., Chile Discuss Co-Hosting APEC Summit in U.S. in January
The New York Times, November 8, 2019
Share Trade Update: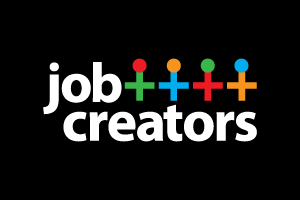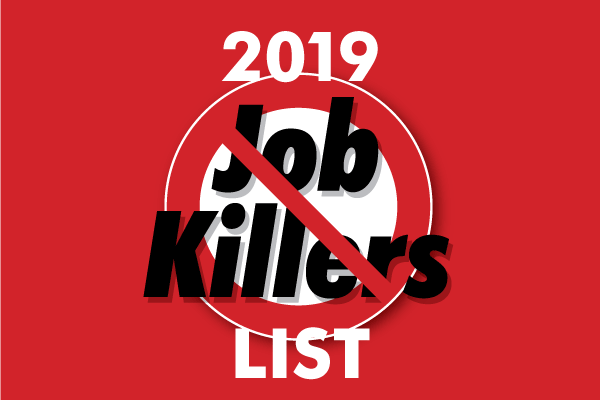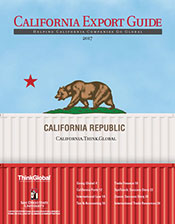 The California Export Guide is published by ThinkGlobal Inc. in partnership with the Center for International Business Education and Research (CIBER) at San Diego State University. The guide provides expert advice and information for exporters.



You can view the entire
Trade Update on our website.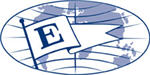 President's Export Award Recipient
Visit CalChamber.com/International for export/import information, trade stats, trade policy, FAQs and more.

Upcoming Events:
What Global Entrepreneurship looks like in the North State
11/21/2019

Exporting Mechanics Webinar Series II: ECCN Classification Numbers
12/10/2019

WIT-LA's WIT-mas Around the World
12/11/2019

Exporting Mechanics Webinar Series II: Commodity Jurisdiction
1/14/2019

U.S. Dept. of Commerce Certified Trade Mission to India - U.S. Electrical & Electronics
1/16/2019

Exporting Mechanics Webinar Series II:Cultural Sensitivity Program
3/10/2019

2nd Medical Device Research and Development Summit (MDR&R)
3/23/2020

Exporting Mechanics Webinar Series II: ACE Export Reports for Compliance
4/14/2019

2020 SelectUSA Investment Summit
6/1/2020 - 6/3/2020
California Coalition
for Free Trade
A broad-based group of companies and business organizations working to secure a national free trade agenda.
Join or Learn More

Resources:
California Congressional
Delegation Pictorial Roster
California Congressional
Committee Assignments
California Legislative Pictorial Roster
Federal Government:
The White House

The U.S. Senate

The U.S. House of Representatives

U.S. State Department

U.S. Department of Commerce

U.S. Trade Representative
State Government:
Governor

California State Senate

California State Assembly

California Department of Finance




California STEP Grant FY 2018




Free eNewsletters
Receive free eNewsletters to help keep you up to date on the laws affecting you and your business. To subscribe to any of the newsletters, visit this link.

Connect with CalChamber
Note: This email is being sent to members of the CalChamber Council for International Trade; CalChamber members with international interests; local, binational and American chambers of commerce abroad; the consular corps; California congressional delegation, selected U.S. and California government officials; and representatives of business and trade associations.

If you would like to be added to the subscriber list for this free e-newsletter, please click here.
To unsubscribe from Trade Update,
please email us.
1215 K Street, Suite 1400
Sacramento, CA 95814
916 444 6670
www.calchamber.com/international international@calchamber.com