Tuesday, October 22, 2019
Featured Headlines
CalChamber Companies in the News
T-Mobile and the T-Mobile Foundation to Donate $1 Million
and Volunteer Hours to More Than 120 Nonprofits
Through Regional Grants Program
T-Mobile, October 21, 2019
Honda Auctions Two Rare Motorcycles
to Benefit Pediatric Brain Tumor Foundation
Honda, October 21, 2019
Boeing Digital and Supply Chain Services Agreements
Support Strong Services Growth in Europe
Boeing, October 16, 2019
PepsiCo Kicks Off Month-Long Global Volunteering Event
To Distribute More Than 1.1 Million Nutritious Meals
For Those In Need & Support Local Communities
PepsiCo, October 8, 2019
Trade Policy
From the White House
Statement from President Donald J. Trump
Regarding the Enthronement Ceremony of Their Majesties
the Emperor and Empress of Japan
October 22, 2019
President Trump's Historic Deregulation Is Benefitting All Americans
October 21, 2019
President Donald J. Trump Announces Intent to Nominate
and Appoint Individuals to Key Administration Posts
(Including Ambassador to Brazil)
October 16, 2019
From the U.S. Department of Commerce
Remarks by Commerce Secretary Wilbur L. Ross
at the Space Startup Summit
October 21, 2019
U.S. Department of Commerce Continues Suspended
Antidumping Investigation of Fresh Tomatoes from Mexico
and Issues Final Affirmative Determination of Dumping
October 21, 2019
U.S. Department of Commerce Finds Dumping of Imports
of Mattresses from China
October 18, 2019
U.S. Department of Commerce Further Tightens Cuba Sanctions
October 18, 2019
Remarks by Commerce Secretary Wilbur L. Ross at the Launch
of the U.S.-Kuwait Business Council
October 18, 2019
Ten Cybersecurity Tips for Small Businesses
October 18, 2019
Secretary of Commerce Travels to the United Kingdom, Asia, and
Australia to Advocate for American Workers
October 17, 2019
Serving Up Seafood:
National Seafood Month
October 17, 2019
Trade Remarks By Secretary Wilbur Ross at the Federalist Society
October 15, 2019
From the U.S. Department of State
U.S. Delegation to Our Ocean 2019
October 21, 2019
The United States and the United Kingdom Host
16th International Strategic Trade Controls and Border Security Conference in Edinburgh
October 21, 2019
Secretary Michael R. Pompeo With NATO Secretary General
Jens Stoltenberg
October 18, 2019
Korea Special Measures Agreement Negotiations October 22-24
October 18, 2019
Department of State Announces Online Publication
of 2018 Digest of United States Practice in International Law
October 16, 2019
From the World Trade Organization
New Rules of Origin Initiative to Help Firms
Better Utilize Trade Preferences
October 17, 2019
DG Azevêdo:
We're in Danger of Forgetting the Lessons from Bretton Woods
October 17, 2019
General Council Elects Chair for 12th Ministerial Conference
October 16, 2019
Trade Agreements
India Minister Says Trade Pact Differences with U.S. Broadly Resolved
Reuters, October 21, 2019
Georgia President Eyes Free Trade Agreement with Japan
Kyodo News, October 21, 2019
The United States-Japan Trade Deal Should Be A Wake-Up Call
for Canada
The Globe and Mail, October 20, 2019
Thailand Says 'Good Feeling' Over China-Backed Trade Pact
Reuters, October 18, 2019
U.S. Slaps New Tariffs On European Wine, Whiskey, Planes
and Much More
CBS News, October 18, 2019
Indonesia and Australia Close In On Historic Free Trade Agreement
The Australian Financial Review, October 18, 2019
Japan Estimates U.S. Trade Deal Will Boost GDP
By 0.8% Over 10-20 Years
Reuters, October 17, 2019
Britain Aiming for Ambitious Free Trade Deal with EU
Reuters, October 17, 2019
China, Mauritius Sign Free Trade Agreement
XinhuaNet, October 17, 2019
'Special Relationship' Won't Guarantee UK-US Trade
BBC, October 16, 2019
Trump Must Go Back to TPP To Get A Good Deal with China
The Australian Financial Review, October 16, 2019
Federal
Readout from EXIM Chairman Kimberly Reed's Meeting
with Egyptian Prime Minister Moustafa Madbouly
Export-Import Bank of the U.S., October 16, 2019
Lawmakers Blast Administration for Tech Shield in Trade Deal
The New York Times, October 16, 2019
California
Governor Newsom Signs New 2020 Employment Laws
CalChamber, October 17, 2019
California Remains Top TV Filming Destination According to FilmLA Report
The Hollywood Reporter, October 16, 2019
More International Articles
China
U.S. Not Out to 'Decouple' From China,
Defense Official Says in Beijing
Reuters, October 21, 2019
China Will Keep Door Open to Foreign Investment,
Global Industry Despite Trade Tensions
Reuters, October 21, 2019
China Seeks $2.4 Billion in Sanctions
Against U.S. in Obama-Era Case
Reuters, October 21, 2019
Ambassador Defends New Requirement
That China's Diplomats Report Meetings in the U.S.
NPR, October 21, 2019
China Reiterates US Must Lift All Tariffs
to End Trade War, But Beijing Open
to Partial Interim Deal
South China Morning Post, October 17, 2019
U.S., Chinese Teams Working
on Phase 1 Trade Deal Text
Reuters, October 16, 2019
U.S. House Okays Hong Kong Human Rights and Democracy Act as Beijing Strongly Condemns Move
South China Morning Post, October 16, 2019
Uncertainty Clouds China's Commitment
to U.S. Farm Purchases
The Wall Street Journal, October 16, 2019
Trudeau Overcomes Scandals to Win Second Term in Canada Vote
Bloomberg, October 21, 2019
Fallout From Trump's Trade Wars Felt By Economies Around the World
Reuters, October 19, 2019
IMF Steering Committee Agrees Trade Tensions
Must Be Resolved, WTO Reformed: Drafts Communique
Reuters, October 18, 2019
From Olive Growers to Winemakers, Small Firms in Europe
Are Bracing for $7.5 Billion in US Tariffs
CNBC, October 16, 2019
China's 2019 Growth Rate Again Cut By IMF as US Trade War,
Brexit Leaves World Economy in 'Precarious' Position
South China Morning Post, October 15, 2019
With a New Free Trade Area and Its $3 Trillion Combined GDP,
Africa Expects Business To Flourish, South African President Says
Forbes, October 15, 2019
Asia Shares Mixed as Optimism Over China-US Trade Deal Fades
Miami Herald, October 15, 2019
Share Trade Update: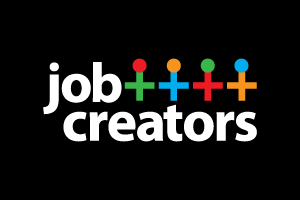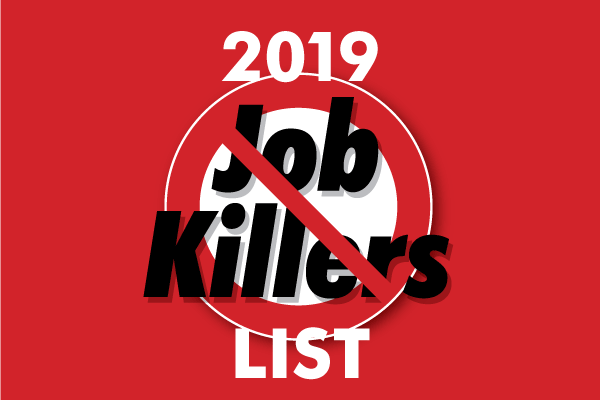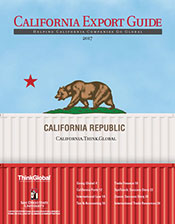 The California Export Guide is published by ThinkGlobal Inc. in partnership with the Center for International Business Education and Research (CIBER) at San Diego State University. The guide provides expert advice and information for exporters.



You can view the entire
Trade Update on our website.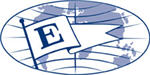 President's Export Award Recipient
Visit CalChamber.com/International for export/import information, trade stats, trade policy, FAQs and more.

Upcoming Events:
U.S.-U.A.E Business Council Trade Mission to the UAE
10/21/2019 - 10/23/2019

FintechTalk
10/23/2019

Global Trade in a Changing World
10/24/2019

Business Opportunities in the Dominican Republic Webinar
10/31/2019



IrelandCon - The Ireland Conference
11/1/2019





GetGlobal
11/5/2019 - 11/7/2019

China International Import Expo (CIIE)
11/5/2019 - 11/10/219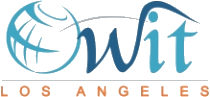 WIT-LA Global Trade Awards Gala - Honoring Our Own Mrs. Susanne Stirling!
11/7/2019

Hong Kong International Wine & Spirits Fair 2019
11/7/2019 - 11/9/2019

Exporting Mechanics Webinar Series II: Duty Drawback and Refunds
11/12/2019

Exporting Mechanics Webinar Series II: ECCN Classification Numbers
12/10/2019

U.S. Dept. of Commerce Certified Trade Mission to India - U.S. Electrical & Electronics
1/16/2019

2nd Medical Device Research and Development Summit (MDR&R)
3/23/2020

2020 SelectUSA Investment Summit
6/1/2020 - 6/3/2020
California Coalition
for Free Trade
A broad-based group of companies and business organizations working to secure a national free trade agenda.
Join or Learn More

Resources:
California Congressional
Delegation Pictorial Roster
California Congressional
Committee Assignments
California Legislative Pictorial Roster
Federal Government:
The White House

The U.S. Senate

The U.S. House of Representatives

U.S. State Department

U.S. Department of Commerce

U.S. Trade Representative
State Government:
Governor

California State Senate

California State Assembly

California Department of Finance




California STEP Grant FY 2018




Free eNewsletters
Receive free eNewsletters to help keep you up to date on the laws affecting you and your business. To subscribe to any of the newsletters, visit this link.

Connect with CalChamber
Note: This email is being sent to members of the CalChamber Council for International Trade; CalChamber members with international interests; local, binational and American chambers of commerce abroad; the consular corps; California congressional delegation, selected U.S. and California government officials; and representatives of business and trade associations.

If you would like to be added to the subscriber list for this free e-newsletter, please click here.
To unsubscribe from Trade Update,
please email us.
1215 K Street, Suite 1400
Sacramento, CA 95814
916 444 6670
www.calchamber.com/international international@calchamber.com