Tuesday, May 22, 2018
World Trade Commentary
The World Trade Week concept was started in
1926 and first observed in 1927 in Southern
California. World trade significantly contributes to
the nation's economy and has developed a vast
new horizonfor America's businesses. In 1935,
President Franklin Delano Roosevelt officially
proclaimed World Trade Week as a national
observance by the U.S. Government and
selected the third week in May each year
which includes May 22, National Maritime Day.
As the Trump administration and the 115th Congress now are into their second year, the California Chamber of Commerce continues to communicate its international trade priorities and support for working together to secure a national free trade agenda. The designation of World Trade Week each year provides an opportunity to acknowledge the importance of global trade—the regular attacks notwithstanding—and the economic advances that international commerce makes possible.
Promoting Trade a Priority
California's economy is more diversified than ever, and the state's prosperity is tied to exports and imports of both goods and services by California-based companies, to exports and imports through California's transportation gateways, and to inflows and outflows of human and capital resources.
Accordingly, promoting the ability of California companies to compete more effectively in foreign markets continues to be a high priority for the CalChamber, along with attracting foreign business to the state.
In 2017, California exports amounted to $171.93 billion, an increase from the 2016 total of $163.6 billion, according to the U.S. Department of Commerce. California maintained its perennial position as a top exporting state, accounting for 11% of total U.S. exports in 2017.
Trade Agreements
Trade agreements (the U.S. has 20) ensure that the United States may continue to gain access to world markets, which will result in an improved economy and additional employment of Americans.
The CalChamber urges support of these trade agreements that will continue to keep U.S. and California businesses competitive. Although the recent trend has been to regional trade agreements, the CalChamber will also be supportive of bilateral trade agreements.
2018 Priority Issues
Trans-Pacific Relations
During the last decade, growth in U.S. exports to Asia has lagged behind overall export growth. The United States is gradually losing market share in trade with Asian countries, which have negotiated more than 160 trade agreements among themselves, while the United States has signed only three (with South Korea, Singapore and Australia).
In March, the United States and South Korea announced an agreement in principle on the general terms of amendments and modifications to the U.S.-Republic of Korea Free Trade Agreement (KORUS). The CalChamber has reaffirmed our support for the agreement.
Earlier in March, 11 Pacific Rim countries signed the revised Trans-Pacific Partnership (TPP-11). The updated pact, finalized just more than a year after U.S. withdrawal left its fate in question, retains all the tariff reductions and eliminations from the original version signed in 2016 by the 11 nations and the United States. TPP-11 suspends 22 other provisions, including some intellectual property rules.
The TPP-11 will reduce tariffs in countries that together amount to more than 13% of the global economy—a total of $10 trillion in gross domestic product. Even without the United States, the deal will span a market of nearly 500 million people, making it one of the world's largest trade agreements.
The TPP-11 will take effect after at least six countries have approved it. President Donald Trump also has recently expressed interest in rejoining TPP-11 after his top trade priorities have been accomplished.
The CalChamber certainly would consider supporting new bilateral and multilateral free trade agreements in the Pacific region; however, the larger Pacific picture needs to be assessed for trade, investment, geo-political and strategic implications.
Trans-Atlantic Relations
The CalChamber is supportive of Europe and the United States continuing trade talks. In the interim, it may be that a U.S.-United Kingdom Free Trade Agreement is negotiated. The UK must exit from the EU before it can negotiate new agreements.
The CalChamber certainly would consider supporting such a new bilateral free trade agreement.
The Americas
Now that the renegotiation of the North American Free Trade Agreement (NAFTA) is well underway, the CalChamber urges a quick and efficient process, and one that does not hinder ongoing trade and investment among the three NAFTA members, who must be kept united in the same end-goal of a successful renegotiation.
The CalChamber's long-standing support for NAFTA is based upon an assessment that it serves the employment, trading and environmental interests of California and the United States, as well as Canada and Mexico, and is beneficial to the business community and society as a whole.
NAFTA has been beneficial for U.S. industries, agricultural enterprises, farmers, ranchers, energy companies and automakers. The renegotiation of NAFTA must recognize the gains achieved and ensure that U.S. trade with Canada and Mexico remains strong and without interruption.
Export-Import Bank of the United States
Although an overwhelming majority in Congress voted to fully reauthorize the CalChamber-supported Export-Import Bank of the United States in December 2015, the appointed members have been on "political hold" in the U.S. Senate. This leaves the Ex-Im Bank Board without a quorum, and unable to approve transactions of more than $10 million.
The drop in authorizations represents numerous lost opportunities for U.S. businesses—large and small—and their workers. With economic growth and job creation the top priorities for the United States, Ex-Im has an important role to play, and it is hoped this issue will come to a resolution in Congress in 2018.
---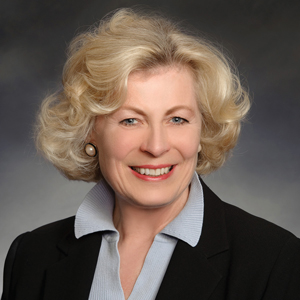 Susanne T. Stirling is vice president of international affairs for the California Chamber of Commerce,

www.calchamber.com/international.
Share Trade Update: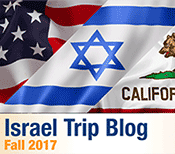 Israel Trip Blog - Fall 2017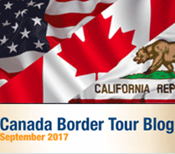 Canada Border Tour Blog - Sep. 2017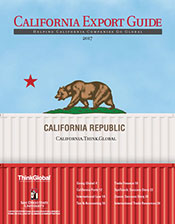 The California Export Guide is published by ThinkGlobal Inc. in partnership with the Center for International Business Education and Research (CIBER) at San Diego State University. The guide provides expert advice and information for exporters.
You can view the entire
Trade Update on our website.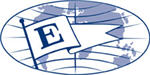 President's Export Award Recipient
Visit CalChamber.com/International for export/import information, trade stats, trade policy, FAQs and more.



CalChamber Supports All Measures on June 2018 Ballot
CalChamber, April 3, 2018
Upcoming Events:
CalChamber International Forum
5/23/2018

21st Annual International Business Luncheon
5/24/2018

ExporTech Los Angeles
06/19/2018

Startup Lebanon - Executive Innovation Retreat
06/04/2018

2018 SelectUSA Investment Summit
6/20/2018 - 6/22/2018

Vehicle Aftermarket Trade Mission to Chile
8/21/2018 - 8/22/2018

83rd Thessaloniki International Fair (TIF)
9/8/2018 - 9/16/2018



China International Import Expo
11/5/2018 - 11/10/2018
California Coalition
for Free Trade
A broad-based group of companies and business organizations working to secure a national free trade agenda.
Join or Learn More
Resources:
California Congressional
Delegation Pictorial Roster
California Congressional
Committee Assignments
California Legislative Pictorial Roster
Federal Government:
The White House

The U.S. Senate

The U.S. House of Representatives

U.S. Department of Commerce

U.S. Trade Representative
State Government:
Governor

California State Senate

California State Assembly

California Department of Finance

Governor's Office of Business
and Economic Development – GO Biz

GO-Biz California Business Portal:
A One-Stop-Shop Website
for Business Owners




Free eNewsletters
Receive free eNewsletters to help keep you up to date on the laws affecting you and your business. To subscribe to any of the newsletters, visit this link.

Connect with CalChamber
Note: This email is being sent to members of the CalChamber Council for International Trade; CalChamber members with international interests; local, binational and American chambers of commerce abroad; the consular corps; California congressional delegation, selected U.S. and California government officials; and representatives of business and trade associations.

If you would like to be added to the subscriber list for this free e-newsletter, please click here.
To unsubscribe from Trade Update,
please email us.
1215 K Street, Suite 1400
Sacramento, CA 95814
916 444 6670
www.calchamber.com/international international@calchamber.com