Tuesday, February 19, 2019
Featured Headlines
CalChamber Companies in the News
Almond Market Update: U.S. Shipments of CA Almonds Up 3.5%
Blue Diamond Growers, February 15, 2019
Trade Optimism Continues, Cisco Posts Strong Quarter
Forbes, February 15, 2019
Chevron CEO Vows to Work With U.S. to Remain in Venezuela
Yahoo Finance, February 12, 2019
Northrop Grumman's Cygnus Spacecraft Departs International Space Station
Northrop Grumman, February 8, 2019
Trade Policy
From the White House
Remarks by Vice President Pence at the 2019 Munich Security Conference – Munich, Germany
February 16, 2019
Statement by the Press Secretary Regarding China Talks
February 15, 2019
President Donald J. Trump Announces Intent to Nominate Individuals to Key Administration Posts (Including Ambassador to Turkey)
February 15, 2019
High-Speed Broadband Unlocks Opportunities for Americans
February 13, 2019
Remarks by President Trump and President Duque of Colombia Before Bilateral Meeting
February 13, 2019
From the U.S. Department of Commerce
Remarks by U.S. Commerce Secretary Wilbur L. Ross at the U.S.-India Commercial Dialogue
February 14, 2019
Secretary of Commerce Wilbur Ross and Advisor to the President Ivanka Trump Announce the Members of the American Workforce Policy Advisory Board
February 13, 2019
Department of Commerce Joins Government-Wide Initiative to Facilitate Broadband Deployment
February 13, 2019
From the U.S. Trade Representative
United States Issues WTO Counter Notification Concerning India's Market Price Support for Various Pulses
February 15, 2019
USTR Signs Mutual Recognition Agreements with the United Kingdom
February 14, 2019
From the U.S. Department of State
U.S. Sanctions on Venezuelan Individuals and Entities
February 15, 2019
Egypt Assumes African Union Presidency
February 13, 2019
From the International Trade Administration
International Trade Administration: Helping to Win the Fight Against Trade Barriers
February 14, 2019
U.S. Commercial Service: Connecting Exporters with Resources Necessary for Global Success
February 13, 2019
From the World Trade Organization
WTO Warns of Global Trade Slowdown as Indicator Hits Nine-Year Low
Reuters, February 19, 2019
Belarus Sets Out Ambitious Target of WTO Accession by Next Ministerial Conference
February 15, 2019
Members Discuss Progress and Assistance on Trade Facilitation Agreement's 2nd Year
February 12, 2019
Trade Agreements
UK and Israel Sign Trade Continuity Agreement
Gov.UK, February 18, 2019
UK, East and Southern Africa Sign Trade Deal
Vanguard, February 17, 2019
Australia to Fast-Track U.K. Trade Pact on No-Deal Brexit
Bloomberg, February 16, 2019
Australia-Indonesia Free Trade Agreement to Be Signed Before Election
Australian Financial Review, February 15, 2019
U.S., India Hold Talks to Calm Trade Tensions, Ross Joins By Video
Reuters, February 14, 2019
Japan and Europe's Triple Partnership
The Diplomat, February 14, 2019
Japan Open to Taiwan's CPTPP Bid, Urges It to Solicit More Support
Focus Taiwan, February 14, 2019
EU Parliament Approves EU-Singapore Trade Deal
AP, February 13, 2019
Federal
Hundreds of Companies Excused from Steel Tariff
AP, February 15, 2019
Six Out of Ten U.S. CEOs See Trump's Tariffs Helping
Bloomberg, February 13, 2019
Big Steel, a Tariff Winner, Steps Up Its Spending in Washington
The Wall Street Journal, February 12, 2019
California
Port of Oakland Getting Three New Cranes, Could Be Tallest in U.S.
AJoT, February 19, 2019
San Pedro Bay Ports at Center of Regional Jobs, Global Trade
OC Register, February 18, 2019
As Trump and His Wall Push Mexico Away, California Aims to Pull it Closer
The Los Angeles Times, February 17, 2019
More International Articles
China
US Chamber of Commerce: China Trade Deal 'Fails'
If Washington Doesn't Win Enforcement Measures
CNBC, February 18, 2019
Trump, Xi Hails Progress in Trade
Talks as Tariff Deadline Nears
Bloomberg, February 15, 2019
Former Coke Scientist Accused of
Stealing Trade Secrets for Chinese Venture
The Wall Street Journal, February 14, 2019
U.S. Bolstering Pacific Military Forces
to Counter 'Massive' Beijing Buildup
The Washington Free Beacon, February 13, 2019
Trump Considers 60-Day Extension
for China Tariff Deadline
Bloomberg, February 13, 2019
The U.S. Reportedly Wants to Put Automatic Tariffs
in Place to Keep China In Line With Any Trade Deal
CNBC, February 13, 2019
Chinese President Xi Jinping to Meet Top US Delegation on Friday in Pursuit of Trade War Deal
South China Morning Post, February 13, 2019
Trump Says He Could Let China Trade
Deal Deadline Slip, 'Not Inclined To'
Reuters, February 12, 2019
Trump: China Trade Talks Going
'Very Well' Before High-Level Parley
Reuters, February 12, 2019
Here's a Blueprint for Investors Trading
the Different China-US Trade War Outcomes
CNBC, February 12, 2019
EU, UK to Have More Brexit Talks But Key Disagreement Intact
AP, February 19, 2019
Mexico to Inject $3.9 Billion in Pemex, Seeks to Prevent Credit Downgrade
Reuters, February 15, 2019
More Brexit Embarrassment for May as Parliament Defeats Her Again
Reuters, February 14, 2019
Japan's Economy Rebounds in 4Q, Growth for 2018 at 0.7 pct
AP, February 13, 2019
Mexico City Airport Group Agrees to Pay $1.77 Billion to Investors
Reuters, February 12, 2019
Europe Looks Like the Real Weak Link in the Global Economy
Bloomberg, February 12, 2019
Share Trade Update: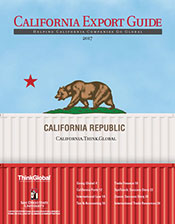 The California Export Guide is published by ThinkGlobal Inc. in partnership with the Center for International Business Education and Research (CIBER) at San Diego State University. The guide provides expert advice and information for exporters.
You can view the entire


Trade Update

on our website.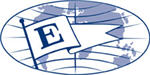 President's Export Award Recipient
Visit CalChamber.com/International for export/import information, trade stats, trade policy, FAQs and more.

Upcoming Events:
Annual State of International Trade & Customs Outlook Luncheon
2/20/2019






Canada Advocacy Day: NAFTA 2.0 A Trade Agreement for the 21st Century
2/20/2019

Indonesian-San Francisco Business Forum 2019
2/20/2019

Measuring the Digital Divide: Review of Recent Surveys and Data - Webinar
2/20/2019

International Trade Lunch with Consul General of Canada Rana Sakar
2/27/2019

RenoAR 3.0 - Investing in Argentina's Renewable Energy Market - Webinar
2/28/2019

Aerospace Fair Mexico 2019
4/24/2018

93rd Annual World Trade Wee: SoCal - The Engine of Global Trade & Economic Growth
5/2/2019

Trade Winds Indo-Pacific Forum & Mission 2019
5/6/2019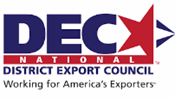 National Association of District Export Councils Annual Export Conference
5/21/2019





Select USA Investment Summit
6/10/2019

California Coalition
for Free Trade
A broad-based group of companies and business organizations working to secure a national free trade agenda.
Join or Learn More
Resources:
California Congressional
Delegation Pictorial Roster
California Congressional
Committee Assignments
California Legislative Pictorial Roster
Federal Government:
The White House

The U.S. Senate

The U.S. House of Representatives

U.S. State Department

U.S. Department of Commerce

U.S. Trade Representative
State Government:
Governor

California State Senate

California State Assembly

California Department of Finance

Governor's Office of Business
and Economic Development – GO Biz

GO-Biz California Business Portal:
A One-Stop-Shop Website
for Business Owners




California STEP Grant FY 2018




Free eNewsletters
Receive free eNewsletters to help keep you up to date on the laws affecting you and your business. To subscribe to any of the newsletters, visit this link.

Connect with CalChamber
Note: This email is being sent to members of the CalChamber Council for International Trade; CalChamber members with international interests; local, binational and American chambers of commerce abroad; the consular corps; California congressional delegation, selected U.S. and California government officials; and representatives of business and trade associations.

If you would like to be added to the subscriber list for this free e-newsletter, please click here.
To unsubscribe from Trade Update,
please email us.
1215 K Street, Suite 1400
Sacramento, CA 95814
916 444 6670
www.calchamber.com/international international@calchamber.com