Tuesday, January 18, 2022
Featured Headlines
CalChamber Companies in the News
Microsoft to Acquire Activision Blizzard to Bring the Joy and Community of Gaming to Everyone, Across Every Device
Microsoft, January 18, 2022
Northrop Grumman Australia Supports Growth of Australian Defense Industry for the Joint Force
Northrop Grumman, January 17, 2022
Almond Market Update: California Almond Industry Posted December Shipments
January 14, 2022
Boeing's 737 Max Nears Return to Commercial Service in China
Yahoo Finance, January 13, 2022
Trade Policy
From the White House
Statement by Press Secretary Jen Psaki on President Biden's Virtual Meeting with Prime Minister Kishida of Japan
January 16, 2022
From the U.S. Department of Commerce
Remarks by U.S. Commerce Secretary Gina M. Raimondo at the White House Open-Source Software Security Summit
January 13, 2022
Department of Commerce Seeks Internet of Things Experts for New Advisory Board
January 13, 2022
From the U.S. Trade Representative
Mexico, the United States, and Canada Joint Statement on the First USMCA Deputies Meeting
January 13, 2022
Readout of Ambassador Jayme White's Virtual Meeting with Mexico's Under Secretary of Economy, Luz Maria de la Mora
January 12, 2022
Readout of Ambassador Jayme White's Virtual Meeting with Canada's Deputy Minister of International Trade David Morrison
January 12, 2022
U.S. Trade Chief Says Will Engage on UK Steel Talks When 'Time is Right'
Reuters, January 12, 2022
U.S. Trade Official Raises Concerns About Canada's Proposed Digital Services Tax
Reuters, January 12, 2022
From the U.S. Department of State
Fourth U.S.-France Cyber Dialogue
January 14, 2022
From the Export-Import Bank of the U.S.
READOUT: EXIM Chair's Council on Climate Meets to Discuss Climate-Friendly Technologies
January 14, 2022
Trade Agreements
Joining the Trans-Pacific Free Trade Pact is an Economic and Geopolitical No-Brainer for the UK
The Telegraph, January 17, 2022
Singapore, United Kingdom: The UK-Singapore Digital Economy Agreement
Global Compliance News, January 17, 2022
The Winners and Losers of the World's Largest Trade Deal: the RCEP
Investment Monitor, January 17, 2022
North Korea-China Trade by Rail to Resume on Monday as Border Closures End
Reuters, January 16, 2022
Explained: Why India is Trying to Seal a Free Trade Agreement with UK
The Indian Express, January 15, 2022
China and Gulf States Pledge to 'Inject New Impetus' Into Talks on Free Trade Agreement
Middle East Eye, January 15, 2022
RCEP Trade Agreement Aims to Create an Integrated Market
Financial Express, January 14, 2022
UK and EU to Intensify Talks on Northern Ireland Trade Arrangements
Financial Times, January 14, 2022
India Says Trade Pact with Britain Could Double Trade by 2030
Reuters, January 13, 2022
China Hopes U.S. Can Enable More Trade Amid 'Phase 1' Deal Uncertainties
Reuters, January 13, 2022
Japan and Singapore Vow to Maintain TPP Free Trade Pact's High Standards
The Japan Times, January 12, 2022
Federal
Trucker Vaccine Rule Is Making Freight and Fruit Pricier
Bloomberg, January 17, 2022
Shipping Companies Had a $150 Billion Year. Economists Warn They're Also Stoking Inflation
Bloomberg, January 17, 2022
The Uyghur Forced Labor Prevention Act Goes Into Effect in the United States
Gibson Dunn, January 14, 2022
U.S.-EU Trade, Technology Body to Meet in Europe in 2022-Tai
Reuters, January 12, 2022
Senate Panel Confirms L.A. Mayor Eric Garcetti Ambassador Nomination to India
Los Angeles Times, January 12, 2022
California
LA Looters Raid Unattended Containers Amid Supply-Chain Chaos
American Journal of Transportation, January 16, 2022
More International Articles
Chips and Batteries: Japan to Amp Up Supply Chains with Subsidies
Nikkei Asian Review, January 17, 2022
OPINION: We Must Use the African Free Trade Agreement to Boost Economies
Thomson Reuters Foundation, January 17, 2022
AMLO to Discuss Power Reform with US Energy Secretary
Argus Media, January 17, 2022
Across the Pacific: Four Facts Speak Out Loud Against China-U.S. "Decoupling"
XinhuaNet, January 17, 2022
Suez Canal Expansion Plans Accelerated For Completion By July 2023
gCaptain, January 16, 2022
Record Ships Sailed Suez Canal in 2021 Despite Ever Given Saga
Bloomberg, January 16, 2022
Tanzania, Burundi Sign $900 Million Railway Deal to Boost Trade
Bloomberg, January 16, 2022
Trudeau Plays Dangerous Game Demanding U.S. Truckers Have Shots
Bloomberg, January 14, 2022
China's Trade Surplus Surges to New Heights.
The New York Times, January 14, 2022
German Slowdown Sends Global Warning Signs on Supply Chains, China
The Wall Street Journal, January 14, 2022
UN Forecasts Lower Global Economic Growth for 2022 and 2023
Associated Press, January 13, 2022
China Looks to Secure Supplies as Strains With U.S. and Its Allies Grow
The Wall Street Journal, January 13, 2022
Shipping Congestion Is Growing at World's Biggest Port
Bloomberg, January 12, 2022
National Edition – available for complimentary further distribution.


CalChamber Policy Briefings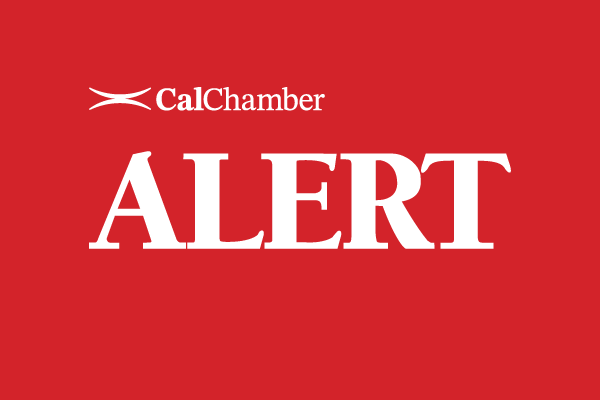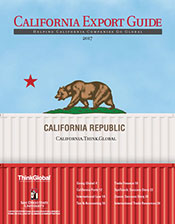 The California Export Guide is published by ThinkGlobal Inc. in partnership with the Center for International Business Education and Research (CIBER) at San Diego State University. The guide provides expert advice and information for exporters.



You can view the entire
Trade Update on our website.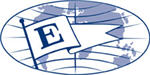 President's Export Award Recipient
Visit CalChamber.com/International for export/import information, trade stats, trade policy, FAQs and more.

Upcoming Events:

Upcoming U.S. Commercial Service Webinars
November 2021 to Spring 2022


Expo Dubai 2021
10/1/2021 – 3/31/2022
Complying with Made in the USA Labeling Standards webinar
1/19/2022
Isreal @ Cleantech Forum 2022
1/24/2022 - 1/26/2022

2022 Taiwan Trade Shows
January 2022 – October 2022

Baden-Württemberg – California: A transatlantic platform for future mobility solutions
01/27/2022

2022 Canada Consumer Oriented Inbound Mission to Winter Fancy Food
02/06/2022 – 02/08/2022

SelectUSA Tech – CleanTech Virtual Inbound Investment Mission
02/14/2022 – 02/18/2022

JOIN THE CALIFORNIA PAVILLION AT THE SINGAPORE AIRSHOW
02/15/2022 – 02/18/2022

India Virtual Trade Mission
03/07/2022 – 03/11/2022

2022 WUSATA Pavilion at SIAL America
03/22/2022 – 03/24/2022

Trade Mission To Central America 2022
03/27/2022 – 03/28/2022

Cyber Security Business Development Mission to South America
04/05/2022 – 04/08/2022

China International Medical Equipment Fair (CMEF)
04/07/2022 – 04/10/2022

30th Annual Africa & Diaspora International Conference
04/28/2022 – 04/30/2022

Trade Mission to South America
5/15/2022 - 5/20/2022

Concrete Show South East Asia 2022
09/14/2022 - 09/17/2022


California Coalition
for Free Trade
A broad-based group of companies and business organizations working to secure a national free trade agenda.
Join or Learn More
Resources:
California Congressional
Delegation Pictorial Roster
California Congressional
Committee Assignments
California Legislative Pictorial Roster

International Job Positions

Trade Promotion Opportunities

World Trade Organization

PODCAST: The Trade Guys, Center for Strategic and International Studies

PODCAST: Global Translations, Politico
Federal Government:

The White House

Agency Review Teams

The U.S. Senate

The U.S. House of Representatives

U.S. State Department

Tracker: Current U.S. Ambassadors

U.S. Department of Commerce

U.S. Trade Representative

U.S. Small Business Administration

Export-Import Bank of the U.S.
State Government:
Governor

Lieutenant Governor

California State Senate

California State Assembly

California Department of Finance

California Office of the Small Business Advocate (CalOSBA)


GO-Biz Monthly International Trade Newsletter




Free eNewsletters
Receive free eNewsletters to help keep you up to date on the laws affecting you and your business. To subscribe to any of the newsletters, visit this link.

Connect with CalChamber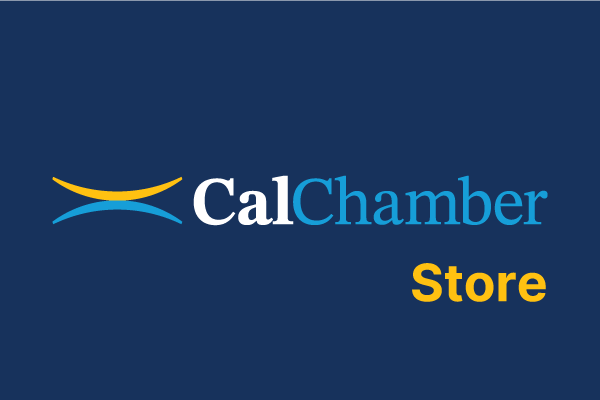 Susanne Stirling, Vice President International Affairs

Nikki Ellis, Assistant, International Affairs
Note: This email is being sent to members of the CalChamber Council for International Trade; CalChamber members with international interests; local, binational and American chambers of commerce abroad; the consular corps; California congressional delegation, selected U.S. and California government officials; and representatives of business and trade associations.

In addition, a National edition is available for distribution.
If you would like to be added to the subscriber list for this free e-newsletter, please click here.
To unsubscribe from Trade Update,
please email us.
1215 K Street, Suite 1400
Sacramento, CA 95814
916 444 6670
www.calchamber.com/international international@calchamber.com