Tuesday, January 11, 2022
Featured Headlines
CalChamber Companies in the News
CalChamber Member IBM Acquires Envizi to Help Organizations Accelerate Sustainability Initiatives and Achieve Environmental Goals
IBM Newsroom, January 11, 2022
CalChamber Members Microsoft and Johnson & Johnson Medical Devices Companies Announces Strategic Partnership to Further Enable its Digital Surgery Solutions
Johnson & Johnson, January 10, 2022
Walmart To Expand InHome Delivery, Reaching 30 Million U.S. Homes in 2022
Wal-Mart, January 5, 2022
CalChamber Members Amazon and Stellantis (Chrysler) Collaborate to Introduce Customer-Centric Connected Experiences Across Millions of Vehicles, Helping Accelerate Stellantis' Software Transformation
Amazon, January 5, 2022
Airlines Have a Recipe to Reach Zero Emissions by 2050. The Key Ingredient: Cooking Oil (Featuring CalChamber Member United Airlines)
Los Angeles Times, December 30, 2021
Trade Policy
From the White House
Press Briefing by Press Secretary Jen Psaki and Port Envoy to the White House Supply Chain Task Force John Porcari, January 5, 2022
January 5, 2022
From the U.S. Department of Commerce
Readout of Secretary Gina Raimondo's Call with Turkey's Minister of Trade, Mehmet Muş
January 6, 2022
U.S. Population Estimated at 332,403,650 on Jan. 1, 2022
January 6, 2022
From the U.S. Trade Representative
Ambassador Katherine Tai and Secretary Tom Vilsack Announce New India Agreement to Allow U.S. Pork and Pork Products Into India
January 10, 2022
Readout of Ambassador Katherine Tai's Call with European Commission Executive Vice President Valdis Dombrovskis
January 7, 2022
Readout of Ambassador Katherine Tai's Call With Lithuanian Foreign Minister Gabrielius Landsbergis
January 5, 2022
United States Prevails in USMCA Dispute on Canadian Dairy Restrictions
January 4, 2022
From the Bureau of Economic Analysis
From the World Trade Organization
India Appeals Panel Reports in Disputes Targeting Indian Sugar Subsidies
January 11, 2022
Trade Thoughts, from Geneva by DDG Anabel Gonzalez
January 10, 2022
How China's New Trade Deal Can Help the US at the WTO
The Hill, January 6, 2022
Trade Agreements
China Looking For Free Trade Agreement With Gulf Cooperation Council
Silk Road Briefing, January 11, 2022
Taiwan, Canada to Start Talks on Investment Agreement
Reuters, January 10, 2022
Japan Urges More Chip Tie-Ups with Taiwan at Trade Talks
Reuters, January 10, 2022
BREAKING: New Market for U.S. Pork Opens in India
AgWeb, January 10, 2022
The State of Asian Trade and Trade Agreements in 2022
Brookings Institute, January 10, 2022
Morocco, Egypt Finally Agree to Sign Trade Agreement
Morocco World News, January 9, 2022
Why India is Losing Out on CPTPP
Observer Research Foundation, January 7, 2022
US Dairy Industry Claims Victory Over Canada in Trade Pact Dispute
The Hill, January 5, 2022
Former Trade Commissioner Says EU Should Join Trans-Pacific Partnership
EU Reporter, January 5, 2022
Federal
Supply-Chain Issues Leave New Homes Without Garage Doors and Gutters
The Wall Street Journal, January 9, 2022
US Will Increase Economic Engagement with Asian Nations, White House Official Says
South China Morning Post, January 8, 2022
More Focus on Developing International Trade Important for U.S.
AgriNews, January 8, 2022
The China Tightrope — and Other Trade Developments That Will Define 2022
The Hill, January 7, 2022
US, Japan Stronger Ties, Including 2 New Defense Deals
The Orange County Register, January 6, 2022
U.S. Aims to Step Up Economic Ties in Indo-Pacific in Year Ahead
Reuters, January 6, 2022
California
More International Articles
Outbreaks, Bottlenecks Expected to Slow Global Growth in '22
Associated Press, January 11, 2022
China's Solar Giants Have a Fix for Their Broken Supply Chain
Bloomberg, January 11, 2022
Brexit Changes Will Add to Soaring Costs in 2022, Warn UK Manufacturers
The Guardian, January 10, 2022
Is There an End in Sight to Supply Chain Disruption?
Australian Financial Review, January 10, 2022
Canada Resists Pressure to Drop Vaccine Mandate for Cross-Border Truckers
Reuters, January 9, 2022
Under the RCEP, Asia Will Be Free to Pursue its Own Aims Rather Than Those of the US
South China Morning Post, January 9, 2022
Morocco Belt and Road Deal Could Give China Gateway to Mediterranean, Experts Say
South China Morning Post, January 8, 2022
Israel-China Trade Caught Between US Pressure and BDS
Middle East Eye, January 8, 2022
Eurozone Inflation Hits New Record, Further Pressuring ECB
The Wall Street Journal, January 7, 2022
Economies Have Adapted to a World Where Covid Calls the Shots
Bloomberg, January 6, 2022
Lithuania Wins Microchip Windfall from Taiwan in China Clash
Politico, January 6, 2022
National Edition – available for complimentary further distribution.


CalChamber Policy Briefings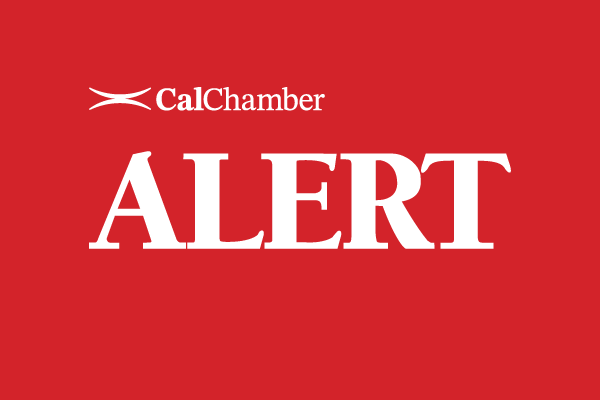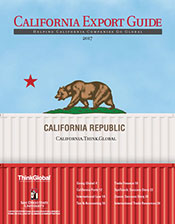 The California Export Guide is published by ThinkGlobal Inc. in partnership with the Center for International Business Education and Research (CIBER) at San Diego State University. The guide provides expert advice and information for exporters.



You can view the entire
Trade Update on our website.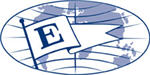 President's Export Award Recipient
Visit CalChamber.com/International for export/import information, trade stats, trade policy, FAQs and more.

Upcoming Events:

Upcoming U.S. Commercial Service Webinars
November 2021 to Spring 2022


Expo Dubai 2021
10/1/2021 – 3/31/2022

Israel @ JPM Week San Francisco
1/10/2022 - 1/13/2022

Isreal @ Cleantech Forum 2022
1/24/2022 - 1/26/2022

2022 Taiwan Trade Shows
January 2022 – October 2022

Baden-Württemberg – California: A transatlantic platform for future mobility solutions
01/27/2022

2022 Canada Consumer Oriented Inbound Mission to Winter Fancy Food
02/06/2022 – 02/08/2022

SelectUSA Tech – CleanTech Virtual Inbound Investment Mission
02/14/2022 – 02/18/2022

JOIN THE CALIFORNIA PAVILLION AT THE SINGAPORE AIRSHOW
02/15/2022 – 02/18/2022

India Virtual Trade Mission
03/07/2022 – 03/11/2022

2022 WUSATA Pavilion at SIAL America
03/22/2022 – 03/24/2022

Trade Mission To Central America 2022
03/27/2022 – 03/28/2022

Cyber Security Business Development Mission to South America
04/05/2022 – 04/08/2022

China International Medical Equipment Fair (CMEF)
04/07/2022 – 04/10/2022

30th Annual Africa & Diaspora International Conference
04/28/2022 – 04/30/2022

Concrete Show South East Asia 2022
09/14/2022 - 09/17/2022


California Coalition
for Free Trade
A broad-based group of companies and business organizations working to secure a national free trade agenda.
Join or Learn More
Resources:
California Congressional
Delegation Pictorial Roster
California Congressional
Committee Assignments
California Legislative Pictorial Roster

International Job Positions

Trade Promotion Opportunities

World Trade Organization

PODCAST: The Trade Guys, Center for Strategic and International Studies

PODCAST: Global Translations, Politico
Federal Government:

The White House

Agency Review Teams

The U.S. Senate

The U.S. House of Representatives

U.S. State Department

Tracker: Current U.S. Ambassadors

U.S. Department of Commerce

U.S. Trade Representative

U.S. Small Business Administration

Export-Import Bank of the U.S.
State Government:
Governor

Lieutenant Governor

California State Senate

California State Assembly

California Department of Finance

California Office of the Small Business Advocate (CalOSBA)


GO-Biz Monthly International Trade Newsletter




Free eNewsletters
Receive free eNewsletters to help keep you up to date on the laws affecting you and your business. To subscribe to any of the newsletters, visit this link.

Connect with CalChamber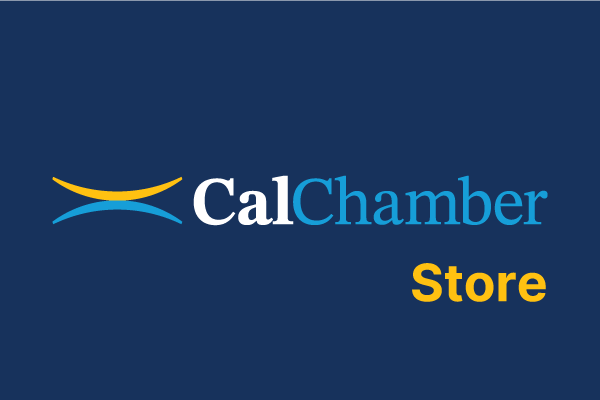 Susanne Stirling, Vice President International Affairs

Nikki Ellis, Assistant, International Affairs
Note: This email is being sent to members of the CalChamber Council for International Trade; CalChamber members with international interests; local, binational and American chambers of commerce abroad; the consular corps; California congressional delegation, selected U.S. and California government officials; and representatives of business and trade associations.

In addition, a National edition is available for distribution.
If you would like to be added to the subscriber list for this free e-newsletter, please click here.
To unsubscribe from Trade Update,
please email us.
1215 K Street, Suite 1400
Sacramento, CA 95814
916 444 6670
www.calchamber.com/international international@calchamber.com