Trade Update - Tuesday, June 28, 2016
Featured Headlines
Statement by the President on the UK Referendum
White House, June 24, 2016
CalChamber Issues Statement on Brexit Vote
CalChamber, June 24, 2016
News Coverage
EU leaders tell Britain to exit swiftly,
market rout halts
Reuters, June 28, 2016
Brexit and California Business & Politics
Fox and Hounds, June 27, 2016
'Brexit' could halt the growth
of California trade with Britain
Los Angeles Times, June 25, 2016
Latin America Has Much to
Lose from Brexit, Says Ceal
Latin Trade, June 25, 2016
British EU exit could sting California,
but the price of Scotch might fall
The Sacramento Bee, June 24, 2016
Fed says ready to provide dollar
liquidity after British vote
Reuters, June 24, 2016
What's next now that Britain
has voted to leave the EU?
The Sacramento Bee, June 24, 2016
A tragic split
The Economist, June 24, 2016
CalChamber Companies in the News
Siemens and Spain's Gamesa merge to create global wind energy giant
Featuring CalChamber Board Member Company Siemens
Merco Press, June 20, 2016
U.S. Smart Cities Alliance Members Engage World Leaders & Build Strategic Corporate Partnerships, During Successful 2016 Trade Mission to China
Featuring CalChamber Board Member Margaret Wong, President of McWong International and the California Center
California Center, June 20, 2016
Trade Policy
From the World Trade Organization
WTO hosts UN session on helping landlocked developing countries to benefit from trade
DG Azevêdo updates 'Geneva Week' participants on current WTO work
DG Azevêdo: Denmark an 'important partner' in strengthening global trading system
WTO dispute settlement reaches landmark with selection of 100th woman panelist
From the White House
Third Estimate of Gross Domestic Product for the First Quarter of 2016
FACT SHEET: As part of the First Lady's Visit to Morocco, the U.S. Government Announces New Programming to Help Address the Barriers that Prevent Adolescent Girls from Attaining an Education
Remarks by the President at Global Entrepreneurship Summit and Conversation with Mark Zuckerberg and Entrepreneurs
Readout of the President's Call with Prime Minister David Cameron of the United Kingdom
From the U.S. Department of Commerce
FACT SHEET: Global Entrepreneurship Summit
SelectUSA: What's your Next Step?
Japan- Your Next Export Market
U.S. Deputy Secretary of Commerce Bruce Andrews Delivers Remarks at FDI Frontlines Coalition Event
From the U.S. Trade Representative
Statement by Ambassador Froman on the UK Referendum
Trade Agreements
Doing Business in Peru—TPP Offers Expanded U.S. Export Opportunities
ITA Blog, June 28, 2016
Federal
U.S. fleet gets long-term deal in tuna-rich Pacific
Associated Press, June 27, 2016
U.S. banks' stress tests may offer comfort in Brexit tumult
Reuters, June 27, 2016
California
More International Articles
Treasury's Lew urges Senate to act on Puerto Rico debt
Reuters, June 27, 2016
Adios, Three Amigos: Obama heads to last summit with Canada, Mexico
Reuters, June 27, 2016
China touts new bank's greater understanding of developing world
Reuters, June 26, 2016
Africa: Trade and Climate Policies Must Go Hand in Hand
All Africa, June 23, 2016
China, US, EU Pledge to Tighten Product Safety in E-Commerce
Associated Press, June 22, 2016
Asia-Pacific Wealth Exceeds North America's for First Time
Bloomberg, June 22, 2016
South Korea, India To Enhance Free Trade Deal
Tax News, June 22, 2016
EU trade agreement to boost Western Cape wine exports
Engineering News, June 21, 2016
You can view the entire
Trade Update on our website.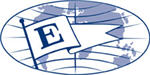 President's Export Award Recipient
Visit CalChamber.com/International for export/import information, trade stats, trade policy, FAQs and more.

California STEP
The California State Trade and Export Promotion (California STEP) project combines a network of state, federal, private and non-profit trade promotion organizations in California to facilitate export promotion activities, serving targeted industries, to drive exports for small businesses.
STEP Program Fact Sheet 2015-2016

SBA STEP Fact Sheet 2015

Pre-register to access STEP Funds

Upcoming Events:

7/20/2016
FDA New Automated Entry Process

7/22/2016
Japan-US Innovation Awards

8/9/2016
TradeX-Trade Connect

8/11/2016 - 8/13/2016
California Pavilion Hong Kong Food Expo

9/14/2016
Global Cultural & Business Practices

9/20/2016
SBA Export Lender Roundtable

9/21/2016 - 9/25/2016
G20Y Summit

9/27/2016 - 9/29/2016
Public Forum on "Inclusive Trade"

10/4/2016 - 10/7/2016
2016 Sima-Sipsa International Ag Expo

10/20/2016 - 10/21/2016
Get Global
California Coalition
for Free Trade
A broad-based group of companies and business organizations working to secure a national free trade agenda.
Join or Learn More
Resources:
California Congressional Delegation Pictorial Roster
California Congressional Committee Assignments
California Legislative Pictorial Roster
Federal Government:
The White House

The U.S. Senate

The U.S. House of Representatives

U.S. Department of Commerce

U.S. Trade Representative
State Government:
Governor

California State Senate

California State Assembly

California Department of Finance

Governor's Office of Business and Economic Development – GO Biz



Free eNewsletters
Receive free eNewsletters to help keep you up to date on the laws affecting you and your business. To subscribe to any of the newsletters, visit this link.


Connect with CalChamber


Your one-stop shop for products that answer California and federal labor law and HR questions, alleviate confusion, save you time and money, so you can get back to business.

See the CalChamber Store's selection of forms and checklists in Spanish.
Note: This email is being sent to members of the CalChamber Council for International Trade; CalChamber members with international interests; local, binational and American chambers of commerce abroad; the consular corps; California congressional delegation, selected U.S. and California government officials; and representatives of business and trade associations.

If you would like to be added to the subscriber list for this free e-newsletter, please click here.
To unsubscribe from Trade Update, please email us.
1215 K Street, Suite 1400
Sacramento, CA 95814
916 444 6670
www.calchamber.com/international international@calchamber.com