Trade Update - Tuesday, April 19, 2016
Featured Headlines
CalChamber Companies in the News
Southwest Airlines Connects Los Angeles Travelers To Costa Rica's Golden Beaches
PR Newswire, April 12, 2016
Blue Diamond Almonds Market Update
Blue Diamond Growers, April 13, 2016
Trade Policy
From the World Trade Organization
DG Azevêdo: LDC issues remain a clear priority
DG Azevêdo: WTO can help Viet Nam build on its 'phenomenal' progress in recent years
DG Azevêdo: A healthy trading system requires progress and engagement at all levels
DG Azevêdo: WTO agreements can help Indonesia secure further growth
LDCs urge rapid implementation of Nairobi package amid volatile commodity prices
From the White House
Statement by the Press Secretary on the President's Travel to the United Kingdom
From the U.S. Department of Commerce
Statement by U.S. Secretary of Commerce Penny Pritzker and U.S. Trade Representative Michael Froman Following the Conclusion of the High-level Meeting on Excess Capacity and Structural Adjustment in the Steel Sector
Hannover Messe and U.S. Manufacturing in a New Industrial Age
Statement by U.S. Secretary of Commerce Penny Pritzker on the Commission on Enhancing National Cybersecurity
Commerce Department's New Investment Advisory Council Seeks Membership Applicants
From the U.S. Trade Representative
Chinese Export Subsidies Under the "Demonstration Bases-Common Service Platform" Program Terminated Thanks to U.S.-China Agreement
Remarks by Ambassador Michael Froman at the Hearing on Global Excess Capacity and the Impact on U.S. Industry
Trade Agreements
California should capitalize on global trade with TPP
Sacramento Bee, April 16, 2016
Federal
Banking Chairman Defies McConnell, Obama, Boeing on Ex-Im Bank
American Journal of Transportation, April 14, 2016
Five myths about trade
Washington Post, April 8, 2016
California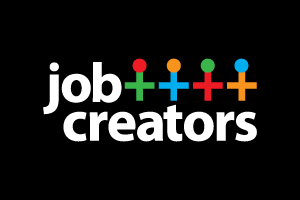 More International Articles
Spain targets slower deficit cut to preserve growth
Reuters, April 19, 2016
Puerto Rico's Bondholders Divided in Fight Over Federal Rescue
Bloomberg, April 19, 2016
German Investor Optimism Rises to 2016 High as China Risk Abates
Bloomberg, April 19, 2016
Indonesia-EU free trade talks take big step forward
Bankok Post, April 18, 2016
The Trucker's Nightmare That Could Flatten Europe's Economy
Bloomberg, April 17, 2016
Japan earthquakes breach walls of 400-year-old Kumamoto castle
ABC News, April 16, 2016
'My Friends Call Me Czechia': Czech Republic Aims To Rebrand With Shorter Name
Capital Public Radio, April 15, 2016
Brazilians Hope an End to Political Crisis Will Improve Battered Economy
Bloomberg, April 14, 2016
Virtual Tour: A Vessel's Transit Through the Expanded Panama Canal
American Journal of Transportation, April 14, 2016
With plenty of punch, central bankers wait in vain for the world to drink
Reuters, April 14, 2016
Singapore Adopts 2008 Crisis Policy as Growth Grinds to Halt
Bloomberg, April 13, 2016
With Abenomics Withering, Japan Hears Calls for Fresh Action
Bloomberg, April 13, 2016
IMF says financial stability risks rising, urges bank asset repair
Reuters, April 13, 2016
You can view the entire
Trade Update on our website.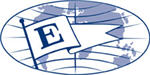 President's Export Award Recipient
Visit CalChamber.com/International for export/import information, trade stats, trade policy, FAQs and more.

California STEP
The California State Trade and Export Promotion (California STEP) project combines a network of state, federal, private and non-profit trade promotion organizations in California to facilitate export promotion activities, serving targeted industries, to drive exports for small businesses.
STEP Program Fact Sheet 2015-2016

SBA STEP Fact Sheet 2015

Pre-register to access STEP Funds

Upcoming Events:

4/19/2016
California-Mexico Trade & Investment Summit

4/19/2016
Exporting Best Practices

4/19/2016
Importing into the U.S.

4/18/2016 - 4/19/2016
Asia/Pacific Business Outlook (APBO) Conference

4/20/2016 - 4/21/2016
Bureau of Industry and Security 11th Annual Export Control Forum

4/21/2016
South Africa Energy Storage Business Briefing

4/25/2016 - 4/29/2016
Hannover Messe 2016 Trade Show



5/1/2016 - 5/4/2016
Milken Institute Global Conference

5/3/2016
CalChamber International Luncheon Forum - Mexico Energy

5/3/2016
World Trade Week Kickoff Breakfast

5/3/2016
Exporting Best Practices Workshop

5/4/2016
ExporTech: Developing Strategies for International Markets

5/4/2016 - 5/5/2016
U.S.-Canada Regulatory Cooperation Council (RCC)

5/5/2016
GO-Biz Grow CA Business Summit

5/9/2016
Zhejiang-California Investment and Trade Cooperation Symposium

5/11/2016
Beyond the numbers: Air and Sea Cargo Trends

5/12/2016
Connect Your Small Business to the Global Marketplace - Webinar

5/17/2016
CalChamber International Forum

5/18/2016
Sacramento Regional Global Trade Summit

5/18/2016
World Trade Center International Business Luncheon

6/16/2016
Select LA Investment Summit

6/19/2016 - 6/21/2016
SelectUSA Investment Summit 2016




9/21/2016 - 9/25/2016
G20Y Summit

9/27/2016 - 9/29/2016
Public Forum on "Inclusive Trade"

California Coalition
for Free Trade
A broad-based group of companies and business organizations working to secure a national free trade agenda.
Join or Learn More
Resources:
California Congressional Delegation Pictorial Roster
California Congressional Committee Assignments
California Legislative Pictorial Roster
Federal Government:
The White House

The U.S. Senate

The U.S. House of Representatives

U.S. Department of Commerce

U.S. Trade Representative
State Government:
Governor

California State Senate

California State Assembly

California Department of Finance

Governor's Office of Business and Economic Development – GO Biz



Free eNewsletters
Receive free eNewsletters to help keep you up to date on the laws affecting you and your business. To subscribe to any of the newsletters, visit this link.


Connect with CalChamber


Your one-stop shop for products that answer California and federal labor law and HR questions, alleviate confusion, save you time and money, so you can get back to business.

See the CalChamber Store's selection of forms and checklists in Spanish.
Note: This email is being sent to members of the CalChamber Council for International Trade; CalChamber members with international interests; local, binational and American chambers of commerce abroad; the consular corps; California congressional delegation, selected U.S. and California government officials; and representatives of business and trade associations.

If you would like to be added to the subscriber list for this free e-newsletter, please click here.
To unsubscribe from Trade Update, please email us.
1215 K Street, Suite 1400
Sacramento, CA 95814
916 444 6670
www.calchamber.com/international international@calchamber.com