Trade Update - Tuesday, March 15, 2016
Next Trade Update: Tuesday, March 29, 2016
Featured Headlines
CalChamber Companies in the News
Amazon to take air with 20 Boeing cargo planes
CNN News, March 10, 2016
Working Toward a Greener China
McWong International helps China get tools to clean up its cities Featuring CalChamber Member McWong International
By Steven Yoder, Featured in Comstock's Magazine, March 2016
Trade Policy
From the World Trade Organization
DG Azevêdo praises work of standards committee
on reaching 500th trade concern
Farm committee to monitor implementation of Nairobi decision
Theme of 2016 Public Forum to be "Inclusive Trade"
WTO Members look at way forward in agriculture talks
From the White House
Statement by the Press Secretary
on the Visit of Irish Prime Minister Enda Kenny
FACT SHEET: United States – Canada Relationship
From the U.S. Department of Commerce
U.S. Secretary of Commerce Penny Pritzker Launches Digital Attache Program to Address Trade Barriers
U.S. Secretary of Commerce Penny Pritzker
to Join President Barack Obama in Cuba and Argentina
U.S. Deputy Secretary of Commerce Bruce Andrews Highlights Importance of Promoting U.S. Nuclear Exports
Celebrating the Strength of the U.S.-Canada Economic Relationship
CAFTA-DR at 10: Is Central America On Your Company's Horizon?
From the U.S. Trade Representative
United States Secures Full Access for U.S. Beef and Beef Products to Peru
FACTSHEET: Obama Administration Actions Open South African Market to U.S. Agriculture
Trade Agreements
Editorial: Passing TPP helps U.S. write trade rules
Inside Bay Area, March 12, 2016
TPP: Fostering a Level Playing Field for the American Services Sector
Stefan Selig, Undersecretary for the ITA, ITA Blog, March 10, 2016
Making a Difference to the World's Digital Economy:
The Transatlantic Partnership
U.S. Department of Commerce, March 11, 2016
Federal
U.S. import prices fall, but downward trend nearing end
Reuters, March 11, 2016
California
Silicon Valley fears European backlash after Congress limits visa waiver program
Los Angeles Times, March 14, 2016
Coast Not Entirely Clear at Ports
By Charles Crumpley, Editor of the Los Angeles Business Journal, Featured in Fox & Hounds, March 10, 2016
More International Articles
International Financial Institutions Visit the Panama Canal Expansion
American Journal of Transportation, March 14, 2016
China Regulators Speed Up Help for Banks on Bad Loans
The Wall Street Journal, March 13, 2016
China-Australia FTA cements Aussie competitive advantage: former trade minister
Xinhuanet News, March 11, 2016
Irish Economy Grows Europe - Leading 7.8 Percent in 2015
Associated Press, March 10, 2016
ECB cuts eurozone interest rate to zero to jump-start economy
The Guardian, March 10, 2016
Draghi Expands ECB Stimulus With More QE and Lower Rates
Bloomberg, March 10, 2016
China's Xi Vows to Remove Mountainous Barriers to Private Sector
Bloomberg, March 9, 2016
Brazil inflation relief fans interest rate cut bets
Reuters, March 9, 2016
You can view the entire
Trade Update on our website.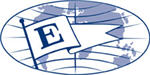 President's Export Award Recipient
Visit CalChamber.com/International for export/import information, trade stats, trade policy, FAQs and more.

California STEP
The California State Trade and Export Promotion (California STEP) project combines a network of state, federal, private and non-profit trade promotion organizations in California to facilitate export promotion activities, serving targeted industries, to drive exports for small businesses.
STEP Program Fact Sheet 2015-2016

SBA STEP Fact Sheet 2015

Pre-register to access STEP Funds

Upcoming Events:

3/16/2016
Doing Business in India

3/16/2016
Luncheon Forum Celebrating Ireland's Centenary

3/17/2016
Demystifying Exports and Imports

3/17/2016
Trade X-Trade Connect

3/18/2016
International Trade Luncheon with Consul General of Mexico

3/24/2016
12th Annual Global California Conference - The Pacific Rim Countries

3/29/2016
The Trans-Pacific Partnership: Impact on the US Economy

4/3/2016
Danish American Frontier Award Dinner



4/18/2016
Exporting Best Practices

4/19/2016
Importing into the U.S.

4/18/2016 - 4/19/2016
Asia/Pacific Business Outlook (APBO) Conference

4/21/2016
South Africa Energy Storage Business Briefing

4/25/2016 - 4/29/2016
Hannover Messe 2016 Trade Show



5/1/2016 - 5/4/2016
Milken Institute Global Conference

5/3/2016
World Trade Week Kickoff Breakfast

5/18/2016
Sacramento Regional Global Trade Summit

5/18/2016
World Trade Center International Business Luncheon

6/16/2016
Select LA Investment Summit

6/19/2016 - 6/21/2016
SelectUSA Investment Summit 2016




9/27/20162016
Public Forum on "Inclusive Trade"

California Coalition
for Free Trade
A broad-based group of companies and business organizations working to secure a national free trade agenda.
Join or Learn More
Resources:
California Congressional Delegation Pictorial Roster
California Congressional Committee Assignments
California Legislative Pictorial Roster
Federal Government:
The White House

The U.S. Senate

The U.S. House of Representatives

U.S. Department of Commerce

U.S. Trade Representative
State Government:
Governor

California State Senate

California State Assembly

California Department of Finance

Governor's Office of Business and Economic Development – GO Biz



Free eNewsletters
Receive free eNewsletters to help keep you up to date on the laws affecting you and your business. To subscribe to any of the newsletters, visit this link.


Connect with CalChamber


Your one-stop shop for products that answer California and federal labor law and HR questions, alleviate confusion, save you time and money, so you can get back to business.

See the CalChamber Store's selection of forms and checklists in Spanish.
Note: This email is being sent to members of the CalChamber Council for International Trade; CalChamber members with international interests; local, binational and American chambers of commerce abroad; the consular corps; California congressional delegation, selected U.S. and California government officials; and representatives of business and trade associations.

If you would like to be added to the subscriber list for this free e-newsletter, please click here.
To unsubscribe from Trade Update, please email us.
1215 K Street, Suite 1400
Sacramento, CA 95814
916 444 6670
www.calchamber.com/international international@calchamber.com