Trade Update - Tuesday, January 12, 2016
Featured Headlines
President Obama will deliver his final State of the Union address on January 12, 2016 at 9 p.m. ET/6 p.m. PT.
State of the State
Governor Edmund G. Brown Jr. will deliver his State of the State address before a joint session of the California Legislature on Thursday, January 21, 2016 at 10:00 a.m. at the Assembly Chambers, State Capitol, Sacramento, CA 95814.
CalChamber Companies in the News
FedEx wins no-strings-attached approval for TNT deal from EU
American Journal of Transportation, January 10, 2016
Deloitte and AT&T Form Alliance to Build Smart Cities
PR Newswire, January 7, 2016
Amazon.com, Inc. Is Making Headway in India
Motley Fool, January 5, 2016
Trade Policy
From the World Trade Organization
Seychelles ratifies Trade Facilitation Agreement
Lesotho and Georgia, two additional ratifications
for the Trade Facilitation Agreement
From the White House
Statement by the Press Secretary on the Visit
by Prime Minister Malcolm Turnbull of Australia
The Employment Situation in December
Chart of the Week: American Auto Industry Is Stronger Than Ever
From the U.S. Department of Commerce
Registration Opens for the 2016 SelectUSA Investment Summit
Health IT – Exporting Critical Services
to TPP Countries and Beyond
From the U.S. Trade Representative
Statement by Ambassador Michael Froman on New Market Access for U.S. Poultry, Beef, and Pork Exports to South Africa
Trade Agreements
U.S. Trade Representative Michael Froman Promotes
Trans-Pacific Partnership at Consumer Electronics Show
USTR, January 7, 2016
Asia trade deal puts honey exporter
in sweet spot for Obama speech
Reuters, January 10, 2016
What a Failed TPP Would Mean for the U.S. Economy
Fortune, January 6, 2016
Federal
US economy adds 292,000 jobs in December
BBC News, January 8, 2016
The Latest Tax on Business Hits Visas for High-Skill Workers
The Wall Street Journal, January 6, 2016
California
CalChamber Joins U.S. Effort to Expand Work Experience Opportunities for Youth
CalChamber, January 11, 2016
CalChamber President Issues Statement on Governor Brown's Proposed 2016-17 Budget
CalChamber, January 7, 2016
Governor Brown Proposes 2016-17 State Budget
Governor's Office, January 7, 2016
California exports plunge nearly 14 percent
in November from 2014
The Sacramento Bee, January 6, 2016
More International Articles
US border agents to inspect US-bound trucks on Mexican soil
Associated Press, January 12, 2016
New Catalonia leader pledges secession within 18 months
BBC News, January 10, 2016
Meet 2016's Worst Economic Performers
Bloomberg, January 10, 2016
China's financial turmoil won't disrupt California's economy
Los Angeles Times, January 8, 2016
Canada is on the road to freer trade with China
The Star, January 7, 2016
California forges a green-tech partnership with Israel
J Weekly, January 7, 2016
California ends Ebola monitoring of travelers returning
from West Africa
Los Angeles Times, January 7, 2016
China Panic Clashes With Outlook for Modest 2016 Growth Slowdown
Bloomberg, January 7, 2016
Mexican Senate calls for free-trade agreement with Cuba
Business Standard, January 6, 2016
Shuttered up: As China slows, Hong Kong company closures hit record
Reuters, January 6, 2016
Canada's First Export Gain in 4 Months Narrows Trade Deficit
Bloomberg, January 6, 2016
Latin America's Trade Industry to Expand in Vietnam
Latin Post, January 5, 2016
You can view the entire
Trade Update on our website.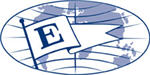 President's Export Award Recipient
Visit CalChamber.com/International for export/import information, trade stats, trade policy, FAQs and more.

California STEP
The California State Trade and Export Promotion (California STEP) project combines a network of state, federal, private and non-profit trade promotion organizations in California to facilitate export promotion activities, serving targeted industries, to drive exports for small businesses.
State Trade and Export Promotion (STEP) Program Fact Sheet

Upcoming Events:
Submit An Event

1/13/2016
California Wine Export Program Annual Seminar

1/19/2016
Grow California Business Summit

1/21/2016
California-Mexico Business And Trade Dialogues

1/21/2016 - 1/27/2016
World Affairs Council - Cuba Policy Trip 2016

1/23/2016
Demystifying Exports and Imports

1/29/2016
The Trans-Pacific Agreement - Understanding the Impact on your Business

2/25/2016
Executive Forum: Connecting the Asia-Pacific

2/26/2016
Eighth Celebration of the International Trade Community in Los Angeles

3/2/2016 - 3/4/2016
GLOBE 2016 Conference & Expo

4/25/2016 - 4/29/2016
Hannover Messe 2016 Trade Show



5/1/2016 - 5/4/2016
Milken Institute Global Conference

6/19/2016 - 6/21/2016
SelectUSA Investment Summit 2016


California Coalition
for Free Trade
A broad-based group of companies and business organizations working to secure a national free trade agenda.
Join or Learn More
Resources:
California Congressional Delegation Pictorial Roster
California Congressional Committee Assignments
California Legislative Pictorial Roster
Federal Government:
The White House

The U.S. Senate

The U.S. House of Representatives

U.S. Department of Commerce

U.S. Trade Representative
State Government:
Governor

California State Senate

California State Assembly

California Department of Finance

Governor's Office of Business and Economic Development – GO Biz



Free eNewsletters
Receive free eNewsletters to help keep you up to date on the laws affecting you and your business. To subscribe to any of the newsletters, visit this link.


Connect with CalChamber


Your one-stop shop for products that answer California and federal labor law and HR questions, alleviate confusion, save you time and money, so you can get back to business.

See the CalChamber Store's selection of forms and checklists in Spanish.
Note: This email is being sent to members of the CalChamber Council for International Trade; CalChamber members with international interests; local, binational and American chambers of commerce abroad; the consular corps; California congressional delegation, selected U.S. and California government officials; and representatives of business and trade associations.

If you would like to be added to the subscriber list for this free e-newsletter, please click here.
To unsubscribe from Trade Update, please email us.
1215 K Street, Suite 1400
Sacramento, CA 95814
916 444 6670
www.calchamber.com/international international@calchamber.com