CalChamber Participates in Mission to Mexico City
Led by Lt. Governor Eleni Kounalakis
From October 1-4, 2019 a delegation of California business and state agencies led by Lieutenant Governor Ambassador Eleni Kounalakis will travel to Mexico City for a trade mission to advance business, collaboration and partnership between California and Mexico businesses. The delegation is made up of 20 private sector leaders from the agriculture, energy, and clean-technology sectors, as well as approximately 20 representatives from an array of state agencies.
The objectives of the mission are to:
Reaffirm and strengthen California's friendship and commercial relationship with Mexico;

Open California's Trade and Service Desk in Mexico City;

Engage in dialogue among government officials and the private sector on topics and solutions important to both Mexico and California in the areas of energy, climate, agriculture, water, sustainability, migration and resiliency.
CalChamber Participants
The California Chamber of Commerce (CalChamber) and the California Foundation for Commerce and Education (CFCE) are pleased to be assisting in the behind-the-scenes organization of this mission to Mexico. The CalChamber was represented on the delegation by Susanne Stirling, Vice President of International Affairs, as well as two CalChamber Board members: Stuart Woolf, President and CEO of Woolf Farming & Processing, and Jennifer Haley, President of Kern Oil & Refining Co.
| | | |
| --- | --- | --- |
| Stuart Woolf, President & CEO, Woolf Farming & Processing/ CalChamber Board Member | Jennifer Haley, President, Kern Oil & Refining Co./ CalChamber Board Member | Susanne Stirling, Vice President of International Affairs, CalChamber |

The CalChamber is the largest broad-based business advocate to government in California. Membership represents one-quarter of the private sector jobs in California and includes firms of all sizes and companies from every industry within the state.
Leveraging our front-line knowledge of laws and regulations, we provide products and services to help businesses comply with both federal and state law. CalChamber, a not-for-profit organization with roots dating to 1890, promotes international trade and investment in order to stimulate California's economy and create jobs. For more information, visit For more information, visit www.calchamber.com/international.
In keeping with long-standing policy, the CalChamber enthusiastically supports free trade worldwide, expansion of international trade and investment, fair and equitable market access for California products abroad and elimination of disincentives that impede the international competitiveness of California business. New multilateral, sectoral and regional trade agreements ensure that the United States may continue to gain access to world markets, resulting in an improved economy and additional employment of Americans.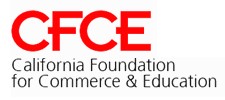 The California Foundation for Commerce and Education is a think tank affiliated with CalChamber. A 501(c)(3) organization, the Foundation is a nonprofit, nonpartisan advocate for private enterprise and the market economy.
Trade Mission Sponsors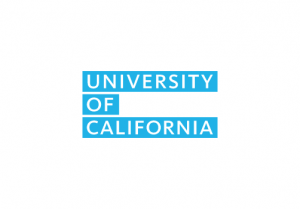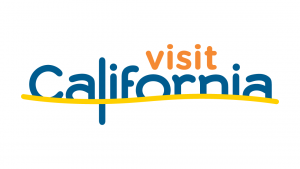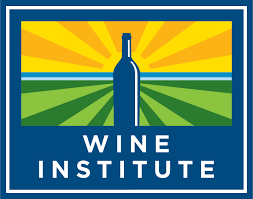 Lt. Governor Eleni Kounalakis
In February of 2019, Governor Gavin Newsom issued an executive order naming Lt. Governor Kounalakis as the Governor's Representative for International Affairs and Trade Development.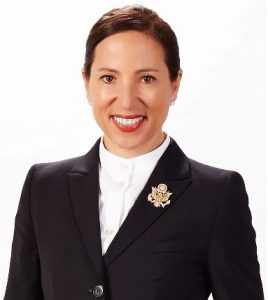 Lt. Governor Eleni Kounalakis
Ambassador Kounalakis was sworn in as the 50th Lieutenant Governor of California by Governor Newsom on January 7, 2019. She is the first woman elected Lieutenant Governor of California. A native Californian, she visited each of the state's 58 counties during her historic campaign.
From 2010 to 2013, Kounalakis served as President Barack Obama's Ambassador to the Republic of Hungary. Kounalakis was the first Greek-American woman — and at age 43 one of America's youngest — to serve as U.S. Ambassador. Her highly acclaimed memoir, "Madam Ambassador, Three Years of Diplomacy, Dinner Parties and Democracy in Budapest" (The New Press, 2015), chronicles the onset of Hungary's democratic backsliding.
Governor Edmund G. Brown Jr. appointed Kounalakis to chair the California Advisory Council for International Trade and Investment in 2014. Kounalakis was a Virtual Fellow at the U.S. Department of State, Bureau of Intelligence and Research (INR) between 2014 and 2017, specializing in international trade and immigration. She is currently a director of the Association of American Ambassadors and a National Democratic Institute (NDI) "Ambassadors Circle" advisor.
Prior to her public service, Kounalakis was president of one of California's most respected housing development firms, AKT Development, where she worked for 18 years. She built master-planned communities and delivered quality housing to the Sacramento region's working families, gaining recognition as one of the capital region's most prominent businesswomen. Passionate about early childhood development, Kounalakis served as a member of California's First 5 Commission and the California Blue Ribbon Commission on Autism.
Kounalakis graduated from Dartmouth College in 1989 and earned her Master of Business Administration (MBA) from the University of California, Berkeley Haas School of Business in 1992. She holds an Honorary Doctorate of Law from the American College of Greece. She is married to Dr. Markos Kounalakis and the couple have two teenage sons, Neo and Eon.
The Mexico City Trade Mission was organized in collaboration with the Governor's Office of Business and Economic Development (GO-Biz), spearheaded by Bud Colligan, Senior Advisor for International Affairs.
International Affairs and Trade Development Interagency Committee Heads to Mexico
Office of Lt. Governor Eleni Kounalakis, September 2019
Organized in Partnership with the Governor's Office of Business and Economic Development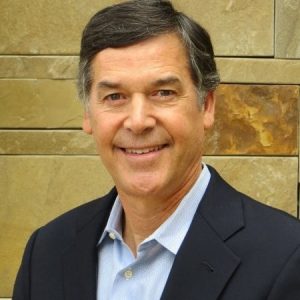 Bud Colligan, Senior Advisor for International Affairs and Trade, Governor's Office of Business and Economic Development (GO-Biz)
John "Bud" Colligan was appointed Senior Advisor for International Affairs and Trade in the Governor's Office of Business and Economic Development by Governor Newsom in March 2019. Colligan was previously co-founder and co-chairman of the Monterey Bay Economic Partnership from 2014 to 2019. He was a partner at Accel Partners from 1998 to 2015, and chief executive officer at Macromedia from 1989 to 1997. Colligan held multiple positions at Apple from 1983 to 1988, including marketing analyst, international product manager-Macintosh and director of higher education marketing. Colligan received his bachelor's degree from Georgetown University, graduating cum laude and Phi Beta Kapa from the School of Foreign Service with a BSFS in International Economics. He earned a Master of Business Administration from Stanford University.
State Agencies Participating:
Day 1
Tuesday, October 1 – Arrival and Reception
Early this morning the delegation departed California for the financial and political center of Mexico: Mexico City. The 600-year old city is the oldest capitol city in the Americas and is one of the most populated cities in the world.
View of Mexico City, District Federal (DF) from Chapultepec Castle, with the Sierra Nevada in the distance.
It sits 7,380 feet above sea level (more than a mile), and if you look up toward the horizon, past the skyscrapers, you can see that the city is cradled by majestic mountains and volcanoes. Two volcanoes in this mountain range, Popocatépetl (the smoking mountain) and Iztaccíhuatl (white woman), have inspired tales and art for centuries.
Our delegation is staying at the JW Marriott Hotel in the Polanco district of Mexico City, which is situated across from Chapultepec Park, one of the largest public parks in the world. This area has been inhabited since pre-Hispanic times and was once a retreat for Aztec rulers. The park in many ways is considered not just a green space, but a historic site as well.
While fall is taking full effect in California, Mexico City is in the midst of its rainy season, which is enfolding everyone in lush greenery and is gifting us with beautiful forest views of Chapultepec.
We have a few brief moments to enjoy our new surroundings before checking into our hotel rooms and beginning our packed few days of events and meetings.
This evening we will have a Welcome Reception with the U.S. Ambassador to Mexico, Christopher Landau. Ambassador Landau recently arrived in Mexico himself, having assumed office two months earlier. He was sworn in as United States Ambassador to Mexico on August 12, 2019.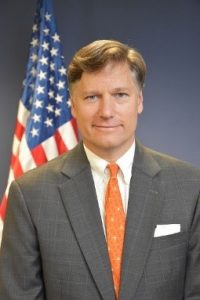 U.S. Ambassador to Mexico Christopher Landau
Landau was born in Madrid and attended the American School of Asunción, Paraguay, for five years, where he became fluent in Spanish. He earned his Bachelor of Arts in history, summa cum laude, from Harvard College in 1985, where he was elected to Phi Beta Kappa his junior year, and earned a Certificate in Latin American Studies.
He received his Juris Doctor, magna cum laude, from Harvard Law School in 1989. After graduating, Landau clerked for then-Judge Clarence Thomas of the U.S. Court of Appeals for the District of Columbia Circuit. He later clerked for Associate Justices Antonin Scalia and Clarence Thomas of the U.S. Supreme Court during the 1990 and 1991 terms, respectively.
In 1993, Landau joined Kirkland & Ellis, where he became a partner in 1995. He was chairman of the firm's appellate practice until he left after 25 years to join Quinn Emanuel Urquhart & Sullivan in 2018. He has argued nine cases before the U.S. Supreme Court, including two on behalf of the Commonwealth of Puerto Rico, and has briefed and argued appeals in all the U.S. appellate courts.
The next three days will be full of meetings with Mexican dignitaries and local business leaders, as well as a conference at the University of California Casa California in Mexico City. More to come from our Mission to Mexico City with Lt. Governor Ambassador Eleni Kounalakis. Stay tuned!

The complete blog will be posted in the Tuesday, October 8 edition of the Trade Update e-newsletter from the CalChamber Council for International Trade.