Trade Update - Tuesday, December 20, 2016
Next Trade Update: Tuesday, January 3, 2017
Featured Headlines
From all of us at the California Chamber
of Commerce, we wish you a happy holiday season and a wonderful, healthy,
and prosperous new year!

Susanne Stirling, Vice President, International Affairs
susanne.stirling@calchamber.com
Nikki Ellis, Assistant, International Affairs
Ann Amioka, Vice President, Communications
Steve Dormann, Managing Web Editor
Sara Espinosa, Publications Editor
Neil Ishikawa, Art Director
Cheryl O'Neal, Communications Assistant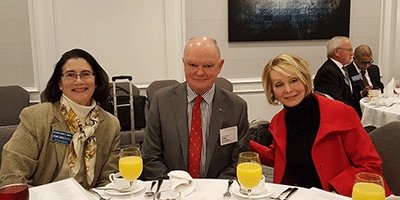 CalChamber Council for International Trade hosts International Breakfast Friday, December 9, featuring Australian Consul General Chris Oldfield and GO-Biz Deputy Director of International Affairs Brian Peck. Sponsored by Wilcox, Miller & Nelson.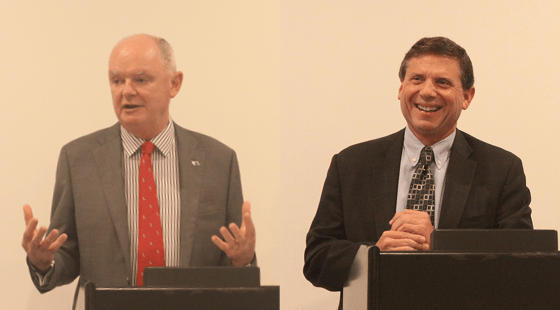 Consul General Oldfield provided insight on California relations with Australia, as well as information about Transpacific relations. Brian Peck gave a brief update on the international activities of GO-Biz.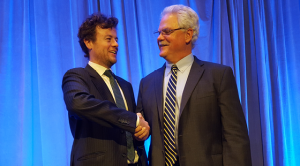 Irish Vice Consul General Colum Hatchell (left) greets 2016 CalChamber Chair Mike Murphy after reading
a congratulatory letter to Murphy from Irish
Ambassador Anne Anderson at the
CalChamber Board dinner on December 8.
CalChamber Companies in the News
18 CalChamber Member Companies Recognized as Best Places
to Work in 2017
Eighteen California Chamber of Commerce member companies were chosen in a recent Glassdoor survey as some of the best places to work.
CalChamber, December 1, 2016
Trade Policy
From the World Trade Organization
DG Azevêdo: After a year of constructive debate at the WTO,
work must intensify into 2017
DG Azevêdo: "We must ensure that the gains of trade are better shared across society"
Director-General selection process launched;
Azevêdo willing to serve 2nd term
California
CalChamber Elects 2017 Board Officers
The California Chamber of Commerce yesterday announced the election of its new board officers, including Susan Corrales-Diaz as 2017 chair
of the CalChamber Board of Directors.
Corrales-Diaz is president and chief
executive officer of Systems Integrated.
CalChamber, December 16, 2016
CalChamber Releases List of New Employment Laws Affecting Businesses in 2017
CalChamber, December 14, 2016
'I'm Here to Help,' Trump Tells Tech Executives at Meeting
The New York Times, December 14, 2016
Silicon Valley Faces its Reckoning with Trump
Los Angeles Times, December 12, 2016
More International Articles
Ireland Says EU Overstepped in Apple Tax Decision
The Wall Street Journal, December 19, 2016
China Set for Slower Growth, Tighter Policy in 2017
as Government Targets Asset Bubbles
Reuters, December 19, 2016
Ukraine Nationalizes Largest Bank After Stability Concerns
The Associated Press, December 19. 2016
Japan Overtakes China as Largest Holder of U.S. Treasuries
Bloomberg, December 16, 2016
U.S. Tax Reform Proposal on Border Trade Faces Growing Opposition
Reuters, December 16, 2016
Peace can transform Colombia into breadbasket for world, president says
Reuters December, 15, 2016
Border Cities Worry that Ending NAFTA Would Hurt Economies
The Associated Press, December 15, 2016
Brexit, Britain and the EU: What Happens Next?
Bloomberg, December 14, 2016
Share Trade Update: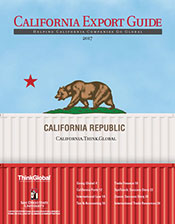 The California Export Guide is published by ThinkGlobal Inc. in partnership with the Center for International Business Education and Research (CIBER) at San Diego State University. The guide provides expert advice and information for exporters.
You can view the entire
Trade Update on our website.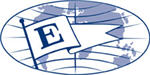 President's Export Award Recipient
Visit CalChamber.com/International for export/import information, trade stats, trade policy, FAQs and more.

Upcoming Events:

2/4/2017
Steps to College Fair

3/12/2017
Connect to Thrive - Impact of Digital Data and Commerce Across the Global Supply Chain

3/27/2017
Asia Pacific Business Outlook Conference 2017

6/18/2017
SelectUSA Investment Summit

California Coalition
for Free Trade
A broad-based group of companies and business organizations working to secure a national free trade agenda.
Join or Learn More
Resources:
California Congressional Delegation Pictorial Roster
California Congressional Committee Assignments
California Legislative Pictorial Roster
Federal Government:
The White House

The U.S. Senate

The U.S. House of Representatives

U.S. Department of Commerce

U.S. Trade Representative
State Government:
Governor

California State Senate

California State Assembly

California Department of Finance

Governor's Office of Business and Economic Development – GO Biz

GO-Biz California Business Portal: A One-Stop-Shop Website for Business Owners



Free eNewsletters
Receive free eNewsletters to help keep you up to date on the laws affecting you and your business. To subscribe to any of the newsletters, visit this link.

Connect with CalChamber
Note: This email is being sent to members of the CalChamber Council for International Trade; CalChamber members with international interests; local, binational and American chambers of commerce abroad; the consular corps; California congressional delegation, selected U.S. and California government officials; and representatives of business and trade associations.

If you would like to be added to the subscriber list for this free e-newsletter, please click here.
To unsubscribe from Trade Update, please email us.
1215 K Street, Suite 1400
Sacramento, CA 95814
916 444 6670
www.calchamber.com/international international@calchamber.com