Tuesday, December 1, 2015
Featured Headlines
CalChamber Companies in the News
Accenture Ireland moves into new Hanover Quay office
Consultancy UK, November 27, 2015
US Industry Welcomes Trade Meeting
on US-China Commercial Relations
Featuring CalChamber Member McWong International/California Center
PR Newswire, November 22, 2015
A Warm Welcome Back to the Hyatt Ziva Los Cabos
Travel Pulse, November 20, 2015
Trade Policy
From the World Trade Organization
Kazakhstan joins the WTO as 162nd member
WTO members consider draft Nairobi Ministerial Declaration
From the White House
FACT SHEET: Visa Waiver Program Enhancements
U.S.-China Joint Statement on COP21
Joint Statement on the ASEAN-U.S. Strategic Partnership
From the U.S. Department of Commerce
Positive Progress at the 2015 U.S. China JCCT
**ITA Blog
The Great Mall of China
**ITA Blog
U.S. Secretary of Commerce Penny Pritzker Kicks-Off Visit
to Asia in Hong Kong
United States Official Partner Country for 2016 Hannover Messe
in Germany
U.S. and Cuba to Cooperate on Sister Sanctuaries
From the U.S. Trade Representative
USTR Uses Trade Preference Programs
to Advance Worker Rights
U.S. Trade Representative Michael Froman Underlines
Asia-Pacific Trade Agreement's Numerous Benefits
for Los Angeles Economy
U.S. and Chinese delegations conclude the 26th session
of the U.S.-China Joint Commission on Commerce and Trade
Readout from the Second U.S.- Bangladesh Trade and Investment Cooperation Framework Agreement (TICFA) Council Meeting
Joint Statement of the Fifth United States-Peru FTA
Free Trade Commission Meeting
Trade Agreements
Small Businesses With a Big Stake in the Pacific Trade Deal
The Wall Street Journal, November 26, 2015
US agriculture secretary says TPP trade pact balances China,
taps Asia's growing middle-class
Associated Press, November 20, 2015
Federal
U.S. GDP growth raised for third quarter
Reuters, November 25, 2015
California
California to Paris: Take our ideas, send money
The Sacramento Bee, November 30, 2015
Gov. Jerry Brown marches California climate agenda to Paris
San Francisco Chronicle, November 27, 2015
California tourism groups worried about changes to visa program
Los Angeles Times, November 25, 2015
California adds 41,200 jobs in October;
unemployment rate is lowest since 2007
Los Angeles Times, November 20, 2015
Analyst predicts strong economy,
more California budget surpluses
The Sacramento Bee, November 18, 2015
More International Articles
The IMF's decision on the yuan is a victory for China
-- and a challenge
Los Angeles Times, November 30, 2015
India Growth Exceeds Estimate Before Interest Rate Decision
Bloombgerg, November 30, 2015
Obama, China's Xi pledge to push for climate deal in Paris
Reuters, November 30, 2015
Obama Pledges Solidarity with France
Associated Press, November 24, 2015
China lifts brokerage curb in sign of market confidence
Reuters, November 24, 2015
Why China's Steel Mills Won't Cut Back Production
Bloomberg, November 24, 2015
U.S. says China to take tougher stance against trade secret theft
Reuters, November 23, 2015
SE Asia Creates Economic Community, But Challenges Remain
Associated Press, November 22, 2015
Argentina Elects Pro-Business President; Big Change Expected
Bloomberg, November 22, 2015
Why fewer Mexicans are leaving their homeland for the U.S.
Los Angeles Times, November 19, 2015
You can view the entire
Trade Update on our website.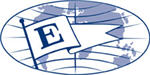 President's Export Award Recipient
Visit CalChamber.com/International for export/import information, trade stats, trade policy, FAQs and more.
Upcoming Events:
Submit An Event


12/02/2015
How to do Business in the Pacific Rim

12/06/2015 - 12/13/2015
World Affairs Council - Cuba Policy Trip 2015

12/7/2015 - 12/11/2015
Inbound Trade Mission from Europe

12/9/2015 - 12/11/2015
U.S. ASEAN Energy Trade Mission



12/10/2015
Saudi Business Opportunities Breakfast Briefing

12/11/2015
Exporting Roundtable Series: Trade Compliance

1/21/2016 - 1/27/2016
World Affairs Council - Cuba Policy Trip 2016

3/2/2016 - 3/4/2016
GLOBE 2016 Conference & Expo

4/25/2016 - 4/29/2016
Hannover Messe 2016

6/19/2016 - 6/21/2016
SelectUSA Investment Summit 2016


California Coalition
for Free Trade
A broad-based group of companies and business organizations working to secure a national free trade agenda.
Join or Learn More
Resources:
California Congressional Delegation Pictorial Roster
California Congressional Committee Assignments
California Legislative Pictorial Roster
Federal Government:
The White House

The U.S. Senate

The U.S. House of Representatives

U.S. Department of Commerce

U.S. Trade Representative
State Government:
Governor

California State Senate

California State Assembly

California Department of Finance

Governor's Office of Business and Economic Development – GO Biz



Free eNewsletters
Receive free eNewsletters to help keep you up to date on the laws affecting you and your business. To subscribe to any of the newsletters, visit this link.
Connect with CalChamber


Your one-stop shop for products that answer California and federal labor law and HR questions, alleviate confusion, save you time and money, so you can get back to business.

See the CalChamber Store's selection of forms and checklists in Spanish.
Note: This email is being sent to members of the CalChamber Council for International Trade; CalChamber members with international interests; local, binational and American chambers of commerce abroad; the consular corps; California congressional delegation, selected U.S. and California government officials; and representatives of business and trade associations.

If you would like to be added to the subscriber list for this free e-newsletter, please click here.
To unsubscribe from Trade Update, please email us.
1215 K Street, Suite 1400
Sacramento, CA 95814
916 444 6670
www.calchamber.com/international international@calchamber.com