Tuesday, November 3, 2015
Featured Headlines
On Monday, November 2, Governor Brown
appointed Panorea Avdis the Director of GO-Biz
and Will Koch the Chief Deputy Director.
CalChamber Companies in the News
General Electric in Middle East digital push
Gulf News, November 2, 2015
Southwest Airlines' Newest Jamaica Flights
Caribbean Journal, October 31, 2015
Trade Policy
From the World Trade Organization
WTO members agree process and structure for Nairobi Ministerial Declaration
WTO reports leveling of new G20 trade restrictions, but stockpile grows
DG Azevêdo: More flexibility needed to achieve outcomes in Nairobi
From the White House
Message to the Congress -- Notification to the Congress on AGOA Program Change
Advance Estimate of Gross Domestic Product for the Third Quarter of 2015
From the U.S. Department of Commerce
U.S. Secretary of Commerce Penny Pritzker Visits Berlin and Frankfurt, Germany
Powerful Connections: Introducing U.S. Businesses to Unprecedented Opportunities in Japan's Electricity Market
**ITA Blog
Joint Statement by U.S. Secretary of Commerce Penny Pritzker and Ukrainian Prime Minister Arseniy Yatsenyuk on Need for Deeper Economic Reforms to Expand U.S.-Ukraine Business Ties
U.S. Secretary of Commerce Penny Pritzker Delivers Remarks at the AmCham Germany Annual Transatlantic Business Conference in Frankfurt
India Smart Cities Roundtable: Unlocking Opportunities for U.S. Companies
From the U.S. Trade Representative
Readout of meeting between Ambassador Michael Froman and Georgian Vice Prime Minister Giorgi Kvirikashvili
United States and India Joint Statement on the Trade Policy Forum
Remarks by Ambassador Michael Froman to the Atlantic Council
Trade Agreements
Trans-Pacific Partnership: the case for trade
The Guardian, October 30, 2015
TPP beneficial for Philippine economic progress
Philstar, October 28, 2015
Federal
Wyden Statement on Increased Congressional Staff Access to Trade Documents
U.S. Senate Committee on Finance, October 29, 2015
California
Port of San Diego wins $10-million federal grant
Los Angeles Times, October 31, 2015
Governor Brown to Speak at Fortune Global Forum in San Francisco on Monday
Governor's Office, October 30, 2015
More truckers join in strike at ports of LA, Long Beach
Los Angeles Daily News, October 29, 2015
More International Articles
U.S. Adds U.K. to Select Nations Granted Fast-Track Entry
Bloomberg, November 3, 2015
China's Xi says annual growth of about 7 percent possible over next five years
Reuters, November 3, 2015
American businesses flood Cuban trade fair
USA Today, November 2, 2015
American Consumers Feel Great. Europeans, Not So Much
Wall Street Journal, November 2, 2015
Ethiopia eager to sign trade agreements with Egypt
Daily News, November 1, 2015
China, Japan and South Korea Pledge to Expand Trade at Joint Meeting
New York Times, November 1, 2015
IMF Pushes Europe for Formal Restructuring Accord on Greek Debt
Bloomberg, November 1, 2015
Talks underway for EU-NZ free trade pact
Radio New Zealand, October 30, 2015
Ratification of Vietnam-EU free trade pact to take two years: ambassador
Tuoitre News, October 30, 2015
How U.S.-China skirmish in South China Sea could affect trade
Los Angeles Times, October 29, 2015
Cash Boost Sought From Egypt's Suez Canal Proves Elusive
New York Times, October 27, 2015
You can view the entire
Trade Update on our website.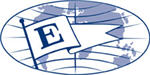 President's Export Award Recipient
Visit CalChamber.com/International for export/import information, trade stats, trade policy, FAQs and more.
Upcoming Events:
Submit An Event



11/3/2015 - 11/4/2015
Annual Public Affairs Conference

11/04/2015
USTDA: China Smart Grid Business Briefing

11/04/2015 - 11/05/2015
Innovation 2015: From China to Silicon Valley

11/04/2015 - 11/07/2015
Nagoya Trade Show

11/06/2015
How to Trade with the Pacific Alliance Countries

11/7/2015 - 11/14/2015
CalAsian Trade Mission to Shanghai

11/7/2015 - 11/19/2015
Hong Kong/China Trade & Leadership Mission

11/12/2015
Northern CA Peruvian Chamber Mixer

11/12/2015 - 11/13/2015
K-TECH

11/12/2015 - 11/14/2015
Integrating Global Trade, Logistics & Cybersecurity

11/17/2015
Exporting Best Practices Workshop

11/17/2015
Importing into the U.S. Workshop
12/02/2015
How to do Business in the Pacific Rim

12/06/2015 - 12/13/2015
World Affairs Council - Cuba Policy Trip 2015

12/7/2015 - 12/11/2015
Inbound Trade Mission from Europe

12/9/2015 - 12/11/2015
U.S. ASEAN Energy Trade Mission



12/11/2015
Exporting Roundtable Series: Trade Compliance

2015
World Expo: Milan

1/21/2016 - 1/27/2016
World Affairs Council - Cuba Policy Trip 2016

3/2/2016 - 3/4/2016
GLOBE 2016 Conference & Expo

6/19/2016 - 6/21/2016
SelectUSA Investment Summit 2016


California Coalition
for Free Trade
A broad-based group of companies and business organizations working to secure a national free trade agenda.
Join or Learn More
Resources:
California Congressional Delegation Pictorial Roster
California Congressional Committee Assignments
California Legislative Pictorial Roster
Federal Government:
The White House

The U.S. Senate

The U.S. House of Representatives

U.S. Department of Commerce

U.S. Trade Representative
State Government:
Governor

California State Senate

California State Assembly

California Department of Finance

Governor's Office of Business and Economic Development – GO Biz



Free eNewsletters
Receive free eNewsletters to help keep you up to date on the laws affecting you and your business. To subscribe to any of the newsletters, visit this link.
Connect with CalChamber


Your one-stop shop for products that answer California and federal labor law and HR questions, alleviate confusion, save you time and money, so you can get back to business.

See the CalChamber Store's selection of forms and checklists in Spanish.
Note: This email is being sent to members of the CalChamber Council for International Trade; CalChamber members with international interests; local, binational and American chambers of commerce abroad; the consular corps; California congressional delegation, selected U.S. and California government officials; and representatives of business and trade associations.

If you would like to be added to the subscriber list for this free e-newsletter, please click here.
To unsubscribe from Trade Update, please email us.
1215 K Street, Suite 1400
Sacramento, CA 95814
916 444 6670
www.calchamber.com/international international@calchamber.com