Trade Update - Tuesday, October 25, 2016
Next Trade Update: November 2016
Featured Headlines
CalChamber Companies in the News
Tanzania: Toyota Tanzania Unveils New Modern Showroom
All Africa, October 24, 2016
A First Look at Grand Hyatt Hong Kong's Stunning New Renovation
Robb Report, October 18, 2016
Trade Policy
From the World Trade Organization
DG Azevêdo highlights how WTO can help to meet challenge
of antimicrobial resistance
DG Azevêdo welcomes ministerial call for concrete results at MC11
Sweden donates over CHF 1 million to increase trade capacity
of developing countries
WTO issues panel report regarding US anti-dumping duties
on Chinese imports
Continuing solid progress on pending accessions
to government procurement pact
From the White House
Statement by the Press Secretary on the President's Travel
to Greece, Germany, and Peru
Toast Remarks by President Obama and Prime Minister Renzi
of Italy at State Dinner
From the U.S. Department of Commerce
Secretary Pritzker Makes First Official Visit to Bogota, Colombia
From the U.S. Trade Representative
India and United States Joint Statement on the Trade Policy Forum
Trade Agreements
Must see TV: why gutting NAFTA unlikely to create U.S. jobs
Reuters, October 25, 2016
How a trade deal made avocado a food star
The Orange County Register, October 23, 2016
A post-debate defense of the North American Free Trade Area
The Hill, October 21, 2016
NAFTA creates more jobs than are lost: Guest Commentary
Long Beach Press-Telegram, October 21, 2016
California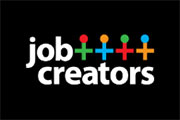 California actually benefits a lot from trade with China
Los Angeles Times, October 24, 2016
Report: community colleges contribute $8 billion to region
The San Diego Union Tribune, October 24, 2016
More International Articles
Socialist to Head Latin America's Most Trusted Central Bank
Bloomberg, October 25, 2016
China's Fuzhou sees stable property prices despite fall in sales
Reuters, October 25, 2016
Global shares up on strong Japan data, China property moves
USA Today, October 24, 2016
Japan Posts Trade Surplus in Sept; Exports Down 7 Percent
Associated Press, October 24, 2016
At odds over Brexit, UK nations hold 'frustrating' talks on common stance
Reuters, October 24, 2016
EU Prepares New Talks to Break EU-Canada Trade Impasse
Bloomberg, October 24, 2016
Brexit Puts Britain in Need of Trade Expertise
The Wall Street Journal, October 22, 2016
At her first summit since Brexit vote, UK's May vows to work closely with EU
Reuters, October 20, 2016
Kremlin says Berlin talks on Ukraine crisis were positive
Reuters, October 20, 2016
ECB Leaves Stimulus Unchanged as Decision Deadline for QE Looms
Bloomberg, October 20, 2016
China third quarter GDP grows 6.7 percent as expected
as construction booms, debt rises
Reuters, October 19, 2016
EU believes free trade deal with U.S. won't be completed this year
Reuters, October 19, 2016
China Holdings of U.S. Treasuries Drop to Almost Four-Year Low
Bloomberg, October 18, 2016
You can view the entire
Trade Update on our website.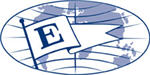 President's Export Award Recipient
Visit CalChamber.com/International for export/import information, trade stats, trade policy, FAQs and more.

California STEP
The California State Trade and Export Promotion (California STEP) project combines a network of state, federal, private and non-profit trade promotion organizations in California to facilitate export promotion activities, serving targeted industries, to drive exports for small businesses.
STEP Program Fact Sheet 2015-2016

SBA STEP Fact Sheet 2015

Pre-register to access STEP Funds
Upcoming Events:

11/2/2016
Exporting Agriculture International Trade and Ag Summit

11/2/2016 - 11/3/2016
K-Global 2016

11/08/2016
Exporting Best Practices

11/10/2016 - 11/12/2016
U.S.-Russia Business Council Annual Meeting




11/29/2016
Tunisia 2020 International Conference

12/12/2016
Business H2O Summit-Water Management Best Practices from the U.S. and Israel
California Coalition
for Free Trade
A broad-based group of companies and business organizations working to secure a national free trade agenda.
Join or Learn More
Resources:
California Congressional Delegation Pictorial Roster
California Congressional Committee Assignments
California Legislative Pictorial Roster
Federal Government:
The White House

The U.S. Senate

The U.S. House of Representatives

U.S. Department of Commerce

U.S. Trade Representative
State Government:
Governor

California State Senate

California State Assembly

California Department of Finance

Governor's Office of Business and Economic Development – GO Biz

GO-Biz California Business Portal: A One-Stop-Shop Website for Business Owners



Free eNewsletters
Receive free eNewsletters to help keep you up to date on the laws affecting you and your business. To subscribe to any of the newsletters, visit this link.

Connect with CalChamber

HRCalifornia is your one-stop shop for products that answer California and federal labor law and HR questions, alleviate confusion, save you time and money, so you can get back to business.

See the CalChamber Store's selection of forms and checklists in Spanish.
Note: This email is being sent to members of the CalChamber Council for International Trade; CalChamber members with international interests; local, binational and American chambers of commerce abroad; the consular corps; California congressional delegation, selected U.S. and California government officials; and representatives of business and trade associations.

If you would like to be added to the subscriber list for this free e-newsletter, please click here.
To unsubscribe from Trade Update, please email us.
1215 K Street, Suite 1400
Sacramento, CA 95814
916 444 6670
www.calchamber.com/international international@calchamber.com