Trade Update - Tuesday, October 4, 2016
Featured Headline
9th Anniversary Edition- Trade Update
Thanks to our over 5,000 readers around the world for your continued interest and support.
Nine years ago, on October 1, 2007, the California
Council for International Trade (CCIT) merged with
the California Chamber of Commerce International
Trade Committee to create the CalChamber
Council for International Trade, which expands California's voice on trade.
Please visit the CalChamber's "History of the CCIT."
Trade Update e-Newsletter Page and Archives.
Susanne Stirling, Vice President, International Affairs
Mary Watts, Assistant, International Affairs
And thanks to the CalChamber Communications Department!
Ann Amioka, Vice President, Communications
Steve Dormann, Web Managing Editor
Sara Espinosa, Publications Editor
Neil Ishikawa, Art Director
Cheryl O'Neal, Communications Assistant
CalChamber Companies in the News
Obama administration officials ramp up push for Pacific pact
Featuring CalChamber Member Companies General Electric and Federal Express
The Hill, September 29, 2016
Growth through Collaboration: Doing Business in Africa
Featuring CalChamber Member Company UPS
By Laura Lane, UPS, Featured by the U.S. Department of Commerce, September 29, 2016
Almond group Blue Diamond increases capacity
Just Food, September 29, 2016
Trade Policy
From the World Trade Organization
WTO members accept Argentina's invitation
to host 2017 Ministerial Conference
DG Azevêdo urges WTO members to deepen discussions
to advance negotiating work
Public Forum stresses the role of trade in empowering women
New book examines provisions in RTAs and their impact
on WTO rules and members
Businesses share ideas on rules for inclusive trade
New book examines African perspectives on trade and the WTO
Trade Policy Review: Russian Federation
From the White House
Third Estimate of Gross Domestic Product for the Second Quarter of 2016
Dr. Biden to Travel to the Republic of Cuba and the Dominican Republic
From the U.S. Department of Commerce
U.S. Deputy Secretary of Commerce Bruce Andrews Delivers Opening Remarks at the Association for Mexican Entrepreneurs Leadership Summit
Secretary Pritzker Highlights Economic Cooperation
and Anti-Corruption Efforts in Ukraine
Our Partnership with Canada – Beyond the Border
U.S. Companies Explore Opportunities in the Brazilian Healthcare Sector
U.S. Deputy Secretary of Commerce Bruce Andrews Delivers Remarks at Danish Royal Visit and Business Delegation
From the U.S. Trade Representative
United States Presses for Rapid Enforcement of Two World Trade Organization (WTO) Victories
Statement of Ambassador Michael Punke at the WTO Trade Policy Review of the Russian Federation
Trade Agreements
Secretary Kerry reaffirms the need for a strong transatlantic relationship
State Department, October 4, 2016
Secretary Kerry: If we reject TPP, we take a giant step backward
State Department, September 28, 2016
Federal
GAO to examine panel on foreign investment in U.S. strategic firms
Reuters, October 3, 2016
SBA Announces $18.8 Million to Support Small Business Trade Growth
U.S. Small Business Administration, October 3, 2016
U.S. Economy Expanded at Revised 1.4% Rate in Second Quarter
Bloomberg, September 29, 2016
California
How difficult is it to export internationally?
Here's one Irvine business' experience
The Orange County Register, October 2, 2016
How California benefits from trade with China
The Press Enterprise, October 2, 2016
California Governor Jerry Brown signs anti-BDS bill into law
Newly approved legislation prevents companies that boycott or discriminate against any sovereign country from trading with the state.
Times of Israel, September 25, 2016
Bay Area economy outpaces U.S., China
San Francisco Chronicle, September 26, 2016
CalChamber Presents Handy Ballot Guide
CalChamber Alert, September 23, 2016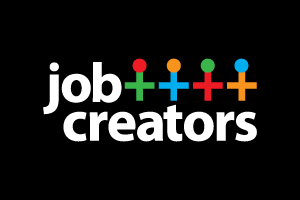 More International Articles
Hanjin Shipping Collapse Leaves Up to 15,000 Cargo Containers Piled Up
Los Angeles Daily News, October 3, 2016
Colombia referendum: Voters reject Farc peace deal
BBC News, October 3, 2016
Greece expects growth, lower debt, unemployment to ease in 2017-draft budget
Reuters, October 3, 2016
Global Economy Week Ahead: IMF Meetings, U.S. Jobs Report,
China Forex Reserves
The Wall Street Journal, October 2, 2016
Britain will launch Brexit by April , prime minister says
Associated Press, October 2, 2016
United States and Cuba Hold Fourth Bilateral Commission Meeting
in Washington, D.C.
State Department, September 30, 2016
China cuts consumption tax on cosmetics to stir growth
Reuters, September 30, 2016
Liam Fox predicts free EU trade post-Brexit
BBC News, September 29, 2016
China sees growing downward pressure on trade
Reuters, September 29, 2016
OPEC Reaches Preliminary Accord to Curb Oil Production
Associated Press, September 29, 2016
US Treasury Head Touts Trade, Security in Mexico Visit
Associated Press, September 29, 2016
EU Calls for Sweeping Changes to Basel Bank-Capital Proposal
Bloomberg, September 29, 2016
Danish PM casts doubt on reaching Europol deal with EU
Reuters, September 29, 2016
You can view the entire
Trade Update on our website.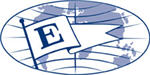 President's Export Award Recipient
Visit CalChamber.com/International for export/import information, trade stats, trade policy, FAQs and more.

California STEP
The California State Trade and Export Promotion (California STEP) project combines a network of state, federal, private and non-profit trade promotion organizations in California to facilitate export promotion activities, serving targeted industries, to drive exports for small businesses.
STEP Program Fact Sheet 2015-2016

SBA STEP Fact Sheet 2015

Pre-register to access STEP Funds

Upcoming Events:

10/4/2016 - 10/7/2016
2016 Sima-Sipsa International Ag Expo

10/6/2016
CompTIA Global Trade Compliance Best Practices Conference

10/10/2016 - 10/14/2016
Fifth Annual US-China Collaboration Delegation

10/17/2016
The Canadian Opportunity: Diversity is Canada's Strength

10/19/2016
Taking L.A to the World

10/19/2016
Think Canada Global Summit

10/20/2016 - 10/21/2016
Get Global

11/2/2016
Exporting Agriculture International Trade and Ag Summit

11/08/2016
Exporting Best Practices

12/12/2016
Business H2O Summit-Water Management Best Practices from the U.S. and Israel
California Coalition
for Free Trade
A broad-based group of companies and business organizations working to secure a national free trade agenda.
Join or Learn More
Resources:
California Congressional Delegation Pictorial Roster
California Congressional Committee Assignments
California Legislative Pictorial Roster
Federal Government:
The White House

The U.S. Senate

The U.S. House of Representatives

U.S. Department of Commerce

U.S. Trade Representative
State Government:
Governor

California State Senate

California State Assembly

California Department of Finance

Governor's Office of Business and Economic Development – GO Biz

GO-Biz California Business Portal: A One-Stop-Shop Website for Business Owners



Free eNewsletters
Receive free eNewsletters to help keep you up to date on the laws affecting you and your business. To subscribe to any of the newsletters, visit this link.

Connect with CalChamber


Your one-stop shop for products that answer California and federal labor law and HR questions, alleviate confusion, save you time and money, so you can get back to business.

See the CalChamber Store's selection of forms and checklists in Spanish.
Note: This email is being sent to members of the CalChamber Council for International Trade; CalChamber members with international interests; local, binational and American chambers of commerce abroad; the consular corps; California congressional delegation, selected U.S. and California government officials; and representatives of business and trade associations.

If you would like to be added to the subscriber list for this free e-newsletter, please click here.
To unsubscribe from Trade Update, please email us.
1215 K Street, Suite 1400
Sacramento, CA 95814
916 444 6670
www.calchamber.com/international international@calchamber.com