Tuesday, September 26, 2017

California Chamber of Commerce Vice President of International Affairs Susanne Stirling joined private and public sector leaders from around the United States, and Canadian officials on a tour of the Canadian border for three days last week.
Stirling was invited by the Canadian Consulate in San Francisco to participate in the tour and visited Vancouver and Prince Rupert, both in British Columbia, from September 19-21.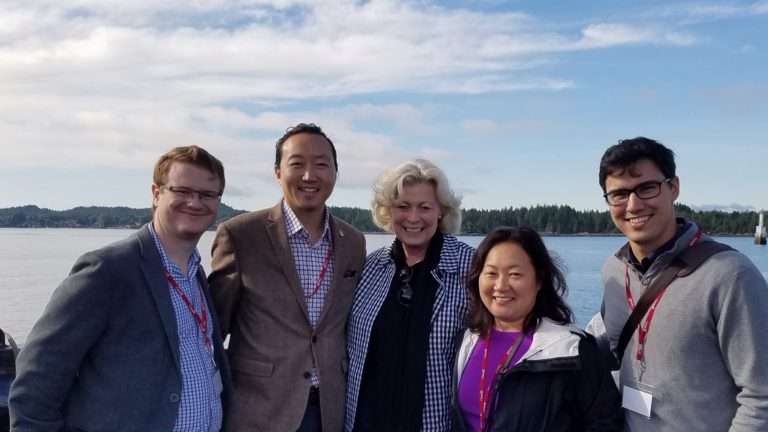 The California delegation is pictured with delegation leader, Consul General Lee, on the ferry to Prince Rupert. (From left to right): Ezrah Chaaban, Chief of Staff, Office of California Senator Bill Dodd; The Honorable Brandon Lee, Consul General of Canada in Seattle; Susanne Stirling, Vice President of International Affairs, CalChamber; Annie Nam, Manager of Goods Movement & Transportation Finance, Southern California Association of Governments; and Tyler Curley, Legislative Deputy, Office of the Mayor of Long Beach.
Stirling chronicled the Canada Border Tour in a three-part blog for the CalChamber. In it, she outlines details regarding border security, supply chain logistics and free trade, and how she gained a deeper understanding of the different ports of entry into Canada (vehicle border checkpoints, seaports, rail stations, airports). This tour was first established after 9/11, and has grown in size and scope.
Featured Headlines
CalChamber Companies in the News
Verizon Foundation Commits $1 Million to Support Puerto Rico
in Wake of Devastating Hurricane Maria
Verizon, September 25, 2017
Trade Policy
From the White House
President Donald J. Trump Announces Intent to Nominate Personnel
to Key Administration Posts (including Ambassador to Luxembourg)
September 21, 2017
President Trump Addresses the 72nd United Nations General Assembly
September 20, 2017
From the Department of Commerce
Readout of Secretary Ross's Meetings with Chinese Officials
During East Asia Travel
September 25, 2017
Trade In Value Added: Declining U.S.-Produced Content
in U.S. Imports from NAFTA
September 22, 2017
From the U.S. Trade Representative
Joint Statement on Upcoming Signature of the Bilateral Agreement Between the European Union and the United States of America on Prudential Measures Regarding Insurance and Reinsurance
September 22, 2017
USTR Announces Second Special Session
of the U.S.-Korea FTA Joint Committee
September 22, 2017
From the World Trade Organization
WTO Upgrades Forecast for 2017 as Trade Rebounds Strongly
September 21, 2017
Trade Agreements
NAFTA
Nafta Negotiators Turn to Thorny
Issue Just as Ministers Arrive
Bloomberg, September 26, 2017
Top U.S. NAFTA Negotiator Sees
No Problem with Pace of Talks
Reuters, September 25, 2017
U.S. to Partially Unveil Key NAFTA
Proposal, Talks Seen Dragging
Reuters, September 24, 2017
A Conversation with Luis Videgaray Caso
on the Future of U.S.-Mexican Relations
Council on Foreign Relations, September 22, 2017
What America Has to Lose by Killing NAFTA
The Sacramento Bee, September 19, 2017
Federal
High-Tech Industries:
The Role of FDI in Driving Innovation and Growth
Select USA, September 2017
California
Walters: Despite Liberal California Legislature,
Chamber of Commerce Kills Most 'Job-Killer' Bills
The San Jose Mercury News, September 21, 2017
More International Articles
China-U.S. Shared Interests Far Outweigh Differences in Trade Ties:
Premier Li
XinhuaNet, September 25, 2017
Trump's China Visit Will Help Avoid 'Trade War, Currency War or Whatever War' Chinese Ambassador Says
South China Morning Post, September 21, 2017
Share Trade Update: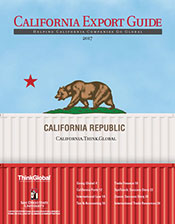 The California Export Guide is published by ThinkGlobal Inc. in partnership with the Center for International Business Education and Research (CIBER) at San Diego State University. The guide provides expert advice and information for exporters.
You can view the entire
Trade Update on our website.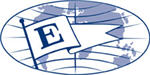 President's Export Award Recipient
Visit CalChamber.com/International for export/import information, trade stats, trade policy, FAQs and more.

Upcoming Events:

9/27/2017
National DEC Export Symposium and Forum 2017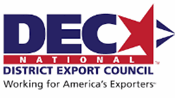 9/27/2017
Trade Mission to the Four Countries of the Pacific Alliance

9/27/2017 - 10/10/2017
Trade Mission to the Four Countries of the Pacific Alliance

9/28/2017
The Road to Digital Europe: GDPR and Privacy Shield Workshop

9/28/2017
Panama Energy Roundtable

9/29/2017
Export Compliance Training Program

10/13/2017
Import Compliance Training Program

10/16/2017
Sustainable Building and Construction Trade Mission to Mexico

10/16/2017
U.S Trade Mission to Azerbaijan

10/19/2017
California-Germany Bilateral Conference 2017

California Coalition
for Free Trade
A broad-based group of companies and business organizations working to secure a national free trade agenda.
Join or Learn More
Resources:
California Congressional Delegation Pictorial Roster
California Congressional Committee Assignments
California Legislative Pictorial Roster
Federal Government:
The White House

The U.S. Senate

The U.S. House of Representatives

U.S. Department of Commerce

U.S. Trade Representative
State Government:
Governor

California State Senate

California State Assembly

California Department of Finance

Governor's Office of Business and Economic Development – GO Biz

GO-Biz California Business Portal: A One-Stop-Shop Website for Business Owners




Free eNewsletters
Receive free eNewsletters to help keep you up to date on the laws affecting you and your business. To subscribe to any of the newsletters, visit this link.

Connect with CalChamber
Note: This email is being sent to members of the CalChamber Council for International Trade; CalChamber members with international interests; local, binational and American chambers of commerce abroad; the consular corps; California congressional delegation, selected U.S. and California government officials; and representatives of business and trade associations.

If you would like to be added to the subscriber list for this free e-newsletter, please click here.
To unsubscribe from Trade Update, please email us.
1215 K Street, Suite 1400
Sacramento, CA 95814
916 444 6670
www.calchamber.com/international international@calchamber.com