Tuesday, September 5, 2017
Featured Headlines
CalChamber Companies in the News
Verizon Commits $10 Million to Support Hurricane Harvey Relief Efforts
Verizon, August 29, 2017
Uber CEO Pick Embraces Job as 'Opportunity of a Lifetime'
Bloomberg, August 29, 2017
Trade Policy
From the White House
President Donald J. Trump Announces Intent to Nominate Personnel to Key Administration Posts (Including Ambassadors to Germany, India, Switzerland, and others)
September 5, 2017
Readout of President Donald J. Trump's Call with Prime Minister Justin Trudeau of Canada
August 31, 2017
Fact Sheet: President Donald J. Trump Tackles Our Broken Tax System
August 30, 2017
Remarks by President Trump on Tax Reform | Springfield, MO
August 30, 2017
From the U.S. Trade Representative
WTO Appellate Body Rejects EU Allegations of Prohibited Subsidies to Boeing In Latest Win for the United States, WTO Appellate Body Rejects EU Prohibited Subsidy Case
September 4, 2017
USTR Robert Lighthizer Statement on the President's Tax Reform Agenda
August 30, 2017
Department of Commerce
Helping the American Worker Succeed in a Global Marketplace
September 1, 2017
Increased Exports and Consumer Spending Lead to Economic Growth in Second Quarter
August 30, 2017
U.S. Department of Commerce Initiates Antidumping Duty and Countervailing Duty Investigations of Imports of Uncoated Groundwood Paper from Canada
August 30, 2017
Statement from Secretary Wilbur Ross on President Trump's Tax Reform Plan
August 30, 2017
Department of State
On the President's Tax Reform Plan
August 30, 2017
Remarks With Mexican Secretary of Foreign Affairs Luis Videgaray Caso Before Their Meeting
August 30, 2017
Secretary Tillerson's Meeting With Mexican Foreign Secretary Luis Videgaray
August 30, 2017
House Ways and Means Committee
Bipartisan House and Senate Trade Leaders Release Statement Regarding the U.S.-Korea Trade Agreement
September 5, 2017
International Trade Administration
How to Ensure Fast, Reliable Payments on International Transactions
August 31, 2017
From Interaction to Investment: Tools for Success in the U.S. Market
August 29, 2017
World Trade Organization
Appellate Body Issues Report Regarding US Tax Breaks for Civil Aircraft Productions
September 4, 2017
Azevêdo Begins Second Term as Director-General; Sets the Course for MC11 and Beyond
September 1, 2017
WTO Issues Panel Reports on Brazilian Tax Measures and Other Charges
August 30, 2017
DG Azevêdo: Trade Can Help Boost Brazil's Competitiveness
August 29, 2017
Trade Agreements
Second Round of NAFTA

NAFTA Round 2 Closing Remarks
Mexico Secretary of Economy Youtube, September 5, 2017
Latest NAFTA Talks Near End
Without Major Breakthroughs
Bloomberg, September 4, 2017
NAFTA Talks Progress on Energy, Telecoms, Customs: Lobby Group
Reuters, September 4, 2017
The Auto Industry is a Major
Obstacle to Trump's NAFTA Deal
Fortune, September 4, 2017
NAFTA Envoys Lay Out Proposals,
Try to Block Trump Noise
Reuters, September 1, 2017
NAFTA Negotiations: What's at Stake
in the Second Round
New York Times, September 1, 2017
Mexico, Canada to Stay in NAFTA
Even if U.S. Leaves: Minister
Reuters, August 31, 2017
Trump Has Leverage Over Mexico
and Canada as NAFTA Talks Start
The Sacramento Bee, August 30, 2017
Japan, U.S. to Set Up Working-Level Talks on Trade, Infrastructure
Japan Today, September 4, 2017
Salvaging the TPP to Further Open Trade in the 21st Century
The Straits Times, September 2, 2017
AmCham Wants Duterte, Trump to Jump-Start FTA
Business Mirror, August 31, 2017
Trump Officials Have Given Australia Tacit Approval on TPP, Obama Economist Says
The Guardian, August 30, 2017
May to Press Japan on its EU Trade Deal in Hopes for a Model for UK
The Guardian, August 30, 2017
Federal
Travel: America's Unsung Hero of Job Creation
Travel is fundamental to the American way of life; Americans took 2.2 billion person trips in 2016. Travel is equally essential to the American economy and an indispensable source for job creation. Travelers spent $990 billion in 2016, of which 16 percent was spent by international visitors. This spending directly supported 8.6 million jobs in the travel industry and a total of 15.3 million jobs in all sectors across America.
Jobs Report - US Travel, August 28, 2017
Trump Ends DACA, Calls on Congress to Act
NPR, September 5, 2017
Trump, Mattis, Mnuchin Warn North Korea of 'Overwhelming' Military Response, Halted Trade
Fox News, September 3, 2017
US Lines Up North Korea Expert as Ambassador to Seoul
The Guardian, August 30, 2017
Why Trump's Threat to Withdraw from NAFTA is an Empty One
The Los Angeles Times, August 30, 2017
Trump Pushes Tax Overhaul, Says It's 'Badly Needed'
The Sacramento Bee, August 30, 2017
California
Russian Diplomats Shut Down SF Consulate in Response to U.S. Order
SF Gate, September 2, 2017
Governor Brown to Attend Eastern Economic Forum in Vladivostok Next Week
Office of Governor Edmund G. Brown Jr., August 31, 2017
Jerry Brown Headed to Russia
The Sacramento Bee, August 31, 2017
More International Articles
Introducing the Transnational Alliance to Combat Illicit Trade
September 2017
Liam Fox: Britain Does Not Have Capacity to Strike Trade Deals Now
Politico, September 4, 2017
Xi Urges BRICS Grouping to Push for More 'Just' International Order
Reuters, September 4, 2017
China, Brazil Spark Global Trade War Over Biofuels
Washington Times, September 4, 2017
Trump's Mutiny Against Trade Has Some Countries Worried About Their National Security
CNBC, September 1, 2017
Brazil's Temer in China Amid Push for Investment
The Sacramento Bee, September 1, 2017
Share Trade Update: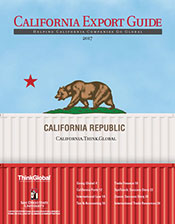 The California Export Guide is published by ThinkGlobal Inc. in partnership with the Center for International Business Education and Research (CIBER) at San Diego State University. The guide provides expert advice and information for exporters.
You can view the entire
Trade Update on our website.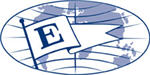 President's Export Award Recipient
Visit CalChamber.com/International for export/import information, trade stats, trade policy, FAQs and more.

Upcoming Events:
9/5/2017
California Mexico Clean Energy Summit

9/7/201
SEMICON Japan Connect Webinar

9/12/2017
MWC Americas 2017 San Francisco

9/12/2017
Innovation and Culture at the Border

9/13/2017
Global Trade Services Workshop

9/13/2017
Mobile World Congress (MWC) - State of Africa's Mobile Ecosystem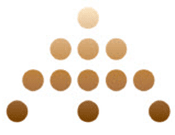 9/18/2017
Perumin - Extemin: Peru Mining Show

9/19/2017
Expanding Horizons - A Workshop for Small Businesses Entering International Markets

9/19/2017 - 9/21/2017
ICC WCF 10th World Chambers Congress

9/20/2017
U.S. - Vietnam Business Forum 2017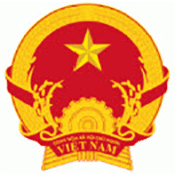 9/27/2017
Trade Mission to the Four Countries of the Pacific Alliance

9/28/2017
Panama Energy Roundtable

9/29/2017
Export Compliance Training Program

10/13/2017
Import Compliance Training Program

10/16/2017
Sustainable Building and Construction Trade Mission to Mexico

10/16/2017
U.S Trade Mission to Azerbaijan

10/19/2017
California-Germany Bilateral Conference 2017



The ICC World Chambers Federation would like to cordially invite you to the 10th World Chambers Congress, taking place from 19-21 September in Sydney, Australia. This event represents an unparalleled and unique gathering where chamber leaders and their business members, both large and small, from more than 110 countries, territories and regions, will gather to foster community, knowledge sharing and innovation. The Congress will feature dynamic plenary sessions and interactive workshops that will address topics at the heart of a chamber's local and international agendas including business, conflict and terrorism, leadership, 4th industrial revolution, skills for tomorrow, the future of origin, global mobility and infrastructure. An accompanying side programme, a 2,400sqm exhibition area and the soon-to-be-released Congress App will offer a wide range of unparalleled networking opportunities.
California Coalition
for Free Trade
A broad-based group of companies and business organizations working to secure a national free trade agenda.
Join or Learn More
Resources:
California Congressional Delegation Pictorial Roster
California Congressional Committee Assignments
California Legislative Pictorial Roster
Federal Government:
The White House

The U.S. Senate

The U.S. House of Representatives

U.S. Department of Commerce

U.S. Trade Representative
State Government:
Governor

California State Senate

California State Assembly

California Department of Finance

Governor's Office of Business and Economic Development – GO Biz

GO-Biz California Business Portal: A One-Stop-Shop Website for Business Owners




Free eNewsletters
Receive free eNewsletters to help keep you up to date on the laws affecting you and your business. To subscribe to any of the newsletters, visit this link.

Connect with CalChamber
Note: This email is being sent to members of the CalChamber Council for International Trade; CalChamber members with international interests; local, binational and American chambers of commerce abroad; the consular corps; California congressional delegation, selected U.S. and California government officials; and representatives of business and trade associations.

If you would like to be added to the subscriber list for this free e-newsletter, please click here.
To unsubscribe from Trade Update, please email us.
1215 K Street, Suite 1400
Sacramento, CA 95814
916 444 6670
www.calchamber.com/international international@calchamber.com