Trade Update - Tuesday, August 30, 2016
Featured Headlines
CalChamber Companies in the News
General Dynamics NASSCO to Build Two Container Ships for Matson
Featuring CalChamber Member Companies General Dynamics NASSCO and Matson Navigation Company
General Dynamics NASSCO, August 27, 2016
L.A. area should lead the fight for trade deal: Guest commentary
Written by CalChamber Member Company Pepperdine University
By Jean Jasso, Pepperdine University, Featured in Daily News, August 26, 2016
Cubic to Demonstrate the Future of Ticketing and Payment Technologies at 2016 Australian Transport Summit
Featuring CalChamber Board Member Company Cubic Transportation Systems
Cubic Transportation Systems, August 25, 2016
In Their Own Words: Americans Share How Trade Gives Them A Competitive Edge
Featuring CalChamber Member Company IBM
U.S. House Committee on Ways and Means, August 18, 2016
UPS Chairman, Mayor Reed Call for Focused Push to Pass TPP
Featuring CalChamber Member Company United Postal Service
Global Atlanta, August 17, 2016
There's a decent chance the sugar on your table came from C&H Sugar
San Francisco Business Times, August 4, 2016
Trade Policy
From the World Trade Organization
Public Forum to look at how to make trade more inclusive
From the White House
Second Estimate of Gross Domestic Product for the Second Quarter of 2016
Statement by the President on the Colombia Peace Agreement
Statement by the President on the 25th Anniversary of Ukrainian Independence
From the U.S. Department of Commerce
U.S. Secretary of Commerce Penny Pritzker Delivers Remarks
at U.S.-India Business Council Dinner in New Delhi
Statement from U.S. Secretary of Commerce Penny Pritzker
on Proposed Visa Rule for International Entrepreneurs
It Is Up to Congress to Make Sure That SelectUSA Continues
to Benefit Communities Across America
Trade Winds: A Special Opportunity for U.S. and Latin American Business
Trade Agreements
For a US Trade Deal, UK Should Secure Its Spot in TTIP After Brexit
Chatham House, August 25, 2016
California
LA restaurants cook up pasta dishes to help Central Italy earthquake victims
My News Los Angeles, August 27, 2016
California wine country says goodbye to crop-threatening moth
Los Angeles Times, August 18, 2016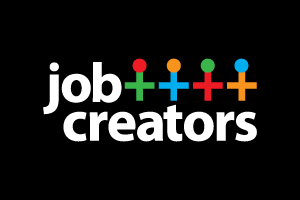 More International Articles
China's Xi urges boost to economic reforms
Reuters, August 30, 2016
Greek economy grows in second quarter but strong rebound elusive
Reuters, August 29, 2016
European Commission says 'ball still rolling' on trade deal
with U.S. after German comments
Reuters, August 29, 2016
Japan, ROK pact could be turnaround / Cooperation
for free trade agreement confirmed
The Yomiuri Shimbun, August 28, 2016
Flights between U.S. and Mexico to soar under bilateral agreement
Los Angeles Times, August 27, 2016
China, U.S. still in talks on trade pact despite challenges:
Chinese commerce official
Reuters, August 26, 2016
Why Is Spain's Economy Expanding So Robustly Without a Government?
Wall Street Journal, August 25, 2016
Obama Administration Taps Kim for Second Term at World Bank
Associated Press, August 25, 2016
Lumber Trade War Brewing as Hope of New Canada-U.S. Deal Fades
American Journal of Transportation, August 25, 2016
Japan caps debt costs at four year low for FY2017 budget requests
Reuters, August 25, 2016
New trade deal with Britain may take time, Norwegian minister says
Reuters, August 24, 2016
Norway Will Build a Fence at Its Arctic Border With Russia
Reuters, August 24, 2016
Iceland Fights Carry Trade Threat With First Rate Cut Since 2014
Bloomberg, August 24, 2016
Despite fears, Mexico's manufacturing boom is lifting U.S. workers
Los Angeles Times, August 21, 2016
The Hunt Is On for a New Way to Measure the World's Economies
Reuters, August 19, 2016
Britain not to trigger EU divorce before end of year:
Downing Street
Reuters, August 19, 2016
US Exports to Morocco More Than Triple in Ten Years Since US-Morocco Free Trade Agreement
Moroccan American Center for Policy, August 17, 2016
You can view the entire
Trade Update on our website.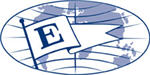 President's Export Award Recipient
Visit CalChamber.com/International for export/import information, trade stats, trade policy, FAQs and more.

California STEP
The California State Trade and Export Promotion (California STEP) project combines a network of state, federal, private and non-profit trade promotion organizations in California to facilitate export promotion activities, serving targeted industries, to drive exports for small businesses.
STEP Program Fact Sheet 2015-2016

SBA STEP Fact Sheet 2015

Pre-register to access STEP Funds

Upcoming Events:

9/12/2016 - 9/13/2016
Golden Autumn Trade Fair

9/14/2016
Global Cultural & Business Practices

9/20/2016
SBA Export Lender Roundtable

9/21/2016 - 9/25/2016
G20Y Summit

9/27/2016 - 9/29/2016
Public Forum on "Inclusive Trade"

9/30/2016
Diplomacy Begins Here: Northern California

10/4/2016 - 10/7/2016
2016 Sima-Sipsa International Ag Expo

10/10/2016 - 10/14/2016
Fifth Annual US-China Collaboration Delegation

10/19/2016
Think Canada Global Summit

10/20/2016 - 10/21/2016
Get Global
California Coalition
for Free Trade
A broad-based group of companies and business organizations working to secure a national free trade agenda.
Join or Learn More
Resources:
California Congressional Delegation Pictorial Roster
California Congressional Committee Assignments
California Legislative Pictorial Roster
Federal Government:
The White House

The U.S. Senate

The U.S. House of Representatives

U.S. Department of Commerce

U.S. Trade Representative
State Government:
Governor

California State Senate

California State Assembly

California Department of Finance

Governor's Office of Business and Economic Development – GO Biz

GO-Biz California Business Portal: A One-Stop-Shop Website for Business Owners



Free eNewsletters
Receive free eNewsletters to help keep you up to date on the laws affecting you and your business. To subscribe to any of the newsletters, visit this link.

Connect with CalChamber


Your one-stop shop for products that answer California and federal labor law and HR questions, alleviate confusion, save you time and money, so you can get back to business.

See the CalChamber Store's selection of forms and checklists in Spanish.
Note: This email is being sent to members of the CalChamber Council for International Trade; CalChamber members with international interests; local, binational and American chambers of commerce abroad; the consular corps; California congressional delegation, selected U.S. and California government officials; and representatives of business and trade associations.

If you would like to be added to the subscriber list for this free e-newsletter, please click here.
To unsubscribe from Trade Update, please email us.
1215 K Street, Suite 1400
Sacramento, CA 95814
916 444 6670
www.calchamber.com/international international@calchamber.com