Tuesday, July 31, 2018
Featured Headlines
CalChamber Companies in the News
Amazon Profit Tops $2 Billion for the First Time
CNN Tech, July 26, 2018
Boeing Reports Strong 2Q18
AJoT, July 25, 2018
Trade Policy
From the White House
President Donald J. Trump's Administration is Advancing a Free and Open Indo-Pacific
July 30, 2018
Presidential Proclamation to Take Certain Actions Under the African Growth and Opportunity Act and For Other Purposes
July 30, 2018
Remarks by President Trump and President Juncker of the European Commission in Joint Press Statements
July 25, 2018
President Donald J. Trump is Protecting America's Farmers Against Unfair and Retaliatory Trade Practices
July 25, 2018
From the U.S. Department of Commerce
Statement from U.S. Secretary of Commerce Wilbur Ross on Q2 2018: U.S. Economy Tops 4% GDP Growth in Second Quarter
July 27, 2018
From the U.S. Trade Representative
President Donald J. Trump Upholds AGOA Trade Preference Eligibility Criteria with Rwanda
July 30, 2018
Opening Statement of USTR Robert Lighthizer to the Senate Committee on Appropriations
July 26, 2018
USTR Robert Lighthizer Statement on Agriculture Assistance Against Illegal Trade Retaliation
July 24, 2018
From the U.S. Department of State
Remarks on "America's Indo-Pacific Economic Vision"
July 30, 2018
From the World Trade Organization
Canada to Host Meeting on WTO Reform, U.S. and China Left Out for Now
Reuters, July 27, 2018
Kazakhstan to Host WTO's Next Ministerial Conference
July 26, 2018
U.S. and China Clash at WTO Over Ideology, State's Role
Reuters, July 26, 2018
WTO Chief Sees Trade War Ending in Political Talks
Reuters, July 26, 2018
Monitoring Report Shows Increase of New Trade Restrictions from WTO Members
July 25, 2018
Trade Agreements
NAFTA
U.S. Talks with Mexico on New
NAFTA Near Completion, Ross Says
Bloomberg, July 30, 2018
Canadian Dollar Climbs to Seven-Week
High on NAFTA Optimism, Oil Rally
Reuters, July 30, 2018
Early NAFTA Deal with Mexico
Could Secure Concessions from Canada,
U.S. Trade Representative Says
CBC, July 26, 2018
Mexico's Incoming Administration
Willing to Offer Flexibility on NAFTA
The Wall Street Journal, July 24, 2018
Japan OK with Britain Joining the TPP
The Japan Times, July 31, 2018
China Opens Door to Post-Brexit Trade Deal
The Times, July 31, 2018
Italy Threatens to Bring Down EU-Canada Free Trade Deal
The Wall Street Journal, July 30, 2018
UN Group to Help Roll Out Regional Trade Deal
Radio New Zealand, July 30, 2018
Kudlow Says Trade Negotiations with the EU to Begin 'Immediately'
CBS, July 29, 2018
E.U.-Japan Free-Trade Deal Expected to Increase Trade by 18 Percent
Air Cargo World, July 27, 2018
Pacific Alliance Poised to Boost LatAm-China Ties
XinhuaNet, July 25, 2018
Deadlock with EU Frees Mercosur to Pursue Other Trade Deals
Bloomberg, July 24, 2018
Pacific Alliance and Mercosur Start Plans for Free Trade Agreement
Latin Finance, July 24, 2018
Federal
Soybean Farmers are Surviving Trump's Trade War – Even Without his $12 Billion Aid Package
The Washington Post, July 30, 2018
'Happy with Tariffs': Steel Industry Emerges as Trade War Winner
CNN, July 30, 2018
U.S. Farmers Could Get Cash Aid by October But Will Not Be Made Whole
Reuters, July 28, 2018
Trade Spat with Mexico Speeds U.S. Decline as Global Wheat Supplier
Reuters, July 26, 2018
California
California Could See Little of $12 Billion Federal Farm Aid
San Francisco Chronicle, July 25, 2018
More than 400,000 Entrepreneurs Use Bizfile in First Year
CalChamber, July 25, 2018
Positive Fiscal Outlook for California, According to Credit Ratings Agency
Capital Public Radio, July 24, 2018
More International Articles
China
The Chinese View: Ten Truths
About U.S.-China Trade
The Los Angeles Times, July 31, 2018
Ross Likens U.S.-China Trade
Fight to 'Painful' Start of a Diet
Bloomberg, July 30, 2018
Factories Shift Out of China to Avoid Trade War, Boosting Volume for Logistics Firms like Kerry
South China Morning Post, July 30, 2018
China's Shrinking Trade Surplus
Unlikely to Impress Trump
The Wall Street Journal, July 28, 2018
China Eyes Infrastructure Boost
to Cushion Growth as Trade War Escalates
Reuters, July 26, 2018
U.S. Airlines Set to Change Taiwan
Listings Amid Pressure from China
Politico, July 24, 2018
China to Speed Up US $199 Billion of Domestic Spending to Protect Growth During US Trade War
South China Morning Post, July 24, 2018
Britain Becomes the Economic Black Sheep of G-7 Nations
Bloomberg, July 31, 2018
Major Car Exporters Said to Plan Meeting Amid U.S. Tariff Threat
Bloomberg, July 28, 2018
G20 Agriculture Ministers Slam Protectionism, Pledge WTO Reforms
Reuters, July 28, 2018
U.S.-China Trade Rift Favors Brazil: Minerva CEO
Reuters, July 24, 2018
Share Trade Update: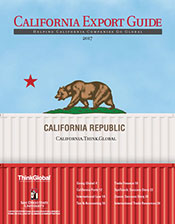 The California Export Guide is published by ThinkGlobal Inc. in partnership with the Center for International Business Education and Research (CIBER) at San Diego State University. The guide provides expert advice and information for exporters.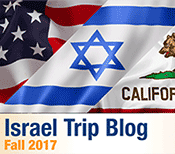 Israel Trip Blog - Fall 2017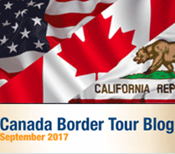 Canada Border Tour Blog - Sep. 2017
You can view the entire
Trade Update on our website.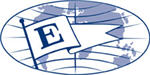 President's Export Award Recipient
Visit CalChamber.com/International for export/import information, trade stats, trade policy, FAQs and more.

Upcoming Events:
Latin America & Caribbean Power Technologies for Ports - Reverse Trade Mission
8/7/2018

Brazil Passenger Rail Technologies - Reverse Trade Mission
8/13/2018

Hong Kong Food Expo
8/14/2018 - 8/202018

Vehicle Aftermarket Trade Mission to Chile
8/21/2018 - 8/22/2018

International Trade Financial Strategies Symposium
8/22/2018

83rd Thessaloniki International Fair (TIF)
9/8/2018 - 9/16/2018

Brazil FinTech Roadshow
9/17/2018- 9/19/2018

2018 U.S.-Taiwan Business Day
10/4/2018



China International Import Expo
11/5/2018 - 11/10/2018
California Coalition
for Free Trade
A broad-based group of companies and business organizations working to secure a national free trade agenda.
Join or Learn More
Resources:
California Congressional
Delegation Pictorial Roster
California Congressional
Committee Assignments
California Legislative Pictorial Roster
Federal Government:
The White House

The U.S. Senate

The U.S. House of Representatives

U.S. State Department - California Impact'

U.S. Department of Commerce

U.S. Trade Representative
State Government:
Governor

California State Senate

California State Assembly

California Department of Finance

Governor's Office of Business
and Economic Development – GO Biz

GO-Biz California Business Portal:
A One-Stop-Shop Website
for Business Owners




Free eNewsletters
Receive free eNewsletters to help keep you up to date on the laws affecting you and your business. To subscribe to any of the newsletters, visit this link.

Connect with CalChamber
Note: This email is being sent to members of the CalChamber Council for International Trade; CalChamber members with international interests; local, binational and American chambers of commerce abroad; the consular corps; California congressional delegation, selected U.S. and California government officials; and representatives of business and trade associations.

If you would like to be added to the subscriber list for this free e-newsletter, please click here.
To unsubscribe from Trade Update,
please email us.
1215 K Street, Suite 1400
Sacramento, CA 95814
916 444 6670
www.calchamber.com/international international@calchamber.com