Trade Update - Thursday, June 8, 2017
Featured Headline - Take Action
CalChamber Urges Members to Write in Support
of Modernizing NAFTA
CalChamber, June 8, 2016

The California Chamber of Commerce is urging members to send a letter to the Federal Register Notice (FRN) by Monday, June 12 supporting the modernization of the North American Free Trade Agreement (NAFTA).
NAFTA was negotiated more than 25 years ago, and, while the U.S economy and businesses have changed considerably over that period, NAFTA has not. The United States seeks to support higher-paying jobs in the United States and to grow the U.S. economy by improving U.S. opportunities to trade with Canada and Mexico. To that end, the U.S. government is seeking public comments on matters relevant to the modernization of NAFTA in order to inform the development of U.S. negotiating positions.
The CalChamber will be submitting comments to the FRN as well. The CalChamber actively supported the creation of NAFTA among the United States, Canada and Mexico, comprising 484.3 million people with combined annual trade with the United States being around $1.069 trillion in 2016. In 2016, goods exports totaled over $496.919 billion while goods imports totaled nearly $572.217 billion. The CalChamber, in keeping with long-standing policy, enthusiastically supports free trade worldwide, expansion of international trade and investment, fair and equitable market access for California products abroad, and elimination of disincentives that impede the international competitiveness of California business.
On February 2, President Donald Trump announced the United States' intention to engage in negotiations related to NAFTA. Since then, the U.S.Trade Representative (USTR) has begun consultations with committees of jurisdiction in Congress and advisory committees.
On May 18, USTR Robert Lighthizer notified Congress that President Trump intends to renegotiate NAFTA.
In the letter to Congress, Ambassador Lighthizer expresses the Trump administration's commitment to concluding the negotiations with timely and substantive results for U.S. consumers, businesses, farmers, ranchers, and workers. These goals will be pursued consistent with U.S. priorities and the negotiating objectives established by Congress in the Bipartisan Congressional Trade Priorities and Accountability Act of 2015 (TPA). Negotiations will begin no earlier than August 16.
The Office of the U.S. Trade Representative is responsible for developing and coordinating U.S. international trade, commodity, and direct investment policy, and overseeing negotiations with other countries.
Submit Comments
The FRN seeks comments on a total of 17 topics that will help inform the direction, focus, and content of the NAFTA negotiations. Topics include:
Digital Trade

Intellectual Property Rights

Regulatory Practices

State-Owned Enterprises

Services

Customs Procedures

Sanitary and Phytosanitary Measures

Labor

Environment

Small and Medium-Sized Enterprises
Directions for submitting comments via the Federal Register Notice:
Visit www.regulations.gov and search for docket number USTR-2017-0006

Click the "Comment Now!" button to make your voice heard
Written comments must be submitted to the U.S. Trade Representative no later than Monday, June 12, 2017. A hearing will be held on Tuesday, June 27, 2017 at 9:00 am, in the Main Hearing Room at the U.S. International Trade Commission, 500 E St. SW, Washington DC, 20436. Persons wishing to testify orally at the hearing must provide written notification of their intention by Monday, June 12, 2017.
Share Trade Update: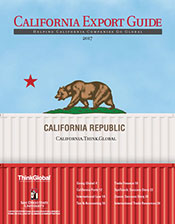 The California Export Guide is published by ThinkGlobal Inc. in partnership with the Center for International Business Education and Research (CIBER) at San Diego State University. The guide provides expert advice and information for exporters.
You can view the entire
Trade Update on our website.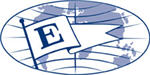 President's Export Award Recipient
Visit CalChamber.com/International for export/import information, trade stats, trade policy, FAQs and more.

Upcoming Events:
6/18/2017 - 6/20/2017
SelectUSA Investment Summit

6/20/2017
ExporTech Los Angeles

6/23/2017
Certified Global Business Professional (CGBP) Training Registration

6/26/2017
Jurisdiction and Classification / Export Licensing Workshop

6/29/2017 - 6/30/2017
5th Annual Pacific Cities Sustainability Initiative


9/19/2017- - 9/21/2017
ICC WCF 10th World Chambers Congress


California Coalition
for Free Trade
A broad-based group of companies and business organizations working to secure a national free trade agenda.
Join or Learn More
Resources:
California Congressional Delegation Pictorial Roster
California Congressional Committee Assignments
California Legislative Pictorial Roster
Federal Government:
The White House

The U.S. Senate

The U.S. House of Representatives

U.S. Department of Commerce

U.S. Trade Representative
State Government:
Governor

California State Senate

California State Assembly

California Department of Finance

Governor's Office of Business and Economic Development – GO Biz

GO-Biz California Business Portal: A One-Stop-Shop Website for Business Owners



Free eNewsletters
Receive free eNewsletters to help keep you up to date on the laws affecting you and your business. To subscribe to any of the newsletters, visit this link.

Connect with CalChamber
Note: This email is being sent to members of the CalChamber Council for International Trade; CalChamber members with international interests; local, binational and American chambers of commerce abroad; the consular corps; California congressional delegation, selected U.S. and California government officials; and representatives of business and trade associations.

If you would like to be added to the subscriber list for this free e-newsletter, please click here.
To unsubscribe from Trade Update, please email us.
1215 K Street, Suite 1400
Sacramento, CA 95814
916 444 6670
www.calchamber.com/international international@calchamber.com