Trade Update - Tuesday, May 10, 2016
Next Trade Update: Tuesday, May 24, 2016
Featured Headlines
The Coalition for TPP invites you to sign onto a letter to congress. A sample of the letter can be found here. Please click here to add your organization's name to the letter based on your state – each Member of Congress will receive a letter unique to their state. Once you sign on, please share with colleagues throughout California! The deadline for sign on is 5:00 p.m. EST on Friday, May 13.
CalChamber Companies in the News
Thousands Flood Shanghai Disney, and It Won't Open for Weeks
Bloomberg, May 8, 2016
Southwest Airlines planning new flights to Mexico,
CEO Gary Kelly says
Aviation Blog, May 3, 2016
UPS Earnings Exceed Analyst Estimates on Strong U.S. Results
American Journal of Transportation, April 28, 2016
Trade Policy
From the World Trade Organization
DG Azevêdo: Time to move from reflection to action
DG Azevêdo calls for action to provide trade finance
for small businesses
WTO launches call for proposals for 2016 Public Forum
From the White House
Statement by the Press Secretary on the President's Travel
to Vietnam and Japan
Remarks by the President on the Economy
Remarks by the President at the 2016 Cinco de Mayo Reception
FACT SHEET: U.S.-Caribbean and Central American Energy Summit
Statement by the Press Secretary on the President's Travel to Canada
Readout of Vice President Biden's Meeting with President Salvador Sánchez-Cerén of El Salvador, President Jimmy Morales of Guatemala, and President Juan Orlando Hernández of Honduras
From the U.S. Department of Commerce
Op-Ed -- America is Open for Business
From the U.S. Trade Representative
Statement by the United States at the Informal Meeting
of WTO Heads of Delegation
United States and Australia Review Progress Under Bilateral FTA
Joint Statement on the 12th Joint U.S.-Sri Lanka Trade
and Investment Framework Council Meeting
Trade Agreements
U.S. Trade Representative Highlights How Los Angeles Economy will Benefit from Trans-Pacific Partnership Agreement
USTR, May 2016
Commerce Secretary Pritzker Addresses Impact of TPP
on Trade Relationships in the Western Hemisphere
U.S. Department of Commerce, May 6, 2016
The Transatlantic Trade and Investment Partnership (TTIP) – State of Play
European Commission, April 27, 2016
Federal
Ag advisors prepare for trade talks
ABC News, May 6, 2016
Strong U.S. services sector data buoys economic outlook
Reuters, May 4, 2016
U.S. State Department's History of U.S. Ambassadors
State Department, May 3, 2016
Remarks at the Council of the Americas' 46th Annual Washington Conference of the Americas/ U.S.-Caribbean-Central American Energy Summit Reception
Remarks by Secretary of State John Kerry, May 3, 2016
California
Travelers to California spent a record $122.5 billion in 2015
The Sacramento Bee, May 6, 2016
California exports continue to lag last year's figures
The Sacramento Bee, May 4, 2016
Governor Brown Issues Proclamation Declaring Asian Pacific Islander Heritage Month
Governor's Office, May 4, 2016
Governor Brown Issues Proclamation Declaring Small Business Month
Governor's Office, May 3, 2016
Spotlight On ... Andrew Grant, CEO, Northern California World Trade Center
Sacramento Business Journal, April 29, 2016
CalChamber Attends Chile-California Council Meeting
CalChamber, April 28, 2016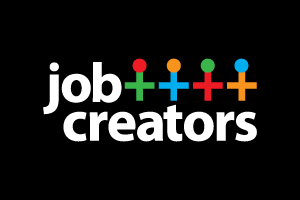 More International Articles
Obama to become first sitting president to visit Hiroshima
Los Angeles Times, May 10, 2016
British exit risk casts shadow over EU's economic hopes
Associated Press, May 10, 2016
Lew, Lawmakers Intensify Puerto Rico Bill Push After Default
Bloomberg, May 9, 2016
Capital Economics sees positives in China's April trade data
CNBC, May 8, 2016
Geoffrey Pyatt is the New US Ambassador to Greece
Greek Reporter, May 6, 2016
EU, Japan seek to conclude free trade deal this year
China.org, May 5, 2016
China to invest $11.9 billion in aviation infrastructure in 2016: Xinhua
Reuters, May 5, 2016
Spanish Economy Shows Resilience in April Despite Politics
Bloomberg, May 4, 2016
Ambassador praises Canada-U. S. relationship
The Record, May 4, 2016
Two countries, one Congress, and no time left
The Hill, May 2, 2016
You can view the entire
Trade Update on our website.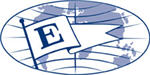 President's Export Award Recipient
Visit CalChamber.com/International for export/import information, trade stats, trade policy, FAQs and more.

California STEP
The California State Trade and Export Promotion (California STEP) project combines a network of state, federal, private and non-profit trade promotion organizations in California to facilitate export promotion activities, serving targeted industries, to drive exports for small businesses.
STEP Program Fact Sheet 2015-2016

SBA STEP Fact Sheet 2015

Pre-register to access STEP Funds

Upcoming Events:

5/11/2016
Beyond the numbers: Air and Sea Cargo Trends

5/12/2016
Connect Your Small Business to the Global Marketplace - Webinar

5/17/2016
CalChamber International Forum

5/18/2016
Sacramento Regional Global Trade Summit

5/18/2016
World Trade Center International Business Luncheon

5/19/2016
Pakistan: A Political and Economic Update Webinar

5/25/2016
Mining and Mineral Opportunities in Oman Webinar

6/16/2016
Select LA Investment Summit

6/19/2016 - 6/21/2016
SelectUSA Investment Summit 2016




9/21/2016 - 9/25/2016
G20Y Summit

9/27/2016 - 9/29/2016
Public Forum on "Inclusive Trade"

California Coalition
for Free Trade
A broad-based group of companies and business organizations working to secure a national free trade agenda.
Join or Learn More
Resources:
California Congressional Delegation Pictorial Roster
California Congressional Committee Assignments
California Legislative Pictorial Roster
Federal Government:
The White House

The U.S. Senate

The U.S. House of Representatives

U.S. Department of Commerce

U.S. Trade Representative
State Government:
Governor

California State Senate

California State Assembly

California Department of Finance

Governor's Office of Business and Economic Development – GO Biz



Free eNewsletters
Receive free eNewsletters to help keep you up to date on the laws affecting you and your business. To subscribe to any of the newsletters, visit this link.


Connect with CalChamber


Your one-stop shop for products that answer California and federal labor law and HR questions, alleviate confusion, save you time and money, so you can get back to business.

See the CalChamber Store's selection of forms and checklists in Spanish.
Note: This email is being sent to members of the CalChamber Council for International Trade; CalChamber members with international interests; local, binational and American chambers of commerce abroad; the consular corps; California congressional delegation, selected U.S. and California government officials; and representatives of business and trade associations.

If you would like to be added to the subscriber list for this free e-newsletter, please click here.
To unsubscribe from Trade Update, please email us.
1215 K Street, Suite 1400
Sacramento, CA 95814
916 444 6670
www.calchamber.com/international international@calchamber.com