Trade Update - Tuesday, April 26, 2016
Next Trade Update: Tuesday, May 10, 2016
Featured Headlines
Chile-California Council Meeting




Ambassador Jamal Khokhar, (far left) President of the Insitute of the Americas (who spoke to the CalChamber on March 4, 2016) moderates a panel including the topic of the proposed Trans Pacific Partnership. Chile already has signed free trade agreements with all the nations of the TPP. Speakers include from left to right: Juan Gabriel Valdes, Ambassador of Chile to the US; Michael Hammer, Ambassador of the US in Chile; and, Ambassador Gabriel Rodriquez of the Chilean Ministry of Foreign Affairs.
On April 21 and 22, the Chile-California Council met in San Francisco for their annual meeting. The Council is an international non-profit organization that promotes mutually beneficial relationships and knowledge sharing between Chile and California in both the private and public sectors. See CalChamber.com/Chile - Chile-California Council and Chile-CA Council website.
The organization works in the realm of relational public diplomacy. The Council unites advocates from both the public and private realms to support bi-lateral cooperation among individuals, groups, organizations, corporations, world class universities, and governmental agencies to promote scientific research, entrepreneurship, social innovation and public leadership. The California Chamber of Commerce has been a member since its inception.
The San Francisco annual meeting focused on a number of issues including climate change, innovation hubs and regional advantages, economic development challenges and opportunities, and the Trans Pacific Partnership.
CalChamber Companies in the News
Deloitte on unlocking the automotive market in Africa
Biz Community, April 25, 2016
Ford will expand green-car lineup in China
Automotive News, April 25, 2016
Trade Policy
We must better explain trade deals: US Commerce Secretary
U.S. Secretary of Commerce Penny Pritzker in CNBC News, April 25, 2016
Five Big Truths About Trade
Wall Street Journal, April 21, 2016
From the World Trade Organization
Russian Federation ratifies Trade Facilitation Agreement
India ratifies Trade Facilitation Agreement
From the White House
Remarks by President Obama and Chancellor Merkel
Remarks by President Obama in Address to the People of Europe
Remarks by President Obama in Town Hall with Young Leaders of the UK
FACT SHEET: Investing $90 Million through ApprenticeshipUSA to Expand Proven Pathways into the Middle Class
Readout of the President's Call with President Rafael Correa of Ecuador
From the U.S. Department of Commerce
Promoting Professional Development and Thought Leadership Throughout the Department of Commerce
U.S. Secretary of Commerce Penny Pritzker Discusses Importance of Advanced Manufacturing at 2016 Hannover Messe Economic Forum
U.S. Secretary of Commerce Penny Pritzker Delivers Remarks at the 2016 U.S. Hispanic Chamber of Commerce Legislative Summit
"Survey Says…Foreign Market Research is Tops"
From the U.S. Trade Representative
United States and Thailand Reaffirm Commitment to Expand Trade and Investment Ties
Trade Agreements
Obama Confident Trans-Pacific Partnership Will Pass After Political Primaries
Breitbart News, April 24, 2016
U.S. Secretary of Commerce Penny Pritzker Discusses Importance of T-TIP at 2016 Hannover Messe
U.S. Department of Commerce, April 25, 2016
Federal
Opening Ceremony of the United Nations Signing Ceremony of the Paris Agreement on Climate Change
State Department, April 22, 2016
Senior State Department Official on the Paris Agreement Signing Ceremony
State Department, April 20, 2016
California
Governor Brown to Participate in Paris Agreement Signing Ceremony Events at United Nations Headquarters on Friday in New York
Governor's Office, April 20, 2016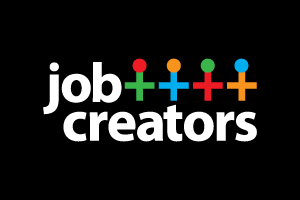 More International Articles
Obama, Merkel push for trade deal as foreign crises weigh
Reuters, April 25, 2016
Saudi prince unveils sweeping plans to end 'addiction' to oil
Reuters, April 25, 2016
Puerto Rico Economy Worsens With Crisis, Most Anywhere You Look
Bloomberg, April 25, 2016
Lenders ask Greece to prepare contingency package of extra reforms
Reuters, April 22, 2016
Indonesia and EU built first step into free trade agreement
News Europe, April 22, 2016
Thailand, Sri Lanka Free Trade Agreement talks begin
Daily News, April 22, 2016
Mexico Ratifies, Swears in New Ambassador to US Carlos Sada
Associated Press, April 21, 2016
Irish May Sway Brexit Vote as U.K. Mulls With or Without EU
Bloomberg, April 21, 2016
China unveils steps to support exports to help economy
Reuters, April 20, 2016
Senior U.S. lawmakers want India PM Modi to address U.S. Congress
Reuters, April 19, 2016
Brazil's President-in-Waiting, a Political Insider, Is Preparing
Bloomberg, April 19, 2016
You can view the entire
Trade Update on our website.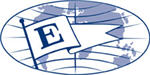 President's Export Award Recipient
Visit CalChamber.com/International for export/import information, trade stats, trade policy, FAQs and more.

California STEP
The California State Trade and Export Promotion (California STEP) project combines a network of state, federal, private and non-profit trade promotion organizations in California to facilitate export promotion activities, serving targeted industries, to drive exports for small businesses.
STEP Program Fact Sheet 2015-2016

SBA STEP Fact Sheet 2015

Pre-register to access STEP Funds

Upcoming Events:

4/25/2016 - 4/29/2016
Hannover Messe 2016 Trade Show



5/1/2016 - 5/4/2016
Milken Institute Global Conference

5/3/2016
CalChamber International Luncheon Forum - Mexico Energy

5/3/2016
World Trade Week Kickoff Breakfast

5/3/2016
Exporting Best Practices Workshop

5/4/2016
ExporTech: Developing Strategies for International Markets

5/4/2016 - 5/5/2016
U.S.-Canada Regulatory Cooperation Council (RCC)

5/5/2016
GO-Biz Grow CA Business Summit

5/9/2016
Zhejiang-California Investment and Trade Cooperation Symposium

5/11/2016
Beyond the numbers: Air and Sea Cargo Trends

5/12/2016
Connect Your Small Business to the Global Marketplace - Webinar

5/17/2016
CalChamber International Forum

5/18/2016
Sacramento Regional Global Trade Summit

5/18/2016
World Trade Center International Business Luncheon

6/16/2016
Select LA Investment Summit

6/19/2016 - 6/21/2016
SelectUSA Investment Summit 2016




9/21/2016 - 9/25/2016
G20Y Summit

9/27/2016 - 9/29/2016
Public Forum on "Inclusive Trade"

California Coalition
for Free Trade
A broad-based group of companies and business organizations working to secure a national free trade agenda.
Join or Learn More
Resources:
California Congressional Delegation Pictorial Roster
California Congressional Committee Assignments
California Legislative Pictorial Roster
Federal Government:
The White House

The U.S. Senate

The U.S. House of Representatives

U.S. Department of Commerce

U.S. Trade Representative
State Government:
Governor

California State Senate

California State Assembly

California Department of Finance

Governor's Office of Business and Economic Development – GO Biz



Free eNewsletters
Receive free eNewsletters to help keep you up to date on the laws affecting you and your business. To subscribe to any of the newsletters, visit this link.


Connect with CalChamber


Your one-stop shop for products that answer California and federal labor law and HR questions, alleviate confusion, save you time and money, so you can get back to business.

See the CalChamber Store's selection of forms and checklists in Spanish.
Note: This email is being sent to members of the CalChamber Council for International Trade; CalChamber members with international interests; local, binational and American chambers of commerce abroad; the consular corps; California congressional delegation, selected U.S. and California government officials; and representatives of business and trade associations.

If you would like to be added to the subscriber list for this free e-newsletter, please click here.
To unsubscribe from Trade Update, please email us.
1215 K Street, Suite 1400
Sacramento, CA 95814
916 444 6670
www.calchamber.com/international international@calchamber.com