Trade Update - Tuesday, April 5, 2016
Featured Headlines
On Sunday, April 3, The Danish-American Chamber of Commerce hosted the First Danish American Frontier Award Dinner at the Mark Hopkins Hotel in San Francisco with approximately 300 Danish-American Business leaders attending. Ulla Tørnæs, Danish Minister of Science and Higher Education presented the winner of the Danish American Frontier Award during the gala event to Jorgen Vig Knustorp, CEO and President of the Lego Group. Based on the iconic Lego brick, the company is one of the world's leading manufacturer of play materials. The California Chamber of Commerce was a co-sponsor of the event.

For further information, please see www.calchamber.com/Denmark - Events and www.daccncal.com
CalChamber Companies in the News
FedEx Said to Offer 3 Billion Euros of Bonds in Non-Dollar Debut
American Journal of Transportation, April 4, 2016
Lockheed Lands Airship Deal as Oil Industry Spurs Blimp Revival
American Journal of Transportation, March 30, 2016
Wheels up: SF techies get direct flight to Israel
Featuring CalChamber Members United Airlines, Google, Oracle, Cisco, and Microsoft
CNBC, March 30, 2016
Trade Policy
From the World Trade Organization
Trade Policy Review: Saudi Arabia
DG Azevêdo welcomes Brazil's ratification of WTO trade facilitation deal
National Confederation of Industry of Brazil: "Brazil in the global trading system: Achievements and future challenges"
From the White House
The Employment Situation in March
Readout of Vice President Biden's Meeting with President Michelle Bachelet of Chile
Readout of the President's Meeting with President Xi Jinping of China
U.S.-China Joint Presidential Statement on Climate Change
Remarks by President Obama, President Park Geun-Hye of the Republic of Korea, and Prime Minister Shinzo Abe of Japan After Trilateral Meeting
Readout of Vice President Biden's Meeting with President Petro Poroshenko of Ukraine
From the U.S. Department of Commerce
From the U.S. Trade Representative
Remarks by Deputy U.S. Trade Representative Robert Holleyman to the Commonwealth Club of San Francisco
Trade Agreements
EU Agricultural Exports, Trade Surplus with U.S. Reach Record Levels in 2015
USDA, March 2016
Among California voters, support for trade deals doesn't fall clearly along party lines
Los Angeles Times, March 30, 2016
Federal
Manufacturers fret candidates' trade bashing
Politico, April 1, 2016
U.S. private sector adds 200,000 jobs in March: ADP
Reuters, March 30, 2016
U.S.-Japan-R.O.K. Trilateral Relationship
Remarks by Antony J. Blinken, Deputy Secretary of State, March 29, 2016
California
Photo Release: Czech Republic Signs California-Led Under 2 MOU Climate Agreement
Governor's Office April 4, 2016
Hong Kong Economic and Trade Office Celebrates Chinese New Year in San Francisco, Los Angeles, and Dallas
HKETO, March 2016
More International Articles
South Korea seeks new bilateral trade deal with Mexico
Reuters, April 4, 2016
Euro Jobless Rate Drops to 10.3 Percent, Lowest Since 2011
Associated Press, April 4, 2016
China may invest £10bn in Scotland as Scottish Government publishes investment agreement
Holy Rood, April 4, 2016
Israel and China commit to completing free-trade agreement
Port 2 Port, April 3, 2016
Lagarde Says IMF Greek Deal Far Off as Talks Roiled by Leaks
Bloomberg, April 3, 2016
Obama to delay Spain visit until government is formed: foreign minister
Reuters, April 2, 2016
Politics Seriously Imperiling Ukraine Recovery, World Bank Says
Bloomberg, April 1, 2016
China misses deadline for 'negative list' investment offer to U.S.
Reuters, April 1, 2016
China Factory Gauge Unexpectedly Jumps as Stimulus Kicks In Bloomberg, March 31, 2016
EU's Biggest Russia-Trade Fan Finally Throws in the Towel
Bloomberg, March 31, 2016
Argentine Congress Approves Deal to End Debt Standoff in US
Associated Press, March 31, 2016
Eight Things Chinese Money Is Buying in America Right Now
Bloomberg, March 31, 2016
Canada having more free-trade dialogue with China: minister
Reuters Canada, March 30, 2016
What is TSA's PreCheck expedited screening program?
Associated Press, March 30, 2016
Valdes Calls Bottom of Chile's Slowdown as Retail Sales Soar
Bloomberg, March 30, 2016
You can view the entire
Trade Update on our website.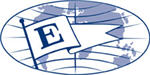 President's Export Award Recipient
Visit CalChamber.com/International for export/import information, trade stats, trade policy, FAQs and more.

California STEP
The California State Trade and Export Promotion (California STEP) project combines a network of state, federal, private and non-profit trade promotion organizations in California to facilitate export promotion activities, serving targeted industries, to drive exports for small businesses.
STEP Program Fact Sheet 2015-2016

SBA STEP Fact Sheet 2015

Pre-register to access STEP Funds

Upcoming Events:

4/6/2016
Webinar - 2016 Global Economic Outlook: Risks & Opportunities on the Horizon

4/10/2016 - 4/16/2016
Morocco & Tunisia Trade & Investment Mission

4/12/2016
International Trade Luncheon with Consul General of Mexico

4/19/2016
Exporting Best Practices

4/19/2016
Importing into the U.S.

4/18/2016 - 4/19/2016
Asia/Pacific Business Outlook (APBO) Conference

4/20/2016 - 4/21/2016
Bureau of Industry and Security 11th Annual Export Control Forum

4/21/2016
South Africa Energy Storage Business Briefing

4/25/2016 - 4/29/2016
Hannover Messe 2016 Trade Show



5/1/2016 - 5/4/2016
Milken Institute Global Conference

5/3/2016
World Trade Week Kickoff Breakfast

5/17/2016
CalChamber International Forum

5/18/2016
Sacramento Regional Global Trade Summit

5/18/2016
World Trade Center International Business Luncheon

6/16/2016
Select LA Investment Summit

6/19/2016 - 6/21/2016
SelectUSA Investment Summit 2016




9/21/2016 - 9/25/2016
G20Y Summit

9/27/2016 - 9/29/2016
Public Forum on "Inclusive Trade"

California Coalition
for Free Trade
A broad-based group of companies and business organizations working to secure a national free trade agenda.
Join or Learn More
Resources:
California Congressional Delegation Pictorial Roster
California Congressional Committee Assignments
California Legislative Pictorial Roster
Federal Government:
The White House

The U.S. Senate

The U.S. House of Representatives

U.S. Department of Commerce

U.S. Trade Representative
State Government:
Governor

California State Senate

California State Assembly

California Department of Finance

Governor's Office of Business and Economic Development – GO Biz



Free eNewsletters
Receive free eNewsletters to help keep you up to date on the laws affecting you and your business. To subscribe to any of the newsletters, visit this link.


Connect with CalChamber


Your one-stop shop for products that answer California and federal labor law and HR questions, alleviate confusion, save you time and money, so you can get back to business.

See the CalChamber Store's selection of forms and checklists in Spanish.
Note: This email is being sent to members of the CalChamber Council for International Trade; CalChamber members with international interests; local, binational and American chambers of commerce abroad; the consular corps; California congressional delegation, selected U.S. and California government officials; and representatives of business and trade associations.

If you would like to be added to the subscriber list for this free e-newsletter, please click here.
To unsubscribe from Trade Update, please email us.
1215 K Street, Suite 1400
Sacramento, CA 95814
916 444 6670
www.calchamber.com/international international@calchamber.com