Trade Update - Tuesday, March 29, 2016
Featured Headlines
CalChamber Companies in the News
Retiring community colleges chancellor discusses challenges
Featuring CalChamber Board Member Los Rios Community College
Ed Source, March 27, 2016
Boeing, Pegasus Airlines Announce Order for Five Next-Generation 737-800s
Featuring CalChamber Member Company Boeing
American Journal of Transportation, March 22, 2016
UPS pledges to strengthen capacity & drive multi-sector humanitarian relief partnerships
American Journal of Transportation, March 22, 2016
FedEx Introduces Global E-Commerce Solutions Under FedEx CrossBorder
American Journal of Transportation, March 22, 2016
Google Set To Expand Internet Access in Cuba, Obama Says
Time Magazine, March 21, 2016
Cubic Recognized by Transport for London for its Support
of the London Transport Museum
American Journal of Transportation, March 17, 2016
Trade Policy
Why trade matters
Stefan M. Selig, U.S. Undersecretary of Commerce for International Trade, in The Hill, March 23, 2016
Making the Case for Trade
The Wall Street Journal, March 15, 2016
From the World Trade Organization
DG Azevêdo: Nairobi agriculture decision a boost
for Argentina's farmers
Brazil's commitments on financial services come into effect
Nepal, Tanzania and Ukraine accept protocol amending the TRIPS Agreement
DG Azevêdo: South Africa's leadership vital for future trade talks
From the White House
Statement by the Press Secretary on Trilateral Meeting
with President Park Geun-hye of the Republic of Korea
and Prime Minister
Statement by the Press Secretary on Bilateral Meeting
with President Xi Jinping of the People's Republic of China
Remarks by President Obama and President Macri of Argentina
at Parque de la Memoria
FACT SHEET: United States – Argentina Relationship
From the U.S. Department of Commerce
Secretary Pritzker meets with Argentine President Macri
to Increase Cooperation Between Two Governments
U.S. Census Bureau Releases Population Estimates
for Nation's Cities and Counties
Sailing Into the Wind: Three Tips to Export Success
While Facing Strong Economic Headwinds
Fact Sheet: Economic development in the wake of President Obama's regulatory changes on exports and travel to Cuba
From the U.S. Trade Representative
United States and Philippines Strengthen Engagement on Trade
Trade Agreements
Bringing American-Made High-Tech Instruments to TPP Countries
**ITA Blog, March 24, 2016
US-Nafta Freight Value Falls, Truck Shipments Off the Least
Transport Topics, March 24, 2016
United States and Argentina Sign Trade and Investment Framework Agreement
USTR, March 23, 2016
Trade Agreements Benefit Consumers and Producers
The New York Times, March 17, 2016
Federal
Historic Agreement for US-Cuba Agriculture sectors
California Department of Food and Agriculture, March 21, 2016
What the US exports to the rest of the world
American Journal of Transportation, March 21, 2016
What Trump and Sanders Get Wrong About Free Trade
The New York Times, March 16, 2016
California
Labor Dispute Shuts Down Port of Oakland's Largest Terminal
KQED News, March 28, 2016
Florida strawberry fields are not forever as production moves
to California
Southern California Public Radio, March 21, 2016
California lawmakers again headed to Australia
The Sacramento Bee, March 17, 2016
Folsom call center blossoming as Silicon Valley seeks
high-quality service
The Sacramento Bee, March 15, 2016
Silicon Valley's Elite Tech Firms Look to Irish Outsourcer Voxpro
to Deliver Beautiful Customer Experience
Business Wire, March 15, 2016
More International Articles
Chinese leader inks deals with Czechs amid protests, honors
The Sacramento Bee, March 29, 2016
Japan's negative rates a looming headache for central bank
Reuters, March 27, 2016
China-backed bank says more than 30 countries await membership
Reuters, March 25, 2016
Peace and freedom through commerce, not sanctions
The Orange County Register, March 24, 2016
Panama to Open $5.3B Canal Expansion June 26 or `Lose Face'
American Journal of Transportation, March 23, 2016
Brazil's Boom-Era Missteps Now Haunt Economy
The Wall Street Journal, March 23, 2016
Obama praises Argentina's 'man in a hurry' Macri for reforms
Reuters, March 23, 2016
Switzerland Dodges Effects of Strong Franc as Trade Jumps
The Wall Street Journal, March 22, 2016
China's challenges: A bumpy road ahead
BBC News, March 22, 2016
Baltic reboot: Is Baltic 2.0 around the corner?
American Journal of Transportation, March 21, 2016
Global Oil Power Venezuela Suddenly Has a Thirst for U.S. Crude Bloomberg, March 21, 2016
New Market for U.S. Shale Gas Opens in Europe
The Wall Street Journal, March 21, 2016
The Cuba Thaw Will Be Big for America's Frozen Chickens
Bloomberg, March 21, 2016
Obama to host summit with Nordic leaders in May: White House
Reuters, March 18, 2016
IMF's Lagarde Says Negative Rates Have Helped Global Economy Bloomberg, March 18, 2016
Made in China isn't so much cheaper than made in the US
American Journal of Transportation, March 16, 2016
You can view the entire
Trade Update on our website.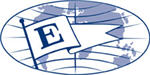 President's Export Award Recipient
Visit CalChamber.com/International for export/import information, trade stats, trade policy, FAQs and more.

California STEP
The California State Trade and Export Promotion (California STEP) project combines a network of state, federal, private and non-profit trade promotion organizations in California to facilitate export promotion activities, serving targeted industries, to drive exports for small businesses.
STEP Program Fact Sheet 2015-2016

SBA STEP Fact Sheet 2015

Pre-register to access STEP Funds

Upcoming Events:

3/29/2016
The Trans-Pacific Partnership: Impact on the US Economy

3/31/2016 - 4/1/2016
Business Opportunities in the Gulf: Bahrain, Kuwait, Oman, Qatar, Saudi Arabia and the UAE

4/3/2016
Danish American Frontier Award Dinner



4/6/2016
Webinar - 2016 Global Economic Outlook: Risks & Opportunities on the Horizon

4/12/2016
International Trade Luncheon with Consul General of Mexico

4/19/2016
Exporting Best Practices

4/19/2016
Importing into the U.S.

4/18/2016 - 4/19/2016
Asia/Pacific Business Outlook (APBO) Conference

4/20/2016 - 4/21/2016
Bureau of Industry and Security 11th Annual Export Control Forum

4/21/2016
South Africa Energy Storage Business Briefing

4/25/2016 - 4/29/2016
Hannover Messe 2016 Trade Show



5/1/2016 - 5/4/2016
Milken Institute Global Conference

5/3/2016
World Trade Week Kickoff Breakfast

5/17/2016
CalChamber International Forum

5/18/2016
Sacramento Regional Global Trade Summit

5/18/2016
World Trade Center International Business Luncheon

6/16/2016
Select LA Investment Summit

6/19/2016 - 6/21/2016
SelectUSA Investment Summit 2016




9/27/20162016
Public Forum on "Inclusive Trade"

California Coalition
for Free Trade
A broad-based group of companies and business organizations working to secure a national free trade agenda.
Join or Learn More
Resources:
California Congressional Delegation Pictorial Roster
California Congressional Committee Assignments
California Legislative Pictorial Roster
Federal Government:
The White House

The U.S. Senate

The U.S. House of Representatives

U.S. Department of Commerce

U.S. Trade Representative
State Government:
Governor

California State Senate

California State Assembly

California Department of Finance

Governor's Office of Business and Economic Development – GO Biz



Free eNewsletters
Receive free eNewsletters to help keep you up to date on the laws affecting you and your business. To subscribe to any of the newsletters, visit this link.


Connect with CalChamber


Your one-stop shop for products that answer California and federal labor law and HR questions, alleviate confusion, save you time and money, so you can get back to business.

See the CalChamber Store's selection of forms and checklists in Spanish.
Note: This email is being sent to members of the CalChamber Council for International Trade; CalChamber members with international interests; local, binational and American chambers of commerce abroad; the consular corps; California congressional delegation, selected U.S. and California government officials; and representatives of business and trade associations.

If you would like to be added to the subscriber list for this free e-newsletter, please click here.
To unsubscribe from Trade Update, please email us.
1215 K Street, Suite 1400
Sacramento, CA 95814
916 444 6670
www.calchamber.com/international international@calchamber.com