Trade Update - Tuesday, February 2, 2016
Featured Headlines
TTIP and the EU Member States
An Assessment of the economic impact of an ambitious Transatlantic Trade and Investment Partnership at EU Member State level
World Trade Institute and AmCham EU, January 2016
CalChamber Companies in the News
Siemens Opens New Facility At McClellan Park
Capital Public Radio, February 1, 2016
Boeing, Xiamen Airlines Celebrate Milestone 8,888th 737 Delivery
Featuring CalChamber Member Boeing
American Journal of Transportation, January 28, 2016
Barbie breaks the mold with ethnically diverse dolls
Featuring CalChamber Member Mattel
Los Angeles Times, January 28, 2016
Trade Policy
From the World Trade Organization
WTO releases new statistical profiles on global value chains
From the White House
FACT SHEET: The FY2017 European Reassurance Initiative Budget Request
Message to the Congress -- Agreement on Social Security
between the Government of the United States of America
and the Government of Hungary
Advance Estimate of GDP for the Fourth Quarter of 2015
From the U.S. Department of Commerce
U.S. Secretary of Commerce Concludes First Leg
of Fact-Finding Mission with President's Advisory Council
on Doing Business in Africa
OPIC: Paving a road to a brighter future in Africa
Business in Africa, Made Easier
Guest blog by Wanda Felton, Vice Chair of the Export-Import Bank of the United States, January 28, 2016
Connecting across continents:
MBDA hosts Power Africa and Agribusiness Summit
Strengthening Business Ties with Africa
Statement from U.S. Secretary of Commerce Penny Pritzker
on Visit to Rwanda
U.S. Deputy Secretary of Commerce Bruce Andrews
Delivers Remarks at Brazil-U.S. Business Council Meeting
From the U.S. Trade Representative
USTR and USDA Secure Improved Access
for U.S. Beef and Beef Products to Colombia
Trade Agreements
U.S. Deputy Secretary of Commerce Bruce Andrews Highlights Impact of Trans-Pacific Partnership on Manufacturing
at Washington International Trade Association Event
U.S. Department of Commerce, January 28, 2016
EU Pushing for TTIP Talks' Completion, Hefty Trade Agenda in 2016
International Centre for Trade and Sustainable Development, January 21, 2016
Federal
Obama likely to discuss TPP, Puerto Rico
with Republican leaders: White House
Reuters, February 1, 2016
U.S. trade deficit in goods climbs in December
MarketWatch, January 29, 2016
California
California Foundation for Agriculture in the
Classroom celebrates 30 years with
the launch of new-and-improved website
www.LearnAboutAg.org
Photo Release: Governor Brown Discusses Climate Change
with Prime Minister of the Netherlands
Governor's Office, January 31, 2016
Slump of the Mexican peso: Good for some in Merced,
not so much for exports
Merced Sun-Star, January 28, 2016
On immigration, California offers a cautionary note
for the national GOP
Los Angeles Times, January 28, 2016
More International Articles
Euro-Area Labor Market Slowly Improves as Jobless Rate Falls
Bloomberg, February 2, 2016
Exclusive: New European, U.S. data transfer pact imminent - sources
Reuters, February 2, 2016
Discover America in Doha: US to parade best products and services
The Peninsula Quatar, February 1, 2016
Egypt seeks free trade zone with Russia
RT, February 1, 2016
EC sees fewer job losses than feared
from easing China trade defenses
Reuters, January 29, 2016
Brazil Bets on Billions in Credit to Help Revive Lagging Economy
Bloomberg, January 28, 2016
U.K. Economy Gains Momentum With Services Dominating Growth
Bloomberg, January 28, 2016
Fed keeps rates unchanged, wary eye on global markets
Reuters, January 28, 2016
U.S. Senate majority leader: Looking at ways to help Puerto Rico
Reuters, January 27, 2016
U.S., China agree on need for new U.N. measure on North Korea
Reuters, January 27, 2016
U.S. Loosens Rules on Cuba Trade Financing
The Wall Street Journal, January 26, 2016
You can view the entire
Trade Update on our website.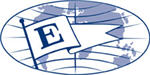 President's Export Award Recipient
Visit CalChamber.com/International for export/import information, trade stats, trade policy, FAQs and more.

California STEP
The California State Trade and Export Promotion (California STEP) project combines a network of state, federal, private and non-profit trade promotion organizations in California to facilitate export promotion activities, serving targeted industries, to drive exports for small businesses.
STEP Program Fact Sheet 2015-2016

SBA STEP Fact Sheet 2015

Pre-register to access STEP Funds


The California Spain Chamber of Commerce US Internships Program 2016
Deadline: Monday, February 15, 2016
Upcoming Events:
Submit An Event

2/6/2016
Cien Amigos 2016

2/10/2016
WIT-LA's Annual State of the Port CBP Update and Luncheon

2/11/2016
Export University Advanced Workshop Series

2/13/2016 - 2/18/2016
Make-in-India Week

2/17/2016
Asia's Best Kept Secret: The ASEAN Economic Community



2/17/2016
Complying with U.S. Export Controls

2/17/2016
Doing Business with China - Webinar

2/25/2016
Executive Forum: Connecting the Asia-Pacific

2/26/2016
Eighth Celebration of the International Trade Community in Los Angeles

2/26/2016
The Pacific Century: The Future of U.S.-Asia Economic Relations

3/2/2016 - 3/4/2016
GLOBE 2016 Conference & Expo

3/17/2016
Demystifying Exports and Imports

3/17/2016
Trade X-Trade Connect

3/24/2016
12th Annual Global California Conference - The Pacific Rim Countries

4/18/2016 - 4/19/2016
Asia/Pacific Business Outlook (APBO) Conference

4/25/2016 - 4/29/2016
Hannover Messe 2016 Trade Show



5/1/2016 - 5/4/2016
Milken Institute Global Conference

5/3/2016
World Trade Week Kickoff Breakfast

6/19/2016 - 6/21/2016
SelectUSA Investment Summit 2016


California Coalition
for Free Trade
A broad-based group of companies and business organizations working to secure a national free trade agenda.
Join or Learn More
Resources:
California Congressional Delegation Pictorial Roster
California Congressional Committee Assignments
California Legislative Pictorial Roster
Federal Government:
The White House

The U.S. Senate

The U.S. House of Representatives

U.S. Department of Commerce

U.S. Trade Representative
State Government:
Governor

California State Senate

California State Assembly

California Department of Finance

Governor's Office of Business and Economic Development – GO Biz



Free eNewsletters
Receive free eNewsletters to help keep you up to date on the laws affecting you and your business. To subscribe to any of the newsletters, visit this link.


Connect with CalChamber


Your one-stop shop for products that answer California and federal labor law and HR questions, alleviate confusion, save you time and money, so you can get back to business.

See the CalChamber Store's selection of forms and checklists in Spanish.
Note: This email is being sent to members of the CalChamber Council for International Trade; CalChamber members with international interests; local, binational and American chambers of commerce abroad; the consular corps; California congressional delegation, selected U.S. and California government officials; and representatives of business and trade associations.

If you would like to be added to the subscriber list for this free e-newsletter, please click here.
To unsubscribe from Trade Update, please email us.
1215 K Street, Suite 1400
Sacramento, CA 95814
916 444 6670
www.calchamber.com/international international@calchamber.com