Tuesday, January 30, 2018
Featured Headlines
CalChamber Companies in the News
Inside Amazon Go, A Store of the Future
The New York Times, January 21, 2018
In Surprise Move, Microsoft Israel's R&D Center, Names New 34-Year-Old CEO
Haaretz, January 18, 2018
Amazon Entry Into Israel Gains Momentum
Globes, January 18, 2018
Trade Policy
From the White House
President Donald J. Trump Announces Intent to Nominate Personnel to Key Administration Posts (to the FTC)
January 25, 2018
President Trump to Davos: 'America Is Open for Business'
January 25, 2018
List of Foreign Ambassadors who Participated in Credentialing Ceremony
January 24, 2018
President Donald J. Trump's Economic Policies are Delivering for American Workers
January 24, 2018
From the U.S. Department of Commerce
U.S. Department of Commerce Issues Affirmative Preliminary Antidumping Duty Determinations on Low Melt Polyester Staple Fiber from Korea and Taiwan
January 29, 2018
From the U.S. Trade Representative
USTR Report Argues China's Compliance with WTO Rules Has Gotten Worse in Recent Years
Metal Miner, January 30, 2018
Lighthizer: Senators Must Confirm USTR Deputies If They Want Faster Negotiations
World Trade Online, January 29, 2018
United States, Korea Continue Modification and Amendment Negotiations on KORUS FTA
January 25, 2018
From the World Trade Organization
Azevêdo: MSMEs Are Now at the Heart of the Trade Debate
January 30, 2018
South Korea Hits Back at U.S. Tariffs with WTO Challenge
Reuters, January 25, 2018
Trade Agreements
NAFTA
Closing Statement of USTR Robert Lighthizer
at the Sixth Round of NAFTA Renegotiations
USTR, January 29, 2018
Leaving NAFTA Would Cost $50 Billion a Year
Wall Street Journal, January 29, 2018
Populist Mexican Presidential
Candidate Lopez Obrador Spooking
Investors as NAFTA Talks Heat Up
CNBC, January 28, 2018
As NAFTA Talks Drag, Mexico
Suggests Timeline Could be Extended
Business Insider, January 26, 2018
U.S. Trade Commission Rejects
Trump Administration's Bid to
Impose Tariffs on Canadian Jets
The San Diego Union-Tribune, January 26, 2018
Trump Sees 'Good Chance' on
NAFTA as Montreal Talks Push On
Bloomberg, January 25, 2018
U.S. Mulls Canada's Proposals to
Unblock NAFTA, Talks Grind On
Reuters, January 25, 2018
Canada Hopeful as U.S. Hears NAFTA
Counter-Proposals – and Keeps Listening
Metro News, January 25, 2018
At Davos, Canada and Mexico
Upbeat on NAFTA Talks
Reuters, January 25, 2018
Wilbur Ross Accuses Trudeau of
Using Davos Speech to Up NAFTA Pressure
CBC, January 24, 2018
Canada Unveils Ideas to Save
NAFTA, Trudeau Lobbies U.S. Firms
Reuters, January 24, 2018
The NAFTA Withdrawal Tax: The Top Ten
States that Depend on Agriculture Exports
to Mexico & The Price They Would Pay
if America Withdraws from NAFTA
Farmers for Free Trade, January 2018
These 3 Everyday Products Show
Who Won and Lost from NAFTA
The New York Times, January 23, 2018
23 African Nations Sign Major Aviation Trade Agreement
eNCA, January 29, 2018
A NAFTA Negotiator's Anecdote About Feta Cheese From Vermont Explains Why a US-UK Brexit Trade Deal Will Be Harder Than Most People Think
Business Insider, January 25, 2018
Trump Says He Would Reconsider a Massive Pacific Trade Deal if it Were 'Substantially Better'
CNBC, January 25, 2018
China Willing to Negotiate FTAs With Uruguay, Other South American Countries
XinhuaNet, January 25, 2018
Trans-Pacific Partnership's Benefit to Australia 'Very Small'
The Guardian, January 25, 2018
TPP-11 Members Agree on Deal, Aim to Sign Trade Pact in March
The Straits Times, January 24, 2018
Federal
U.S. Businesses Optimistic on China Growth, Bemoan Unfair Treatment
Reuters, January 29, 2018
Trump-China Trade Tensions Could Hurt the Stock Market and GDP Growth
Newsweek, January 28, 2018
Bill Would Increase Number of H-1B Visas and Allow Spouses to Work
San Francisco Chronicle, January 25, 2018
U.S. Secretary of State to Visit Latin America
Reuters, January 25, 2018
A Brief History of Shipping
The Wall Street Journal, January 24, 2018
U.S. Not Starting Trade War, But Sees China Tech Threat: Ross
Reuters, January 24, 2018
LG to Raise Prices on Washers After Trump Imposes Steep Tariffs
The Wall Street Journal, January 24, 2018
Job Creator, or Job Killer? Trump Angers Solar Installers with Panel Tariff
Reuters, January 23, 2018
California
A Brown – Father or Son – Has Been California Governor for 40% of the Last Six Decades
Los Angeles Times, January 29, 2018
Statement from the GoBiz Director Panorea Avdis Following Governor Brown's Final State of the State Address
Governor's Office of Business and Economic Development, January 25, 2018
State of the State? Lots Better Than Jerry Brown Found It
KQED, January 24, 2018
Japan House Opens In Hollywood
NHK World, January 18, 2018
More on the Japan House here.
More International Articles
From Davos
Trump Warns Davos on Unfair Trade,
Says U.S. 'Open for Business'
Reuters, January 26, 2018
Trump Tells Davos 'America First'
Will Benefit the World
Bloomberg, January 26, 2018
Davos: DG Azevêdo Calls on Members to Match Words of Support for the WTO with Deeds
World Trade Organization, January 26, 2018
Davos 2018: Ross Says US Won't
Be a 'Sucker' on Trade
Financial Times, January 24, 2018
Jack Ma: Don't Use Trade as a Weapon,
Use it to Solve Problems
CNBC, January 24, 2018
Trump to Meet Netanyahu,
Other World Leaders in Davos
Politico, January 23, 2018
In Davos, a Club Trump has Revered
and Resented Finally Opens Its Doors
The New York Times, January 23, 2018
International Rankings Salute Israel's Economy
Times of Israel, January 30, 2018
World Markets Can Absorb Some Trade Turbulence as Trump Digs In
Reuters, January 30, 2018
Belt and Road Initiative Has Great Potential: British Ambassador to China
XinhuaNet, January 30, 2018
Brexit Minister Hits Back After Leak of Impact Forecasts
Bloomberg, January 30, 2018
Theresa May on China Trip to Boost 'Golden Era' of Trade Ties
BBC, January 29, 2018
Rupert Gateway to Grow with Trans-Pacific Partnership
The Northern View, January 27, 2018
Trudeau Defends Ambassador Under FIre for China Trade Comments
The Globe and Mail, January 25, 2018
China to Surprise World With Reform in 2018, Xi Adviser Says
AJoT, January 24, 2018
China Has Plenty of Options to Retaliate Against U.S. Tariffs
Bloomberg, January 23, 2018
French President Hosts 140 CEOs in Pre-Davos Charm Offensive
AFP, January 23, 2018
Share Trade Update: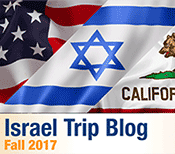 Israel Trip Blog - Fall 2017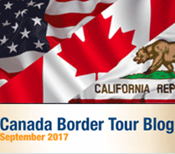 Canada Border Tour Blog - Sep. 2017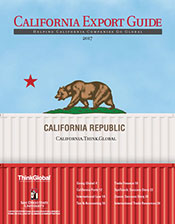 The California Export Guide is published by ThinkGlobal Inc. in partnership with the Center for International Business Education and Research (CIBER) at San Diego State University. The guide provides expert advice and information for exporters.
You can view the entire
Trade Update on our website.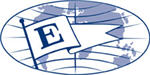 President's Export Award Recipient
Visit CalChamber.com/International for export/import information, trade stats, trade policy, FAQs and more.

Upcoming Events:
Israeli HLS Technologies Delegation
2/13/2018 - 2/16/2018



Casualties of Trade War? What Changes in NAFTA Mean for Agriculture in California

Canada Day Ag Forum
2/22/2018

Import Compliance Training Program
2/23/2018

Asia Pacific Business Outlook Conference 2018
4/16/2018 - 4/17/2018

Business Forum: Innovations in Safety and Security
4/18/2018 - 4/20/2018

World Trade Week Kickoff Breakfast
05/4/2018

2018 SelectUSA Investment Summit
6/20/2018 - 6/22/2018

83rd Thessaloniki International Fair (TIF)
9/8/2018 - 9/16/2018



China International Import Expo
11/5/2018 - 11/10/2018
California Coalition
for Free Trade
A broad-based group of companies and business organizations working to secure a national free trade agenda.
Join or Learn More
Resources:
California Congressional Delegation Pictorial Roster
California Congressional Committee Assignments
California Legislative Pictorial Roster
Federal Government:
The White House

The U.S. Senate

The U.S. House of Representatives

U.S. Department of Commerce

U.S. Trade Representative
State Government:
Governor

California State Senate

California State Assembly

California Department of Finance

Governor's Office of Business and Economic Development – GO Biz

GO-Biz California Business Portal: A One-Stop-Shop Website for Business Owners




Free eNewsletters
Receive free eNewsletters to help keep you up to date on the laws affecting you and your business. To subscribe to any of the newsletters, visit this link.

Connect with CalChamber
Note: This email is being sent to members of the CalChamber Council for International Trade; CalChamber members with international interests; local, binational and American chambers of commerce abroad; the consular corps; California congressional delegation, selected U.S. and California government officials; and representatives of business and trade associations.

If you would like to be added to the subscriber list for this free e-newsletter, please click here.
To unsubscribe from Trade Update, please email us.
1215 K Street, Suite 1400
Sacramento, CA 95814
916 444 6670
www.calchamber.com/international international@calchamber.com