Trade Update - Tuesday, January 19, 2016
Featured Headlines
CalChamber Companies in the News
Ford's Focus RS begins production in Germany
Detroit News, January 18, 2016
Southwest Airlines to Fly on Costa Rica's Skies
Business Finance News, January 13, 2016
Trade Policy
From the World Trade Organization
Azevêdo: Build on historic success of Nairobi
to tackle urgent challenges facing the WTO
From the White House
From the U.S. Department of Commerce
U.S. Exporter Finds "Lofty" Niche in Light Lift Technology
**ITA Blog
2015: A Year of Achievement for Trade and Investment
From the U.S. Trade Representative
Remarks by Michael Froman at the Woodrow Wilson International Center for Scholars
Trade Agreements
Kantor: TPP should include China, rest of Asia-Pacific
Chicago Tribune, January 16, 2016
U.S. Trade Representative Brings President Obama's
State of the Union Call for Asia Trade Agreement to the Bronx
USTR, January 15, 2016
U.S. Transportation Equipment – Emerging Opportunities
With TPP Countries
**ITA Blog, January 15, 2016
How Obama Can Revive His Stalling Trade Pacts
The Wall Street Journal, January 15, 2016
Trans-Pacific Partnership promotes opportunity
San Francisco Chronicle, January 13, 2016
Federal
U.S. freight volume falls for first time in almost three years
American Journal of Transportation, January 15, 2016
U.S. import prices plunge on lower petroleum costs
Reuters, January 14, 2016
Remarks on the United States Foreign Policy Agenda for 2016
U.S. Department of State, January 13, 2016
International visitors to the U.S. up 4% in first half of 2015
Los Angeles Times, January 12, 2016
California
Finance Director Provides CalChamber Members with Overview
of Governor's Proposed 2016-17 Budget
CalChamber, January 13, 2016
More International Articles
IMF Cuts Global Growth Forecast to 3.4%
in Year of 'Great Challenges'
Bloomberg, January 19, 2016
China's growth hits quarter-century low,
raising hopes of more stimulus
Reuters, January 19, 2016
EU, Vietnam Sign Free Trade Agreement
Global Trade Magazine, January 18, 2016
India, European Union officials to meet tomorrow
on free trade agreement
DNA, January 17, 2016
Chinese GDP to worry central banks at home and abroad
Reuters, January 15, 2016
As elections near, Taiwan voters mainly worry about money
and jobs
Los Angeles Times, January 15, 2016
World Economic Forum Outlines Global Risks Ahead of Davos
Bloomberg, January 14, 2016
China Export Data Better Thanks To Another Record
U.S. Trade Deficit
Forbes, January 13, 2016
Puerto Rico creditors holding their own restructuring talks:
sources
Reuters, January 12, 2016
You can view the entire
Trade Update on our website.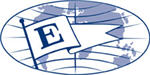 President's Export Award Recipient
Visit CalChamber.com/International for export/import information, trade stats, trade policy, FAQs and more.

California STEP
The California State Trade and Export Promotion (California STEP) project combines a network of state, federal, private and non-profit trade promotion organizations in California to facilitate export promotion activities, serving targeted industries, to drive exports for small businesses.
State Trade and Export Promotion (STEP) Program Fact Sheet

Upcoming Events:
Submit An Event

1/19/2016
Grow California Business Summit

1/21/2016
California-Mexico Business And Trade Dialogues

1/21/2016 - 1/27/2016
World Affairs Council - Cuba Policy Trip 2016

1/23/2016
Demystifying Exports and Imports

1/25/2016
The Trans-Pacific Agreement - Understanding the Impact on your Business

2/10/2016
WIT-LA's Annual State of the Port CBP Update and Luncheon

2/17/2016
Complying with U.S. Export Controls

2/25/2016
Executive Forum: Connecting the Asia-Pacific

2/26/2016
Eighth Celebration of the International Trade Community in Los Angeles

3/2/2016 - 3/4/2016
GLOBE 2016 Conference & Expo

3/24/2016
12th Annual Global California Conference - The Pacific Rim Countries

4/18/2016 - 4/19/2016
Asia/Pacific Business Outlook (APBO) Conference

4/25/2016 - 4/29/2016
Hannover Messe 2016 Trade Show



5/1/2016 - 5/4/2016
Milken Institute Global Conference

6/19/2016 - 6/21/2016
SelectUSA Investment Summit 2016


California Coalition
for Free Trade
A broad-based group of companies and business organizations working to secure a national free trade agenda.
Join or Learn More
Resources:
California Congressional Delegation Pictorial Roster
California Congressional Committee Assignments
California Legislative Pictorial Roster
Federal Government:
The White House

The U.S. Senate

The U.S. House of Representatives

U.S. Department of Commerce

U.S. Trade Representative
State Government:
Governor

California State Senate

California State Assembly

California Department of Finance

Governor's Office of Business and Economic Development – GO Biz



Free eNewsletters
Receive free eNewsletters to help keep you up to date on the laws affecting you and your business. To subscribe to any of the newsletters, visit this link.


Connect with CalChamber


Your one-stop shop for products that answer California and federal labor law and HR questions, alleviate confusion, save you time and money, so you can get back to business.

See the CalChamber Store's selection of forms and checklists in Spanish.
Note: This email is being sent to members of the CalChamber Council for International Trade; CalChamber members with international interests; local, binational and American chambers of commerce abroad; the consular corps; California congressional delegation, selected U.S. and California government officials; and representatives of business and trade associations.

If you would like to be added to the subscriber list for this free e-newsletter, please click here.
To unsubscribe from Trade Update, please email us.
1215 K Street, Suite 1400
Sacramento, CA 95814
916 444 6670
www.calchamber.com/international international@calchamber.com