Trade Update - Tuesday, January 5, 2016
Featured Headlines
Governor Brown to Introduce
State Budget in Sacramento
SACRAMENTO – Governor Edmund G. Brown Jr. will introduce the proposed 2016-17 state budget Thursday at a news conference in Sacramento.
When: Thursday, January 7, 2016 at 10:00 a.m.
Where: California State Capitol, Governor's Press Conference Room, Room 1190, Sacramento, CA 95814
**NOTE: This event is open to credentialed media only and will be webcast at www.calchannel.com.
CalChamber Companies in the News
United Airlines Launches New Caribbean Routes
Caribbean Journal, January 3, 2016
21 CalChamber Member Companies Recognized as Best Places to Work in 2016
CalChamber, December 15, 2015
Trade Policy
From the World Trade Organization
Azevêdo welcomes efforts to help implement Trade Facilitation Agreement
MC10 Opening Ceremony: Speech by Director-General Roberto Azevêdo
From the White House
Statement by the Press Secretary on the U.S.-ASEAN Summit
Statement by the Press Secretary on the President's Travel to Germany
Statement by the President on the Anniversary of Cuba Policy Changes
Statement by the President on the Paris Climate Agreement
From the U.S. Department of Commerce
Census Bureau Projects U.S. and World Populations on New Year's Day
U.S.-China Joint Fact Sheet on the 26th U.S.-China Joint Commission on Commerce and Trade
Manufacturing Relies on the Strengths of American Communities
From the U.S. Trade Representative
2015 Report to Congress on China's WTO Compliance
U.S. and WTO Partners Announce Final Agreement on Landmark Expansion of Information Technology Agreement
Trade Agreements
Business Group Hopes to Jumpstart Momentum for Trade Pact Associated Press, January 5, 2016
Region has a big stake in Pacific trade agreement
Sacramento Bee, December 28, 2015
'This isn't NAFTA,' U.S. trade representative says about Trans-Pacific Partnership
Los Angeles Times, December 10, 2015
Federal
U.S. Trade and Development Agency Issues 2015 Annual Report
USTDA, January 4, 2016
ASEAN leaders accept Obama invitation to Sunnylands summit
Reuters, December 23, 2015
U.S. Economy Grew 2% in Third Quarter, Led by Consumer Spending
Bloomberg, December 22, 2015
U.S. on verge of lifting 40-year oil export ban in spending bill
Reuters, December 16, 2015
Export-Import Bank reopens but is hamstrung by lack of board members
Los Angeles Times, December 15, 2015
(Video) A Short Primer on the Why of the U.S. Export-Import Bank
Bloomberg, December 9, 2015
Repeal of country-of-origin meat labels may be tucked in U.S. budget bill
Sacramento Bee, December 8, 2015
California
Navel orange produced a big bang in the Golden State
Sacramento Bee, January 2, 2016
California cranks out new businesses and jobs despite criticism
Los Angeles Times, January 2, 2016
California's population tops 39 million
Sacramento Bee, December 16, 2015
California leads nation in 'minority-owned businesses'
Sacramento Bee, December 15, 2015
State's economy is doing well
Sacramento Bee, December 14, 2015
Jerry Brown in Paris: California governor goes deep on climate change and other global threats
Los Angeles Times, December 10, 2015
California wineries drawn into trade fight between U.S., Canada and Mexico
Press Democrat, December 9, 2015
$120-million bridge lets travelers walk from San Diego to Tijuana's airport
Los Angeles Times, December 9, 2015
CalChamber Releases List of New Employment Laws Affecting Businesses in 2016
CalChamber, December 9, 2015
More International Articles
For some British business owners, EU membership is losing its appeal
Reuters, January 5, 2016
China, euro zone and U.S. manufacturing suggest global economy still fragile
Reuters, January 4, 2016
South Africa May Lose U.S. Trade Benefit After Target Missed
Bloomberg, January 4, 2016
Biggest Economies Face $7 Trillion Debt Refinancing Tab in 2016
Bloomberg, January 4, 2016
China Grants Courts Greater Autonomy on Limited Matters
New York Times, January 4, 2016
EU-Ukraine free-trade accord goes into effect despite Moscow's opposition
Japan Times, January 2, 2016
U.S. tuna fishing fleet to be shut out of vast area of Pacific Ocean in fee dispute
Los Angeles Times, December 31, 2015
China's economy: Seven predictions for 2016
Los Angeles Times, December 22, 2015
US-Cuba agree commercial flights deal
BBC News, December 17, 2015
China central bank sees economic growth slowing to 6.8 percent in 2016
Reuters, December 16, 2015
You can view the entire
Trade Update on our website.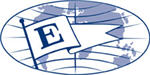 President's Export Award Recipient
Visit CalChamber.com/International for export/import information, trade stats, trade policy, FAQs and more.

California STEP
The California State Trade and Export Promotion (California STEP) project combines a network of state, federal, private and non-profit trade promotion organizations in California to facilitate export promotion activities, serving targeted industries, to drive exports for small businesses.
State Trade and Export Promotion (STEP) Program Fact Sheet

Upcoming Events:
Submit An Event

1/13/2016
California Wine Export Program Annual Seminar

1/21/2016
California-Mexico Business And Trade Dialogues

1/21/2016 - 1/27/2016
World Affairs Council - Cuba Policy Trip 2016

1/23/2016
Demystifying Exports and Imports

3/2/2016 - 3/4/2016
GLOBE 2016 Conference & Expo

4/25/2016 - 4/29/2016
Hannover Messe 2016 Trade Show



5/1/2016 - 5/4/2016
Milken Institute Global Conference

6/19/2016 - 6/21/2016
SelectUSA Investment Summit 2016


California Coalition
for Free Trade
A broad-based group of companies and business organizations working to secure a national free trade agenda.
Join or Learn More
Resources:
California Congressional Delegation Pictorial Roster
California Congressional Committee Assignments
California Legislative Pictorial Roster
Federal Government:
The White House

The U.S. Senate

The U.S. House of Representatives

U.S. Department of Commerce

U.S. Trade Representative
State Government:
Governor

California State Senate

California State Assembly

California Department of Finance

Governor's Office of Business and Economic Development – GO Biz



Free eNewsletters
Receive free eNewsletters to help keep you up to date on the laws affecting you and your business. To subscribe to any of the newsletters, visit this link.


Connect with CalChamber


Your one-stop shop for products that answer California and federal labor law and HR questions, alleviate confusion, save you time and money, so you can get back to business.

See the CalChamber Store's selection of forms and checklists in Spanish.
Note: This email is being sent to members of the CalChamber Council for International Trade; CalChamber members with international interests; local, binational and American chambers of commerce abroad; the consular corps; California congressional delegation, selected U.S. and California government officials; and representatives of business and trade associations.

If you would like to be added to the subscriber list for this free e-newsletter, please click here.
To unsubscribe from Trade Update, please email us.
1215 K Street, Suite 1400
Sacramento, CA 95814
916 444 6670
www.calchamber.com/international international@calchamber.com