Tuesday, February 7, 2023
Featured Headlines
Allan Zaremberg, Former CalChamber President
and CEO, Passes Away; Tributes Pour in from California Business and Political Leaders
CalChamber, February 6, 2023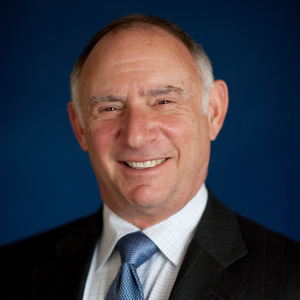 Governor Newsom Statement
on the Passing of Allan Zaremberg
Office of Governor Gavin Newsom, February 4, 2023
Allan Zaremberg: A Remembrance
Capitol Weekly, February 7, 2023
Capitol Community Mourns Two
Veterans of California Politics
Dan Walters in CalMatters, February 7, 2023
CalChamber Companies in the News
Making History: Our First 1M Miles with No Human Driver on Public Roads
Waymo LinkedIn, February 4, 2023
CalChamber Member Amazon and the International Trade Administration Launch New Initiative to Boost Export Opportunities for American Small Businesses
International Trade Administration, February 3, 2023
CalChamber Member United, Tallgrass, and Green Plains Form Joint Venture to Develop New Sustainable Aviation Fuel Technology Using Ethanol
United Mediaroom, January 31, 2023
Trade Policy
From the White House
FACT SHEET: Vice President Harris Launches Next Phase of Public-Private Partnership for Northern Central America
February 6, 2023
Readout of Vice President Kamala Harris's Meeting with His Majesty King Abdullah II of Jordan
February 2, 2023
From the U.S. Department of Commerce
Commerce Officials to Detail Chips Act Application Process This Month
The Wall Street Journal, February 7, 2023
Readout of Deputy Secretary Graves' Meeting with Romania's Minister for Research, Innovation and Digitalization Sebastian Burduja
February 6, 2023
2022 Economic Census Mail Out Begins: Data Helps Shape Decisions on Health of Economy
February 1, 2023
Op-Ed by Deputy Secretary Don Graves: America's Hidden Tool is Hobbling Russia's War Machine with Multilateral Impact
February 1, 2023
From the U.S. Trade Representative
United States and Kenya to Hold First Round under their Strategic Trade and Investment Partnership
February 3, 2023
Readout of the Third Round of Meetings of the U.S.-Japan Partnership on Trade
February 3, 2023
USTR Requests Comments on Extending COVID Exclusions from China Section 301 Tariffs
February 2, 2023
United States Establishes Second USMCA Dispute Panel on Canadian Dairy Tariff-Rate Quota Policies
January 31, 2023
From the U.S. Department of State
Joint Statement on the Strategic Dialogue Between the United States and Poland
February 3, 2023
Co-Chairs' Statement on the Third ASEAN-U.S. Cyber Policy Dialogue
February 3, 2023
From the Bureau of Economic Analysis
From the International Trade Administration
The Road to Trade Winds ASEAN: Vietnam
February 7, 2023
Under Secretary Lago Travels to Tanzania and Zambia to Promote U.S. Trade Partnerships
February 3, 2023
From the World Trade Organization
Members Address Development Dimension of WTO Reform Agenda
February 3, 2023
Investment Facilitation Talks Intensify to Conclude Draft Agreement in First Half of 2023
February 1, 2023
Trade Agreements
Canada, Taiwan to Begin Formal Talks to Spur Foreign Investments
Reuters, February 7, 2023
5 Important Things to Know About the African Continental Free Trade Area Agreement
Business Insider Africa, February 6, 2023
Brexit Trade Blow Is Happening Sooner Than Feared, BOE Warns
Bloomberg, February 2, 2023
EU-Mercosur Deal Faces Moment of Truth
Politico, February 2, 2023
Federal
U.S. is 'Absolutely' Behind on Supply Chain Independence from China, Biden Advisor Says
CNBC, February 7, 2023
US Plans 200% Tariff on Russia Aluminum as Soon as This Week
Bloomberg, February 6, 2023
How to Prevent the Next Supply Chain Crisis
The Wall Street Journal, February 5, 2023
Comments to USTR Show the Real‐​World Harms of the Trump‐​Biden China Tariffs
CATO Institute, February 2, 2023
U.S. Pursues India as a Supply-Chain Alternative to China
The Wall Street Journal, January 31, 2023
More International Articles
Border-Town Warehouses Are Booming as More Manufacturing Moves to Mexico
The Wall Street Journal, February 7, 2023
Sunak 'Risks Full-Scale Trade War' with Brussels by Scrapping EU Laws
The Guardian, February 4, 2023
US Emerges as India's Top Destination for Goods Exports During April-Dec 2022
The Economic Times, February 4, 2023
Europe Risks New Age of Protectionism in Joining US Subsidy Race
Bloomberg, February 4, 2023
Why Chinese Companies Are Investing Billions in Mexico
The New York Times, February 3, 2023
Global Minimum Tax Deal Advances With Partial Reprieve for U.S.-Based Companies
The Wall Street Journal, February 2, 2023
Beijing Lobbies US Allies After Push to Contain China's Chips
Bloomberg, February 2, 2023
China Officials Warn of Challenges for Foreign Trade, Investment
Bloomberg, February 2, 2023
Seizing Opportunities in the Pacific: Japan as a Strategic Business Partner for Latin America
JD Supra, February 2, 2023
Mexico's Industrial Hubs Grow as Part of Trade Shift Toward Nearshoring
The Wall Street Journal, February 1, 2023
EU Unveils a Green Investment Plan to Compete With US and China
Bloomberg, February 1, 2023
South Korean Court Ruling in Japan's Favor Highlights Improving Ties
The Wall Street Journal, February 1, 2023


CalChamber Policy Briefings



2022 CalChamber Issues Guide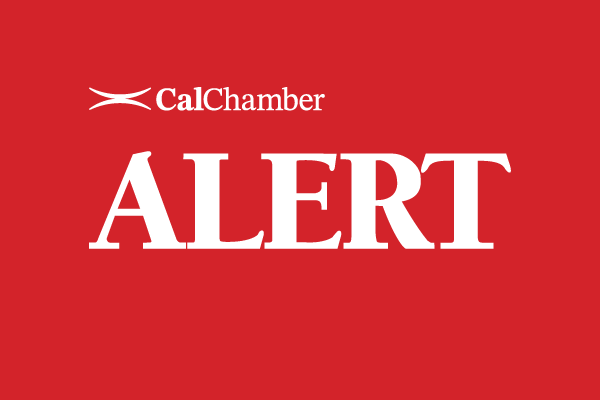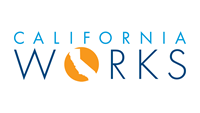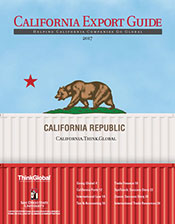 The California Export Guide is published by ThinkGlobal Inc. in partnership with the Center for International Business Education and Research (CIBER) at San Diego State University. The guide provides expert advice and information for exporters.

You can view the entire
Trade Update on our website.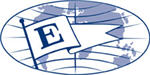 President's Export Award Recipient
Visit CalChamber.com/International for export/import information, trade stats, trade policy, FAQs and more.

Upcoming Events:

2023 Taiwan Trade Shows
2023

Global Digital Growth: Cross-border eCommerce Webinar Series: US to Anywhere
02/16/2023

China Clean Beauty Trade Mission
02/21/2023 - 02/22/2023

Access Africa; Trade Promotion Seminar In Celebration of Black History Month
02/17/2023

Canada Advocacy Day Luncheon: Green Investing in the Golden State
02/22/2023

EXPORTING 101: Pathways to Developing International Markets
02/22/2023

How to Navigate Three Major Stumbling Blocks in Exporting to the E.U.
02/22/2023


Avalon 2023 California Pavilion
02/28/2023 - 03/05/2023

Trade Winds Southeast Asia!
03/15/2023 - 03/17/2023

Global Digital Growth: How to Leverage Hong Kong as a Hub to Grow Your Sales Across Asia
03/16/2023


Panama and CAFTA-DR – March 2023 USDA Trade Mission
03/19/2023 - 03/23/2023

How to Sell into the MENA Market via the Cross-border Digital Sales Channels
04/13/2023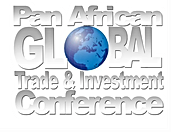 11th Annual Pan African Global Trade and Investment Conference
04/26/2023 - 04/30/2023



2023 NADEC Annual Export Conference
05/09/2023

US to EU How to sell into EU via eCommerce
05/18/2023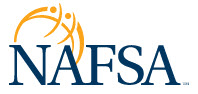 NAFSA 2023 Annual Conference & Expo
05/30/2023 - 06/02/2023

California Coalition
for Free Trade
A broad-based group of companies and business organizations working to secure a national free trade agenda.
Join or Learn More
Resources:
California Congressional
Delegation Pictorial Roster
California Congressional
Committee Assignments
California Legislative Pictorial Roster

International Job Positions

Trade Promotion Opportunities

World Trade Organization

PODCAST: The Trade Guys, Center for Strategic and International Studies

PODCAST: Global Translations, Politico
Federal Government:

The White House

Agency Review Teams

The U.S. Senate

The U.S. House of Representatives

U.S. State Department

Tracker: Current U.S. Ambassadors

U.S. Department of Commerce

U.S. Trade Representative

U.S. Small Business Administration

Export-Import Bank of the U.S.

Political Appointee Tracker
State Government:
Governor

Lieutenant Governor

California State Senate

California State Assembly

California Department of Finance

California Office of the Small Business Advocate (CalOSBA)
GO-Biz Monthly International Trade Newsletter



California Secretary of State Initiative and Referendum Status




Free eNewsletters
Receive free eNewsletters to help keep you up to date on the laws affecting you and your business. To subscribe to any of the newsletters, visit this link.

Connect with CalChamber

Susanne Stirling, Vice President International Affairs

Nikki Ellis, International Affairs Specialist
Note: This email is being sent to members of the CalChamber Council for International Trade; CalChamber members with international interests; local, binational and American chambers of commerce abroad; the consular corps; California congressional delegation, selected U.S. and California government officials; and representatives of business and trade associations.

In addition, a National edition is available for distribution.
If you would like to be added to the subscriber list for this free e-newsletter, please click here.
To unsubscribe from Trade Update,
please email us.
1215 K Street, Suite 1400
Sacramento, CA 95814
916 444 6670
www.calchamber.com/international international@calchamber.com