Tuesday, January 17, 2023
Featured Headlines
U.S.-Taiwan Trade Talks
U.S., Taiwan Officials Pledge Ambitious
Trade Negotiating Schedule
Reuters, January 17, 2023
US, Taiwan Talks Raise Hopes for
Free-Trade Pact, Analysts Say
South China Morning Post, January 17, 2023
Taiwan, US Officials Start New Trade Talks in Taipei
Taipei Times, January 15, 2023
From Davos
US Lawmakers in Davos Tell Europeans:
America's Not Protectionist
Politico, January 16, 2023
We Need to Stimulate and Sustain Supply Chain Resilience to Improve Global Trade. Here's How
World Economic Forum, January 16, 2023
Energy, Chips, Taiwan: Flashpoints
for 2023 in a Fractured World
Bloomberg, January 15, 2023
From Chip Disputes to the EU's Carbon
Border Tax: 6 Things to Know
About International Trade This Month
World Economic Forum, January 10, 2023
CalChamber Companies in the News
Siemens Mobility Awarded a €3 billion Project in India – Largest Locomotive Order in Company History
Siemens, January 16, 2023
Rio Tinto Trials Renewable Diesel at U.S. Operations
Rio Tinto, January 13, 2023
Wells Fargo Launches $20 Million Invest Native Initiative for Native American Communities
Wells Fargo, January 12, 2023
CalChamber Member Honda and LG Energy Solution and Formally Establish Battery Production Joint Venture
Honda, January 12, 2023
Trade Policy
From the White House
Readout of President Joe Biden's Meeting with Prime Minister Mark Rutte of the Netherlands
January 17, 2023
Joint Statement of the United States and Japan
January 13, 2023
Readout of Vice President Harris's Meeting with Prime Minister Kishida of Japan
January 13, 2023
From the U.S. Department of Commerce
Readout of Secretary Raimondo's Meeting with Indian Minister of Commerce and Industry Piyush Goyal
January 12, 2023
Readout of Deputy Secretary Graves' Meeting with Japan's Minister for Digital Transformation Taro Kono
January 11, 2023
From the U.S. Trade Representative
U.S., EU Sign Tariff Rate Quota Agreement
January 17, 2023
Readout of January Negotiating Round Under the U.S.-Taiwan Initiative on 21st-Century Trade
January 17, 2023
United States and Switzerland Sign Pharmaceutical Good Manufacturing Practice Agreement
January 12, 2023
Readout of Ambassador Tai's Meeting with Indian Minister of Commerce and Industry Piyush Goyal
January 11, 2023
From the U.S. Department of State
U.S.-Japan Economic Policy Consultative Committee Vice-Ministerial Meeting
January 13, 2023
2023 Indo-Pacific Business Forum Promotes Inclusive and Sustainable Growth in the Indo-Pacific
January 12, 2023
Inaugural Meeting of U.S.-UK Comprehensive Dialogue on Technology & Data
January 12, 2023
Secretary Blinken's Meeting with Japanese Foreign Minister Hayashi
January 11, 2023
From the World Trade Organization
WTO Director-General Says Future of Trade Is 'Digital, Green and Inclusive'
World Economic Forum, January 17, 2023
Trade Agreements
India's Free Trade Agreement Talks with EU, UK Are on Track
Times of India, January 16, 2023
The Pacific Pact is a Boon for Britain, and a Big Threat to EU Trade Supremacy
The Telegraph, January 13, 2023
India, U.S. Establish New Trade Group to Bolster Supply Chains
Reuters, January 12, 2023
Canada, Mexico Win Auto Rules Trade Dispute with U.S.
Reuters, January 11, 2023
CPTPP: Only Brunei Has Yet to Ratify the Agreement
Opportimes, January 11, 2023
Japan to Continue Discussions on Trade Deal with Mercosur
Nippon, January 11, 2023
Ecuador, China Finalize Free Trade Deal Potentially Worth Billions
VOA News, January 10, 2023
Federal
Biden Hosts Netherlands PM for Talks on Tech Chips, Ukraine
The Associated Press, January 17, 2023
Globalization Isn't Dead. But It's Changing.
The Wall Street Journal, January 16, 2023
Who Is Going to Police the New World Trading System?
The Wall Street Journal, January 14, 2023
Wanted: U.S. Ambassadors for Countries That Need TLC
Foreign Policy, January 11, 2023
China Likely to Name U.S. Specialist as Next Ambassador to Washington
The Wall Street Journal, January 11, 2023
California
West Coast Cargo Bleed to Continue Until Labor Talks are Resolved: Stakeholders
Journal of Commerce, January 12, 2023
California Storm Losses Estimated at More Than $30 Billion
Bloomberg, January 11, 2023
More International Articles
UK Suffers Worst Strikes in 30 Years With More Action Ahead
Bloomberg, January 17, 2023
China's Population Shrinks for First Time Since 1960s in Seismic Shift
Bloomberg, January 17, 2023
Business Trusted Most in a More Polarized World, Report Says
The Associated Press, January 16, 2023
Global Unemployment to Steady Despite Economic Slowdown, Says International Labour Organization
The Wall Street Journal, January 16, 2023
Global Trade Faces a Stagnant Decade With Higher Inflation
Bloomberg, January 16, 2023
Trade Partners See Red Over Europe's Green Agenda
Politico, January 16, 2023
EU Is Scrambling to Counter the US's Clean-Tech Push
Bloomberg, January 16, 2023
China Posts Record Trade Year Despite Subdued US Exports
Bloomberg, January 16, 2023
Major China Port Banks on Robots to Beat Post-Covid Disruptions
Bloomberg, January 16, 2023
Kishida Makes Overture to U.S. about Return to TPP
The Japan News, January 15, 2023
Trudeau Stakes Canada's Trade Policy on NAFTA's Resiliency
CBC, January 15, 2023
China's Trade Tumbles Sharply in Dec, Clouds 2023 Growth Outlook
Reuters, January 12, 2023
Big vs Small: EU Faces Big Subsidy Rift Before Facing US
The Associated Press, January 12, 2023
Germany Should Diversify its Trade Partners, Economic Adviser Says
Reuters, January 12, 2023
North Pacific Potential: Japan and Canada Seek Expanded Security and Economic Alliance
Wilson Center, January 12, 2023


CalChamber Policy Briefings



2022 CalChamber Issues Guide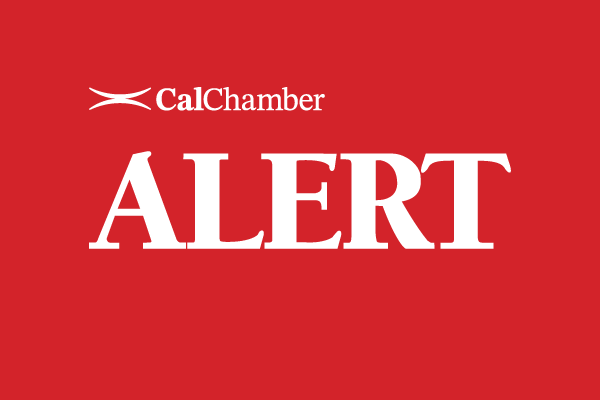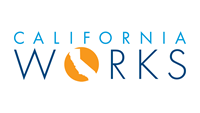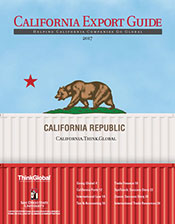 The California Export Guide is published by ThinkGlobal Inc. in partnership with the Center for International Business Education and Research (CIBER) at San Diego State University. The guide provides expert advice and information for exporters.

You can view the entire
Trade Update on our website.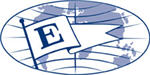 President's Export Award Recipient
Visit CalChamber.com/International for export/import information, trade stats, trade policy, FAQs and more.

Upcoming Events:

2023 Taiwan Trade Shows
2023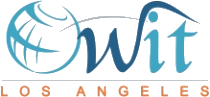 Women in International Trade, LA's 9th Annual Global Trade Awards Gala
01/19/2023

8th Annual State of the Port of Los Angeles
01/19/2023

Arab Health
01/20/2023 - 02/02/2023
China Clean Beauty Trade Mission
02/21/2023 - 02/22/2023

EXPORTING 101: Pathways to Developing International Markets
02/22/2023

Avalon 2023 California Pavilion
02/28/2023 - 03/05/2023

Trade Winds Southeast Asia!
03/15/2023 - 03/17/2023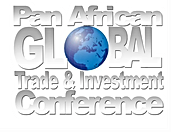 Panama and CAFTA-DR – March 2023 USDA Trade Mission
03/19/2023 - 03/23/2023

11th Annual Pan African Global Trade and Investment Conference
04/26/2023 - 04/30/2023



2023 NADEC Annual Export Conference
05/09/2023



California Coalition
for Free Trade
A broad-based group of companies and business organizations working to secure a national free trade agenda.
Join or Learn More
Resources:
California Congressional
Delegation Pictorial Roster
California Congressional
Committee Assignments
California Legislative Pictorial Roster

International Job Positions

Trade Promotion Opportunities

World Trade Organization

PODCAST: The Trade Guys, Center for Strategic and International Studies

PODCAST: Global Translations, Politico
Federal Government:

The White House

Agency Review Teams

The U.S. Senate

The U.S. House of Representatives

U.S. State Department

Tracker: Current U.S. Ambassadors

U.S. Department of Commerce

U.S. Trade Representative

U.S. Small Business Administration

Export-Import Bank of the U.S.

Political Appointee Tracker
State Government:
Governor

Lieutenant Governor

California State Senate

California State Assembly

California Department of Finance

California Office of the Small Business Advocate (CalOSBA)
GO-Biz Monthly International Trade Newsletter



California Secretary of State Initiative and Referendum Status




Free eNewsletters
Receive free eNewsletters to help keep you up to date on the laws affecting you and your business. To subscribe to any of the newsletters, visit this link.

Connect with CalChamber

Susanne Stirling, Vice President International Affairs

Nikki Ellis, International Affairs Specialist
Note: This email is being sent to members of the CalChamber Council for International Trade; CalChamber members with international interests; local, binational and American chambers of commerce abroad; the consular corps; California congressional delegation, selected U.S. and California government officials; and representatives of business and trade associations.

In addition, a National edition is available for distribution.
If you would like to be added to the subscriber list for this free e-newsletter, please click here.
To unsubscribe from Trade Update,
please email us.
1215 K Street, Suite 1400
Sacramento, CA 95814
916 444 6670
www.calchamber.com/international international@calchamber.com